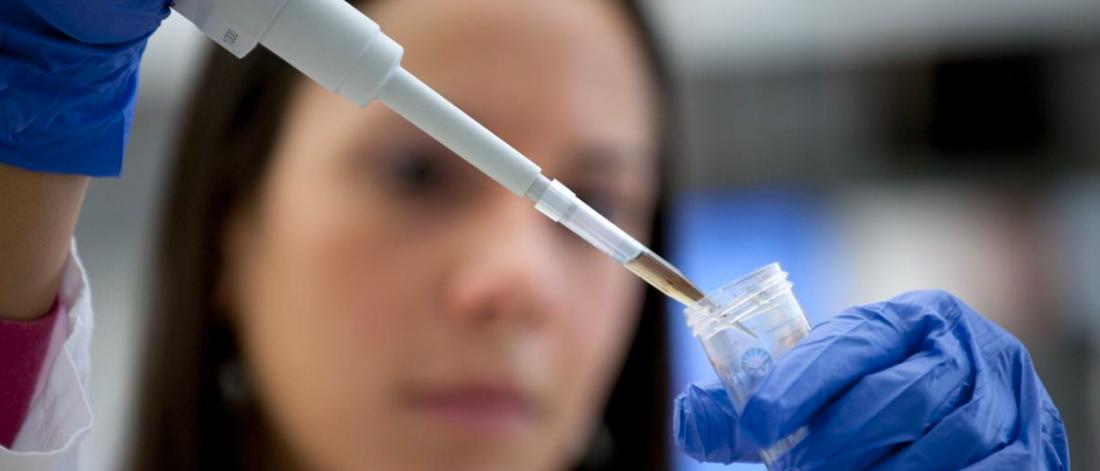 Study with us
Prepare yourself to work in the artistic and scientific field of dentistry at one of the most highly respected dental schools in North America. Hone your skills through hands on clinical experiences led by world-renowned instructors and researchers. Small class sizes and opportunities to work with real clients ensure you'll be exposed to industry leading work in all aspects of dentistry.
Our research
Considered one of the top research-producing dental schools in Canada, the Dr. Gerald Niznick College of Dentistry makes significant contributions to understanding health and disease, as well as best practices worldwide.
The Oral Biology Department includes experts in a range of disciplines: anatomy, biochemistry, cell biology, microbiology, pathology, pharmacology, and physiology. Our researchers collaborate with researchers at universities in Canada and the United States, and in England, Ireland, Denmark, Sweden, the Netherlands, Japan, New Zealand and Australia.
Our equipment and facilities
Students have access to equipment and facilities for isotope work; ultracentrifugation; spectrophotometry; gas, paper and thin-layer chromatography; ultramicro-chemical analyses; mammalian and bacterial metabolism; continuous culture of bacteria and tissues and molecular biology.
Discover our financial supports
Numerous funding opportunities are available to dentistry graduate students, and to Faculty of Graduate Studies students, to support academic and research goals.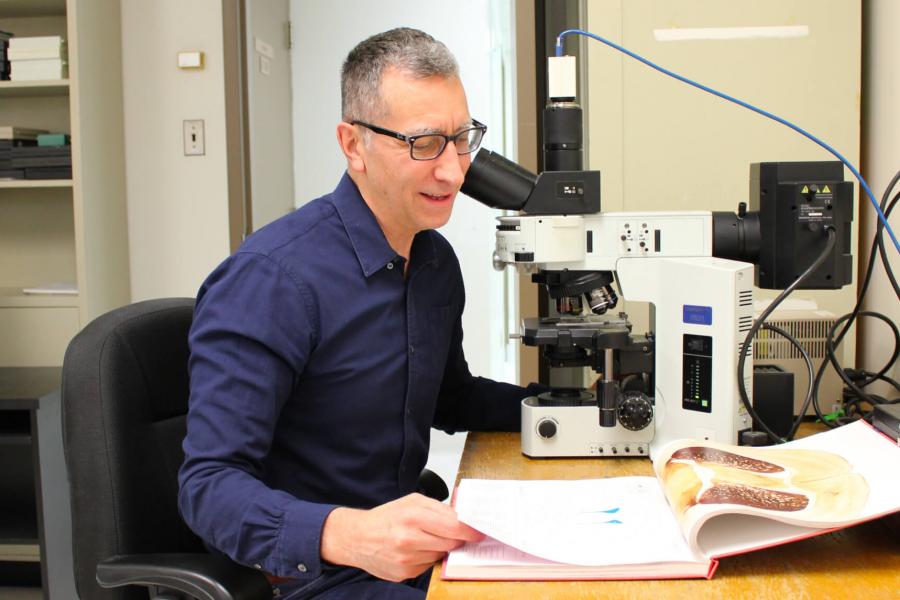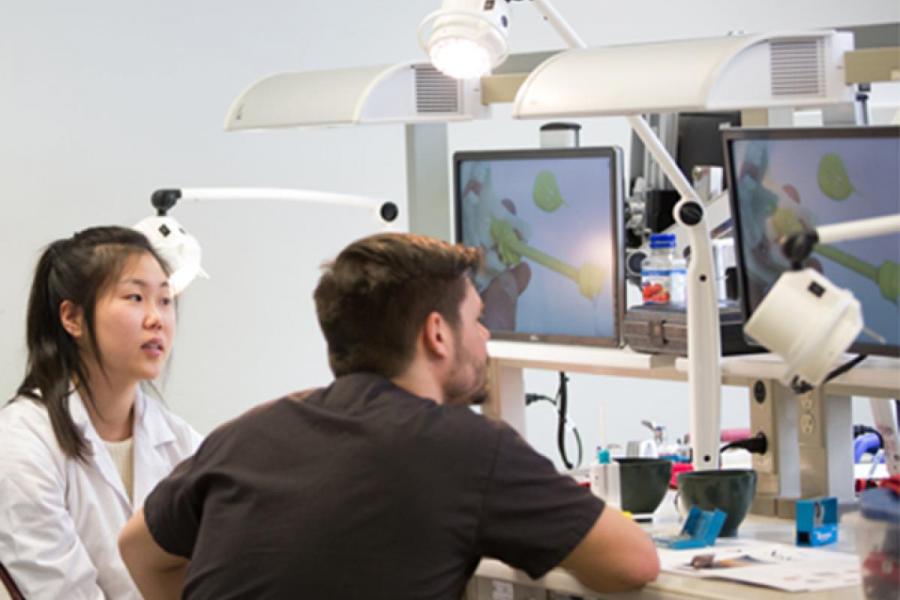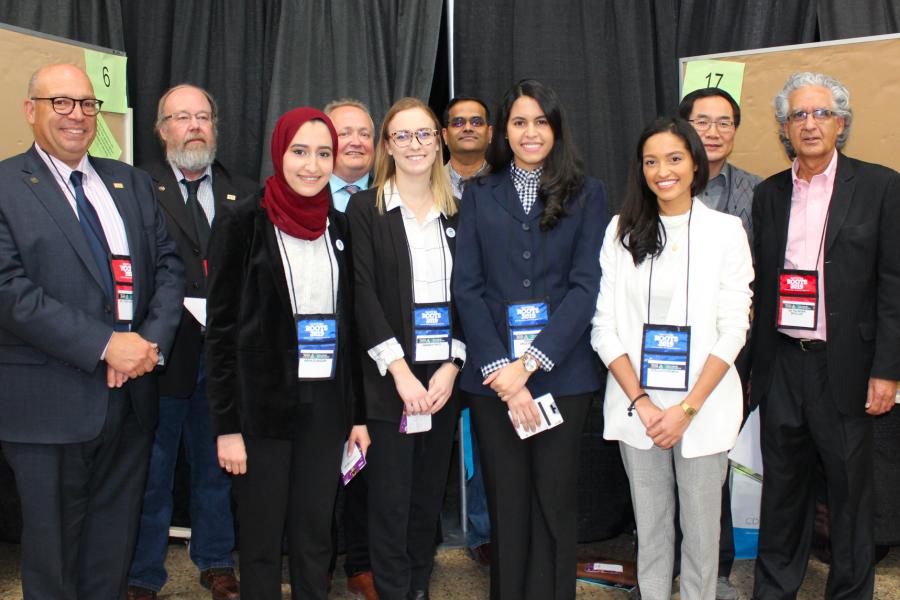 Program details
The Department of Oral Biology offers graduate instruction and research leading to a PhD in Oral Biology.
Expected duration: 4 years
Tuition and fees: Two years tuition, then continuing fees in subsequent years (refer to Graduate tuition and fees)
The PhD in Oral Biology program requires the satisfactory completion of a minimum of 12 credit hours of coursework as specified by each student's Supervisory Committee and a thesis requirement based on original research.
The 12 credit hours must include course ORLB 7190 (unless students have previous credit for this or an equivalent course).
Students are expected to attend all departmental seminars and to present one seminar on their research to the department each year, updating it each year.
Sample course offerings
ORLB 7090: Pharmacology and Therapeutics (3 credit hours)
ORLB 7100: Oral Microbial Ecology (3 credit hours)
ORLB 7110: Infectious Diseases and the Oral Cavity (3 credit hours)
ORLB 7120: Special Problems in Oral Biology (3 credit hours)
ORLB 7130: Macromolecular Interactions of Connective Tissue in Health and Disease (6 credit hours)
ORLB 7140: Cell Membrane and Cell Signaling (3 credit hours)
ORLB 7150: MECH ORAL & MAX DIS (3 credit hours)
ORLB 7162: Neurophysiology of Pain (3 credit hours)
ORLB 7180: Recent Advances in Oral Biology (6 credit hours)
ORLB 7190: Communication Skills in Dental Research (3 credit hours)
For full course descriptions, please visit the Academic Calendar.
Admission requirements
The following are minimum requirements to be considered for entry into the PhD in Oral Biology program. Meeting these requirements does not guarantee acceptance into the program.
How to apply
Applications for the PhD in Oral Biology are accepted for Fall, Winter and Summer entry. Applications must be completed online and include several parts:
$100 application fee (non-refundable)
Official academic transcripts (scan and upload your transcripts directly through the online application; transcripts sent directly from the institution are not required until you have been admitted)
Current CV
Two letters of recommendation (must be requested from within the application
Statement of intent indicating your scientific background and research interests (one paragraph)
The name of a faculty member who has agreed to supervise your research program (refer to the Department of Oral Biology for a list of potential advisors and contact information)
Proof of English language proficiency, if required
Contact us
Admission and application inquiries
Faculty of Graduate Studies
Room 500 UMSU University Centre
65 Chancellors Circle
University of Manitoba (Fort Garry campus)
Winnipeg, MB R3T 2N2 Canada
graduate.admissions@umanitoba.ca
Phone: 204-474-9377
Monday to Friday
8:30 a.m. to 4:30 p.m.
Program inquiries
Dr. Gerald Niznick College of Dentistry, Department of Oral Biology
Room D33 Dental Building
780 Bannatyne Avenue
University of Manitoba (Bannatyne campus)
Winnipeg, MB R3E 0W2
oral.biology@umanitoba.ca
Phone: 204-789-3571
Fax: 204-789-3948