To address Manitoba's growing nursing shortage, the College of Nursing is expanding seat capacity in the Bachelor of Nursing program at Fort Garry campus and accelerating the time to completion. Effective Fall 2022, the BN program will be delivered across three terms per year. Students entering the program will attend classes in each of the Fall, Winter and Summer (May to August) terms and complete the program in 28 months. In addition, a third intake of 120 nursing students will be admitted to each calendar year starting in Summer 2023. Please check back soon for additional information.
Our facilities
Helen Glass Centre for Nursing

Located on the Fort Garry campus, the facility features hospital and community simulation laboratories, distance education classrooms, computer labs and video-equipped assessment rooms.
Sim centre
Students have the chance to develop their critical thinking and skills in a risk-free environment designed to reflect real-life settings and situations. Our interactive simulation rooms include a pediatric unit, two maternity units, an adult unit, as well as a multipurpose space. We have the ability to make the simulation high fidelity by using manikins or standardized patients, or low fidelity using task trainers and role playing.
Skills lab

Our skills lab gives students the chance to understand the patient experience, practice skills in a safe environment and gain experience required for interdisciplinary teamwork.
(CAre) Lab

The interactive CAregiver Communication Research Environment (CAre) Lab at the Grace General Hospital focuses on enhancing students' and clinicians' empathic communication skills with patients, families and caregivers.
Dr. Margaret Elder Hart Heritage Room

This commemorative space is named in honour of Dr. Margaret Elder Hart, past director of the UM School of Nursing (1948-1972). It bears her name in recognition of her contribution to nursing education and her lifelong interest in nursing history.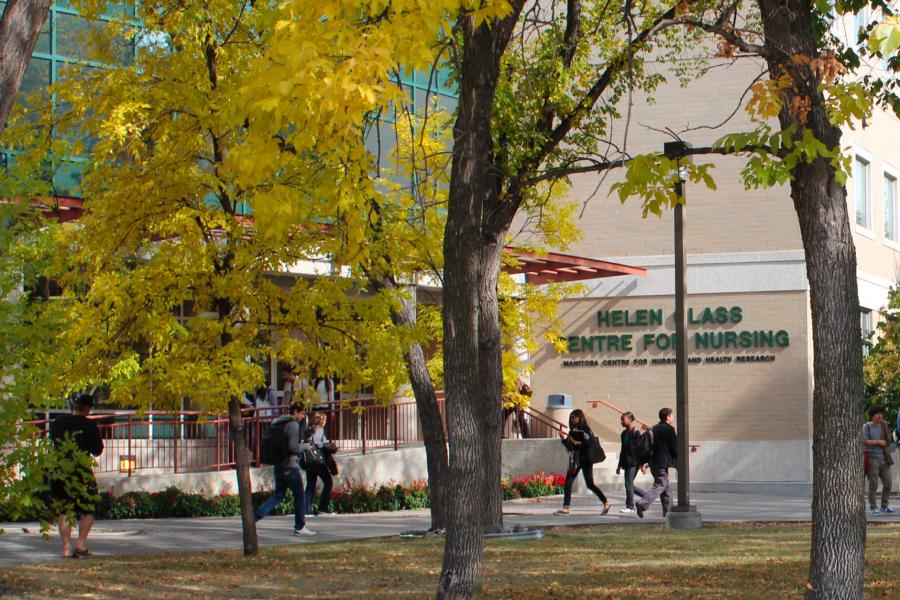 Contact us
College of Nursing
Helen Glass Centre for Nursing
89 Curry Place
University of Manitoba (Fort Garry Campus) 
Winnipeg, MB R3T 2N2 Canada