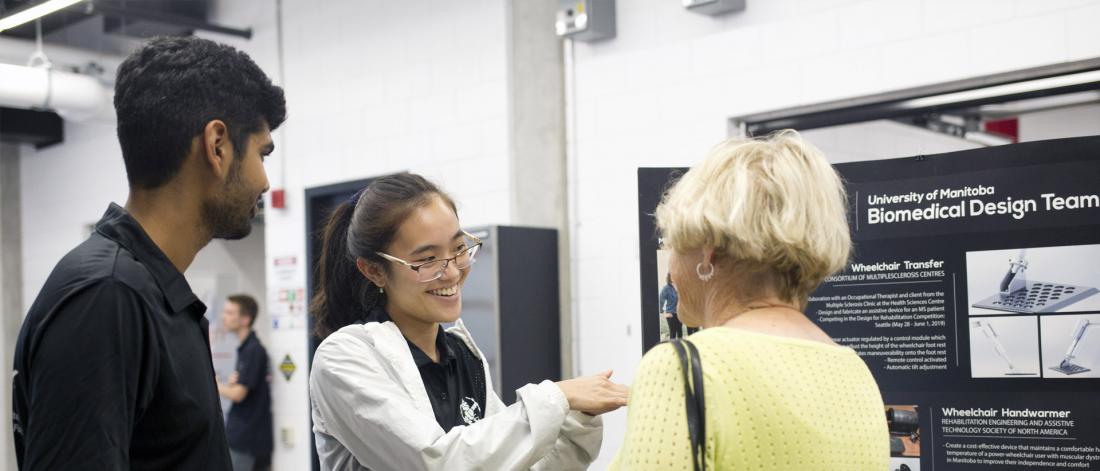 Professors and researchers
Our faculty members are decorated professors and researchers from many faculties and departments across the University of Manitoba, including engineering, medicine, computer science, physics, kinesiology, radiology, pharmacology, neuroscience/neurosurgery, pathophysiology, chemistry, psychology, dentistry, anatomy/cell sciences, oncology, and occupational therapy.
Many of our faculty members are recognized nationally and internationally as leaders in their respective research areas.
Research, labs and facilities
The Biomedical Engineering program has award-winning research in Alzheimer's, dementia, nuclear medicine, infectious disease, computational biomechanics, prosthetics, ehealth/mobile networks, high-resolution imaging, instrumentation and macro/nanoencapsulation of bioactive agents. Our program's faculty and students have also been recognized for their work with pharmacology, spectrochemical imaging, artificial intelligence, immersive simulators, statistics, epilepsy/sleep and spinal neuronal networks.
Our labs and research facilities are located on the university's Fort Garry campus and other locations within the university's affiliated hospitals across Manitoba.
Funding and awards
Funding and awards are available for qualifying Canadian and international students.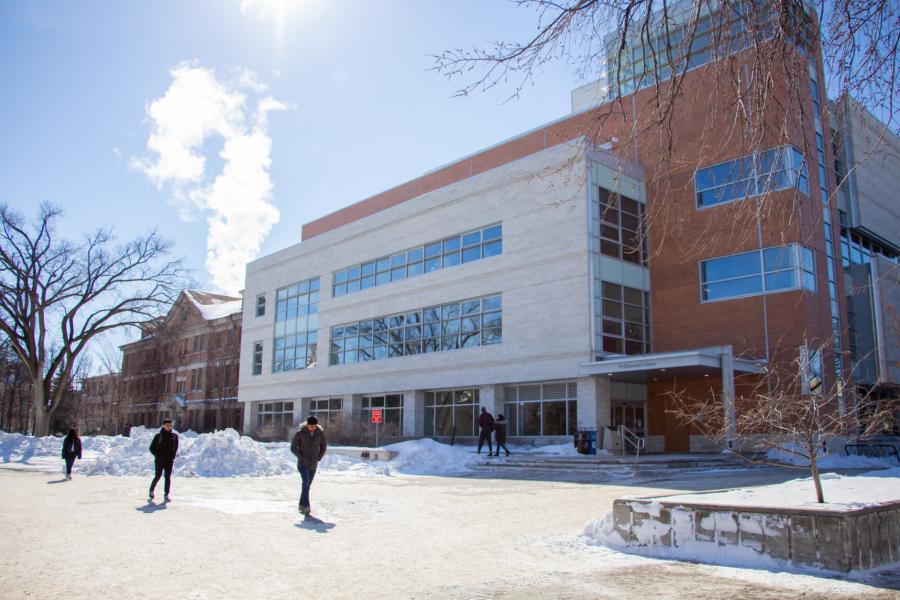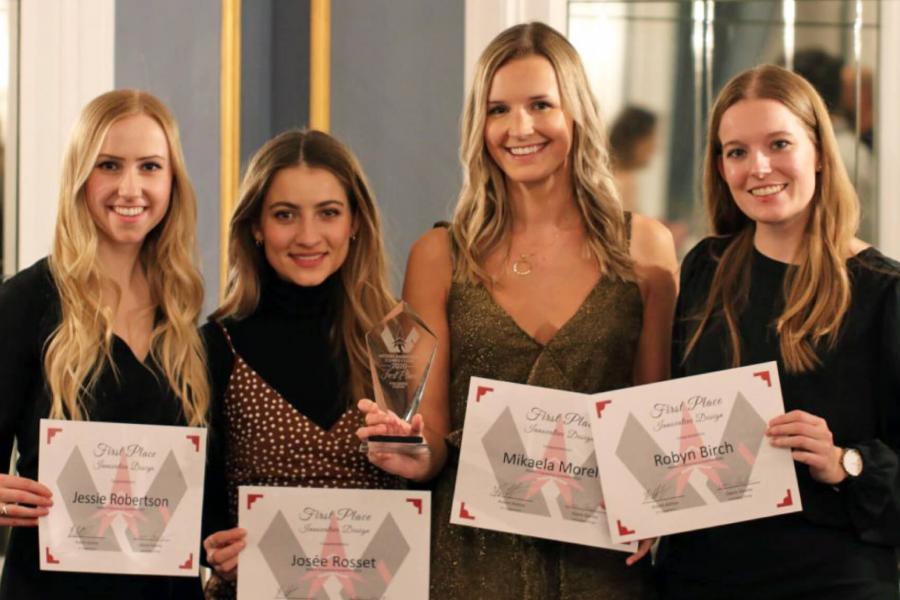 Program details
Expected duration: 2 years
Tuition and fees: Program fees are assessed in the first two terms of study, followed by a continuing fee in the third and any subsequent terms. (refer to Graduate tuition and fees)
The Master of Science degree is intended for individuals desiring an advanced degree with an emphasis on engineering research. MSc students must complete a minimum of 12 credit hours of coursework, complete a thesis, make an oral presentation on the completed thesis to the examining committee and pass an oral examination. In addition, all biomedical engineering students are required to attend seminars, in which students present their research to, and learn from, their colleagues in the program.
Sample course offerings
BME 7012: Foundation of Physiology
BME 7022: Biomedical Instrumentation
BME 7024: Basics of Electromagnetic
BME 7026: Basics of Biological Signal Analysis
BME 7028: Basics of Biomechanics
BME 7040: Biomedical Ethics
For full course descriptions, please visit the Academic Calendar.
Admission requirements
Qualification for admission to the MSc in Biomedical Engineering program is contingent on first receiving tentative acceptance from an academic advisor who will accept you into their research group.
To qualify for admission to the Master of Science in Biomedical Engineering program, you must hold a four-year Bachelor of Science in engineering, natural sciences, or medicine/health sciences from a recognized university. 
In addition, the following pre-requisite courses are required prior to an offer of admission:
MATH 1210 Linear Algebra
MATH 1510: Calculus 01
PHYS 1050: Physics 01
Individual research groups and programs may require additional degrees, credentials, pre-requisites and/or more specific degree requirements.
Meeting these requirements does not guarantee admission to the program.
In addition to the admission requirements described here, all applicants must meet the minimum admission and English language proficiency requirements of the Faculty of Graduate Studies.
How to apply
Before submitting an application for admission to the Faculty of Graduate Studies, you must first find a faculty advisor who will accept you into their research group. Be sure to follow the complete instructions for gaining tentative acceptance from an advisor provided on the biomedical engineering page. 
The Master of Science in Biomedical Engineering accepts applications for Fall, Winter and Summer admission. Applications are submitted online and must include the following before they will be reviewed by the admissions committee:
$100 application fee (non-refundable)
Uploaded copies of transcripts from all post-secondary institutions attended
Acceptance from a faculty advisor (see paragraph above)
Two letters of recommendation (must be requested from within the application)
Proof of English language proficiency, if required
Please read the Faculty of Graduate Studies online application instructions before beginning your application.
Contact us
Admission and application inquiries
Faculty of Graduate Studies
Room 500 UMSU University Centre
65 Chancellors Circle
University of Manitoba (Fort Garry campus)
Winnipeg, MB R3T 2N2 Canada
graduate.admissions@umanitoba.ca
Phone: 204-474-9377
Monday to Friday
8:30 a.m. to 4:30 p.m.
Program inquiries
Price Faculty of Engineering
Room E2-290 Engineering & Information Technology Complex
15 Gillson St.
University of Manitoba (Fort Garry campus)
Winnipeg, MB R3T 5V6
biomedic@umanitoba.ca
Phone: 204-474-9809
Fax: 204-275-3773