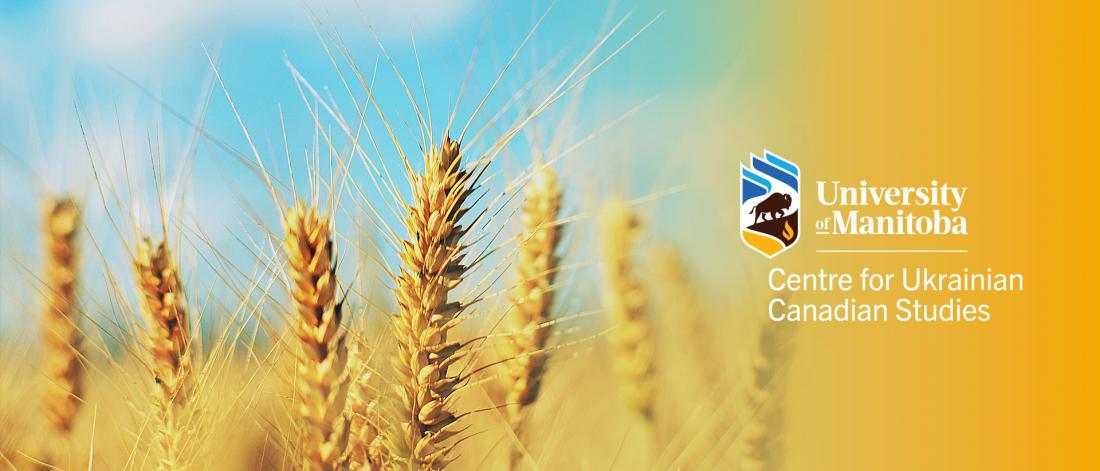 Events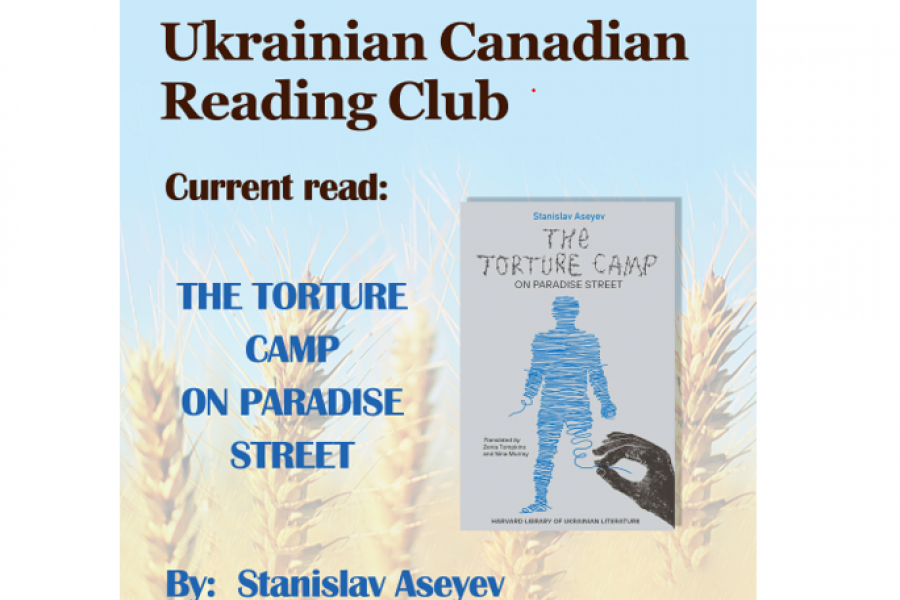 Ukrainian Canadian Reading Club
The Torture Camp on Paradise Street
By Stanislav Aseyev
Wednesday, April 5, 2023
2:00 p.m. - 3:30 p.m. CST
Zoom
or
Thursday, April 6, 2023
5:00 p.m. - 6:30 p.m. CST
Zoom
Read the book and then join us on April 6 or 7 for discussion and scholarship.
Register for the April 5 Zoom call
Visiting scholars from Ukraine
Due to Russia's full-scale invasion of Ukraine, UM is hosting twenty Ukrainian scholars within the Faculty of Arts, Faculty of Science, Faculty of Law, Max Rady College of Medicine and other units. CUCS organized a welcome event for the scholars in collaboration with St. Andrew's College that took place on December 1, 2022.
Welcoming remarks were extended by university administration and community leaders. The scholars were given an opportunity to introduce themselves and share their stories. Several community organizations were invited to set up informational booths to inform the attendees of their offerings and various volunteering opportunities. We hope that this event has helped enhance opportunities for interdisciplinary research and collaboration between academia and the greater community.
News
The Centre's members possess expertise on a wide range of cultural, political and social issues. They are happy to speak with members of the media, organizations or the general public, both on background and to provide comment for publication or on air.
Who we are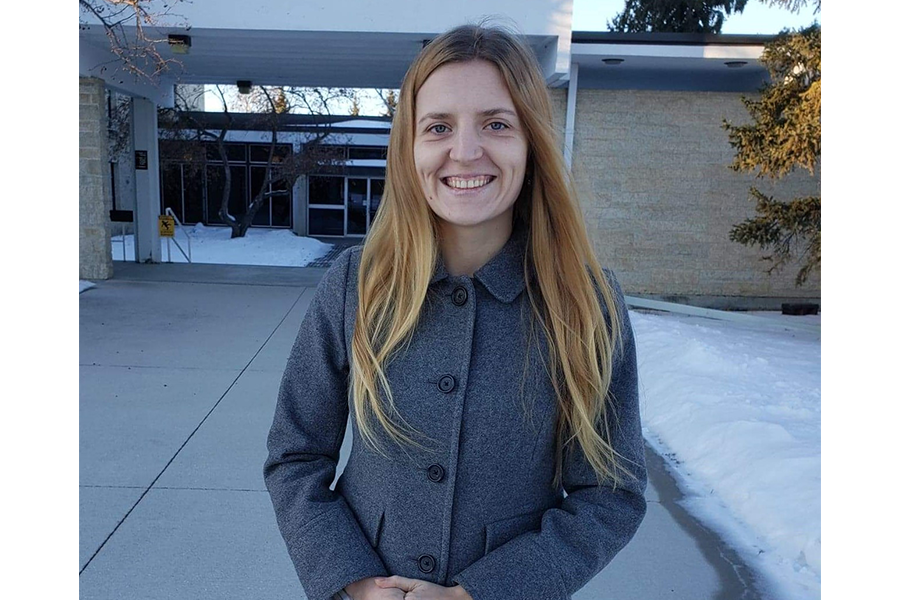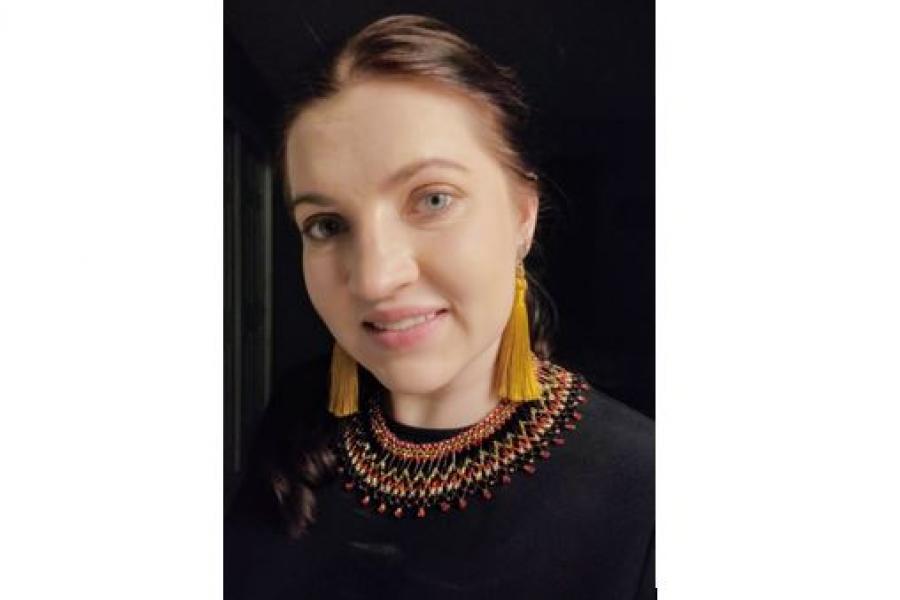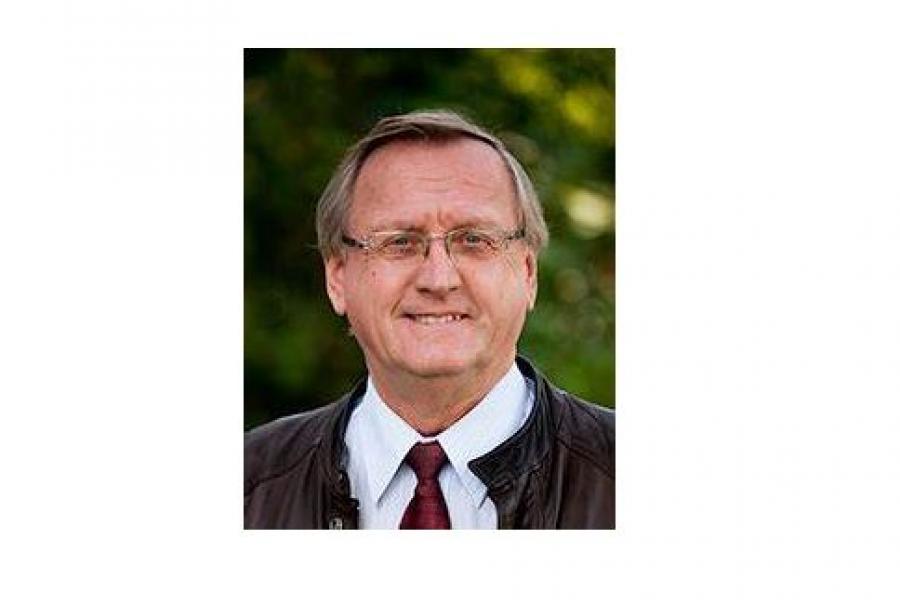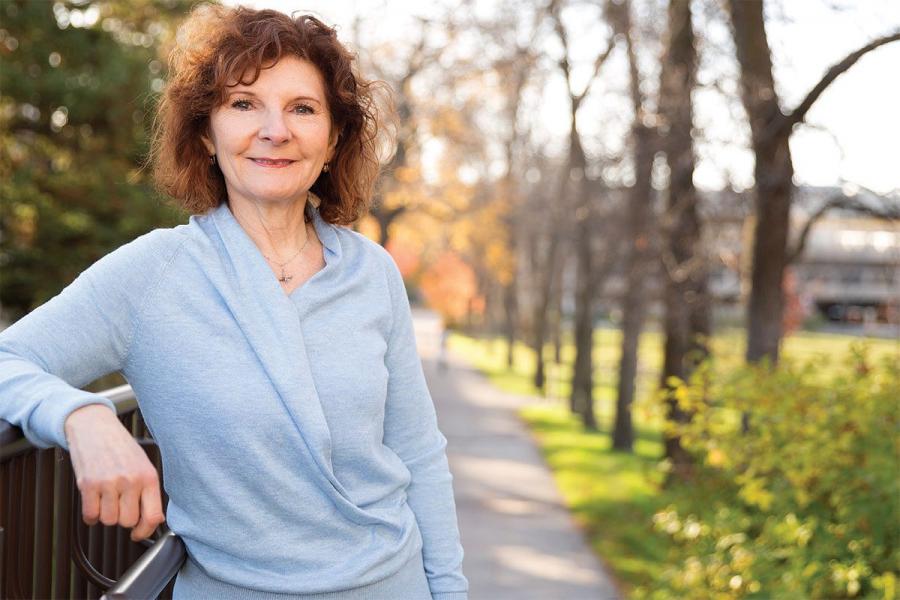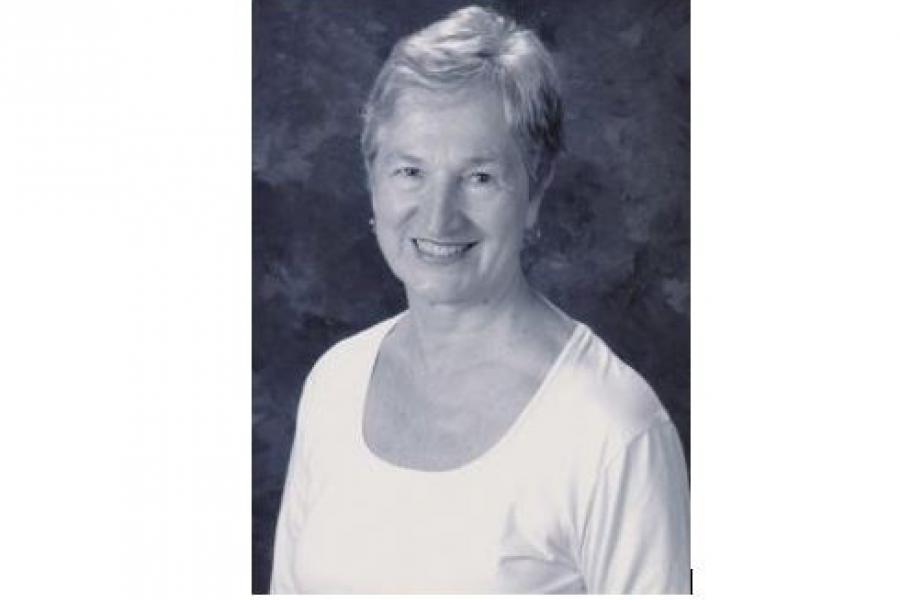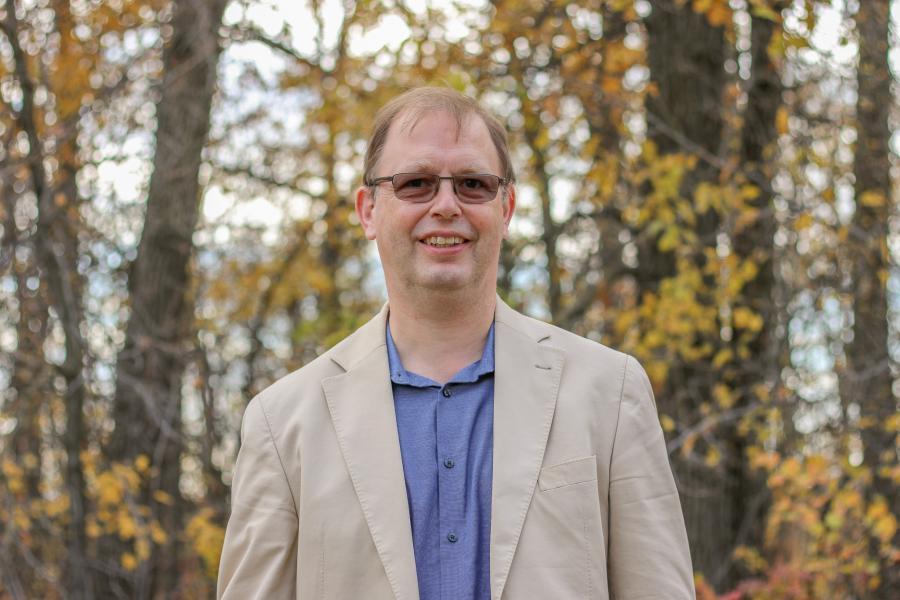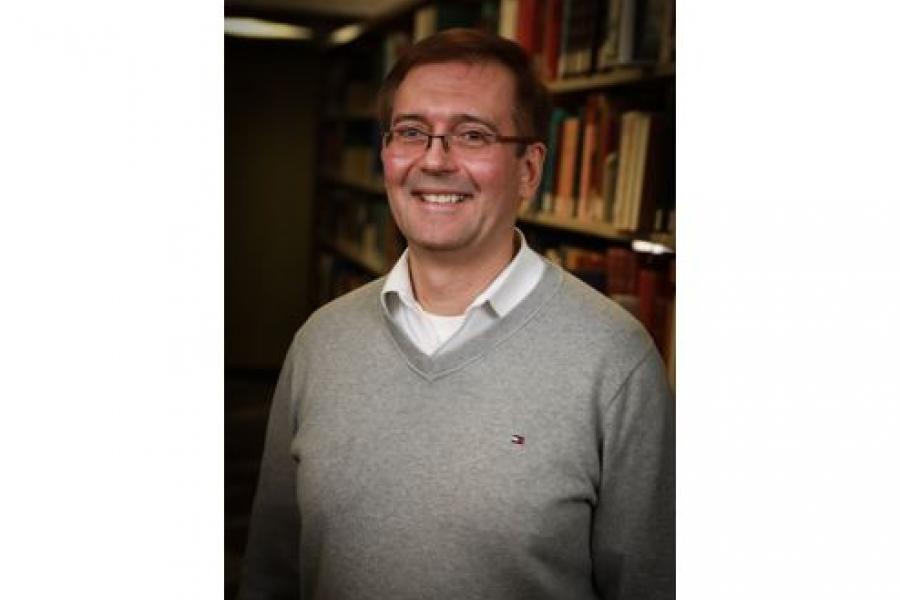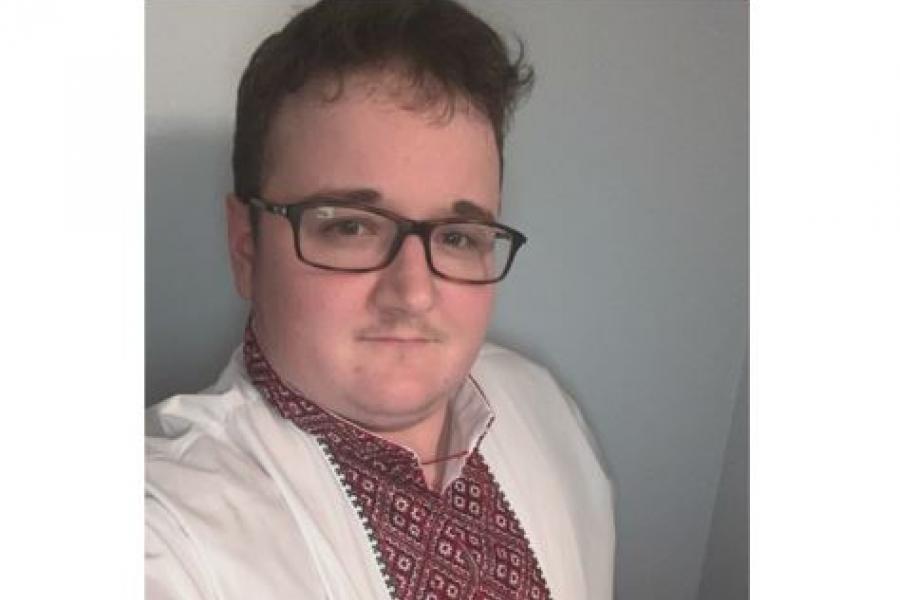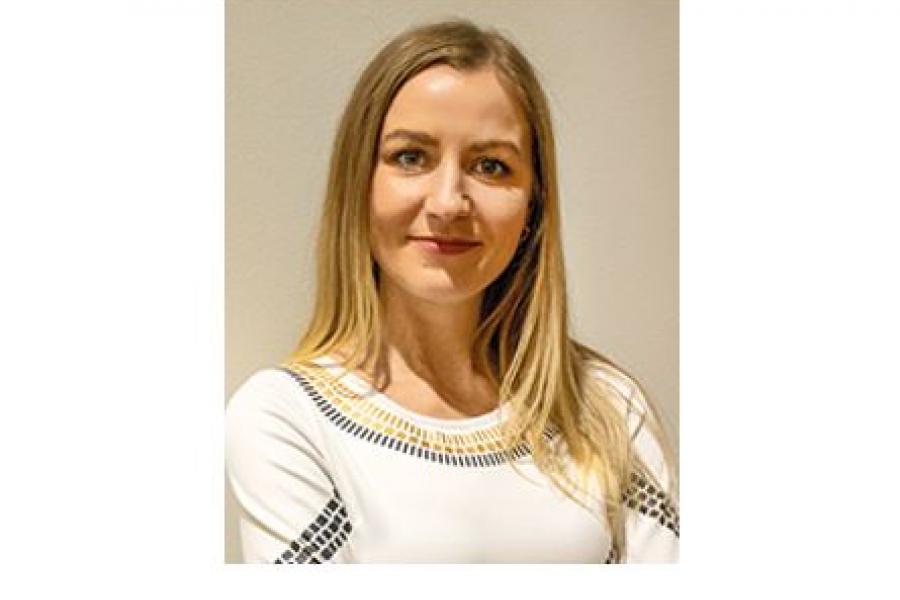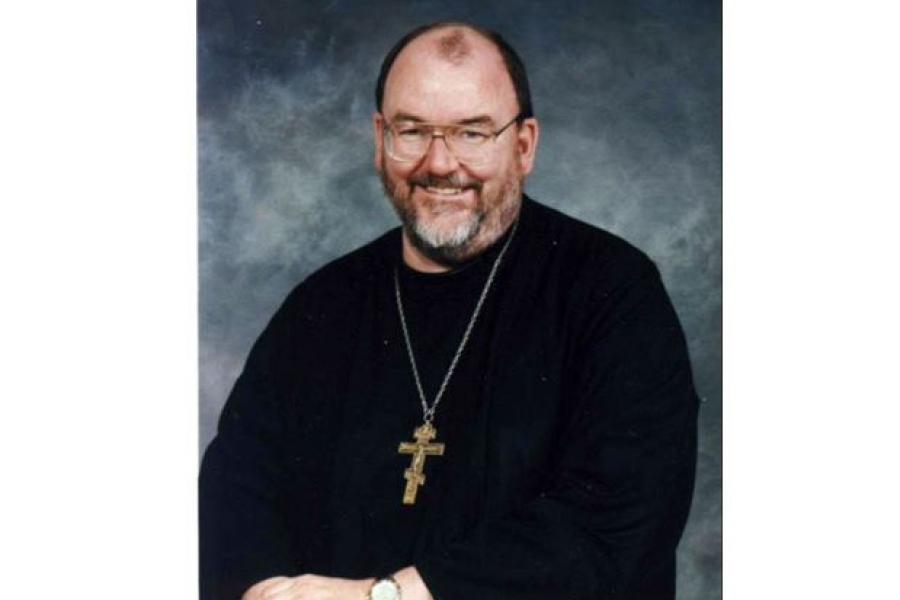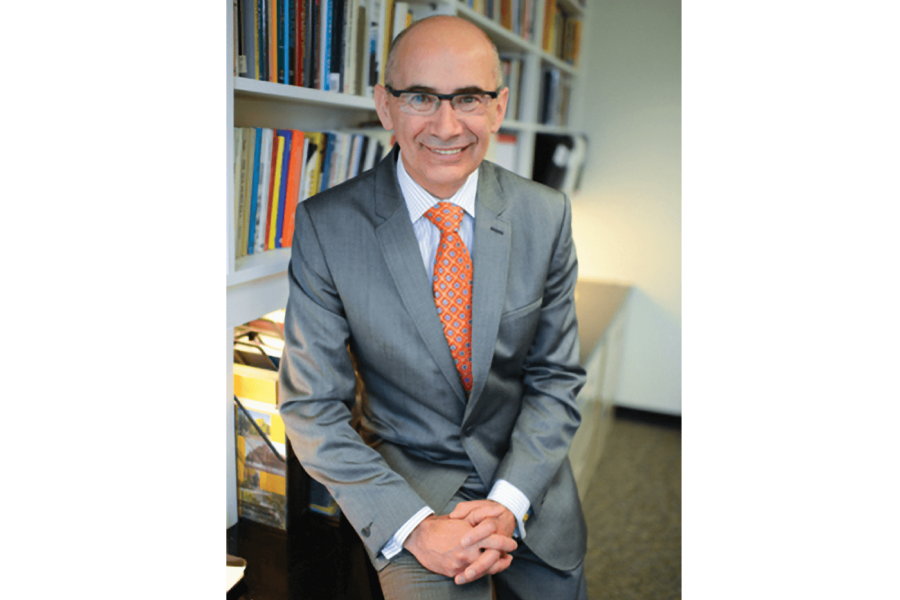 Coordinator
Yuliia Ivaniuk
Coordinator
Centre for Ukrainian Canadian Studies
Ukrainian Canadian Heritage Studies Program
Yuliia Ivaniuk obtained a Masters in Peace and Conflict Studies from UM and a Bachelor of International Relations in the Military Sphere degree from the Taras Shevchenko National University of Kyiv. Her research interests lie at the intersections of international relations and peace and conflict studies, including identity and security, women and war and Ukrainian Canadiana.
Current instructors and researchers
Retired faculty
Dr. Robert Klymasz
Ukrainian Canadian Heritage Studies
Rev. Dr. Oleh Krawchenko
Ukrainian
Dr. Stella Hryniuk
History
Dr. Oleh Gerus
History
Dr. Denis Hlynka
Education
Dr. James Bugslag
Fine Arts
Dr. George Chuchman
Economics
Dr. Natalia Aponiuk
Ukrainian
Dr. Roman Yereniuk
Religion
Policy Council
The Policy Council is an advisory group composed of the following members: four ex officio members consisting of the President of the University of Manitoba (or delegate), the Principal of St. Andrew's College (or delegate), the Dean of the Faculty of Arts, UM (or delegate) and the Coordinator of the Centre; two members appointed by the College; two members appointed by the Board of Governors of UM from among persons in the community with an interest in the Centre; one member elected by the students in the Ukrainian Canadian Heritage Studies program; and one member elected by and from the interdisciplinary committee. Representatives of the Slavic Archives and Collections, Department of German and Slavic Studies, Faculty of Education and Peace and Conflict Studies Program have also been invited to serve on the CUCS Policy Council.
Policy Council Chair
Ms. Alexandra Kozelko
Ms. Yulia Zmerzla
Mr. Derek Andriy Patten
Dr. Stella Hryniuk
Mr. James Kominowski
Dr. Stephan Jaeger
Dr. Orest Cap
Dr. Maureen Flaherty
Ex Officio:
Ms. Yuliia Ivaniuk
Dr. Jeffery Taylor
The Rt. Rev. Dr. Roman Bozyk
Past CUCS Directors
The following individuals have served as past Directors of the Centre for Ukrainian Canadian Studies:
Dr. Maureen P. Flaherty, Acting Director 2018-2020
Dr. Orest Cap, Acting Director 2016-2018
Dr. Roman Yereniuk, Acting Director 2008-2016, 1999-2000
Dr. Denis Hlynka, Acting Director 2003-2007, 2000-2002
Dr. Alexandra Pawlowsky, Acting Director 2003
Dr. Natalia Aponiuk, Director 1982-1999
History
The Centre for Ukrainian Canadian Studies is a creation of St. Andrew's College in Winnipeg and the University of Manitoba.
St. Andrew's College in Winnipeg - a parent institution and a home base of the centre - was incorporated by an Act of the Manitoba Legislative Assembly in April 1946 and was first located in the former St. John's College, corner of Church and Charles, in North Winnipeg. In July 1964, St. Andrew's, as an Associate College, moved to its present quarters built on the UM campus - the university of its choice - and proceeded with its gradual integration into the new academic family.
In January 1981 St. Andrew's College in Winnipeg officially signed an Agreement of Affiliation with UM, based on its accredited Arts program, consisting of 17 courses in language, fine arts, history, geography, religion, literature, folklore and political studies. These became the basis of the newly created Centre for Ukrainian Canadian Studies, housed at St. Andrew's College in Winnipeg at UM.  
Since it's inception in 1981 the centre continues to serve as a hub for the study, research and teaching of Ukrainian Canadiana.
Programs of study
The Faculty of Arts offers three options for students wishing to enhance their understanding of Ukrainian Canadian culture and heritage. CUCS coordinates this academic programming at UM.
Letter of Participation in Ukrainian Canadian Heritage Studies
Allows students and members of the community to further their knowledge of Ukraine and Ukrainian Canadiana through lectures and a reading club. The program is free of charge.
The Letter of Participation is supported by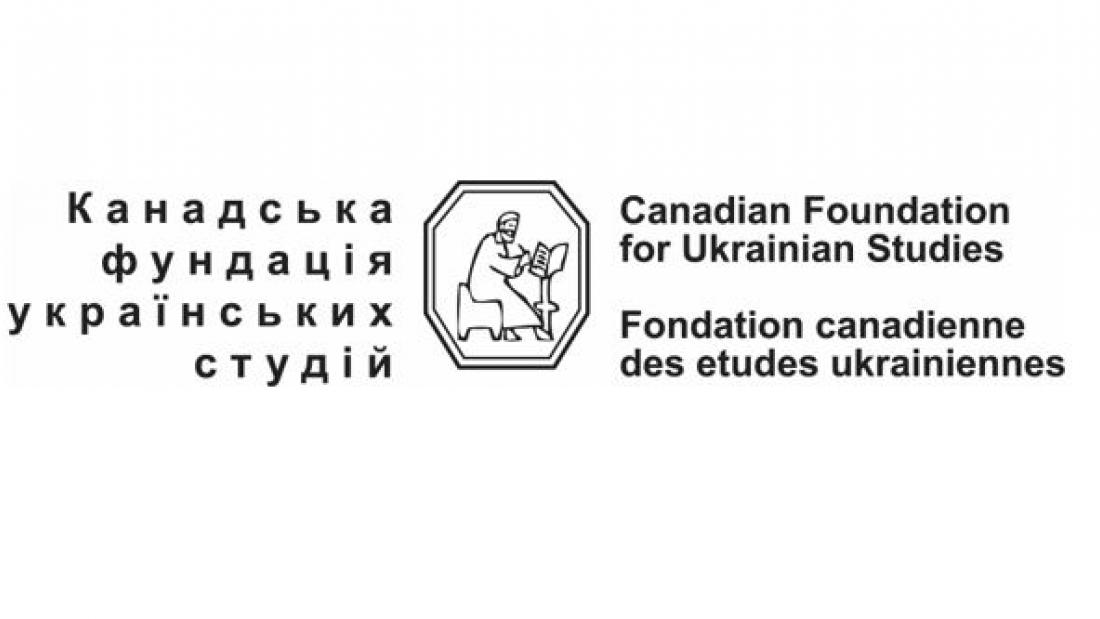 Awards
Course prizes
CUCS presents its annual course monetary prizes in conjunction with St. Andrew's College for exemplary academic achievements in the study of Ukrainian Canadiana to the top three students in each of the courses in the Ukrainian Canadian Heritage Studies program offered that year at the annual awards ceremony. Students are automatically qualified for these awards. 
Course prizes are possible due to support from the following St. Andrew's College Foundation funds:
Very Rev. Wasyl and Mrs. Anna Aponiuk Memorial Scholarship
Nazar Bodnarchuk Scholarship
Sofia Greschuk Scholarship
John and Marie Karasevich Scholarship
Morris Karpiak Memorial Scholarship 
Stephen and Katherine Kirstiuk Scholarship
Paul and Anna Kokor Scholarship
Murray Koltek Memorial Scholarship
Olive Kotelko Scholarship
Michael Lasko Memorial Scholarship
Paul Lychun Memorial Scholarship
Gregory Marko Memorial Scholarship
Alex and Mary Orisko Memorial Scholarship
Michael and Eugene Shemeluck Scholarship
Vadim Slavyshensky Memorial Scholarship
John Gilbert Stasiv Memorial
Elia and Maria Symchych Scholarship
Nicholas Wlad Scholarship
Awards requiring application
Fellowship
2022-2023 Fellowship Recipient - Dr. Nataliia Stepaniuk
Dr. Nataliia Stepaniuk did her doctoral studies in Political Science at the University of Ottawa, Canada. Her research focuses on the rise of civilian volunteer networks amidst war in Donbas, Ukraine. Nataliia's broader research interests include postcommunist politics, civil society, gender politics, citizenship studies, and (de)militarization. Nataliia also holds an MA from the University of Ottawa's Graduate School of Public and International Affairs, and an MA from the National Academy of Ostroh University. Outside academic work, Nataliia is actively involved in community work, volunteering for the Ukrainian Canadian Congress - Ottawa Branch, and participating in various community-led initiatives.
Dr. Nataliia Stepaniuk can be contacted at Nataliia.Stepaniuk@umanitoba.ca.
About the fellowship
The purpose of the Petro Jacyk Fellowship at CUCS is to annually support one of the most promising junior scholars studying Ukraine/Ukrainian Canadiana and thereby to advance understanding of Ukrainian politics, history and society.
The fellowship is possible due to the support provided by the Petro Jacyk Education Foundation and Steve and Anna Zurawecki Fellowship.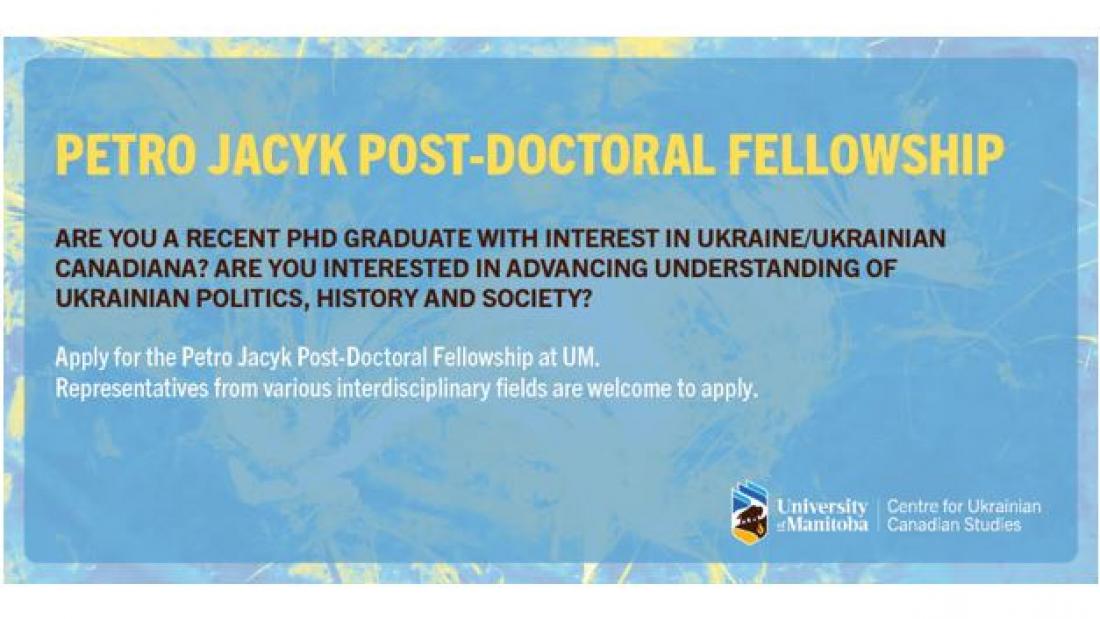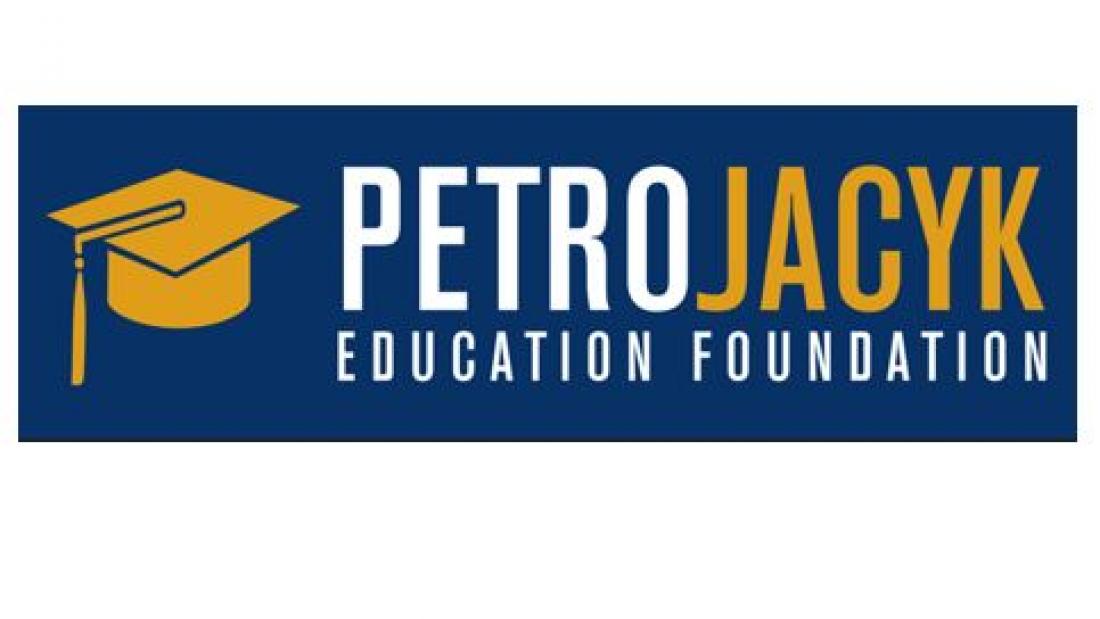 Research
Research highlight
CUCS Community Based Research: Canadian Ukrainian Newcomers' Stories, Hopes, & Dreams
By Dr. Maureen Flaherty and Ms. Yuliia Ivaniuk
The study originated in fall of 2019. With COVID-19 affecting all our lives, we were not able to begin active work on the project until autumn of 2020. In the following months, we interviewed 33 people, from different provinces in Canada, ranging in age from 18 to 60 years. Interviews were conducted in English, Ukrainian, and Russian, at the participants' choosing.
We knew little research had been done about the lives of "regular" citizens from Ukraine, particularly those who moved to Canada since Ukraine's Independence. What propelled them to move to Canada? What major challenges did they encounter in settling? What keeps them going through hard times? What hope and dreams did they have for Ukraine and for themselves, their families, and their new country of Canada?
Again, we thank all participants and the organizations that made this work possible, Oseredok, in particular. We presented at a conference about multiculturalism in Edmonton at the end of November, one in Ukraine with Polish and Ukrainian colleagues at the end of November, and Trier, Germany in May.
Read more about this research project
Participant backgrounds
Unlike earlier migration patterns when most participants moved from the West of Ukraine, participants in this study came from a variety of regions with different socio-economic backgrounds and a variety of previous travel experiences, from none to extensive. Participants all had obtained some post-secondary qualifications from trade school diplomas to PhDs.
Reasons for immigrating to Canada
Driving factors for immigration varied from searching for better economic opportunities, dissatisfaction with political development in Ukraine, environmental concerns, and avoiding mandatory army conscription, to difficulties in finding a sense of belonging in their home country and fascination with the idea of life in North America. Nine out of thirty-three participants arrived in Canada to pursue education and then decided to stay. Some people had multiple reasons for coming to Canada; however, economic security and sense of stability was a combined leading factor along with improving education and seeking adventure or personal growth. Based on the thirty-three interviews, we theorize that the overpowering sense of lack of security (economic and otherwise) and structure was among the largest contributing factors that drove many of the interviewees towards actual immigration.
Surprises and challenges on arrival
Most people expressed that their level of English had not been as helpful as they had hoped, even if it was very good on arrival. Nor did money go as far as anticipated with things like housing, utilities, and transportation being surprisingly expensive. Most people were disappointed with the initial employment they were able to secure, despite many having good employment and work experience in Ukraine. Still, they took on extra study or work for Canadian experience and moved up. People mentioned that they were also surprised at the poverty and homelessness lived by some Canadians, as well as the realization that so much work needs to be done for reconciliation with Indigenous people. Some commented on the surprise and enjoyment of the multicultural aspects of Canada. Almost all people mentioned that food does not taste as good in Canada with overall less farm to table accessibility.
Hopes and Dreams
All participants hoped that Ukraine will become self-sufficient and strong, with a true, unique, Ukrainian identity. All believed that this work is presently in progress and all but one was certain it will happen in time. Participants said these changes will require an end to corruption, government truly investing in the people, clear and enforced legislation, and a willingness on the part of citizens to accept divergent opinions and histories in their homeland.
When speaking of their families and their futures, people wanted economic and emotional security, as well as room for growth and attainment of personal and professional goals in their new country. People hoped for continued democratic growth and support of citizens through good economic policies while some mentioned a need make the education system more stringent, and to provide better healthcare for all. Many highlighted the need for both genuine reconciliation with Indigenous peoples and concrete social services for children and families.
We were surprised to learn that, while people want family members to visit and family members would like more streamlined access to visit family in Canada, only four participants mentioned family members considering a move to Canada. However, family members continue to provide much appreciated emotional support from afar. This reality of distance and the need to give up one national identity to take on another made it doubly hard for some who came to Canada just to study, then met someone special, married, and in doing so had to make that final reality-based choice between new family in Canada and family still residing in Ukraine.
People also spoke about their own contributions to their new home. In addition to the hard work all invest for themselves and family, all but one person spoke about the need to volunteer their energies and talents in community. Many also mentioned the importance of connecting with community, to learn more about other cultures co-existing in Canada.
What gets people through hard times. Participants shared that they saw the challenges they faced upon immigration as mostly positive, though somewhat complicated. Essentially, it was a "what doesn't kill you makes you stronger" attitude bundled with sheer determination that got them through, along with relational support, partially from family directly (financial, emotional) both in Canada and in Ukraine, and indirectly through the familial and cultural values they brought with them. They identified hope for the future as a motivator as well as sometimes more specific spiritual beliefs. Many mentioned that in hard moments it helped to remind themselves that they had carefully weighed their options before making a conscious choice to move to Canada. Participants noted they had been taught to be self-sufficient and determined. While mostly helpful, sometimes this worked to participants' detriment. At times they felt isolated until they realized that not only was it acceptable to ask for help, it was also important. In this way, their community involvement also grew. Many mentioned specifically how important it was to branch out beyond the diaspora, though that community is greatly valued. We noticed that even though people did not usually mention humour, their shared observations were often wry and witty. We think this humour also helps people through.
Finally, when asked if any advice could be offered to others considering the move, the short answer was provided in summary. We were told, it is important for people to listen to their hearts while thinking carefully about what they want and what they are willing to invest. Further paraphrasing several participants, we were told people should learn the language and be prepared to work hard, willing to get even more education as needed. People should be prepared to learn about other cultures, get involved in community and, if there is a desire to keep Ukrainian cultural traditions, then invest time and energy. Be prepared to have a rough couple of years of adjustment at first. Keep reminding yourself of the decisions you have made and keep going.
Video Presentation of the Original Findings: Session 3: Spaces of Negotiation: Dr. Maureen Flaherty & Yuliia Ivaniuk on Vimeo
This research was approved by the Joint Faculties Research Ethics Board of the University of Manitoba. Participant involvement was dependent upon informed consent, thus allowing the sharing of audio recordings of many participants' interviews. These audio recordings, as reviewed by participants can be accessed through the UM Archives and Special Collections.
This research is funded in part by The Shevchenko Foundation, Shalapata, Michael & Victoria Fund.
Online resource centre
A source of general online information of Ukrainian Canadian culture and scholarship for scholars, researchers, students and the general public. 
Ukrainian Canadian History
Klymasz, R. Landmarks: A Beginner's Guide to The Ukrainian Canadian Experience.
Gerus, O. The Ukrainian Canadians: A Community Profile, 1891-1999. Available on the Ukrainian Canadian Congress website. Winnipeg, 2000. (Permission to place on-line granted by Dr. Gerus)
Hryniuk, S. 'Sifton's Pets': Who Were They? Canada's Ukrainians: Negotiating an Identity, Published in association with the Ukrainian Canadian Centennial Committee by University of Toronto Press,1981. (Permission to place on-line granted by Dr. Hryniuk)
Gerus, O. In Search of a National Ukrainian Church: Ukrainian Orthodoxy in Canada and Ukraine, Published in Society in Transition: Social Changes in Ukraine in Western Perspectives, edited by Wsevolod W. Isajiw. Canadian Scholars' Press Inc., 2003. (Permission to place on-line granted by Dr. Gerus)
Gerus, O. The Canadian-Galician Connection: Osyp Nazaruk In Canada, 1922-23 (Permission to place on-line granted by Dr. Gerus)
Martynowych, Orest T. "'All that Jazz!': The Avramenko Phenomenon in Canada, 1925-1929" in Journal of Ukrainian Studies XXVIII (2) (Winter 2003), 1-29.
Martynowych, Orest T. "'Canadianizing the Foreigner': Presbyterian Missionaries and Ukrainian Immigrants," in New Soil--Old Roots: The Ukrainian Experience in Canada, edited by Jaroslav Rozumnyj (Winnipeg: Ukrainian Academy of Arts and Sciences in Canada, 1983), 33-57.
Martynowych, Orest T and Nadia Kazymyra. "Political Activity in Western Canada, 1896-1923" in A Heritage in Transition: Essays in the History of Ukrainians in Canada, edited by Manoly R. Lupul (Toronto: McClelland & Stewart, 1982), 85-107
Martynowych, Orest T. "The Ukrainian Socialist Movement in Canada, 1900-1918" in Journal of Ukrainian (Graduate) Studies 1 (Fall 1976), 27-44  & 2 (Spring 1977), 22-31.
Donations
CUCS is committed to deepening public understanding of Ukraine and Ukrainian Canadiana by serving as a forum for new scholarship and teaching. With your help, we can set the program on the path to future success through your contributions.
CUCS gratefully accepts donations from individuals, corporations and other organizations which help support its vision, goals and objectives. Donors will receive a receipt for income tax purposes.
If you'd like to support Ukrainian Canadian Studies, you can donate to one of the existing funds or you may be interested in establishing an endowment of your own at UM that supports the program, research or a professorship or an annually funded student award such as a bursary, fellowship, prize or scholarship. Your investment will help transform the lives of students and faculty.
To donate, click on the link below. In the "Direct my gift to" field, choose "Enter a fund name". In the "Enter a fund name" field, type the name of one of the funds listed below.
Centre for Ukrainian Canadian Studies Endowment Fund - This fund supports the continued existence of the centre as well as it's research and teaching activities.
The Dmytro Mymka Endowment Fund - This fund supports the operation of the centre and it's programming.
The Honorable Gary and Janice Filmon Endowment Fund for Ukrainian Canadian Studies - This fund supports the development of the centre's programs in Ukrainian Canadian studies.
The Professors Iraida and Michael Tarnawecky Visiting Lectureship Fund - This fund sponsors a distinguished visiting lecturer in the field of Ukrainian Studies.
For more information on making a donation to CUCS, please contact donor.relations@umanitoba.ca.
Supports for students, academics and employees impacted by the invasion of Ukraine
UM stands with the Ukrainian community and is committed to supporting those who are impacted by the invasion of Ukraine.
Contact us
Centre for Ukrainian Canadian Studies
Room 203 St. Andrew's College
29 Dysart Road
University of Manitoba
Winnipeg, MB R3T 2M7 Canada