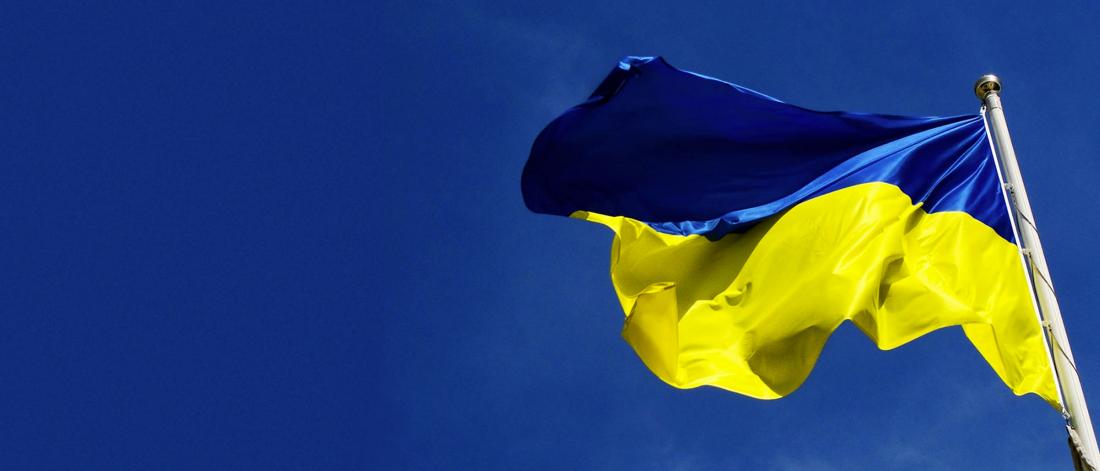 Supports for students and employees impacted by the invasion of Ukraine
SUPPORT FOR Students
Recent updates
Deferrals or extensions

If you would like to discuss academic accommodations, such as deferrals or extensions, please contact your instructor or an advisor in your faculty as soon as possible. The team at the Virtual Advising Help Centre is also available to help and welcomes inquiries via chat, online submissions and scheduled video meeting appointments.

English language support
Orientation session for new Ukrainian students seeking English language support

Ukrainian students who are new to UM and are seeking English language support can register to attend an orientation session held by UM's English Language Centre on Zoom. The session is open to students and their families. To register, please email elc@umanitoba.ca. 

Wednesday, June 15, 2022
6 P.M. - 7:30 P.M. CST
Financial support
There are a number of financial aid and support options available to students in need of emergency financial support. If you have questions about the financial support the university can offer you, please connect directly with the Financial Aid and Awards Office. They can be reached by phone at 204-474-8197 or in-person, in room 422 UMSU University Centre. 
Alternatively, you may review all programs and supports on the Financial Aid and Awards website.
---
Fee information for Ukrainian students on CUAET visa
UMSU Hardship Fund
The UMSU Hardship Fund is a financial assistance program run through the University of Manitoba Students' Union. This fund was established to aid UMSU members who have exhausted all other resources and options available to them. Students can use this funding for needs such as grocery and rent assistance, small medical costs, school supplies and textbooks, childcare and other day to day essential costs.
The Hardship Fund cannot be used to pay student tuition or purchase technology like laptops or cell phones.
All applications are kept strictly confidential. Once a student submits their fund application, the UMSU Vice-President Student Life will review the information provided and be in contact within 2-3 business days.
Campus resources
Find services, resources and information for UM students impacted by the ongoing conflict in Ukraine.
Student Counselling Centre
The Student Counselling Centre is offering a new service called Single Session Therapy which allows students to connect for a one-time counselling session quickly and efficiently. They will continue to offer intake appointments for ongoing counselling.
Services are confidential and free for UM students. Please call 204-474-8592 to set up an appointment, or visit the Student Counselling Centre website for more information on the services they provide, as well as links to additional crisis resources. You can also follow them on Instagram to find out about other workshops and services they offer.
Spiritual Care
Spiritual Care offers several services including spiritual care providers, chaplains and Elders who are ready to meet with any student who would like to connect one-on-one. Among their team is Fr. Roman, who is both a dean and acting principal at St. Andrew's College and also the Ukrainian Orthodox chaplain. Visit the Spiritual Care website to learn more about the resources they provide.
International Student Advisors
Support for Incoming academics and scholars
In addition to joining Scholars at Risk, UM has provided for Ukrainian scholars: 
Twenty 1-year academic stipends for research and/or teaching at up to $50,000 each. The total support for 20 scholars equates to at least $1.0M, of which $500,000 has been provided by central administration.
All stipends have been committed.
Support for Staff and faculty
UM response to current sanctions
UM currently has no agreements in place under which any payments are being made to vendors or third parties in Russia.
Endowment funds
Upon review, we have confirmed that no endowment funds were invested in Russian companies.
Pension
UM has reviewed all activities and is no longer associated with any transfer of funds to Russia. UM has divested the part of our pension program (0.03 per cent) that was invested in Russian companies.
UM academic and affiliated programs
Contact us
Ukraine support
66 Chancellor's Circle
University of Manitoba
Winnipeg, MB R3T 2N2 Canada