Pride
We are proud of our support of Pride Winnipeg and always look forward to taking part in Pride celebrations together with the beautiful Winnipeg Gender, Sexual and Relationship Diverse community.
2023 Pride Winnipeg Parade
Thank you to the hundreds of UM students, staff, alumni, family and friends who came together in allyship and celebration with the 2SLGBTQIA+ community and proudly participated at this year's Pride Winnipeg parade with UM.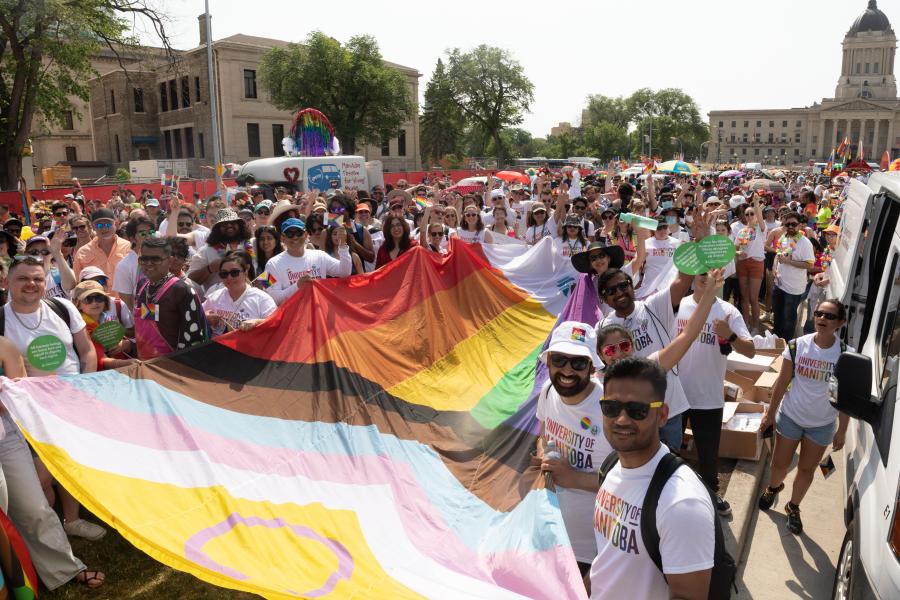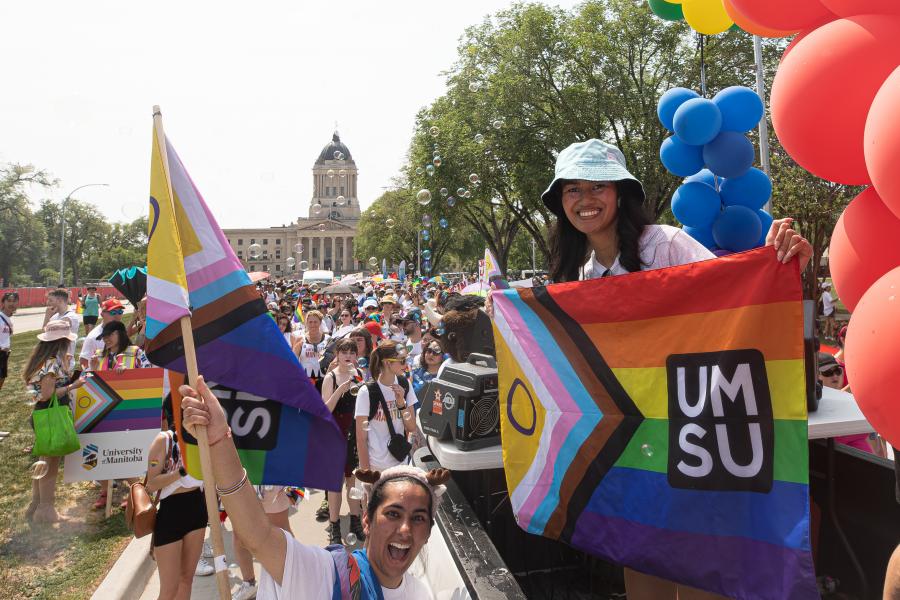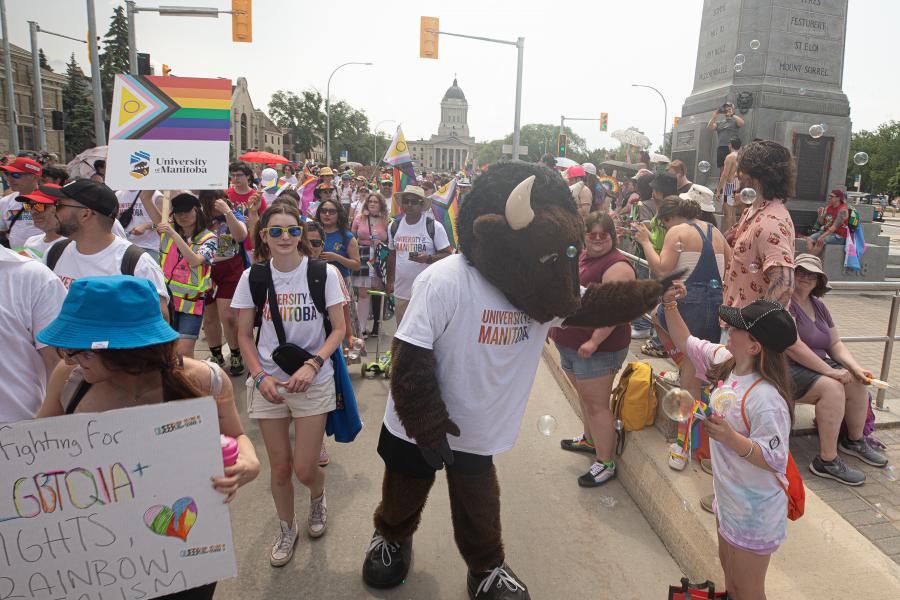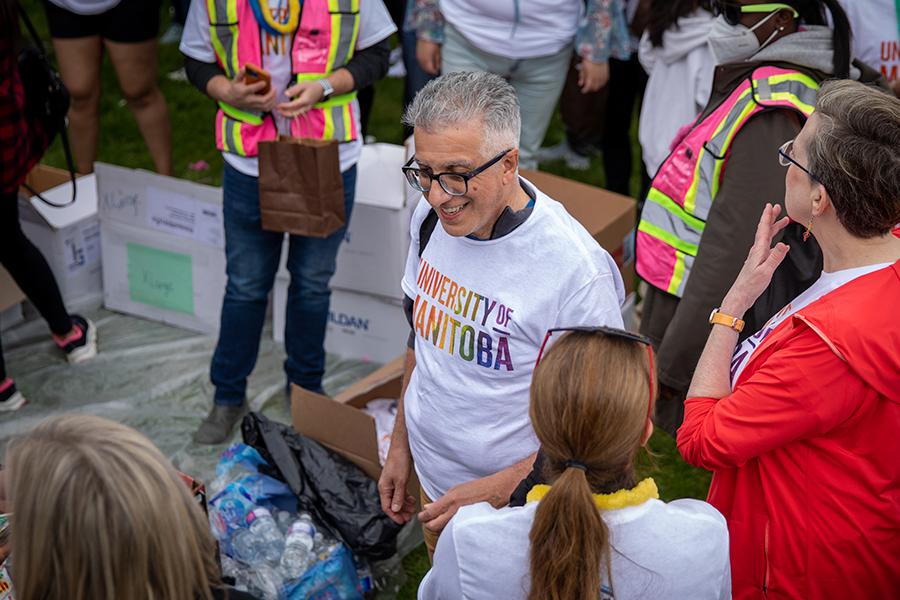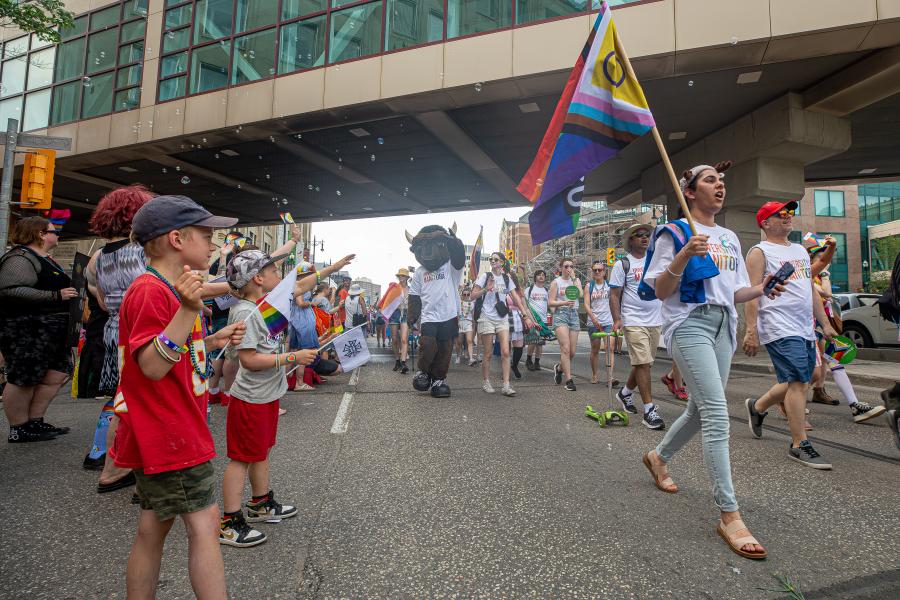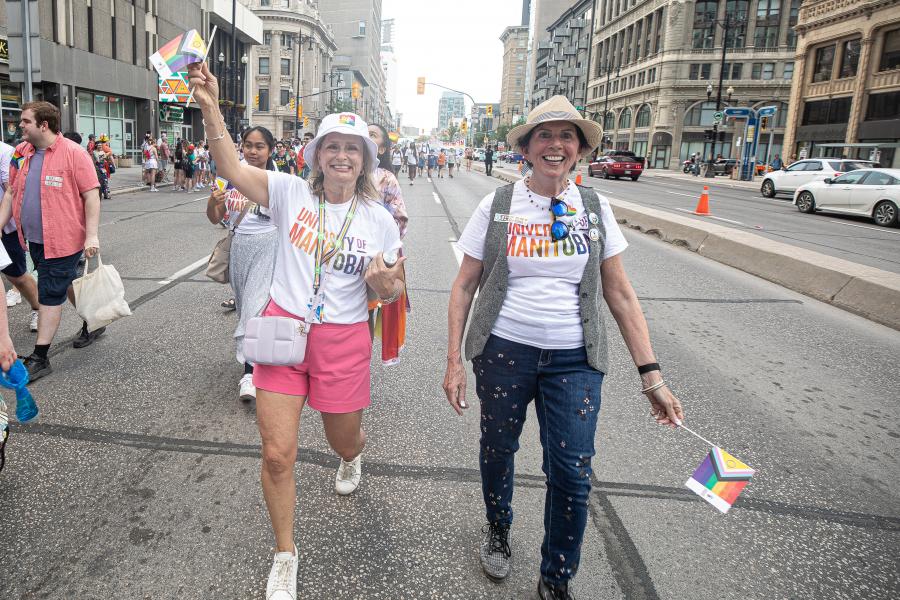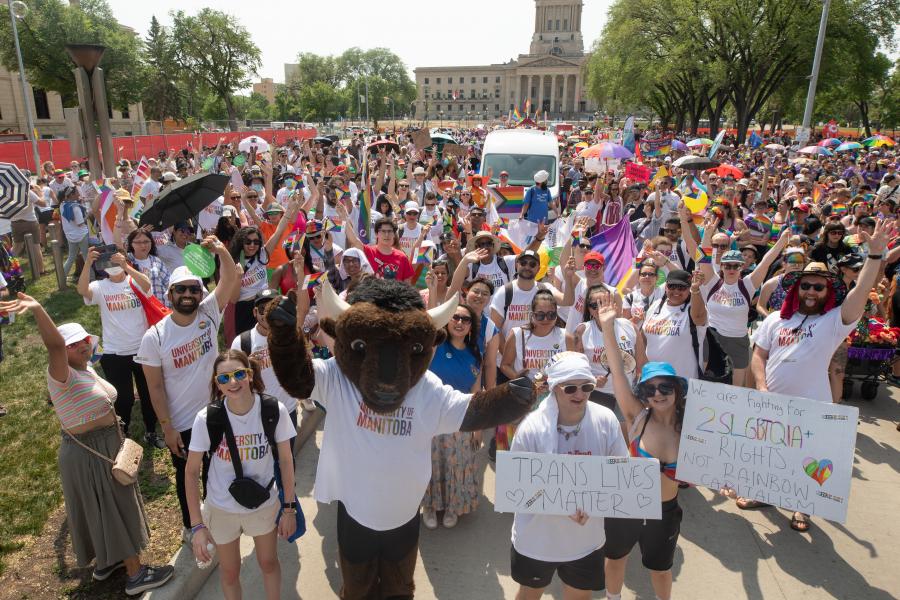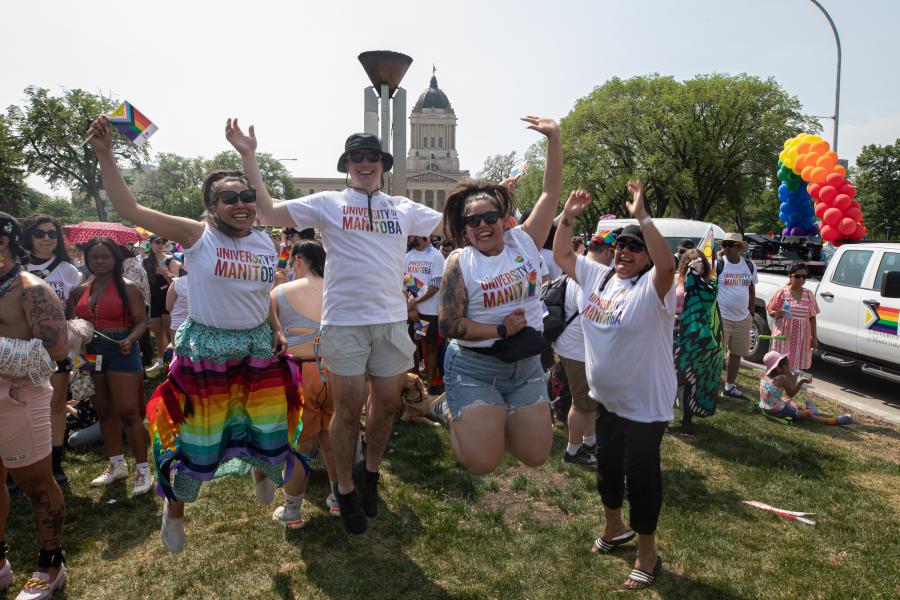 Student opportunities
Jeff Kushner and Randall McGinnis Scholarship

This scholarship will be offered to an LGBT undergraduate student who is enrolled full-time in the Price Faculty of Engineering at the University of Manitoba; has completed a minimum of 36 credit hours of study; has a minimum degree grade point average of 3.0; and has demonstrated leadership skills with a focus on community service. If there are no applicants in the Price Faculty of Engineering, the scholarship may be offered to a student in Geology, Computer Science or Medicine, who otherwise meets the award criteria.

Application deadline: October 1

Visit Jeff Kushner and Randall McGinnis Scholarship in the awards database.

Lambda Foundation for Excellence

One scholarship for a full-time undergraduate or graduate student in any faculty or school who is conducting or has proposed to conduct research relating to 2SLGBTQIA+ people, their community, values, achievements, art or sports or human rights issues.

Application deadline: October 1

Visit Lambda Foundation for Excellence in the awards database.
Community
Connect with your community off campus! Here are some local organizations and groups to explore.
Learn more
Whether you're a member of the 2SLGBTQIA+ community or an ally, educating yourself and others is a key component of both self-discovery and creating safe, inclusive spaces. Here are some resources to learn more about topics relevant to the 2SLGBTQIA+ experience.
We'd love to hear from you!
We want this page to reflect UM's vibrant 2SLGBTQIA+ community! Do you have an event, resource or opportunity to share for 2SLGBTQIA+ students or staff? Is there content missing? Do you have a story idea that would interest our queer community? Make a suggestion by completing the form below. Your feedback is much appreciated!