St John's Residence
St John's is conveniently located near the University Centre, and is ideal for people seeking a smaller community on campus, where academics and residence social life are balanced in a fun, safe, secure, and close-knit community of up to 100 residents.
St John's Residence is part of a larger community on campus called St John's College. This College, affiliated with the Anglican Church of Canada, is a founding member College of the University. College members receive their degrees from the University of Manitoba. Students who live in residence become members of the College for a fee yearly $10 per academic term and receive all the benefits of membership.
Benefits
At just 100 students, our community-oriented residence embodies a unique blend of social life and academic commitment, with residents from across Canada and around the world.
We are first and foremost an academic community. To support you, we have designed a schedule of study hours to ensure an atmosphere that allows for adequate study and sleep. 
Our single occupancy, fully furnished rooms include in-room wired internet and UManitoba wireless access. Also included in our residence fees is a full meal plan of 19 meals per week, plus snack on Sunday night and exam periods; trained student staff on-call every night; and light housekeeping services including cleaning, vacuuming, dusting, and garbage removal.
Our residence also features two lounges with televisions; a large residence study room; games room with both a pool table and foosball table.
While meals are included in the residence fees, students may wish to have their own meals and snacks, in which case they'll want to use The Buttery, a semi equipped student kitchen with fridge, microwave, kettle, and toaster.
And of course we can't forget the necessity of clean clothes! Our laundry room has state of the art washers and dryers. To use the laundry facilities, you'll need a special card you will get when you check in. No quarters here!
All residents have access to College facilities and services: St John's Library, Daily Bread Café Restaurant, computer lab, Chapel and Chaplaincy services, student lounges, lockers, storage room for residents; and College classrooms are available for late night study sessions
 
Inside the St John's College Residence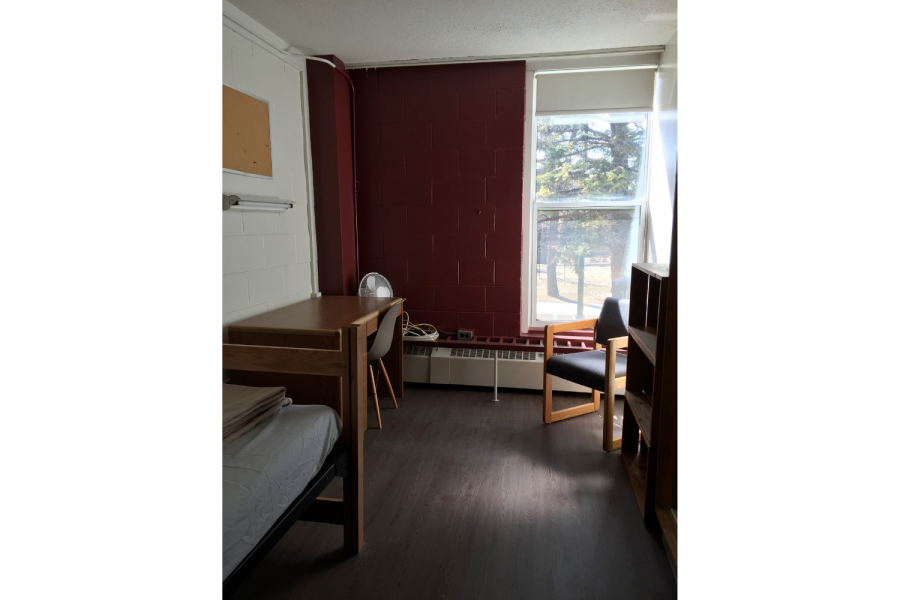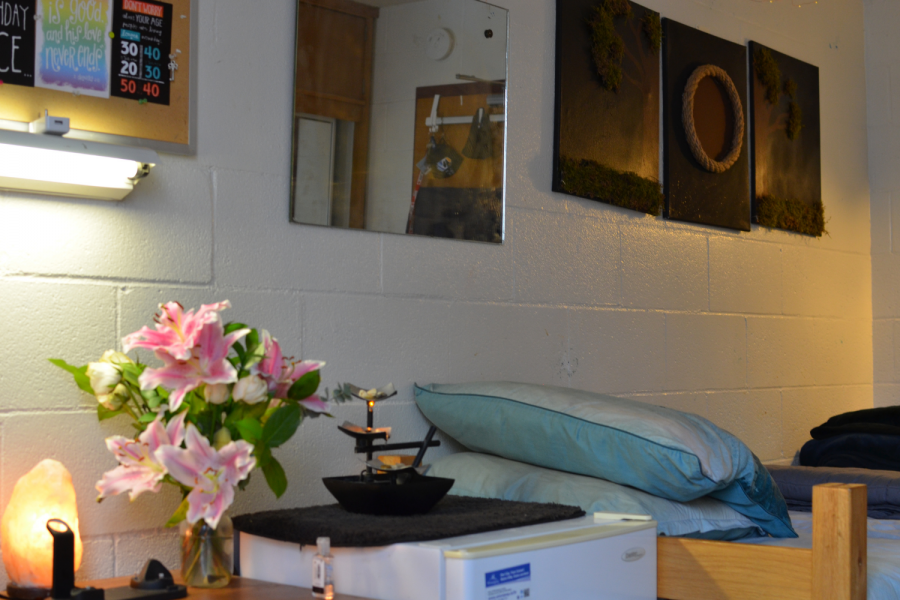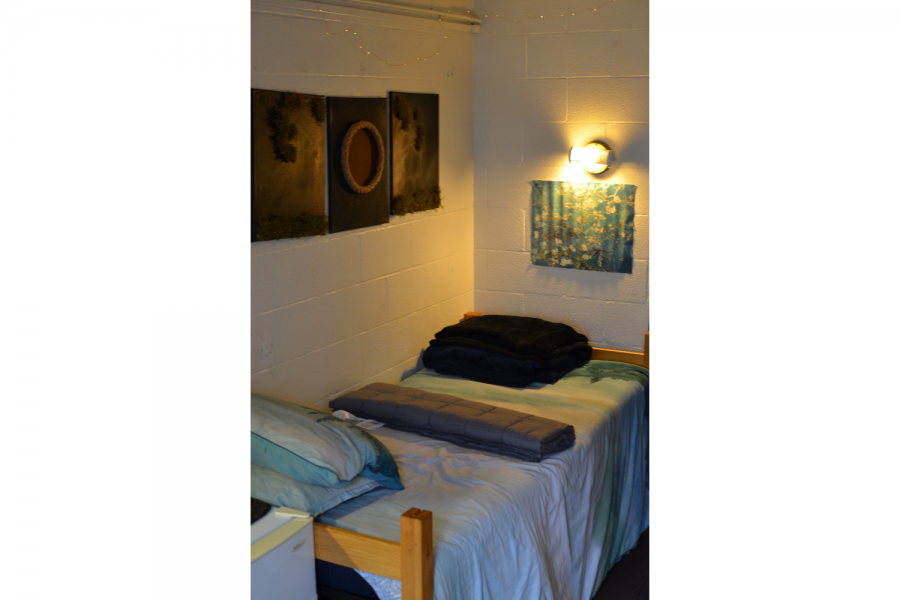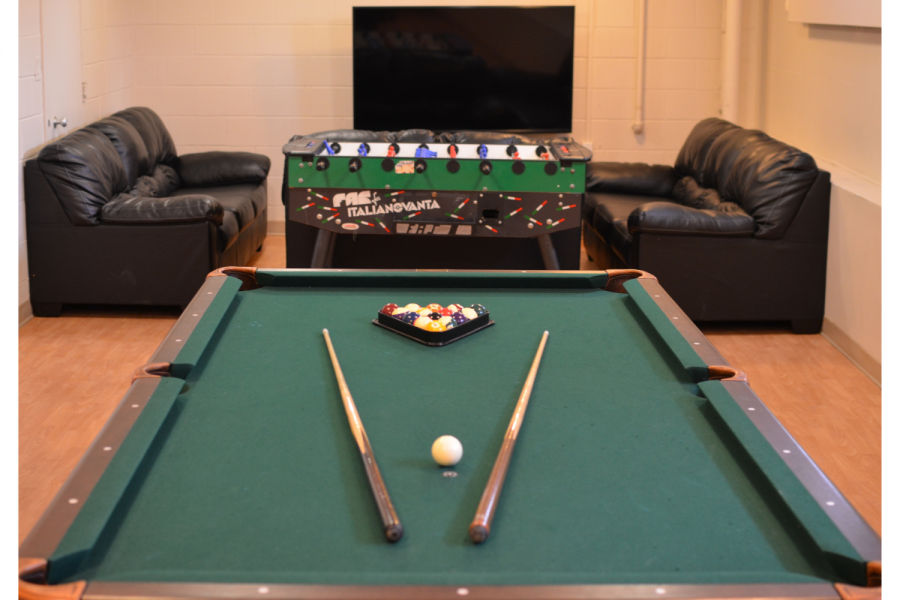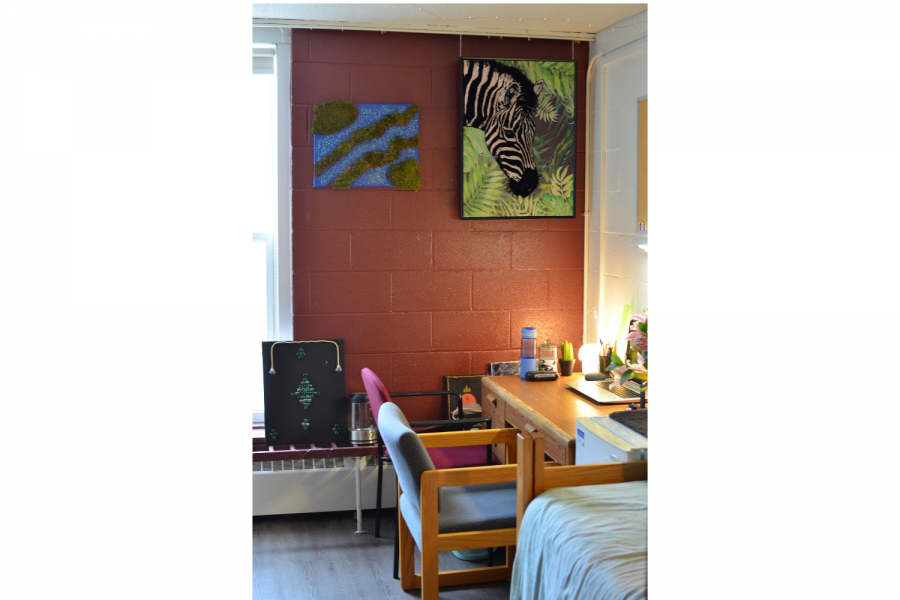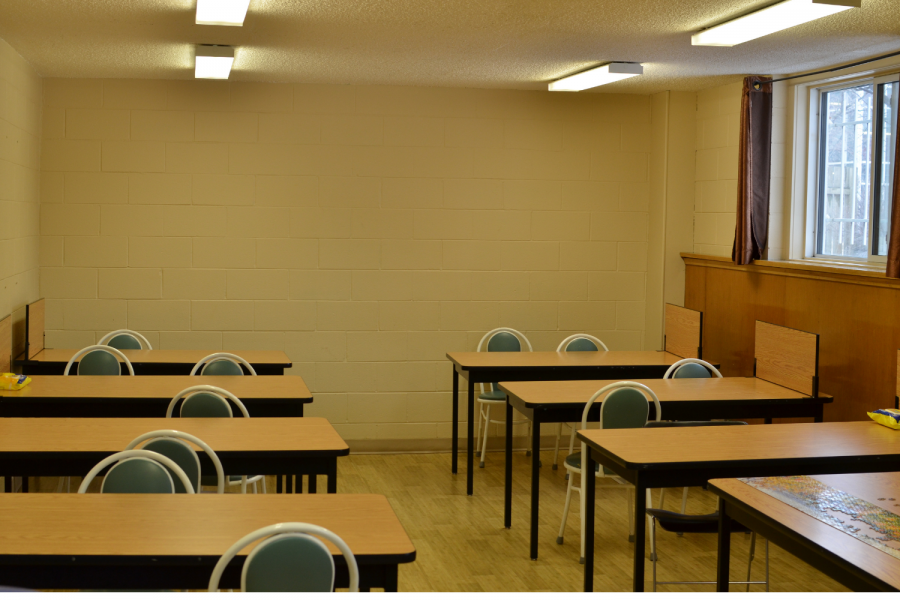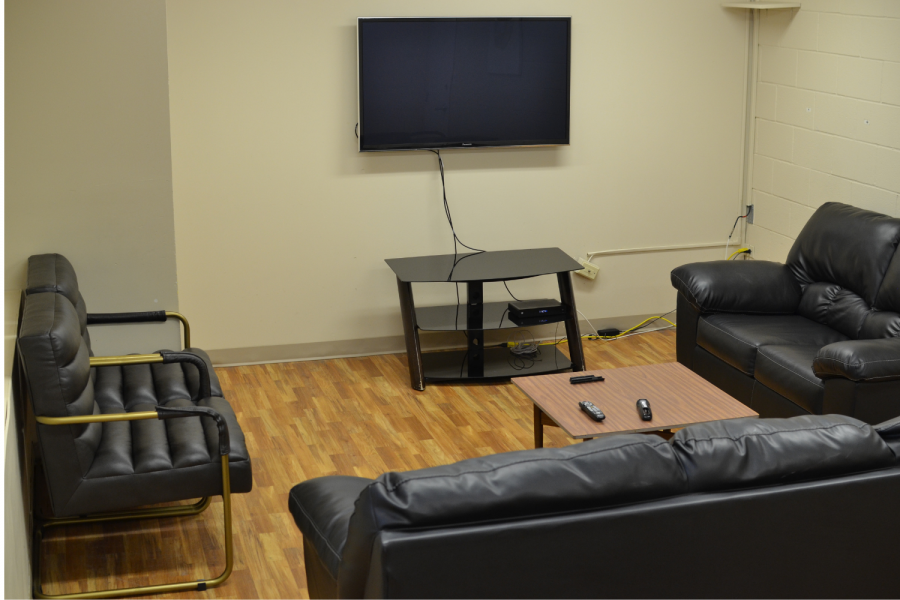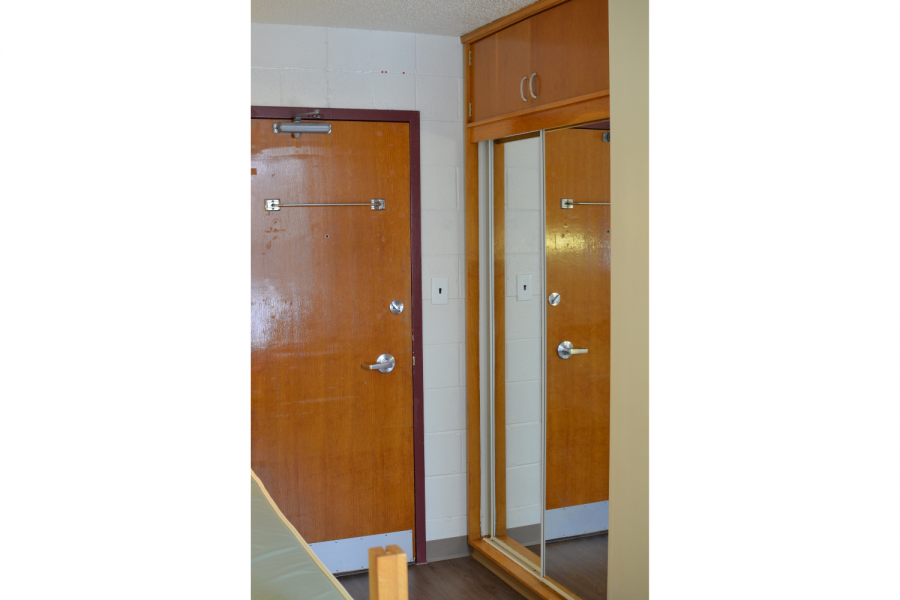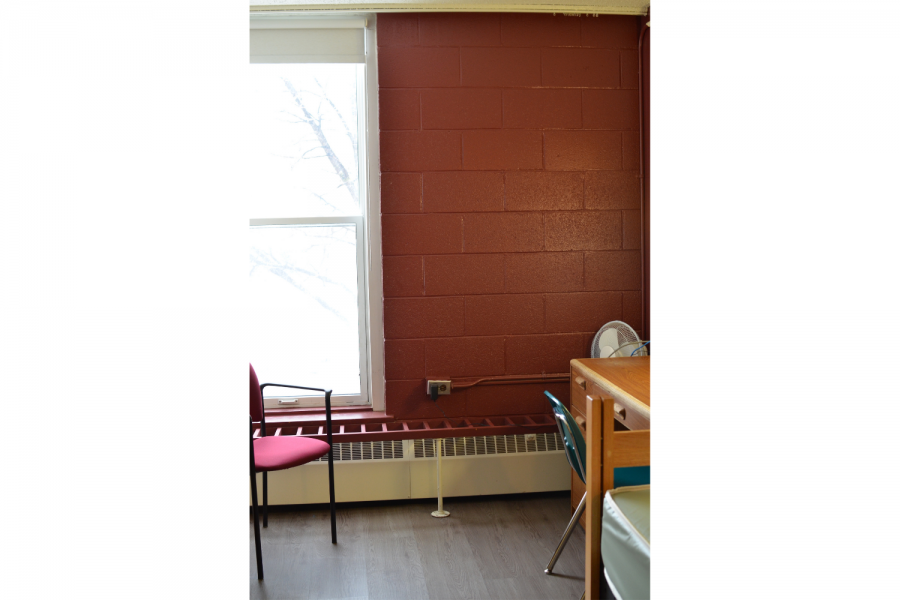 Residence rates
Summer 2022
Monthly Rate: $1,518.60 - Includes 21 meals per week. Due on the first of each month.
Regular session 2022 - 2023
 

| Room Rate | Meal Plan | Council Fee | Total |
| --- | --- | --- | --- |
| $4,442.39 | $7,187.58 | $60 | $11,689.97 |
Payment schedule for regular session
|   | Due Date | Amount Due |
| --- | --- | --- |
| Deposit (non-refundable) | 10 days after acceptance  | $1,000 |
| 1st term fees | September 8, 2022 | $5,927.68 |
| 2nd term fees (less $1,000 deposit)  | January 10, 2023 | $4,762.29 |
Regular session for International College of Manitoba (ICM) students 2022 - 2023
| Room Rate | Meal Plan | Council Fee | SJC Associate Membership Fee | Total |
| --- | --- | --- | --- | --- |
| $4,442.39 | $7,187.58 | $60 | $30 | $11,719.97 |
Payment schedule International College of Manitoba (ICM) students 2022 - 2023
|   | Due Date | Amount Due |
| --- | --- | --- |
| Deposit  | 10 days after acceptance  | $1,000 |
| Regular session fees | September 8, 2022 | $10,719.97 |
*Because ICM students are not registered students of the University of Manitoba, both first and second term fees are due in September
St John's College Residence food plan
19 Buffet meals per week
Choose your own portions of food
Includes complimentary snack of Sunday evenings and every evening during exam periods (Regular Session) 
Important information
If you miss a payment, or are late in making the payment, you will be charged a late fee.
Cheques are payable to St. Johns College, not the University of Manitoba
Unpaid accounts will result in your University of Manitoba student account being placed on hold. This will prevent you from accessing your marks, using the library, registering for classes, etc.
To avoid line ups, please pay your fees in advance.
Methods of payment
Cheques & Money Orders:
Please ensure your name and student number is on the cheque.
Cheques are to made payable to St. Johns College.
Our Mailing address is: St. Johns College, 92 Dysart Road, Winnipeg, Manitoba, R3T 2M5
Payment must be made in Canadian currency. All cheques must be payable to St. Johns College and drawn from a Canadian Institution.
Credit Cards:
Visa and MasterCard are the only credit cards that are accepted. Credit card payments can be processed in person, or by phone.
Cash
We only accept Canadian currency
Debit Cards
Contact your bank to ensure your daily withdrawal limit is high enough to cover the cost of your fees.
E-Interac
Wire Transfers
Applied to residence, but not accepted by the University of Manitoba
If you make the $1,000 residence non refundable deposit and are not accepted to attend the University of Manitoba, you may be eligible for a refund. In order to be considered for a refund, you must supply a copy of the email or letter you received from the university to us immediately upon receiving it. Once we receive a copy of the letter, you will be notified as to the amount you are eligible to receive.
It is your responsibility to cancel your residence application or you will be responsible for the full room and meal plan fees.
Apply now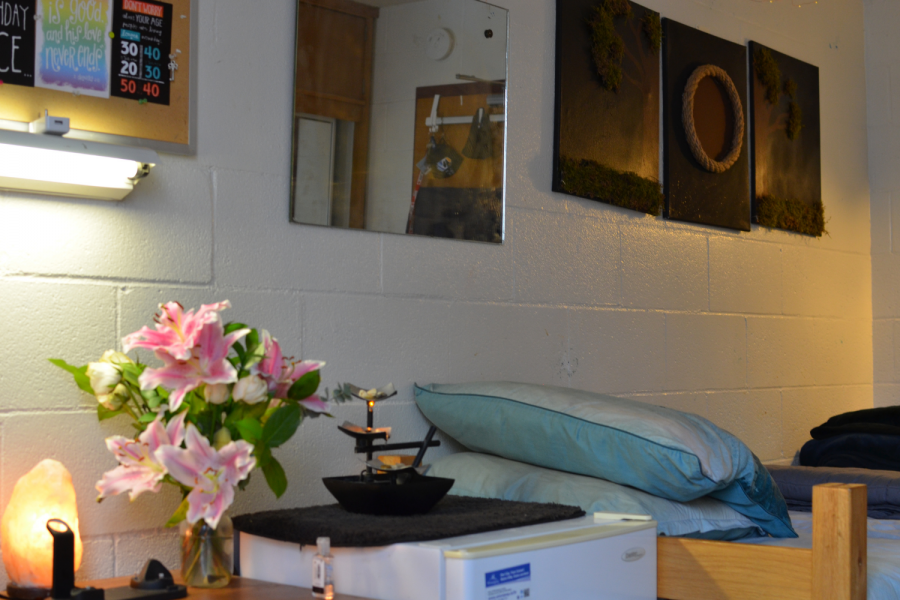 To apply for residence please complete the appropriate application form linked below. For assistance, please contact stjohnsresidence@umanitoba.ca
Contact us
Matthew Bowman, Dean of Residence
92 Dysart Road
University of Manitoba
Winnipeg, MB R3T 2M5 Canada
Our office is open Monday - Friday, 8:30 am - 4:30 pm