Student Experience
St John's College members benefit from social events, community outreach, study space, academic and mental health and spiritual supports.
Thrive at St John's College
St John's College Student Association (SJCSA)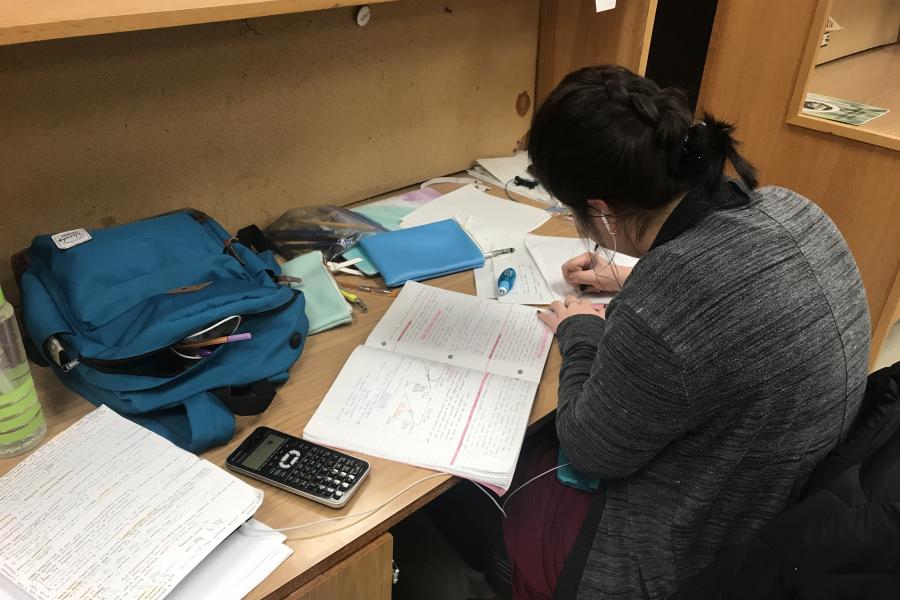 Study Carrels and Lockers
The St. John's College Students' Association (SJCSA) is proud to provide its members with private study carrels (enclosed desks in a secure room in the College).
These carrels are available to students for studying between classes or in the evening.
Student Council Events
Our Student Council is dedicated to hosting a variety of events that cater to the diverse interests and passions of our student body.
Meet Your SJCSA
Meet your 2023/24 SJCSA
SJCSA Executives
Senior Stick: Ranveet Kaur 
Vice Stick: Euna Park 
Treasurer: Dharmil Patel 
SJCSA Non-Executives
Assembly Representative: Abby Vovchuk 
UMSU Representative: Darina Boykova 
Student Services Director: Hugo Man Chun Ng 
Community Outreach Representative: Sabrina Stokotelny 
Co-Communications Director: Haylyn Agacer 
Co-Communications Director: Sherwin Opena 
Co-Communications Director: Sharaina Cottick 
Community Outreach: Suzanne Sumile 
Sports Representative: Mercy Shwaykosky
Residence Representative: Bryan Oforikuma
UMSU Representative: Fold Sumonu 
Co-Resident President: Neil Oforikuma
Sports Representative: Mercy Shwaym
Program Directors: Eniola Odeleye
Chairperson: Karis Park