United Nations Sustainable Development Goal 6
The University of Manitoba is a member institution of the United Nations Academic Impact (UNAI) and was named the UNAI Hub for Sustainable Development Goal (SDG) 6, in 2018.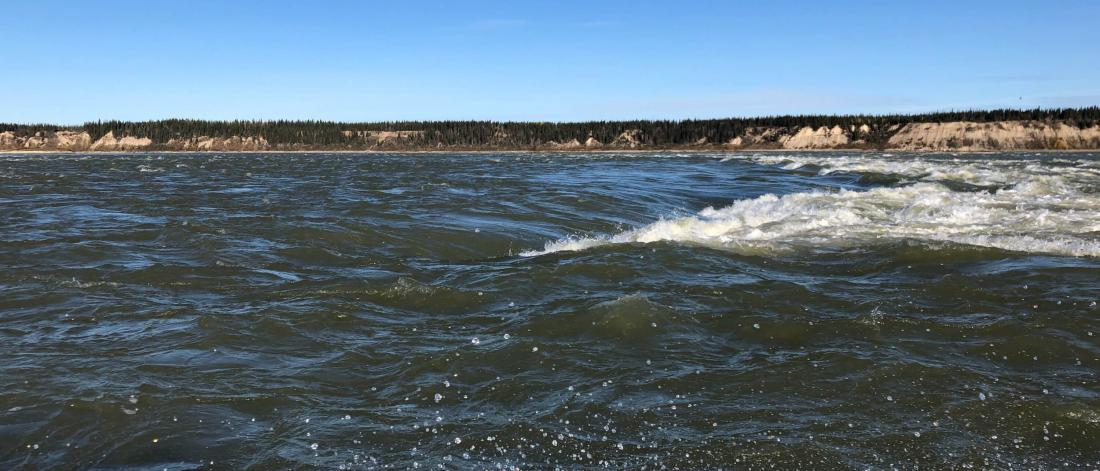 SDG 6: Ensure availability and sustainable management of water and sanitation for all
Institutions from around the world are designated as UNAI hubs for three-year renewable terms. UM will continue to advance research, analysis and policy for clean water and sanitation in our classrooms, on our campuses and in our communities.
While substantial progress has been made in increasing access to clean drinking water and sanitation, billions of people—mostly in rural areas—still lack these basic services. Worldwide, one in three people do not have access to safe drinking water, two out of five people do not have a basic hand-washing facility with soap and water, and more than 673 million people still practice open defecation.
United Nations Sustainable Development Goals
Our work within SDG 6
UM has many research areas and initiatives that fall within SDG 6, some examples of which include:
Interdisciplinary research on water systems to help build sustainable, resilient communities in Manitoba and across Canada, including research with Indigenous communities, management of water quantity and quality issues and the impact of climate change on our water systems

Projects on clean water, and water and sanitation security, that consider the needs of Indigenous communities with the active participation of those communities

Our commitment to water conservation and protection through ongoing monitoring of operational water use
Contact us
Office of the Vice-President (Research and International)
Room 202 Administration Building
66 Chancellor's Circle
University of Manitoba (Fort Garry campus)
Winnipeg, MB R3T 2N2 Canada