Sustainability
The University of Manitoba's mission reflects an abiding commitment to sustainability. The very business of the University – creating, preserving and communicating knowledge for well-being – is integral to sustainable development. We do this work today so that students and their communities (and our larger community of Earth) can have big futures. Our work contributes to human development, and our values guide us to pursue this work in a way that manages the impacts we have on our planet. 
Our Office of Sustainability supports sustainability across the entire institution, bringing our University community together to move forward with positive action. 
What we offer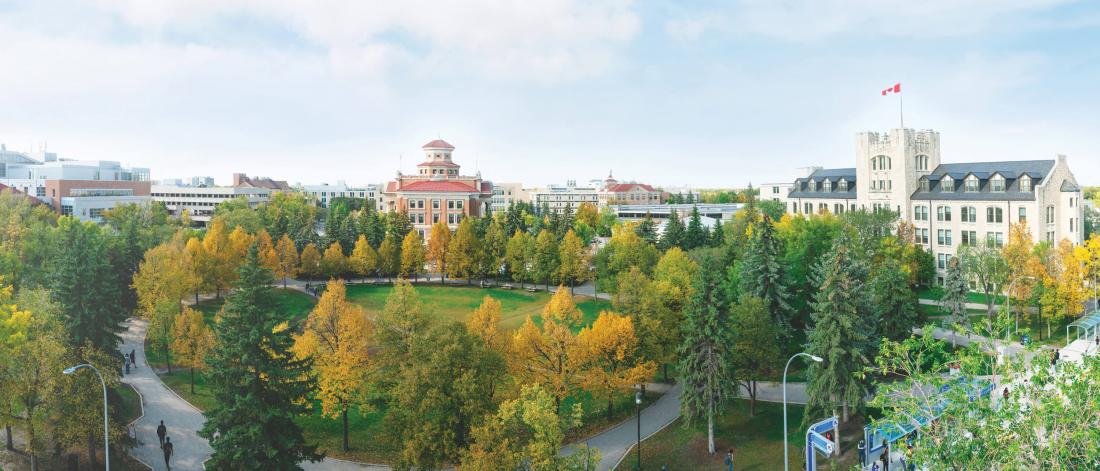 Office of Sustainability
The Office of Sustainability is a champion for sustainability efforts on campus. The office works with various campus stakeholders to make improvements, engage the UM community and continue to progress our journey related to sustainability. The Office of Sustainability is the coordinating body for tracking and reporting on progress related to the issues and commitments within the University of Manitoba Sustainability Strategy 2019-2023 and AASHE STARS reporting framework.
Sustainability Committee
The University of Manitoba Sustainability Committee is advisory to both the Vice-President (Administration) and the Vice-President (Academic). The Committee's responsibilities are to: Assist in the development of the University of Manitoba Sustainability Strategy identifying recommended sustainability goals, initiatives, actions and target dates. Assist the Office of Sustainability in educating the University community and to communicate and promote the implementation of the Sustainability Strategy.
The Committee has 13 members representing the interests of students, faculty, and administration across all UM campuses. In addition, there is a Bannatyne sub-Sustainability Committee which examines initiatives and implementation specific to that campus. Meetings are held once a month or at the call of the chair.
Committee Members
Faculty
John Sinclair | Natural Resources Institute (chair)
David van Vliet | City Planning
Mark Hudson | Sociology
Mark Torchia | The Centre for the Advancement of Teaching and Learning
Administration
Christie Nairn | Office of Sustainability
Kevin Handkamer | Campus Planning Office
Steve Cumpsty | Operations & Maintenance
Monique Whitehill | Purchasing Services
Students
Thomas Blumer | UMSU
Tino Dogo | UMSU
William Dowie | UMGSA
Brook Rivard | UMSU
Secretary
Juanita Van Norman | Office of Sustainability
Contact us
Office of Sustainability
152 Physical Plant Building 
89 Freedman Crescent 
University of Manitoba (Fort Garry campus) 
Winnipeg MB R3T 2N2