Science, Engineering and Technology Day
Science, Engineering and Technology (SET) Day is held annually for grade 11 and 12 students and their teachers in Manitoba.
SET Day 2021 was delivered in a shorter format on February 19, consisting of a morning of six SET Talks, streamed live online (see recording link below). These were short presentations by researchers about the exciting investigations they are undertaking in many fields of study. Each SET Talk was followed by 10 minutes for Q&A with the presenter.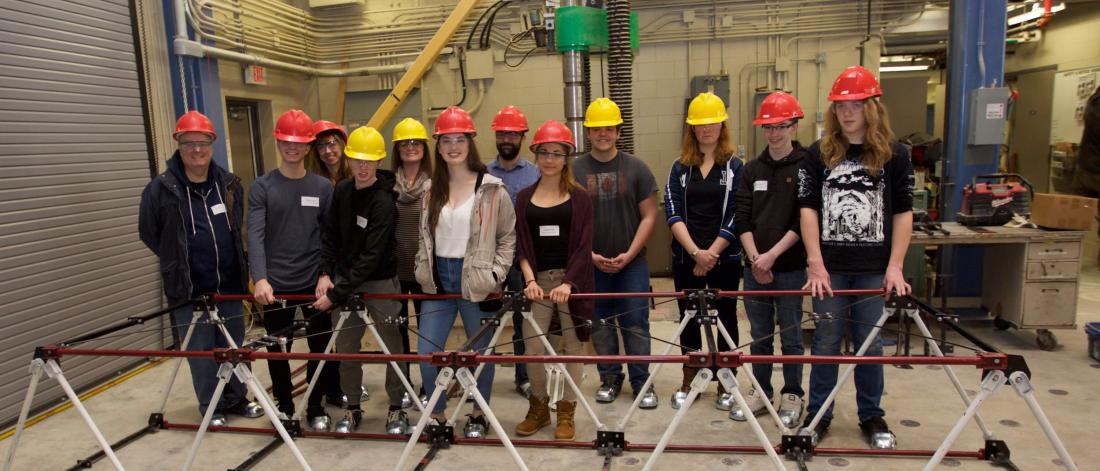 SET Talk Topics
Lights, motion capturing camera, action! How studying actions gives us insight into how our brain works.
Dr. Cheryl M. Glazebrook, Associate Professor, Faculty of Kinesiology and Recreation Management
When faced with learning a new motor skill, we start by learning the steps, while at the same time we also have to learn how to do the task. For example, learning how to tie our shoelaces requires knowing the steps, but also requires practice so that our nervous system 'knows' what to do. Imagine if you had to think about contracting each individual muscle every time you tied your shoelaces, that 'simple' task would be overwhelming! Instead, our brain thinks in terms of actions – tie our shoelace. But how can we study how people perform motor skills if we cannot ask them? And what happens if you cannot see your shoes? What happens if your hands are cold and you cannot feel your fingers? Our lab uses motion capture technology to study how humans move so that we can understand how our nervous system uses different sensory cues when performing everyday actions. In this talk I will outline our current understanding of how humans perform motor skills. I will also discuss how we can use advances in knowledge and technology to support teaching motor skills in a variety of settings and to a variety of learners.
Pollinator ecology and building of an equitable Canadian science system.
Dr. K. (Kyle) Bobiwash, Assistant Professor, Indigenous Scholar, Entomology, Faculty Agricultural and Food Sciences

Wildlife conservation is essential to ensure the long-term sustainability of both the wild spaces we admire, as well as the food systems that sustain us. Pollinator and insect ecology play an important role in maintaining the good functioning of these systems. Better understanding the relationship between diversity and the greater landscape across the whole of Canada is essential to build better conservation strategies while simultaneously engaging communities that are under-represented in science.
How do paleontologists determine what extinct animals ate?
Dr. Kirstin Brink, Assistant Professor, Geological Sciences, Clayton H. Riddell Faculty of Environment, Earth, and Resources
Paleontologists use clues from an extinct animal's anatomy, such as skull shape and tooth structure, to determine what it might have eaten and to discover that animal's role in past ecosystems. In this talk, we will look at clues from tooth development and tooth structure that are key for identifying diet in animals, including dinosaurs and the ancient relatives of mammals. We will see how comparisons between fossils and living animals using different microscopy techniques and 3D modeling can help understand the lifestyles and evolution of extinct animals.
Understanding how our immune system fights against viruses – What have we learned in our fight against COVID-19?
Dr. Deanna Santer, Assistant Professor and GSK Research Chair in Immunobiology of Infectious Diseases, Immunology, Max Rady College of Medicine, Rady Faculty of Health Sciences
Every time a virus enters our body, many different immune cells work together and coordinate a response that starts immediately, but then also leads to the development of long-lived cells that have 'memory'. By understanding how our immune system works in more detail, we can use this information to create new drugs and vaccines to fight against viruses that have evolved with us for many years, or new viruses that emerge such as SARS-CoV-2 that causes COVID-19. In just 1 year, the scientific community around the world has worked very hard to discover how to induce an immune response that protects against severe COVID-19 with multiple effective vaccines already approved. My laboratory is involved in understanding how one of the first proteins induced upon virus infection called interferons, 'interfere' with or inhibit viruses, but also regulate our immune cells in many ways. Clinical trials are ongoing testing interferons and other drugs that inhibit SARS-CoV-2 so that we will have both vaccines and treatments to help as many people as possible during this pandemic.
Experimental investigation of mixing characteristics of multiple elliptic jets
Ella Morris, PhD Candidate, Canada Graduate Scholarship Recipient, Mechanical Engineering, Price Faculty of Engineering
Multiple jets are fundamentally important in the development of a wide range of engineering and industrial applications that rely on the interaction of multiple confluent jets. Some examples of these applications include fuel injection in a multitude of propulsion systems, combustion systems as well as heating, ventilation and air conditioning systems (HVAC). The mutual interaction between the individual jets results in more complex turbulent transport phenomena and flow physics than are observed in a single turbulent free jet and is more realistic in HVAC applications. A key consideration of jets' applications is enhanced mixing, which is defined as increased entrainment of ambient fluid into the jet and a larger momentum transfer within the jet fluid. For example, in HVAC systems where air quality and thermal comfort are key, to regulate air temperature, the uniform distribution of the air flow is crucial.
I will discuss my research, which is to investigate the evolution of triple elliptical jets in space and time using time-resolved tomographic particle image velocimetry (TR-Tomo-PIV). The TR-Tomo-PIV is the latest evolution of PIV, a technique that has revolutionized the experimental study of turbulent flows. I will also discuss other interesting ongoing fluid mechanics research at the University of Manitoba.
Using 'sharp' magnetic nanoparticles for biofilm destruction
Rachel Nickel, PhD Candidate, Vanier Scholar, Physics and Astronomy, Faculty of Science
Biofilms are slimy, glue-like membranes produced by microbes. These films are incredibly difficult to remove, and the dense extracellular matrix makes standard biocide treatments ineffective. Magnetic nanoparticles can be used to physically damage the biofilm, which helps improve the efficacy of a biocide treatment. My talk will discuss how attaching a biocide onto different shapes of nanoparticles creates an effective means to eradicate biofilms when used with a magnetic field.
SET Day 2020 Essay A Glimpse of the Future
Pauline Sison is the 2020 SET Day Essay Competition winner and
was a grade 12 student at Maples Met School when she attended SET Day.
Being in my senior year of high school, the pressure to decide what to do just builds up as graduation nears. It's a bittersweet feeling knowing I can finally start a new chapter of my life but there's also a lot of decisions to be made. There's this expectation that we should have at least somewhat of an idea of what we want to do for the rest of our lives. It's easy to lose sight of your goals in the midst of trying to make these difficult decisions.
I'm one of those people that always answer with a shrug when asked what my plans are for the future. There's too many to choose from, too many doors wide open. There was one thing I knew though, I wanted to pursue a career in Science, Technology, Engineering or Math (STEM). It's brimming with fulfilling opportunities and endeavours. A career in this field meant pushing boundaries further and further than ever thought possible.
I thought SET Day was the perfect opportunity to get a glimpse of the field.
I was excited to hear and see what scientists and engineers were currently working on because more likely than not, these projects were going to impact my life and career in the future.
Pauline Sison, SET Day 2020 Essay Competition winner
Our morning started with opening remarks and an introduction to our speakers. The presenters were an inspiring bunch and brought light to obscure issues that we don't really think about in our everyday life. Dr. Dow's presentation on ice jams in the Nelson River exposed a problem that I never even knew was an issue in the first place. Her research is important to understanding how ice forms in the river and how it affects marine life and environment, and the disruption it creates for Manitoba Hydro. The research wasn't my main take away from this presentation, though. It lifted a weight off my shoulders when she said that she hated the field at first. It goes to show that not every decision I make in the future will be the end-all of my career. The next presentation was on quantum entanglement. To be honest, everything I knew about that topic was based on the movie Ant-Man, so it was enlightening to hear about it from an actual expert in the field. I found the last presentation the most inspiring one. Dr. Arsenio's research on CD8 T-cells has huge implications on how we can protect our bodies from disease. Her research has taken her abroad and given her many opportunities to work alongside world-renowned experts. I would want a career that makes an impact like hers does.
The workshops were a great interactive part of SET Day. It gave us a chance to put ourselves in their shoes and gave us a small look into what the work actually looks like. In the end, I left SET Day with a better understanding of the implications this field has on our world and it inspired me to work even harder so that one day, I could have the same impact that these people have had on us.
Photo gallery of previous SET Day activities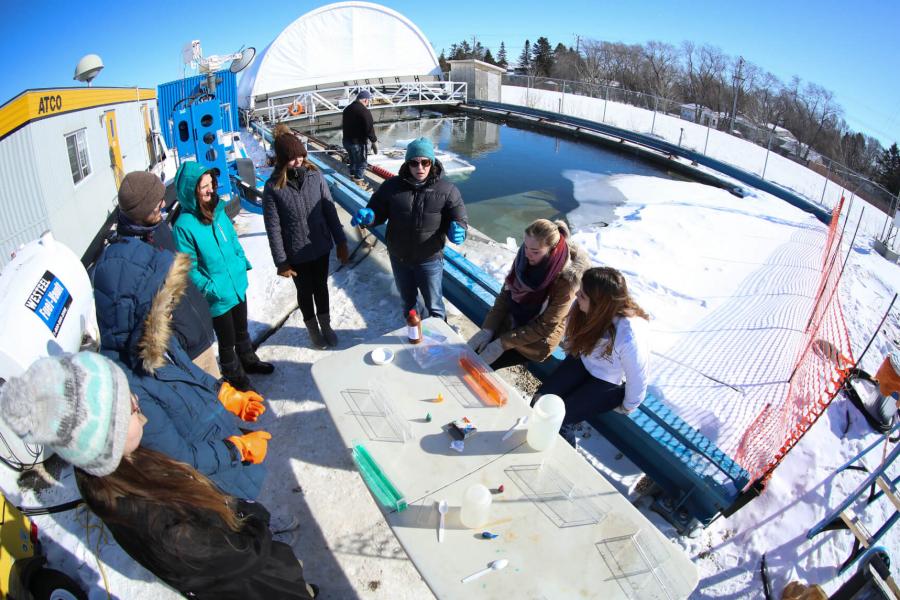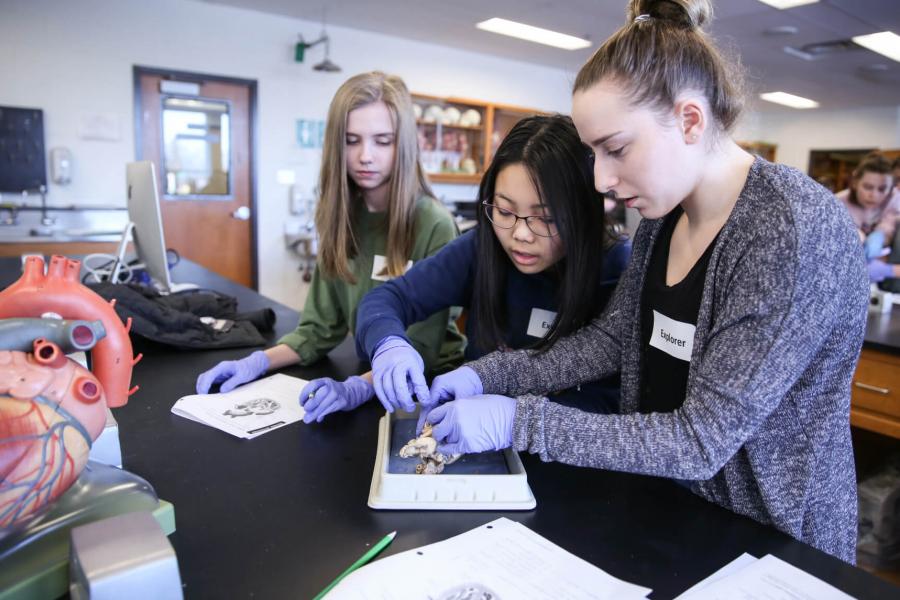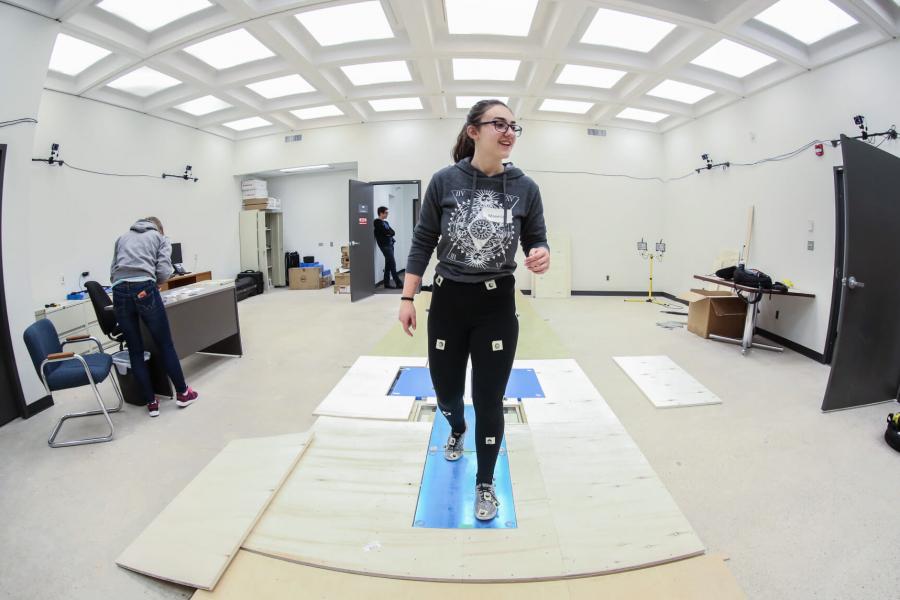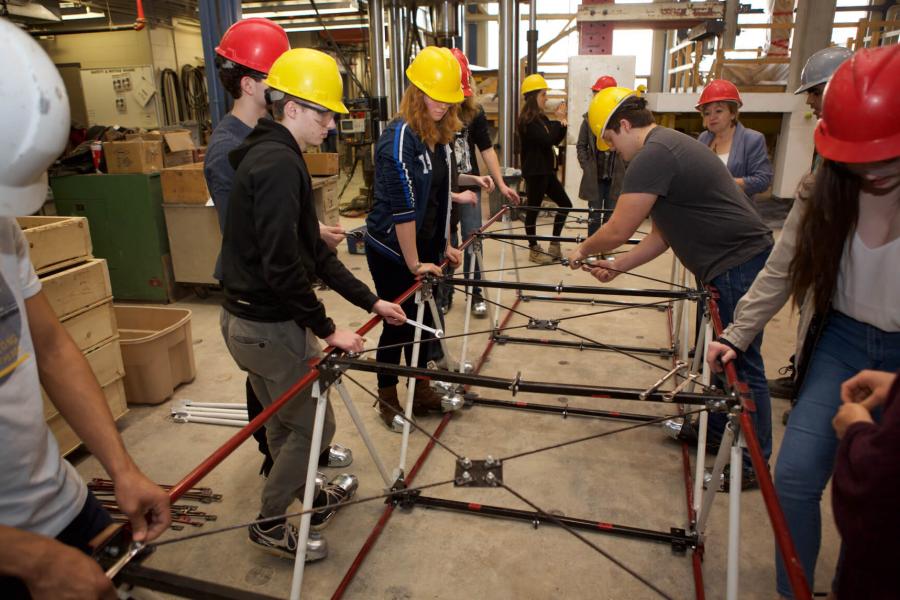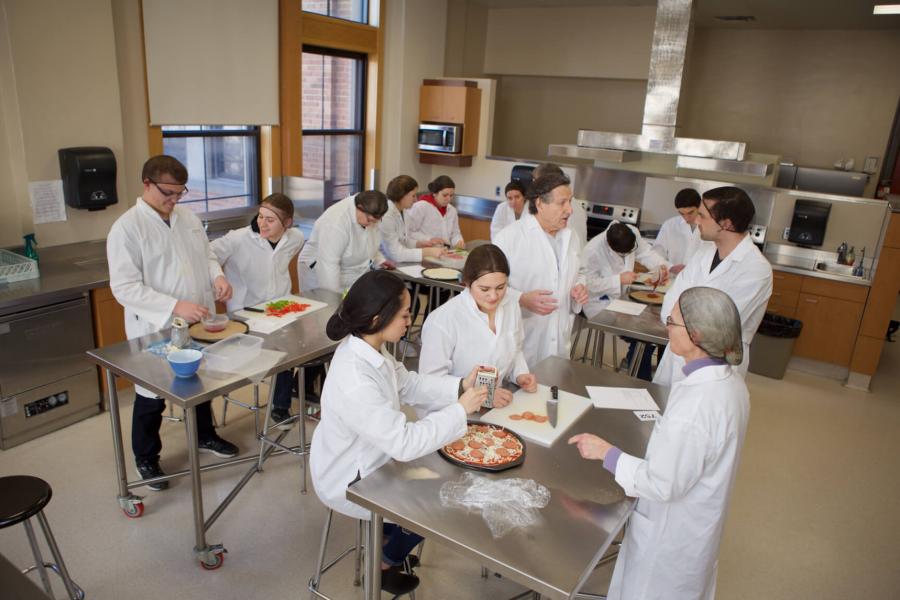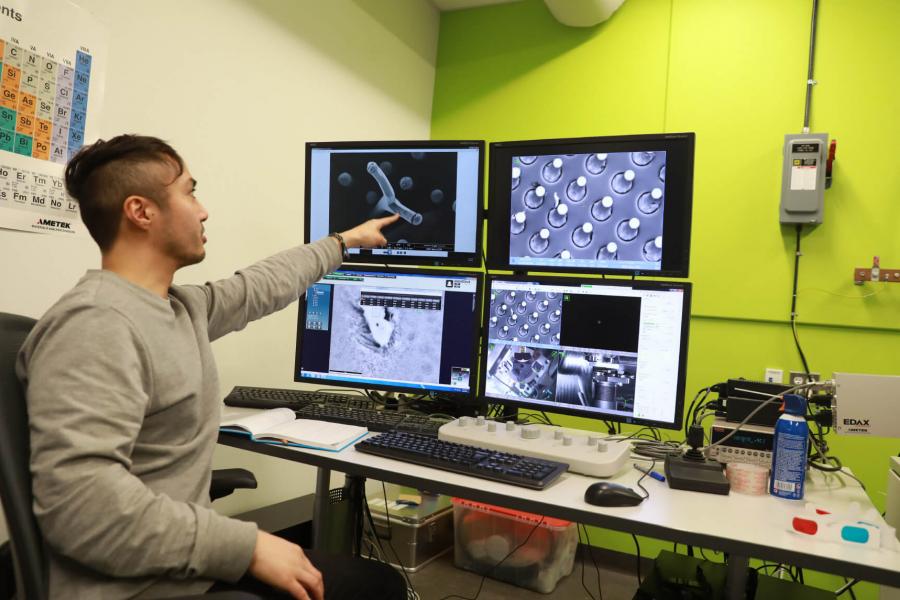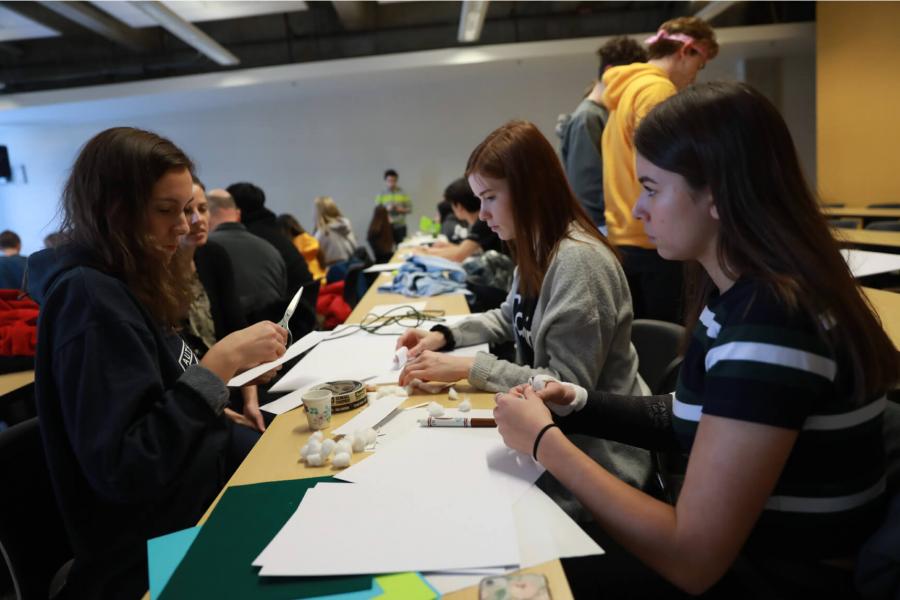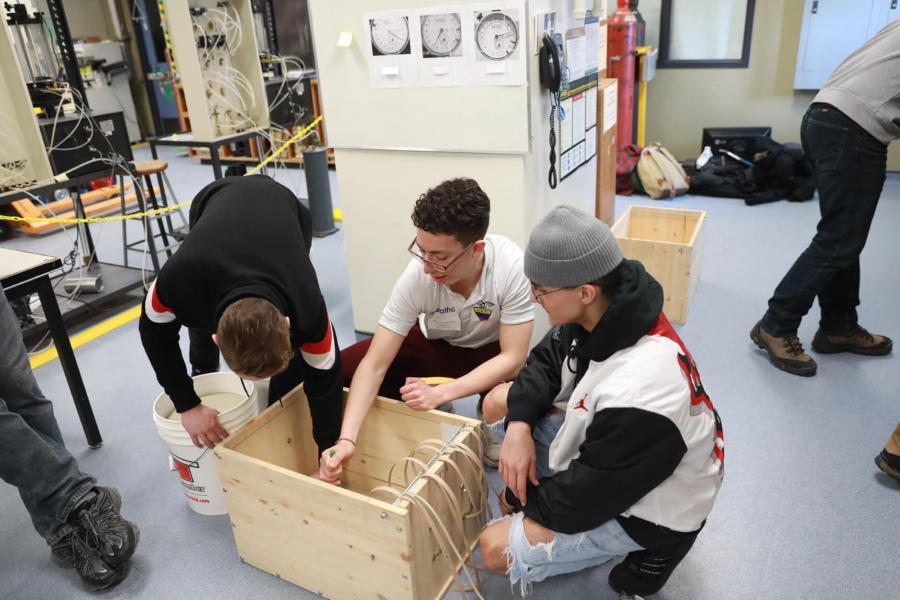 All in all, UM occupies superb facilities with the latest tech gadgets and research equipment, allowing for some of the most fascinating research projects to take place.
Bryce Cadieux
SET Day 2018 Essay Competition Winner
Contact us
Science, Engineering and Technology (SET) Day
Hosted and organized by the Office of the Vice-President (Research and International)
University of Manitoba