Office of Research Services
The Office of Research Services (ORS) provides support to researchers and staff regarding grant information, negotiating and setting up agreements, and research resources including funding databases, pre- and post-award processes, including review of grant applications, as well as research information systems such as MRT and RAS. Also available are links to research forms and information regarding upcoming workshops and past presentations.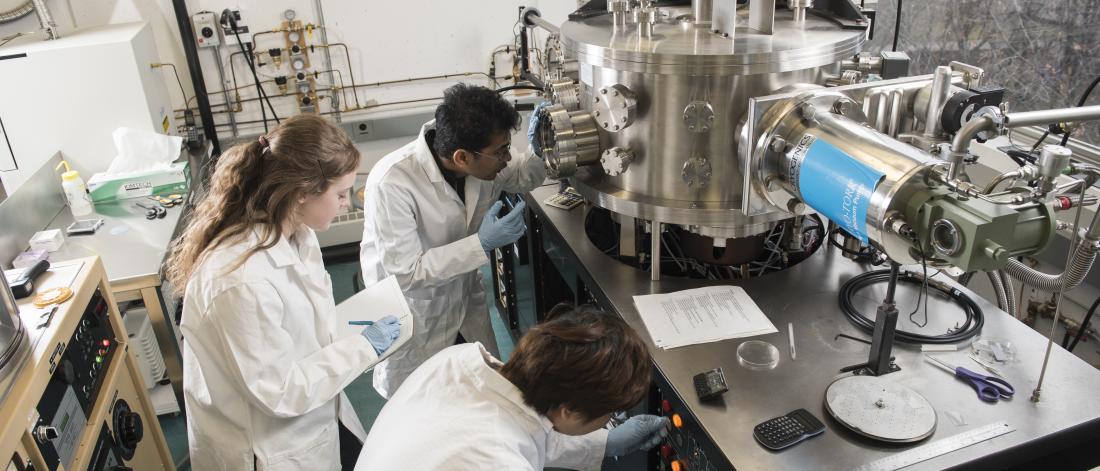 Office of Research Services
Upcoming Major Funding Opportunities and Deadlines (UMFOD)
The ORS maintains a searchable database of upcoming major funding competitions from local, provincial, national, and international sources that is updated weekly.
Funding Application Approval Form (FAAF)
The FAAF is a University of Manitoba form that is required to track necessary compliances and approvals. It is to be completed by the Principal Investigator (or their delegate) and submitted along with most grant and agreement application packages.
Cannabis compliance
The University of Manitoba's Cannabis Research Compliance Program aims to ensure the safe acquisition, production, use, storage, transportation, abandonment, transfer, and/or disposal of cannabis and cannabis material at the Fort Garry and Bannatyne Campuses. This program outlines the administrative and operational oversite for individuals working with cannabis and cannabis materials. More information can be found on the ORS Intranet page and through the informational course available on UMLearn.
Please contact cannabis@umanitoba.ca for more information.
Learn more
All the above information is available on the Office of Research Services intranet page.
If you have a umanitoba.ca email address...
please login to the intranet portal to access the ORS intranet pages.
If you do not have a umanitoba.ca email address...
please reach out to one of the following for assistance:
Contact us
Please note: The Office of Research Services (ORS) is currently working remotely.
Fort Garry campus
110 Admin Building
66 Chancellor's Circle
Winnipeg, MB, R3T 2N2

Bannatyne campus
A208 Chown Building
753 McDermot Avenue
Winnipeg, MB, R3E 0T6