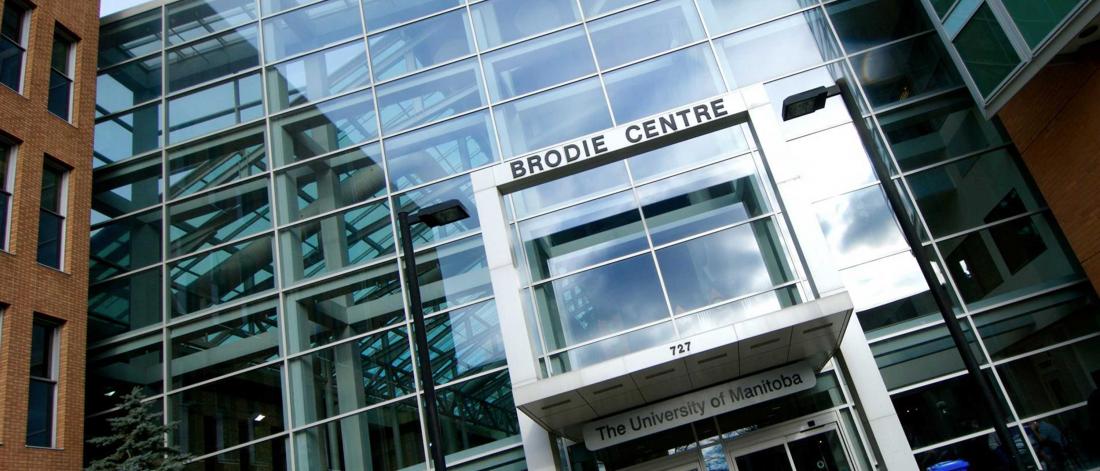 COVID-19 Statement
The health of the RDC staff and researchers is our priority. Currently, the Bannatyne RDC location is open however, we require pre-booking of workstations at this time through the weekly Doodle poll. We also encourage researchers to view UM's updates regarding mask requirements and other additional information on our COVID-19 updates webpage. The Fort Garry Satellite location is closed until further notice. New projects can still be submitted through the Microdata Access Portal. We appreciate everyone's understanding, as we navigate these challenging times.
About the Manitoba Research Data Centre
The Manitoba Research Data Centre (RDC) is a secure Statistics Canada office on the University of Manitoba campus. The Centre provides access for researchers with approved projects to detailed micro data from Statistics Canada's longitudinal surveys and other household surveys.
Access to the Centre is provided to researchers with a project approved through a special application and peer review program. Applications are submitted through the Microdata Access Portal. Refer to Projects and application for further information. Prior to applying for access to data at the RDC, researchers should become familiar with the public use data files, available through the University of Manitoba library. To do this, go to the University of Manitoba libraries webpage or contact Gary Strike, the data librarian at the Dafoe Library.
The Manitoba RDC offers a comprehensive research environment in which to access and analyze the micro data files with a closed local area network consisting of a powerful Microsoft server that supports PC workstations. Each of the workstations has a range of statistical analysis and word processing software available. A staff member is available in the Centre to provide researchers with information on the RDC program, applying for access, the Statistics Canada data and to assist with the disclosure control process for removing analytic results from the centre. The disclosure control process ensures that no confidential information on respondents leaves the centre.
The Manitoba RDC is part of a national network of Research Data Centres. The RDC program is an initiative by Statistics Canada and the Social Sciences and Humanities Research Council of Canada (SSHRC) to help strengthen Canada's social research capacity and to support the policy research community.
Frequently asked questions
How can I learn more about Research Data Centres (RDCs)?
Go to the Statistics Canada web site for the Research Data Centres Program. You will find information about how to write a proposal, the approvals process, the kinds of data available and examples of projects that have been conducted at the RDCs across the country.
I think I want to use the National Population Health Survey or the Canadian Community Health Survey, but how can I find out more about the data?
The Statistics Canada website has brief introductions to the various data sources available through the RDCs. For those surveys, such as the earlier cycles of the NPHS, that have public use microdata files, there is no substitute for getting a copy of the public use files, and exploring them. We have access to public use data through the Data Liberation Initiative.
Gary Strike is the data librarian at the University of Manitoba's Dafoe Library (Fort Garry campus) who can facilitate access. You can find out more about public use data on the Libraries webpage, or email Gary Strike to find out how to arrange to get your own copy to take home and work with.
I've explored the public use data and I think I have a project that the data will support. What do I do now?
The Research Analyst can talk to you about whether your project is appropriate for the RDC, and help you write a proposal to gain approval. The Analyst's telephone number is 204-789-3293 and email address is manitoba.rdc@umanitoba.ca.
Here are some guidelines to help you decide between RDC and DLI data.Access to each depends on the research subject and methodology used:
 

Data Liberation Initiative (DLI)

Research Data Centres (RDCs)

Eligability

Postsecondary academic staff and students

Researcher with accepted proposal

Conditions

Restricted to teaching and research purposes

SSHRC peer review and deemed Statistics Canada employee status

Data

Standard data products such as:

public-use microdata files from the Canadian Community Health Survey, the General Social Survey and the Household Internet Survey databases such as the Social Policy Simulation Database and Model and the Inter-Corporate Ownership
census standard products
aggregated data on subjects such as justice and education
geography products

 
What do you mean "whether my project is appropriate"?
If you can complete your project using public use (DLI) data, then the project will not be approved. Any study that requires a longitudinal methodology, where the same people are followed in more than one time period, requires RDC access. The public use files often suppress particular variables that your project may require, such as geographic variables.
Will the Research Analyst be able to help me with my methodology?
The Analyst will be able to tell you about the data, but is not a statistical consultant. RDC Analysts can talk to you about what methods might be appropriate for the data you want to use, but specific questions about statistical modeling or software packages should be referred to your statistical consulting unit.
What software packages are available?
We currently have SAS, SPSS, STATA, SUDDAN, Lisrel, HLM, StatTransfer and WesVar available for use, along with Microsoft Office. If you require different or additional software, we will decide on a case-by-case basis whether the RDC will purchase a license for the software and install it permanently, or whether you will be asked to provide your own (licensed) software.
We expect to make available packages that are likely to be used by many people, but we will add these packages as projects are approved.
Contact us
Manitoba Research Data Centre
Room 390 Brodie Centre
727 McDermot Avenue
University of Manitoba (Bannatyne Campus)
Winnipeg, MB R3E 3P5 Canada