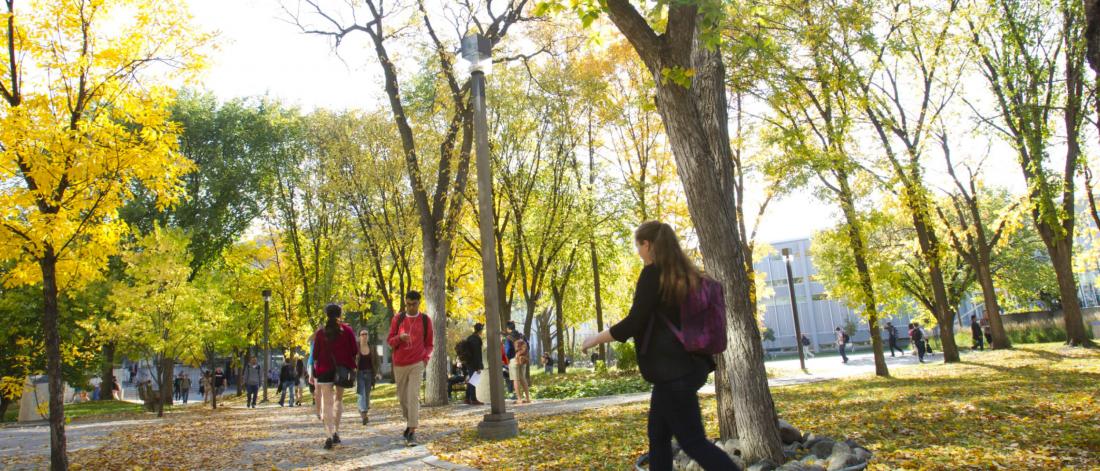 Study with us
Areas of study
Our department offers specialized training in:
Criminology and social justice
Culture and social relations
Population health and wellness
Power, privilege and resistance
Global sociology
Social policy and social change
Research affiliations
Members of our department have affiliations with other research institutes, centres, facilities and groups such as:
Centre for Human Rights Research
Centre on Aging
Centre for Social Science Research and Policy
Immigration Research West
Institute for the Humanities
Manitoba Centre for Health Policy
Manitoba Research Alliance
National Centre for Truth and Reconciliation
Qualitative Research Group
RESOLVE (Prairie Research Network on Family Violence)
Statistics Canada Research Data Centre at UM
Discover our financial supports
Several scholarships, fellowships and awards are available for graduate students in sociology and criminology.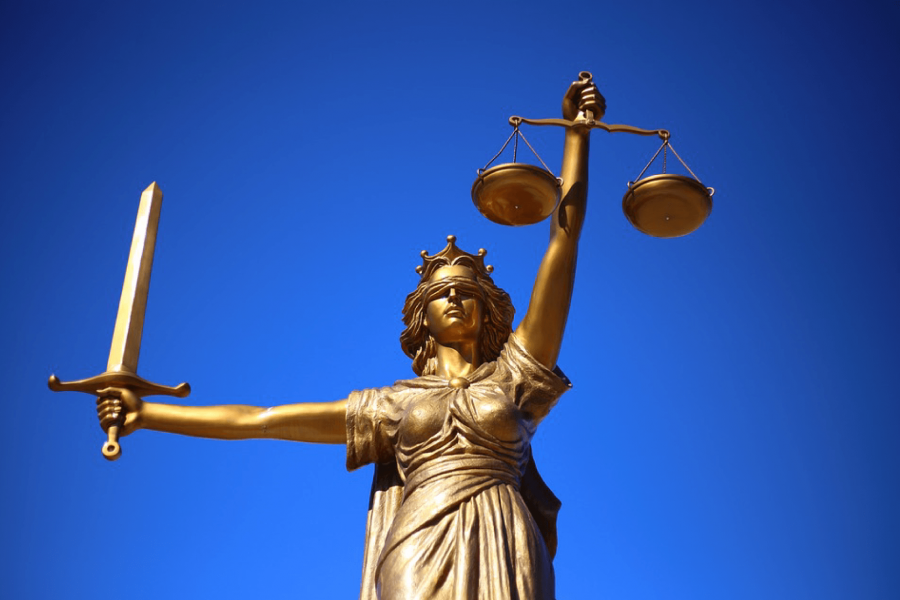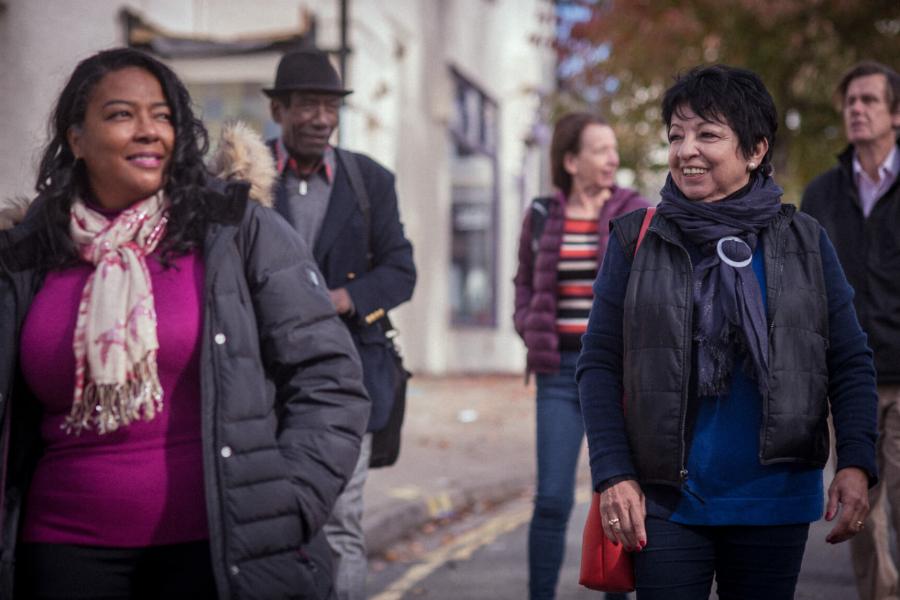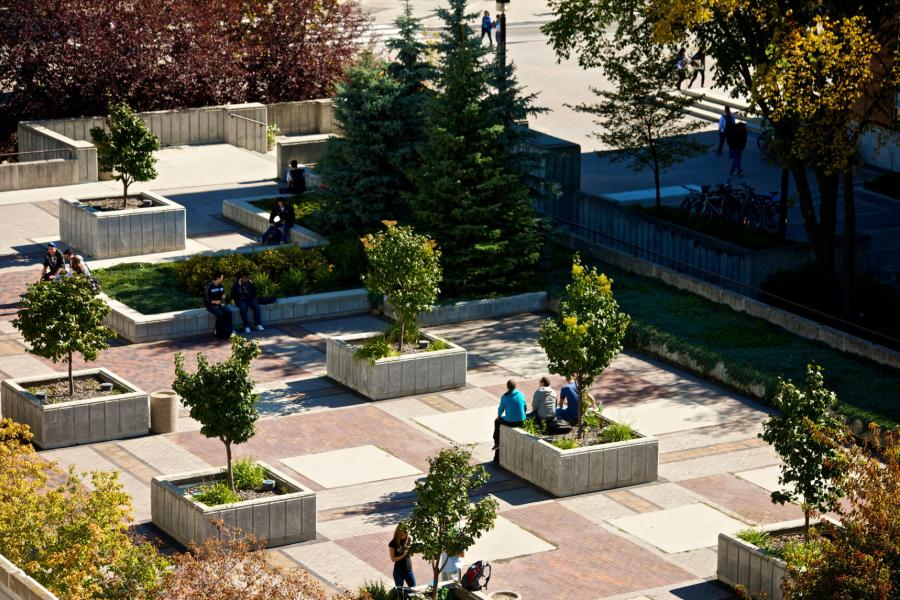 Program details
The Department of Sociology and Criminology offers a program of study leading to a Master of Arts degree in Sociology, and a pre-master's option.
Master of Arts in Sociology
Expected duration: 2 years
The MA program consists of a combination of coursework and a thesis component.
Tuition and fees: One year's tuition, then continuing fees in subsequent years (refer to Graduate tuition and fees)
In addition to the minimum course requirements of the Faculty of Graduate Studies, found in the Graduate Studies Regulations Section, students must complete:
18 credit hours of coursework, including:

At least 12 credit hours of sociology courses at the 7000 level
3 credit hours in research methods
3 credit hours in theory
Preparation and successful defense of the thesis
Areas of specialization include criminology and social justice, culture and social relations, population health and wellness, power, privilege, and resistance, global sociology, and social policy and practice.
Sample course offerings
SOC 7110: Seminar in Sociology of Religion (3 credit hours)
SOC 7240: Seminar in Selected Topics in Research and Methods (3 credit hours)
SOC 7280: Seminar in Theoretical Criminology (3 credit hours)
SOC 7300: Seminar in the Sociology of Law and Social Control (3 credit hours)
SOC 7320: Seminar in Political Sociology (3 credit hours)
SOC 7340: Seminar in the Sociology of the Family (3 credit hours)
SOC 7370: Issues in Health Care Seminar (3 credit hours)
SOC 7400: Advanced Quantitative Research Methods (3 credit hours)
SOC 7470: Evaluating Social Programs (3 credit hours)
SOC 7480: Social Inequality (3 credit hours)
For full course descriptions, please visit the Academic Calendar.
More about areas of specialization
Criminology and Social Justice
Criminology is the study of the nature and causes of and responses to crime in society. The concern for social justice broadens the investigation to ask whether our institutions—including law and the criminal justice system—are organized and implemented in ways that realize human rights and equality for all members of society.
Culture and Social Relations
Culture and social relations is concerned with the ways in which social identities and relations are shaped, reproduced, and reconfigured through various socio-cultural processes and institutions.  The individual in society is a subject of research for faculty specializing in the areas of symbolic interactionism, socialization and social psychology. Faculty in this cluster also extend the socio-cultural approach to the study of class, gender, and ethnic relations, as well as to aspects of the media, consumer culture and other institutions.
Population Health and Wellness
According to the World Health Organization, health is "a state of complete physical, mental and social well-being and not merely the absence of disease or infirmity."  The teaching and research activities within this area are informed by the 12 social determinants of health, as defined by Health Canada. The emphasis is on the social determinants of health, including both structural and behavioural factors.
Power, Privilege, and Resistance
This area examines the dynamics of power and the relations of ruling. It is particularly attentive to the way that class, sex/gender, race/ethnicity, sexuality and other forms of social differentiation are created and organized and how these operate to produce power and resistance.  Faculty who specialize in this area seek to understand how power is expressed through movements, institutions and structures.
Global Sociology
The global sociology area is distinguished by the scale of its analysis, rather than by its specific substantive content. Researchers in this cluster examine relations, structures, institutions, and flows that transcend the usual unit of social-scientific research, the nation state. The cluster emphasizes the movement of people, ideas, culture, capital, and commodities as they form webs of connection, difference and inequality across the globe.
Social Policy and Practice
The state and its various policy domains are the focus of the social policy and practice area. Research and teaching in this area emphasize that the state and its policies are products and sites of struggle. Faculty members undertake analysis of social and public policy and corresponding practice.
Pre-master's option
Expected duration: 1 year
Tuition and fees: Varies (refer to the pre-master's section in Graduate tuition and fees)
The pre-master's program consists of 24 credit hours of Sociology courses:
SOC 4450: Honours Seminar (6 credit hours)
SOC 4460: Advanced Sociological Theory (3 credit hours)
SOC 4560: Advanced Sociological Theory (3 credit hours)
SOC 4570: Quantitative Social Analysis (3 credit hours)
SOC 4580: Social Research Methods (3 credit hours)
6 credit hours of Sociology courses above the 100 level
For students with academic backgrounds that do not meet the requirements for a given program in a department, the department may recommend the student be admitted to a pre-master's program. The pre-master's program is intended to bring the student's standing to approximately the level of an Honours graduate in the major department, and to provide any necessary prerequisites for courses. 
Admission requirements
The following are minimum requirements to be considered for entry into the program. Meeting these requirements does not guarantee acceptance into the program.
Admission decisions are based on the qualifications of the applicant as well as the ability of the Department of Sociology and Criminology and the University of Manitoba to serve the applicant's intended program of study and area of specialization.
In addition to the admission requirements described here, all applicants must meet the minimum admission and English language proficiency requirements of the Faculty of Graduate Studies.
To be considered for admission to the MA in Sociology program, an applicant would be expected to have either of:
A Pre-Master's year of stipulated courses following a 3-year B.A. or 4-year Advanced B.A. in Sociology (or equivalent)
A 4-year Honours degree (or equivalent) in Sociology or a closely related cognate field that includes substantial sociological content and a strong foundation in sociological research methods and theory

A minimum GPA of 3.25 in a substantial number of courses in Sociology
Sociology uses the FGS English Language Test requirements, with the following exceptions:
IELTS: The minimum score must be 6.5 in each of the test bands
TOEFL: Minimum thresholds must be 600 on the paper test and 100 overall on the internet-based test (with a minimum speaking/writing of 22).
Contact us
Admission and application inquiries
Faculty of Graduate Studies
Room 500 UMSU University Centre
65 Chancellors Circle
University of Manitoba (Fort Garry campus)
Winnipeg, MB R3T 2N2 Canada
graduate.admissions@umanitoba.ca
Phone: 204-474-9377
Monday to Friday
8:30 a.m. to 4:30 p.m.
Program inquiries
Department of Sociology and Criminology, Faculty of Arts
318 Isbister Building
183 Dafoe Road
University of Manitoba (Fort Garry campus)
Winnipeg, MB R3T 2N2 Canada
sociology@umanitoba.ca
Phone: 204-474-9260
Fax: 204-261-1216