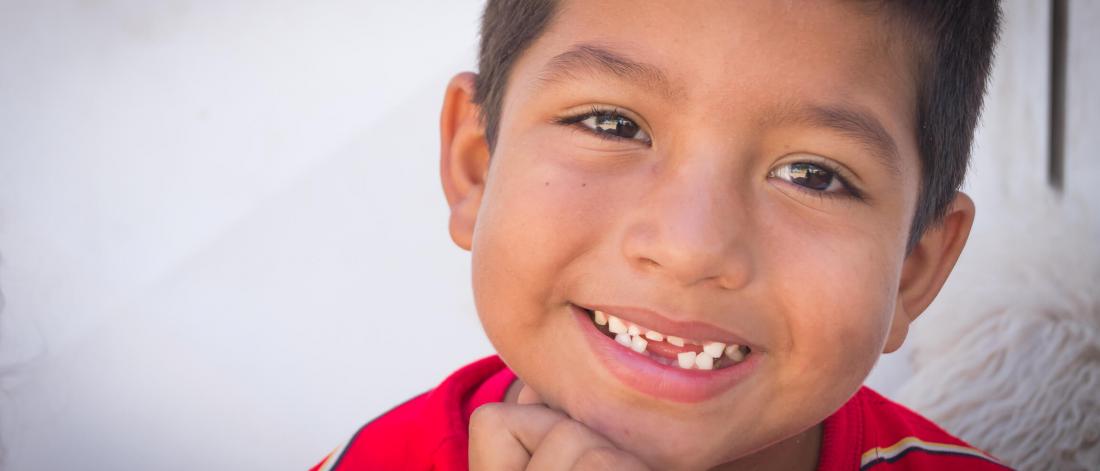 Study with us
Prepare yourself to work in the artistic and scientific field of dentistry at one of the most highly respected dental schools in North America.
Our clinical program strengths lie in the wide range of diversity in instructor philosophies of treatment and the opportunity to learn several techniques such as:
Management of the pediatric dental patient
Pharmacological management techniques
Treatment of medically compromised patients and patients with special health care needs
Emergency pediatric dental care
Craniofacial growth and development
Preventive and community pediatric dentistry
Providing care in disadvantaged and underserved communities
Our research
Considered one of the top research-producing dental schools in Canada, the Dr. Gerald Niznick College of Dentistry makes significant contributions to understanding health and disease, as well as best practices worldwide.
The Department of Preventive Dental Science research focuses on:
Orthodontic biomaterials
Adhesivity
Anticariogenicity
Allergenicity
Fluoride release
Epidemiology of malocclusion
Public health orthodontics
Preventive and interceptive orthodontics
Clinical research in temporomandibular joint dysfunction
The biology of tooth movement
Clinical experience
Small class sizes and opportunities to treat pediatric dental patients in the hospital setting and local community outreach clinics ensure you will be exposed to industry-leading work in dentistry. You will also participate in placement and research in rural and remote areas.
Discover our financial supports
Numerous funding opportunities are available to dentistry graduate students, and to Faculty of Graduate Studies students, to support academic and research goals.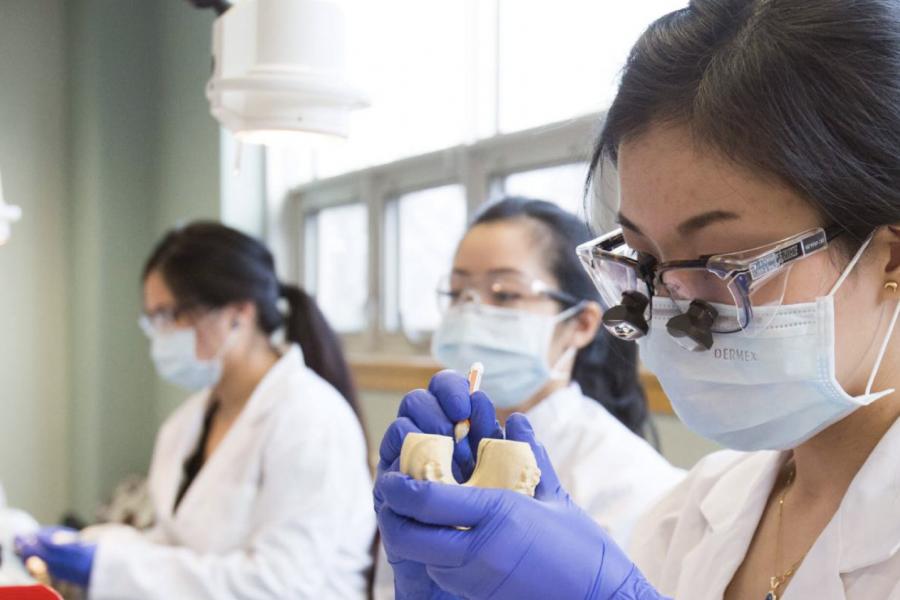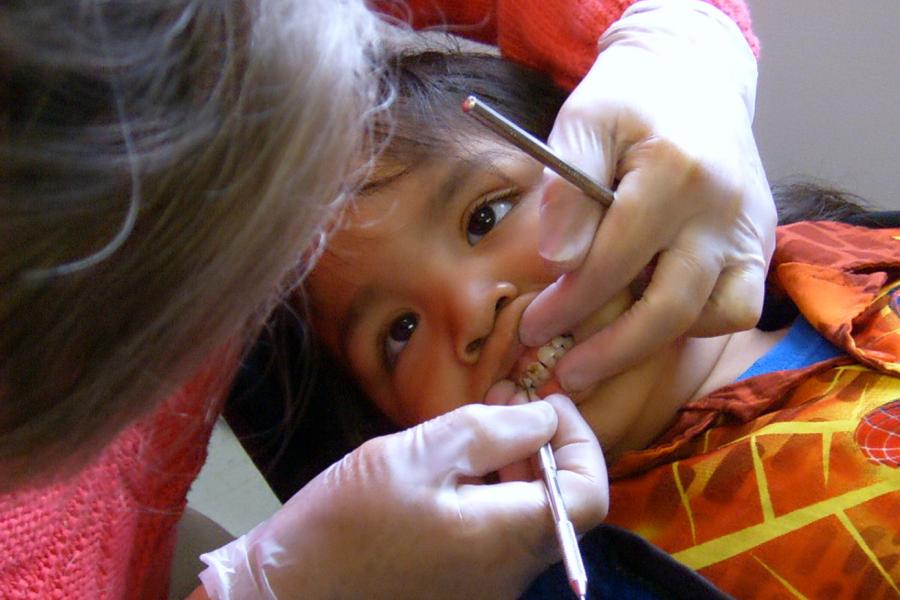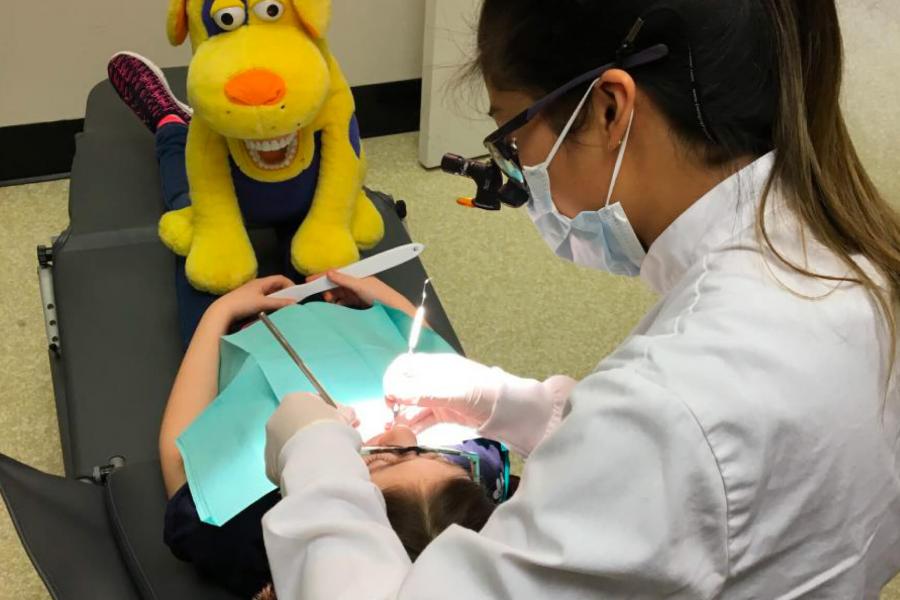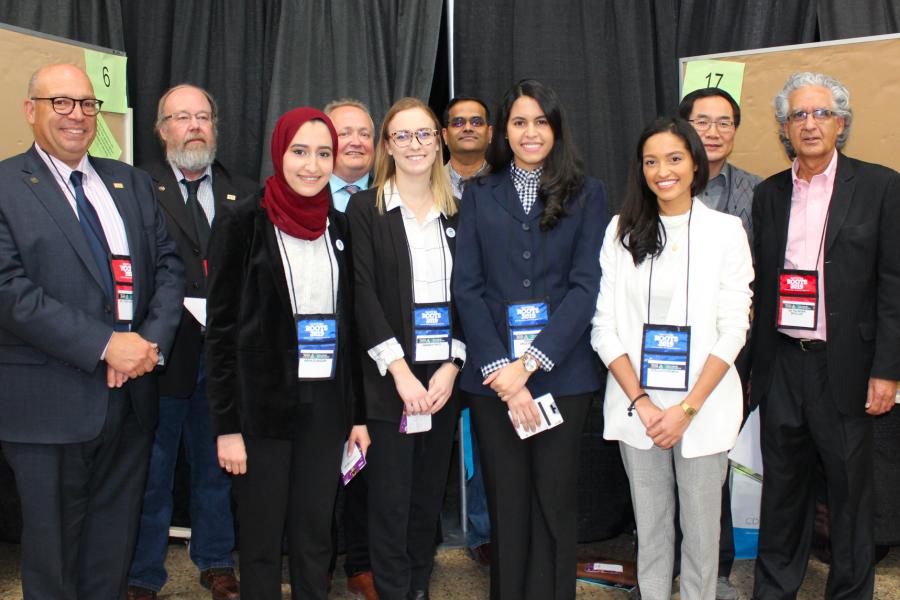 Program details
The Department of Preventive Dental Science offers graduate instruction and research leading to a Master of Dentistry degree in Pediatric Dentistry.
Expected duration: 3 years
Tuition and fees: Students pay the yearly program fee for every year they are registered (refer to Graduate tuition and fees).
The MDent in Pediatric Dentistry program requires the completion of 64 credit hours of coursework, a comprehensive oral clinical exam, a thesis requirement and additional graduate resident responsibilities.
The program is fully accredited by the Commission on Dental Accreditation of Canada (CDAC) and is also recognized by the American Dental Association.  Completion of the program provides eligibility to the examinations of the  take the examinations of the Royal College of Dentists of Canada (RCDC), National Dental Specialty Exams (NDSE) and the American Board of Pediatric Dentistry (ABPD).
Graduate resident responsibilities
Preparation of a Master's Thesis.
Oral defence of your research project.
Presentation of your research at an international forum.
Submission of an article for publication based on your research.
Limited teaching in the undergraduate orthodontic clinic.
Participation in outreach to underserved communities.
Sample course offerings
PDSD 7101: Preventive Programs in Pediatric Dentistry (3 credit hours)
PDSD 7102: Hospital Pediatric Dentistry I (6 credit hours)
PDSD 7104: Management and Restorative Treatment of Pediatric Patients I (6 credit hours)
PDSD: 7107 Special Needs and Emergency Care in Pediatric
Patients (3 credit hours)
PDSD 7110: Pharmacology and Toxicology in Pediatric Dentistry (3 credit hours)
ANAT 7060: Advanced Human Macroscopic (Gross) Anatomy (6 credit hours)
CHSC 6810: Biostatistics for Clinicians (3 credit hours)
DDSS 7030: Advanced Oral Radiology (1 credit hour)
NATV 1200: Indigenous Peoples of Canada (6 credit hours)
NATV 3240: Indigenous Medicine and Health (3 credit hours)
For full course descriptions, please visit the Academic Calendar.
Admission requirements
The following are minimum requirements to be considered for entry into the MDent in Pediatric Dentistry program. Meeting these requirements does not guarantee acceptance into the program.
How to apply
Applications for the MDent in Pediatric Dentistry has one application deadline per year and are accepted for July entry only. Applications must be completed online and include several parts:
$100 application fee (non-refundable)
Official academic transcripts are required from all recognized post-secondary institutions, regardless of whether a degree has been awarded (scan and upload your transcripts directly through the online application; transcripts sent directly from the institution are not required until you have been admitted).
Current CV
Three letters of recommendation (must be requested from within the application)
A biographical sketch of one or two pages discussing educational and career objectives, personal experiences and other factors that have had or will have an impact on these objectives
Proof of English language proficiency, if required
Applicants selected for interview must demonstrate a sincere and genuine interest in practice careers emphasizing prevention and wellness in rural and underserved areas.
Pediatric Dentistry only accepts Canadian Citizens or Permanent Residents of Canada.
Application deadline
Applications are reviewed on a committee basis. Please contact the department for admission committee review timelines.
Applications open up to 18 months prior to start term.
Canadian and Permanent Resident applicants

| Term | Annual application deadline |
| --- | --- |
| Summer (July) | June 1 (year prior to term start) |
Applicants must submit their online application with supporting documentation and application fee by the deadline date indicated.
Contact us
Admission and application inquiries
Faculty of Graduate Studies
Room 500 UMSU University Centre
65 Chancellors Circle
University of Manitoba (Fort Garry campus)
Winnipeg, MB R3T 2N2 Canada
graduate.admissions@umanitoba.ca
Phone: 204-474-9377
Monday to Friday
8:30 a.m. to 4:30 p.m.
Program inquiries
Dr. Gerald Niznick College of Dentistry
Dean's Office, Graduate Programs
Room D113 Dentistry Building
780 Bannatyne Avenue
University of Manitoba (Bannatyne Campus)
Winnipeg, MB   R3E 0W2

pediatric@umanitoba.ca
Phone: 204-789-3401 
Fax: 204-789-3991