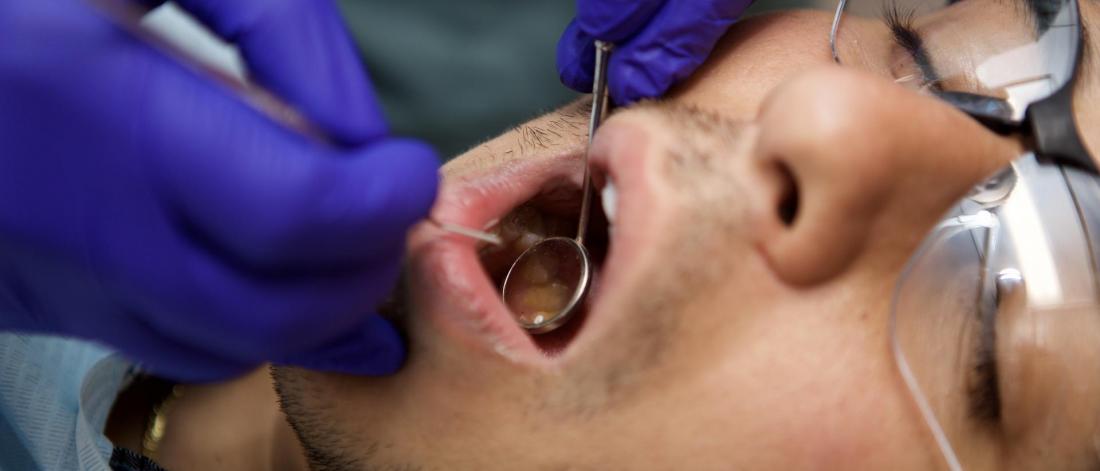 Study with us
Prepare yourself to work in the artistic and scientific field of dentistry at one of the most highly respected dental schools in North America.
Our program offers students a well versed clinical and didactic experience that prepares them for the study and practice of oral and maxillofacial surgery in an academic or private practice setting.
Our research
Considered one of the top research-producing dental schools in Canada, the Dr. Gerald Niznick College of Dentistry makes significant contributions to understanding health and disease, as well as best practices worldwide.
The Division of Oral and Maxillofacial Surgery research focuses on:
Dento-facial deformity
Temporomandibular disorders
Tissue regeneration and healing enhancement
Surgical pathology
Dental implants
Cleft lip and palate
Therapeutics
Maxillofacial trauma
Clinical experience
Our clinical program provides comprehensive training in all the major areas generally included within the scope of practice of an oral and maxillofacial surgery.
You will have the opportunity to undertake clinical, laboratory and epidemiological research and engage in research and training activities within the division.
Discover our financial supports
Numerous funding opportunities are available to dentistry graduate students, and to Faculty of Graduate Studies students, to support academic and research goals.
Our residents receive a stipend including benefits in accordance with the current collective agreement.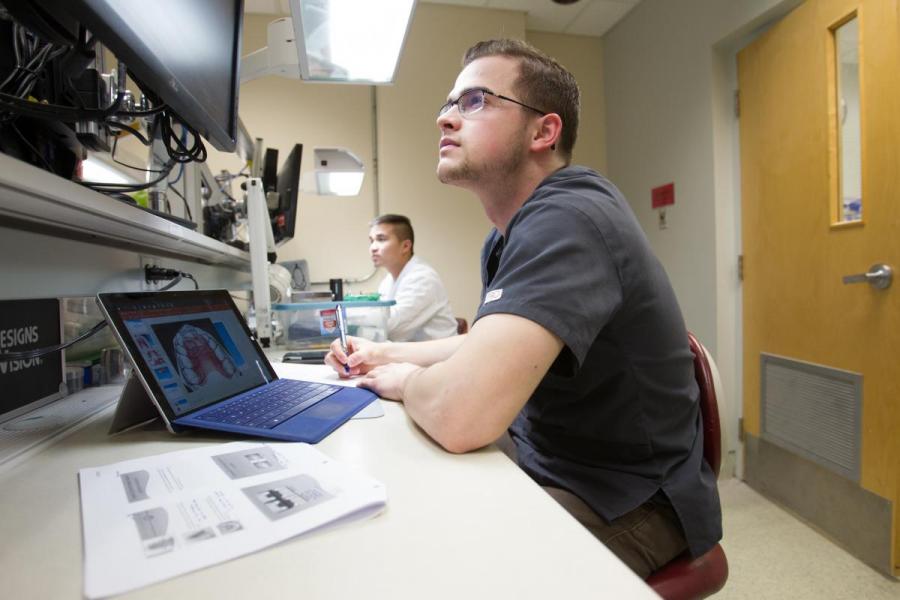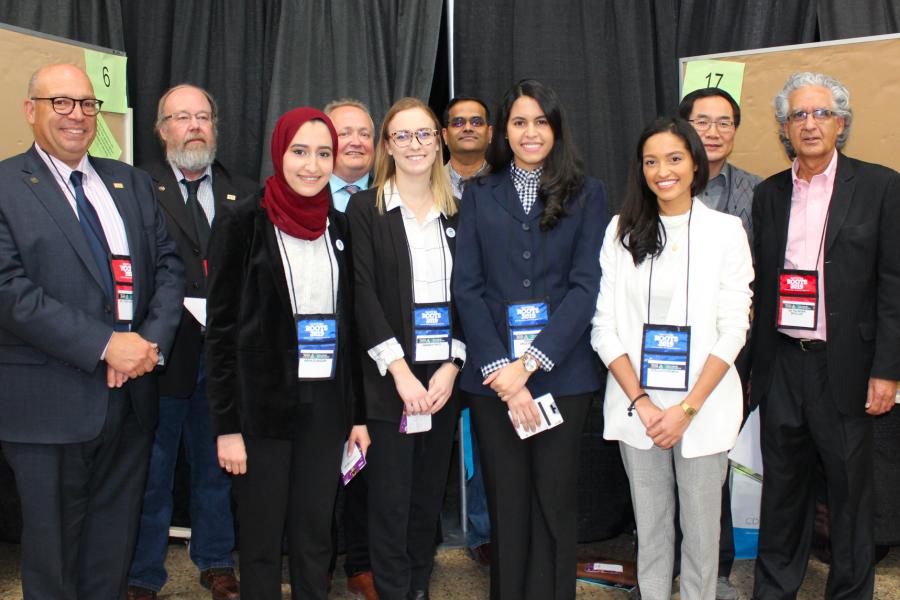 Program details
The Department of Dental Diagnostic and Surgical Sciences offers graduate instruction and research leading to a Master of Dentistry degree in Oral and Maxillofacial Surgery. The program includes a four-year hospital residency, after which a postgraduate training certificate is awarded.
Expected duration: 4 years
Tuition and fees:
Students pay the yearly program fee for every year they are registered (refer to Graduate tuition and fees).
The MDent in Oral and Maxillofacial Surgery program requires the completion of 48 credit hours of coursework, all clinical off service rotations and assignments as set out in the hospital residency training and an essay/research project.
The program is fully accredited by the Commission on Dental Accreditation of Canada (CDAC) and is also recognized by the American Dental Association. Completion of the program provides eligibility to the examinations of the take the examinations of the Royal College of Dentists of Canada (RCDC), National Dental Specialty Exams (NDSE) and the American Board of Oral and Maxillofacial Surgery (ABOMS).
Clinical requirements
The program provides progressive training in oral and maxillofacial surgery including clinical rotations in the Health Sciences Centre in the departments of:
Anesthesia
Otolaryngology
Internal medicine
Surgical oncology
Head and neck surgery
Critical intensive care
Emergency room medicine
Plastic surgery
Essay/research project
Residents are required to write an essay or carry out a research project in a specified area selected in consultation with the department and publish in the field of oral and maxillofacial surgery. This to be completed and presented in the fourth year. Additional courses may be assigned in support of the project.
Sample course offerings
DDSS 7230: Advanced Oral Pathology (6 credit hours)
DDSS 7240: Advanced Oral and Maxillofacial Surgery Seminar 1 (3 credit hours)
DDSS 7250: Clinical Advanced Oral and Maxillofacial Surgery 1 (6 credit hours)
ANAT 7060: Advanced Human Macroscopic (Gross) Anatomy (6 credit hours)
CHSC 6810: Biostatistics for Clinicians (3 credit hours)
ORLB 7090: Pharmacology (3 credit hours)
DDSS 7290: Clinical Advanced Oral and Maxillofacial Surgery 4 (6 credit hours)
For full course descriptions, please visit the Academic Calendar.
Admission requirements
The following are minimum requirements to be considered for entry into the MDent in Oral and Maxillofacial Surgery program. Meeting these requirements does not guarantee acceptance into the program.
To be considered for admission to the MDent in Oral and Maxillofacial Surgery, you must: 
Be a Canadian citizen or permanent resident of Canada
Possess a dental qualification which makes you eligible for licensure in a province of Canada
Hold a National Dental Examining Board of Canada Certificate
Comply with provincial requirements for licensing of dental interns and residents
Preference will be given to applicants who have completed a one-year hospital residency program.
In addition to the admission requirements described here, all applicants must meet the minimum admission and English language proficiency requirements of the Faculty of Graduate Studies.
How to apply
The MDent in Oral and Maxillofacial Surgery has one application deadline per year and applicants are accepted for July entry only. Applications must be completed online and include several parts:
$100 application fee (non-refundable)
Unofficial copies of transcripts
Current CV
Dean's letter (completed within the online application)
Two letters of recommendation, one from your current or recent position (must be requested from within the application, and one must be from oral and maxillofacial surgery)
Statement of intent
Proof of English language proficiency, if required
Contact us
Admission and application inquiries
Faculty of Graduate Studies
Room 500 UMSU University Centre
65 Chancellors Circle
University of Manitoba (Fort Garry campus)
Winnipeg, MB R3T 2N2 Canada
graduate.admissions@umanitoba.ca
Phone: 204-474-9377
Monday to Friday
8:30 a.m. to 4:30 p.m.
Program inquiries
Dr. Gerald Niznick College of Dentistry
Dean's Office, Graduate Programs
Room D113 Dentistry Building
780 Bannatyne Avenue
University of Manitoba (Bannatyne Campus)
Winnipeg, MB R3E 0W2
oral.surgery@umanitoba.ca
Phone: 204-272-3062
Fax: 204-272-3077