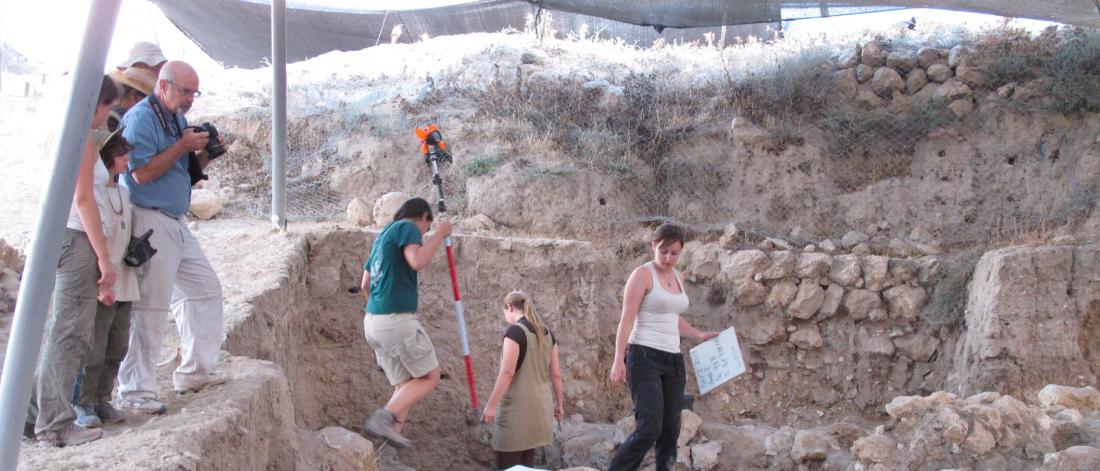 Pursue local and global research
Get involved with the work that our researchers and students conduct in anthropology labs in Manitoba, across Canada and around the world.
Discover our laboratories and facilities
UM labs enable advanced study and research. Some of our laboratories include:
Large zooarchaeological comparative collection
A large archaeological collection encompassing faunal, lithic and ceramic materials from around the world
A botanical reference collection and pollen and phytolith extraction facilities
Facilities for thin sectioning and microscopy, including 3D Laser confocal microscopy, polarized light microscopy and scanning electron microscopy
3D virtual imaging and printing capacities, including structured light scanning, LiDAR photogrammetry and stereolithography printing
Facilities for visual and media analysis
Explore a wide variety of subjects
Anthropology at UM offers a wide variety of areas to explore, including culture and political economy, bioarchaeology, migration, environmental archaeology, dental anthropology, zooarchaeology, virtual imaging and microscopy, and the intersections between sex, gender, and health, among several others. We foster close collaboration across subdisciplines.
Find your career path
Anthropology graduates from UM have been highly successful in a variety of fields.
They have taken up positions in:
Universities and colleges as professors or specialists
The Foreign Service
Health-related institutions
Museums
Education
Private sector
Government heritage positions
The International Development Research Centre
Counselling for Indigenous municipal boards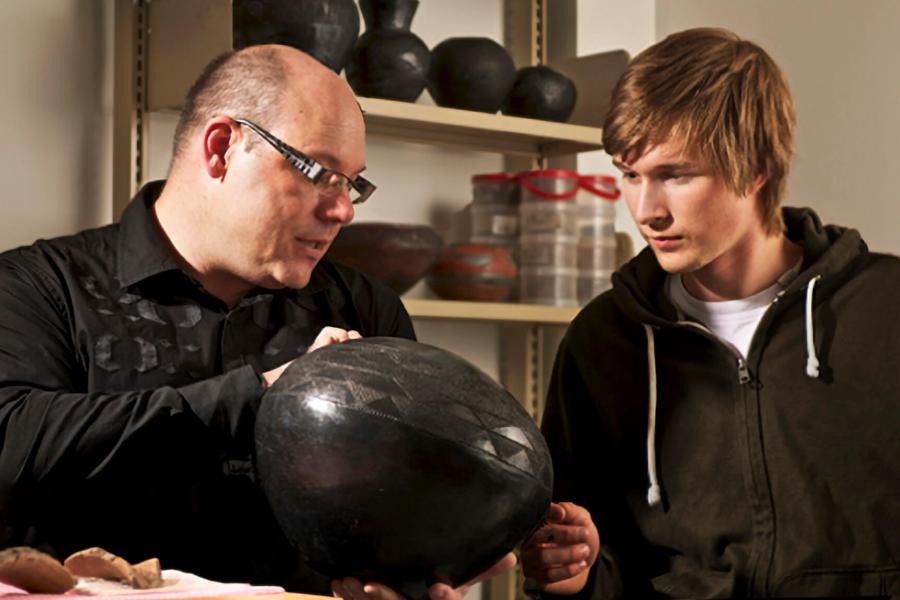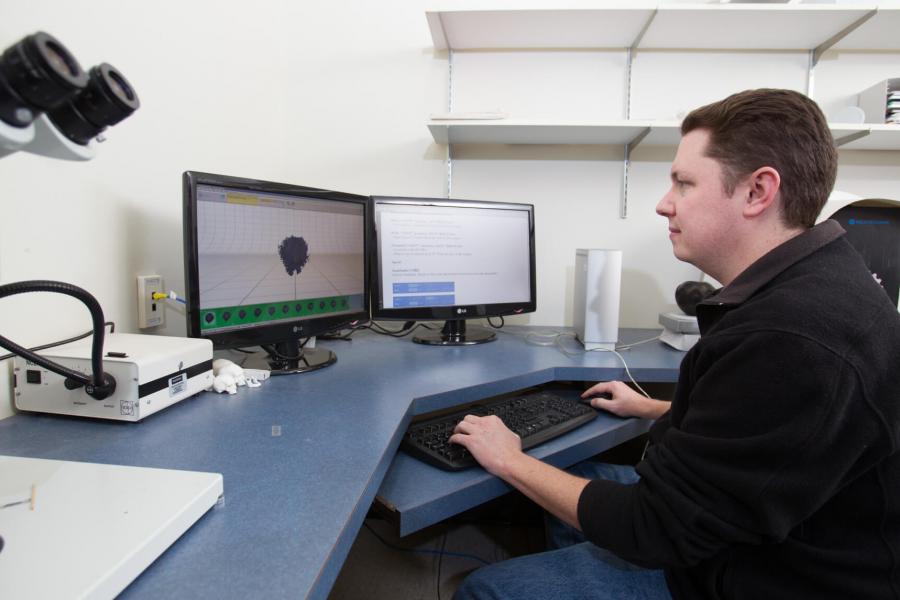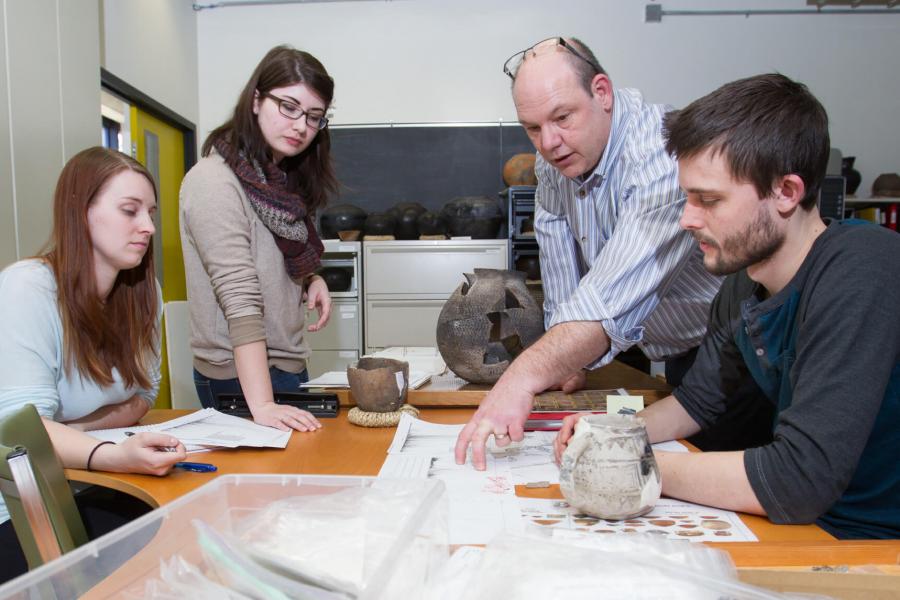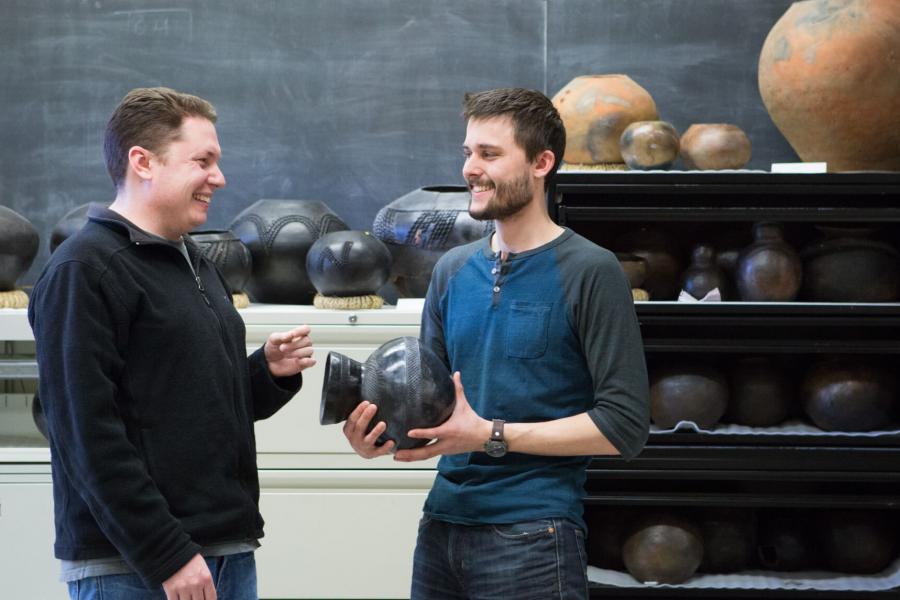 Learn with leading experts in the field
The experience of the UM anthropology faculty covers much of the world, from the far North to the tropics, and around the globe from the Americas to Asia.
This research serves to increase an understanding of:
Gender relations and biocultural interplays between sex, gender, health and wellbeing
The political economy and culture of globalization
The universal concern (across time and space) for food, shelter and livelihood
Human evolution and ecological adaptations
Human responses to disease and biocultural adaptations through time
Cultural groups and their varied responses to health and illness
Patterns of growth, stress and health across the life course
Industrialization and migration for work
Visit our faculty page for more information on the diversity of our research interests.
Program details
Anthropology offers a graduate program PhD in sociocultural anthropology, biological anthropology and archaeology.
Expected duration: 4 years
Tuition and fees: Two years tuition, then continuing fees in subsequent years (refer to Graduate tuition and fees).
In addition to the minimum course requirements of the Faculty of Graduate Studies found in the Graduate Studies Regulations Section, students must complete:
9 credit hours of coursework at the 7000 level, including at least 6 credit hours of anthropology courses
A mandatory pass/fail ANTH 7000 Professional Development in Anthropology Course
To complete the PhD program, students need to:
Pass a candidacy exam
Defend a thesis proposal
Submit an acceptable thesis
Pass a thesis oral examination
PhD students are required to pursue training in a language other than English if it is deemed of necessity or benefit to the student's program of study. Determination of language training is made during the first year of the student's program.
Sample graduate-level courses
ANTH 7050 - Seminar in the Anthropology of Religion (3 credit hours)
ANTH 7040 - Seminar in Ethnography of Power Systems (3 credit hours)
ANTH 7470 - Scientific Methods and Applications in Biological Anthropology and Archaeology (3 credit hours)
ANTH 7140 - Ethnographic Research Methods (3 credit hours)
ANTH 7350 - Prehistoric Human Ecology (3 credit hours)
ANTH 7450 - Cultural Resource Management (3 credit hours)
ANTH 7460 - Advanced Faunal Analysis in Archaeology (3 credit hours)
ANTH 7790 - Advanced Topics in Human Skeletal Biology (3 credit hours)
ANTH 7440 - Archaeological Theory (3 credit hours)
ANTH 7830 - Social Organization (3 credit hours)
ANTH 7930 - Growth, Development & Plasticity in Human
ANTH 7450 - Cultural Resource Management
Admission requirements
The following are minimum requirements for entry into the Anthropology PhD program. Meeting these requirements does not guarantee acceptance into the program.
To qualify for admission to the Doctor of Philosophy (PhD) in Anthropology, you must have a minimum of:
a Master of Arts degree in anthropology
a cumulative GPA of at least 3.0 (4.5 scale), based on the last 60 credit hours (or two full years or equivalent) of university study.
A student will only be considered for admission if a faculty member agrees to act as his/her advisor. Students are encouraged to consult with potential advisors ahead of time.
Preference will be given to applicants who have demonstrated independent research competence at the Master of Arts level.
In addition to the admission requirements described here, all applicants must meet the minimum admission and English language proficiency requirements of the Faculty of Graduate Studies.
How to apply
The Anthropology PhD program has one application deadline per year, and applications are accepted for September entry only. Applications must be completed online and include several parts: 
$100 application fee (non-refundable)
Unofficial copies of transcripts and degree certificates
Current CV/resume

Include the following, in this order, with dates for all activities: educational  background, relevant experience, publications, other professional activities, volunteer and community service

Statement of intent

Detail your study and/or research interests and reasons for seeking admission, and identify a faculty member from the anthropology department whom you are interested in being your advisor.

Make your statement two pages, single-spaced, in Times New Roman 12-point font.

Publication/writing sample of single-authored scholarly writing

Acceptable samples: master's thesis, research paper, major paper, published article, book chapter, conference paper

The sample must be single-authored, academically rigorous, and demonstrate quality writing.

Two letters of recommendation (must be requested from within the application)

Letters must be from a university professor who has taught you at a post-secondary institution. 

Proof of English language proficiency, if required
Please read the Faculty of Graduate Studies online application instructions before beginning your application.
Contact us
Admission and application inquiries
Mailing address
Undergraduate Admissions
424 UMSU University Centre
University of Manitoba
66 Chancellors Circle
Winnipeg, MB R3T 2N2 Canada
Office location
Room 424 UMSU University Centre
65 Chancellors Circle
University of Manitoba (Fort Garry campus)
Submit a question
Phone: 204-474-8808
Toll-free: 1-800-224-7713 ext 8808
Program inquiries
Department of Anthropology, Faculty of Arts
432 Fletcher Argue Building
15 Chancellors Circle
University of Manitoba (Fort Garry campus)
Winnipeg, MB R3T 2N2 Canada