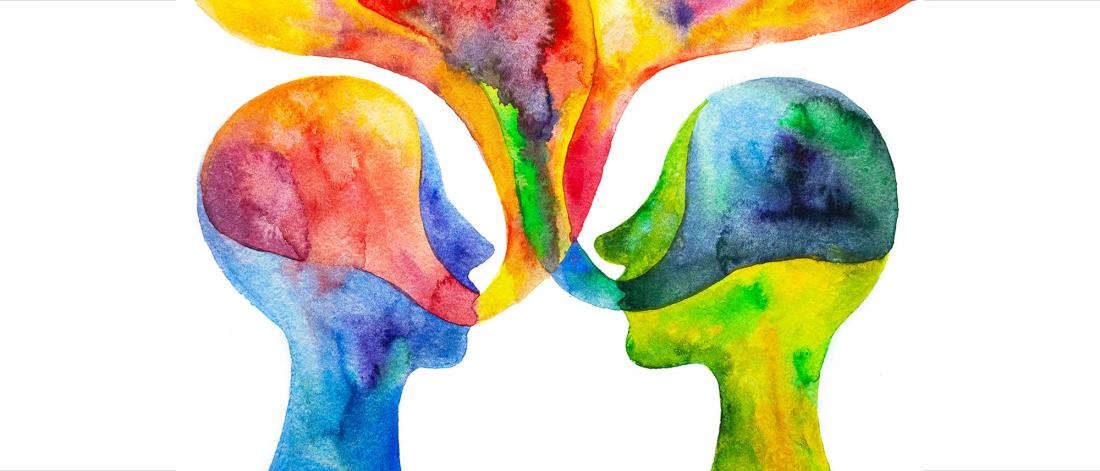 Study with us
For more than 40 years, the Department of Indigenous Studies has been an international leader in the field, committed to creating outstanding research, teaching and service relating to the historical and contemporary position of the Indigenous peoples of Canada.
Consider Indigenous studies or Indigenous governance
Students may choose a general or advanced degree in Indigenous Studies examining the political, historical and societal processes that affect the Indigenous peoples of Canada. 
Students may also choose an advanced degree in Indigenous Governance. This program combines courses in Indigenous studies, political studies, economics and business. The focus of this program prepares student for a wide range of future choices and opportunities.
Student experience
Migizii Agamik - Bald Eagle Lodge is a home-away-from-home for students, who make use of the computer lab, student lounge, gathering space and kitchen. Migizii Agamik also houses units like the Indigenous Student Centre, Indigenous Achievement and the UM Indigenous Students' Association.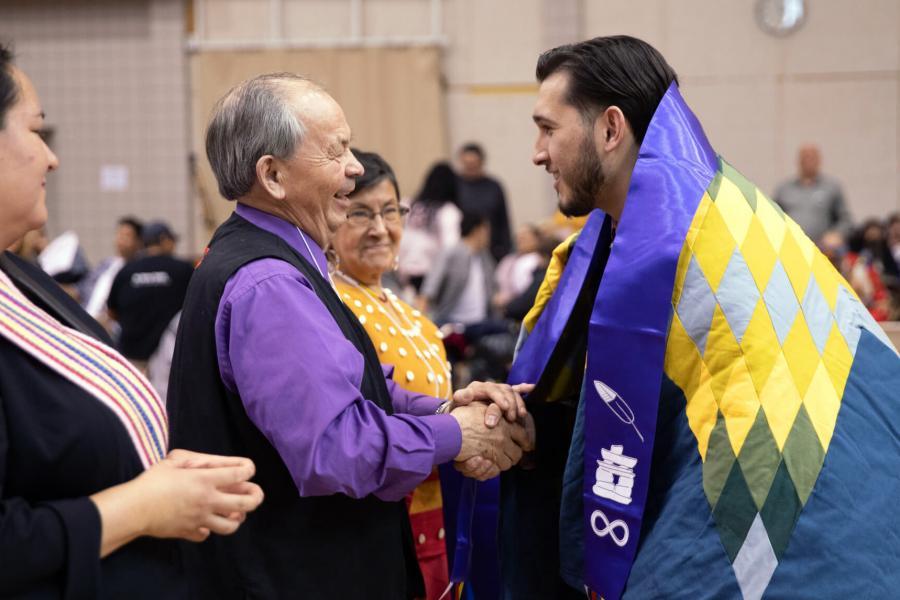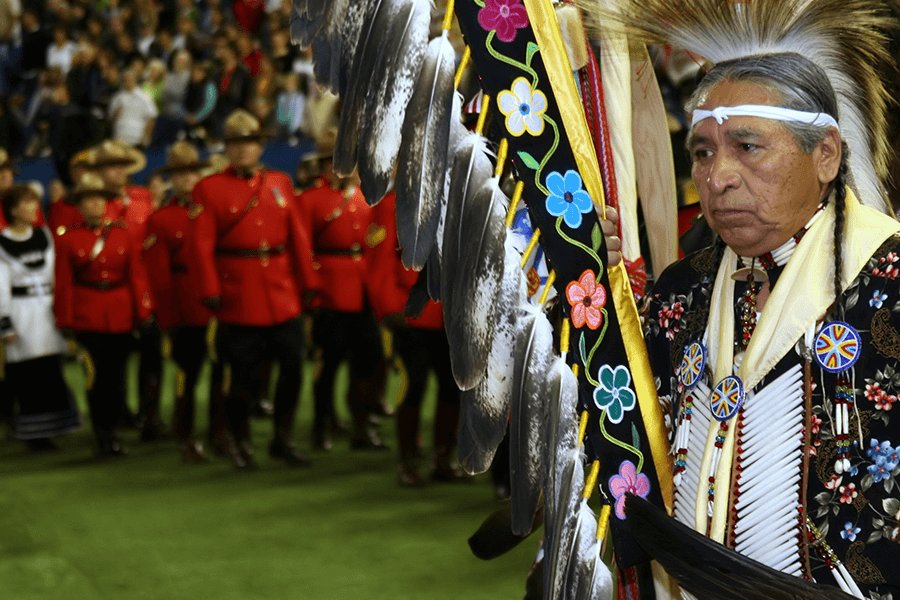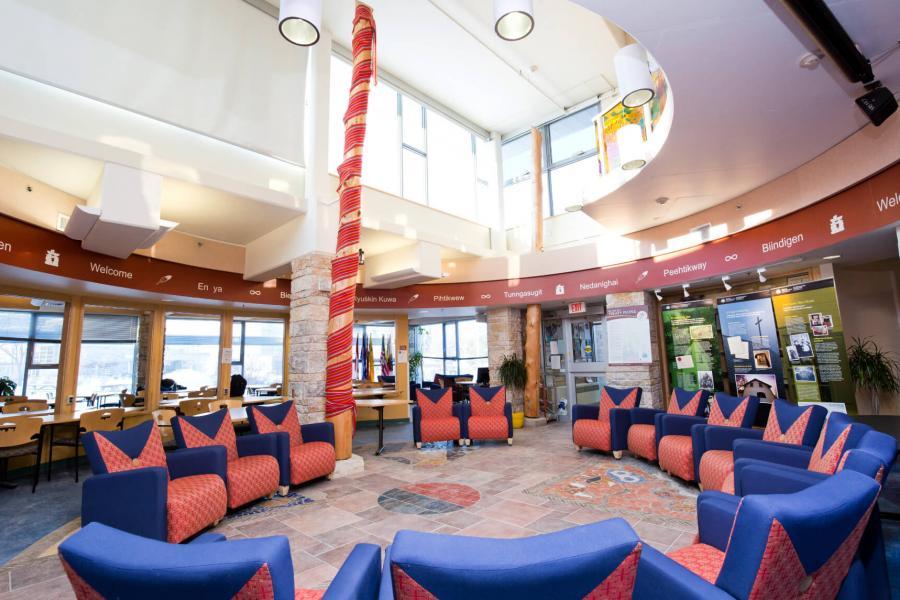 Program details
The Minor in Indigenous Languages consists of 18 credit hours of courses offered.
Expected duration: 18 credit hours
The Indigenous Languages (Minor) consists of 18 credit hours of Indigenous Languages courses offered by the Department of Indigenous Studies.
Earning a minor in Arts
A minor is comprised of 18 credit hours which are in a subject field that is different from a declared major. To earn a minor in a subject field as part of a Bachelor of Arts degree, a student must successfully complete 18 credit hours in a subject field approved by the Faculty of Arts as a minor.
 
Minors offered by the Faculty of Arts are listed under each area of study's section of the Academic Calendar. Arts students may complete minor programs offered by other Faculties/Schools providing the minor program consists of a minimum of 18 credit hours and all other degree requirements are satisfied.
Degree requirements for all BA degrees
Students in the BA General, BA Advanced and BA Honours degree must complete the following requirements as part of their degree:
6 credit hours of humanities
6 credit hours of social sciences
6 credit hours of sciences
3 credit hours of written English (W)
3 credit hours of mathematics (M)
3 credit hours of Indigenous course content (students entering as of fall 2021)
6 credit hours in each of 5 different subject fields
The 3 credit hours of written English and 3 credit hours of mathematics are to satisfy the written English and mathematics requirement.
For full details on these requirements, refer to the Academic Calendar.
Sample course offerings
NATV 1200: Indigenous Peoples in Canada
NATV 1250: Introductory Cree 1
NATV 1270: Introductory Anishinaabemowin (Ojibwe) 1
NATV 2250: Intermediate Cree (3 credit hours)
NATV 2274: Intermediate Anishinaabemowin (Ojibwe)
NATV 3222: Structure of Anishinaabemowin (Ojibwe) Language
NATV 3224: Structure of the Cree Language
NATV 3300: Indigenous Language Planning and Development
For full course descriptions, please visit the Academic Calendar.
Admission requirements
To qualify for and declare a minor in Indigenous Languages, you must achieve a grade of 'C' or better in the introductory or intermediate Anishinaabemowin (Ojibwe) or Cree language courses. View more information in the Academic Calendar.
Students who wish to declare a minor in Indigenous Languages should contact the department head.
Contact us
Admission and application inquiries
Faculty of Graduate Studies
Room 500 UMSU University Centre
65 Chancellors Circle
University of Manitoba (Fort Garry campus)
Winnipeg, MB R3T 2N2 Canada
graduate.admissions@umanitoba.ca
Phone: 204-474-9377
Monday to Friday
8:30 a.m. to 4:30 p.m.