Alumni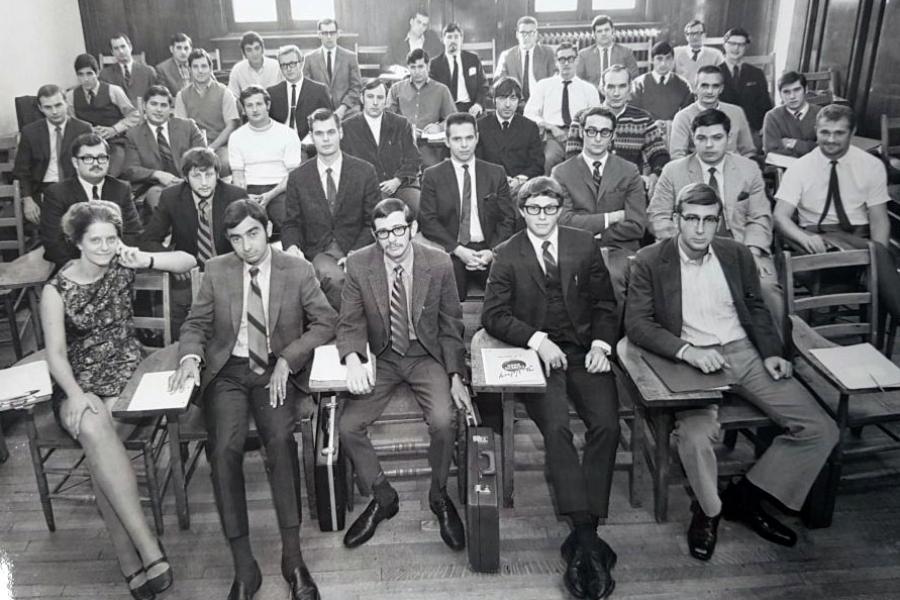 Our Alumni are important to us. Keep in touch so we know what's new with you and can likewise share what new developments are happening at Robson Hall.
Stay Connected
Update your contact info with UM Alumni Relations to ensure you receive news from the Faculty of Law and UM. We obtain your contact information from Alumni Relations to invite you to our events, lectures, or to share special news. We likewise look forward to receiving Alumni news or photos at lawcomunications@umanitoba.ca.
Volunteer
Ways that alumni can stay connected include sharing time and expertise to help train future members of the legal profession.
Make a gift
We are always looking to improve our facilities and expanding hands-on learning opportunities. Your generosity will continue to support a vibrant, new vision for the Faculty of Law at the University of Manitoba.
To find out how you can help, please contact:
Donor Relations
Toll-free 1-800-330-8066
e-mail:  donor.relations@umanitoba.ca
You may also be looking for
Contact
Get in Touch
If you have any questions, please fill out the form below. We do our best to respond promptly.
You may also be looking for
Connect with us
Faculty of Law
224 Dysart Road
University of Manitoba
Winnipeg, MB R3T 2N2 Canada
Our office is open Monday - Friday, 9:00 a.m. to 4:30 p.m.