Study with us
The Individual Interdisciplinary Studies (IIS) Master's program allows exceptional graduate students to create a unique program tailored to an individual research project and/or program of study that cannot be accommodated by existing discipline-based programs.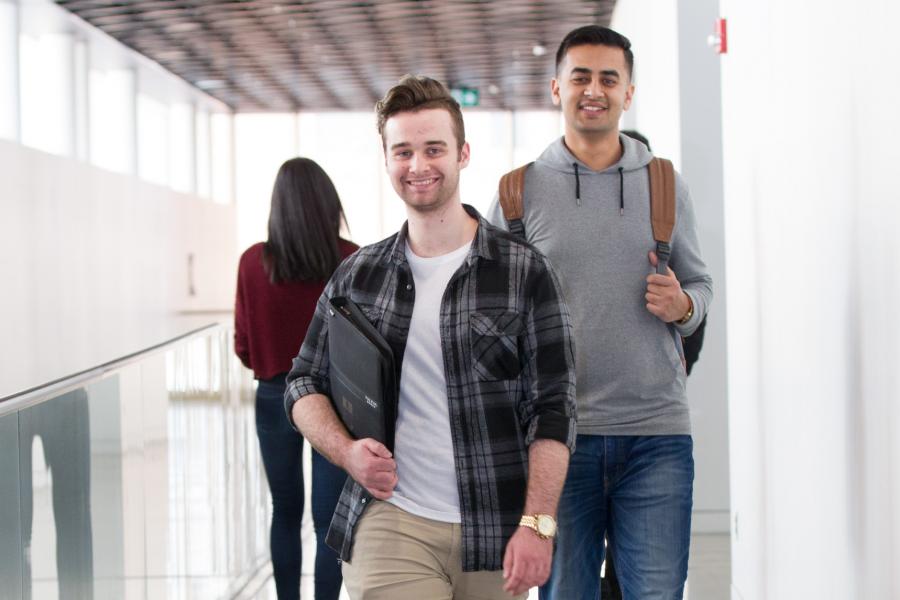 Program details
The Interdisciplinary Studies Master's is a two-year program giving students the opportunity to customize an interdisciplinary program that matches their research.
Expected duration: 2 years
Tuition and fees: one year tuition, then continuing fees in subsequent years (refer to Graduate tuition and fees)
Coursework:
In addition to the minimum requirements for the faculty of graduate studies, students must complete 12 credit hours of coursework at the 7000 level and a master's thesis. There is no practicum route.
Admission requirements
The following are minimum requirements to be considered for entry into the Individual Interdisciplinary Studies (IIS) Master's program. Meeting these requirements does not guarantee acceptance into the program.
To be considered for admission to the IIS Master's program you must have:
A four-year honours degree in a discipline relevant to proposed field of study
A minimum 3.5 grade point average (GPA) or equivalent in the last 60 credit hours of study
At least 6 credit hours of coursework at the 3000 level or above outside major department with a minimum GPA 3.5 in these courses
In addition to the admission requirements described here, all applicants must meet the minimum admission and English language proficiency requirements of the Faculty of Graduate Studies.
How to apply
The Individual Interdisciplinary Studies Master's program has only one application deadline per year. Applications must be completed online and include several parts:
$100 application fee (non-refundable)
Statement of Support from Advisory Committee member
CV/Resumé
Program of Research statement
Three letters of recommendation
The Statement of Support is completed within the online application form (it is not a separate upload) and may include up to four advisory committee members. Each committee member must submit a statement of support.
Letters of recommendation must not be written by your selected Advisory Committee members.
Please note: You must submit the names of your supervisory committee at the time of application.
Contact us
Admission and application inquiries
Faculty of Graduate Studies
Room 500 UMSU University Centre
65 Chancellors Circle
University of Manitoba (Fort Garry campus)
Winnipeg, MB R3T 2N2 Canada
graduate.admissions@umanitoba.ca
Phone: 204-474-9377
Monday to Friday
8:30 a.m. to 4:30 p.m.
Program inquiries
Faculty of Graduate Studies
Room 500 University Centre
65 Chancellors Circle
University of Manitoba (Fort Garry campus)
Winnipeg, MB R3T 2N2