Department of Landscape Architecture
Landscape Architecture is a creative profession concerned with analysis, planning, design and management of the land at scales varying from whole regions to small individual sites.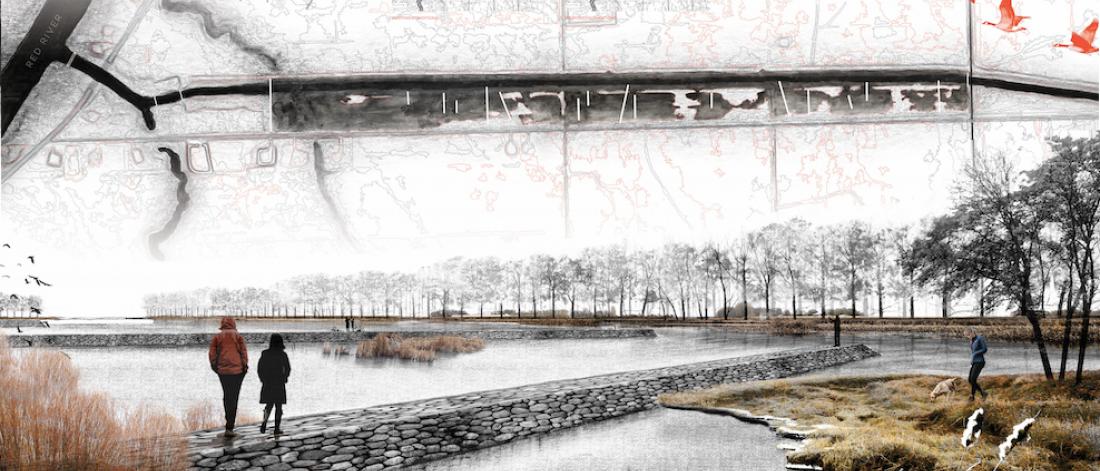 News in Landscape Architecture
Graduate program: Master of Landscape Architecture
Established in 1972, the Master of Landscape Architecture (MLA) program was the first graduate program of its kind in Canada. More than 440 students have graduated, many of whom now occupy senior positions in the profession.
Landscape architects integrate and apply knowledge of ecology, socio-cultural factors, economics and aesthetics to create environments that are functional, innovative, sustainable, appropriate and attractive. Desirable personal attributes include a creative imagination, problem-solving skills and good graphics and verbal communication skills.
The program requires a minimum of two full years of study to complete. Approximately 40 students are currently enrolled in the MLA program. They originate from all regions of Canada and from many other countries.
Students entering the program are required to complete between 39 and 111 credit hours, depending on academic background. Students with a bachelor's degree in Landscape Architecture or a Bachelor in Environmental Design with a Landscape + Urbanism option (BEnvD, L+U) may be eligible to complete their program of study over two years, while other students will take three or more years to complete the program. 
Accreditation
The Landscape Architecture program at the University of Manitoba is an accredited program that has met the standards of the Landscape Architecture Accreditation Council (LAAC). The LAAC team reviewed the graduate program in Landscape Architecture and granted the program a full six-year accreditation in May 2021. The program was found to provide the required instruction, faculty, facilities and financial support to deliver a sound program as demanded by the profession and the public.
Programs accredited by the Canadian Society of Landscape Architects (CSLA) through LAAC are also recognized by the Landscape Architecture Accreditation Board (LAAB) of the American Society of Landscape Architects (ASLA).
Current students
Resources and requirements for students currently enrolled in the MLA program.
Contact Us
Department of Landscape Architecture
Faculty of Architecture
201 John A. Russell Building
84 Curry Place
University of Manitoba (Fort Garry campus)
Winnipeg, MB R3T 2M6