Department of Architecture
People, place and passion make our Master of Architecture program unique, imaginative and real. Our urban-prairie setting offers fertile grounds for work that is as artistically ambitious as it is socially and environmentally responsible. Our faculty and students are dedicated to advancing the discipline, and everyone shares a passion for hands-on making and research.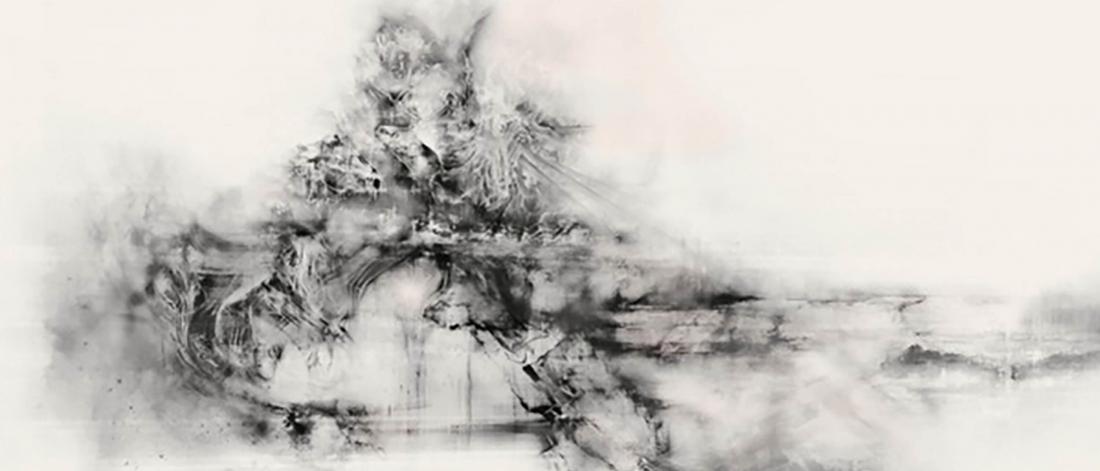 Graduate program: Master of Architecture
The MArch is a two-year professional program requiring both course work and a design thesis. 
Students in our program are fueled by their own expanding curiosities and convictions, guided and challenged by professors engaged in diverse research, and invigorated by conversations and collaborations with professionals, industry partners, community members, and international leaders in architecture and design.
Most graduates gain employment in the field, and pursue a path toward professional registration and careers as practicing architects. Other graduates continue with advanced post-professional studies and research, and/or thrive in careers in the arts, public service, the construction industry, and related design fields. The program produces capable graduates eager to contribute to improving the built environment and the public good.
Accreditation
In Canada, the Canadian Architectural Certification Board (CACB) is the sole agency authorized by the Canadian Architectural Licensing Authorities (CALA) to accredit Canadian professional degree programs in architecture for the purposes of architectural licensure.
The last CACB site visit took place in February 2018. Subsequently, the Master of Architecture program was formally granted a full accreditation term of six years effective July 1, 2018. The term will end on June 30, 2024. The next CACB Maintenance Accreditation Visit is scheduled to take place in spring 2024.
Courses
Graduate courses
Fall 2021 Laptop and software requirements
Minimum Laptop Requirements
OS:        Windows 10 64-Bit
Processor:    10th Generation Intel Core i7 or faster
RAM:         16GB RAM or higher
Graphics:    Radeon RX or NVIDIA RTX
Display:    1920x1080 minimum; 4K recommended
Storage:    512GB SSD Minimum; 1TB recommended

Why is there no Mac option?
Apple's newest laptops with M1 processors are no longer able to run Windows, which is a requirement of some of our software.
Apple still offers for sale some older models with Intel chips, and these can still run Windows with VMWare Fusion or Boot Camp.  However, these laptops are based on older processors and are notably slower than their PC counterparts.  
Software Requirements
•    Adobe Creative Cloud
•    Microsoft Office 365
•    AutoCAD 2022
•    3ds Max 2022
•    Revit 2022
•    Rhinoceros 3D v7
Pricing and availability of software is listed on the CADLab website under Available software
The University of Manitoba bookstore is an authorized Dell retailer and has built a custom portal for Architecture students where you can order a laptop and some of the required software.  
You can visit that portal here:  https://tinyurl.com/c7pyy7v6
While students can buy a laptop anywhere they choose, they are encouraged to consider the bookstore, as the bookstore is familiar with the computer requirements for Faculty of Architecture students.
updated: July 14, 2021
Student experience in the MArch program
We explore, discover and learn through making.
The core of our curriculum is the design studio. In studio, students work through a variety of challenging questions, media and scales to explore vital tensions between technical and natural processes, cultural and artistic practices, experiential qualities and worldly phenomena. Design studio enables individuals to experiment widely, while ultimately making responsible design decisions for local situations in a dynamically interconnected world.
Studios are augmented by a growing array of making and thinking facilities: a FABLab, CADLab, Workshop, Architecture/Fine Arts Library, and Centre for Architectural Structures and Technology (C.A.S.T.). Architecture students benefit from interactions with colleagues in our Faculty's kindred disciplines (Environmental Design, Interior Design, Landscape Architecture and City Planning) and across the University. Students design everything from adaptable furniture to sustainable cities, from enduring buildings to transformative events. In the process we learn how the built environment not only supports and enhances lived experience, but is also meaningfully shaped by personal and collective imagination.
DoA Press
DoA Press is a collaborative initiative of the Department of Architecture's Publications Committee to share student and faculty work and cultivate critical discourse on architectural design.
ArchFolio is an annual print and digital booklet of representative student work from architecture studios and courses. Other special titles celebrate unique projects and research events.
You may also be interested in
Contact us
Department of Architecture
Faculty of Architecture
201 John A. Russell Building
84 Curry Place
University of Manitoba (Fort Garry campus)
Winnipeg, MB R3T 2M6