Ignatian Leadership Program
St. Paul's College offers an Ignatian Leadership Program to its student members who are interested in going beyond their university studies to learn community leadership skills from the Ignatian perspective.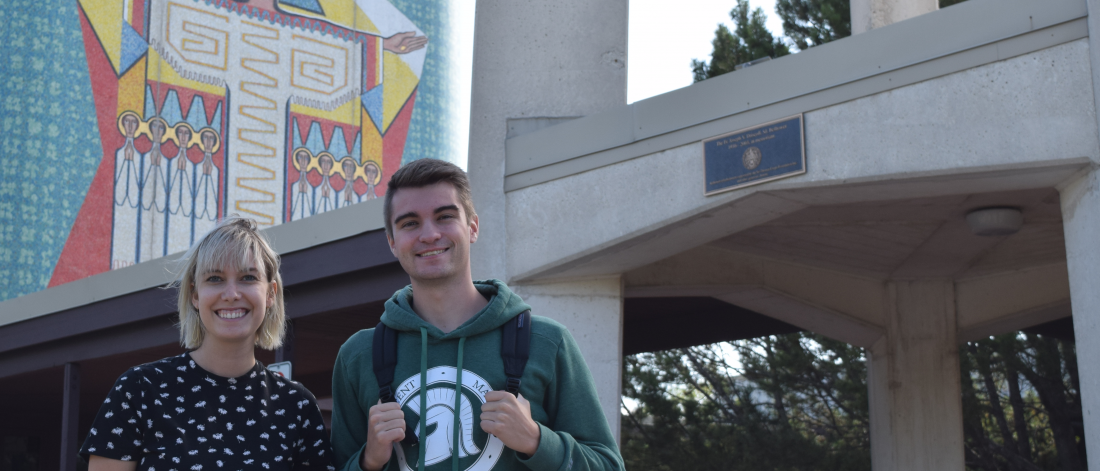 The Ignatian Leadership Program focuses on a number of central tenets of the Jesuit approach to education, many of which have been in use for nearly five centuries. These include Cura Personalis (having concern and care for the personal development of the whole person), Magis (being more), service for and with others, unity of the heart and mind, and finding God in all things.
All program participants will attend a three-hour workshop each term to learn about and discuss topics of interest relating to Ignatian leadership. This will provide an opportunity for students to meet with each other and the program directors to share experiences regarding their involvement in the program.
The program must be completed during your degree.
To complete the Ignatian Program and all of its requirements, students must attend all workshops, and during the program of study choose one of the following two:
Complete a component of the Ignatian Spiritual Exercises as confirmed by a letter from the person leading these exercises
Complete (with a passing grade) the Catholic Studies course "The Jesuits: Their Legacy and Influence" (CATH 2300).
Before completing the university degree, program participants must choose four of the seven program offerings:
Be recognized by the Director of Campus Ministry as having volunteered with SPC Campus Ministry for at least two school terms (these do not have to be consecutive)
Participate for one term in at least one service learning program that is recognized by the University of Manitoba or Campus Ministry at St. Paul's College
Complete at least one course in any of the following programs at the University of Manitoba: Catholic Studies (other than the Jesuits in Canada course), Religious Studies or Judaic Studies
Participate in an overseas project led by the Near Eastern Biblical Archaeology Laboratory (NEBAL)
Serve on a recognized College or University of Manitoba student council or committee for at least one term
Serve as an active member of one of the following listed activities for at least one term with a letter of reference from the organization:

UM Debating Society
A recognized student media outlet (eg. Paulinian, Manitoban, CJUM)
Participate in a recognized team sport
Volunteer to help with a recognized local charity, including the Winnipeg International Storytelling Festival
Upon completing the minimum requirements for the program, each student will receive a signed document from St. Paul's College titled "Recognition of Completion of the Ignatian Leadership Program". This will be received at the Baccalaurate Celebration event in late April.
This is a no-cost program for University of Manitoba students who are members of St. Paul's College.