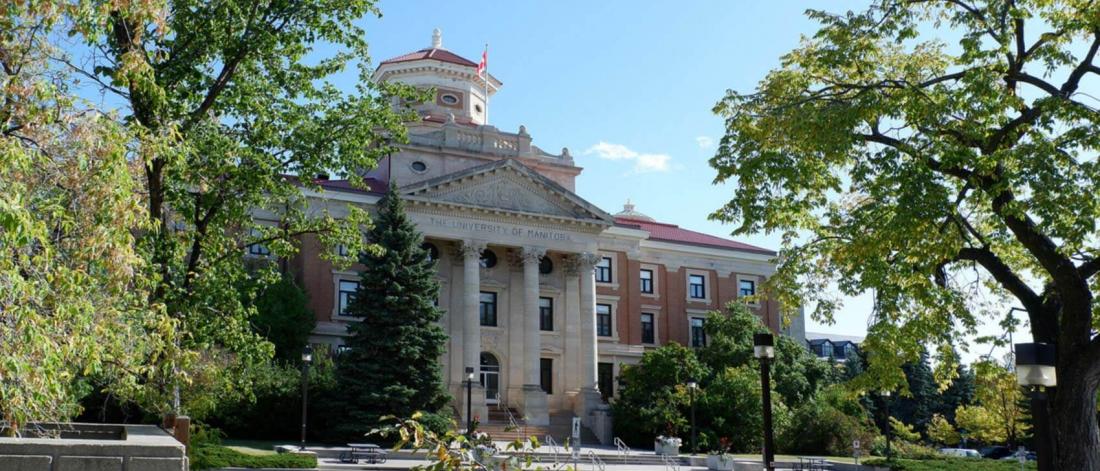 Program details
This program is for Canadian citizens and permanent residents. Information for international students who wish to study with us can be found at Intensive program packages.
Credential: Earn a University of Manitoba Certificate in University and College Administration Level 1.
Fees: $5,680 plus $100 non-refundable application fee.
Pricing subject to change without notice.
Expected duration: 1 to 5 years, part-time
Application requirements: You must meet general admission guidelines for entrance into the University of Manitoba.
Course requirements: Courses are graded on a pass/fail basis.
PDF for saving or printing
Program courses
Determine the courses you will need to complete this program.
This Extended Education program has open registration, which means that students can register for individual courses without being admitted to a program. Any courses taken within 10 years that are in the program will be applied to the student's program record. Please note that the course schedule below may change based on enrollment numbers and student interest.
Students will need to be admitted to a program before they will be allowed to graduate with a certificate.
Required courses
| Course number | Course name | Contact hours | Term(s) offered |
| --- | --- | --- | --- |
| CUCA 0102 | Mission, Culture, and Governance of Higher Education | 25 | Winter |
| CUCA 0100 | Financial Management and Budgeting | 25 | Fall |
| CUCA 0106 | The Role of the Student and Student Needs | 25 | Winter |
| CUCA 0104 | Powerful Communication through Writing | 25 | Fall |
Elective courses
Choose a minimum of 100 contact hours, with at least one course from each group.
Group A
Course number
Course name
Contact hours
Term(s) offered
CUCA 0116
Leadership
25
Fall
CUCA 0114
Effective Communication
25
TBA
CUCA 0110
Administrative Law
25
TBA
CUCA 0112
Special Topics Course: Conflict Resolution
25
TBA
Group B
Course number
Course name
Contact hours
Term(s) offered
CHRD 0110
Advising Essentials
25
Fall
CHRD 0114
Current Issues in Advising
25
Summer
CHRD 0116
Advising International Students
25
Summer
CUCA 0120
Supporting International Students
(Formerly Supporting New Cdn Students)
25
TBA
CUCA 0122
Supporting Students with Disabilities
25
Winter
CUCA 0124
Working with Cultural Differences
25
N/A
CUCA 0150
Aboriginal Students and the Post-Secondary Journey
25
Winter
CUCA 0152
Assessment of Academic Advising
25
Winter
Group C
Course number
Course name
Contact hours
Term(s) offered
CUCA 0132
Key Performance Indicators and Accountability
25
TBA
CUCA 0134
Strategic Planning at the Unit Level
25
Summer
CUCA 0136
Technological Implications – Insights into Higher Education Information
25
TBA
CUCA 0130
Branding
25
TBA
How to apply
Complete and submit your Application Form (PDF):
Save to your computer before filling out the form.
To register for individual courses, please visit Courses.
You must be admitted to a program in order to graduate with your certificate.
You may also be interested in
Contact us
Extended Education
185 Extended Education Complex
University of Manitoba (Fort Garry campus)
Winnipeg, MB R3T 2N2 Canada
204-474-8800
Toll free: 1-888-216-7011