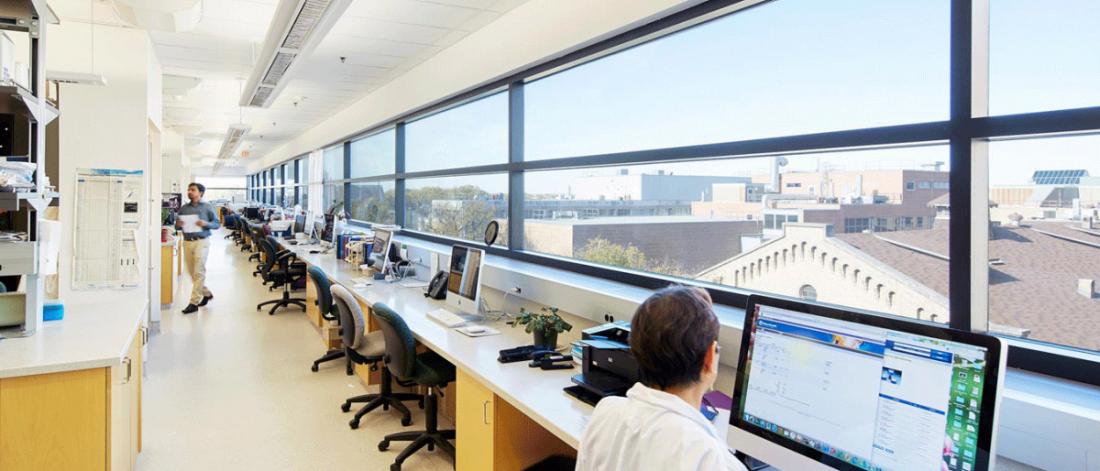 The objective of this micro-diploma is to confer discrete skills and competencies by providing learning opportunities regarding the primary methodologies governing science communication. The goal is to modify the learner's perception of science communication by improving the creation of knowledge society and representing what science, scientific and science organization are.
Study with us
Effective science communication
Science communication bridges the gap between scientific research and the general public. By pursuing a micro-diploma in science communication, students can effectively develop skills and techniques to communicate complex scientific concepts to non-experts. This can help them engage with a broader audience, raise scientific literacy levels, and foster public understanding and appreciation of science. Science communication skills go beyond conveying information. They involve storytelling, visual communication, active listening, and understanding different perspectives. Pursuing a micro-diploma in science communication can enhance a student's communication abilities, critical thinking skills, and ability to distill complex ideas into clear and concise messages. These skills are valuable in various aspects of life, personally and professionally.
Enhance career opportunities
Science communication skills are highly valued in various professional fields. A micro-diploma in science communication can open doors to different career opportunities. Graduates can work as science journalists, science writers, public relations officers for scientific organizations, science educators, museum curators or as part of communication teams in research institutions, government agencies or non-profit organizations. The demand for professionals who can effectively communicate science is increasing, making this field a promising career path.
Promote scientific collaboration
Science is a collaborative endeavour, and effective communication is essential for fostering collaboration among scientists. A micro-diploma in science communication equips students with the skills to communicate their research findings to fellow scientists from different disciplines. Clear and concise communication can facilitate interdisciplinary collaborations, leading to innovative research and problem-solving.
Public engagement and science advocacy
Scientists are responsible for engaging with the public and policymakers to promote evidence-based decision-making and address societal challenges. A micro-diploma in science communication empowers students to communicate science in a way that is accessible, engaging, and relevant to the public. It enables them to advocate for science and participate in public debates, ensuring that a wider audience effectively communicates and understands scientific information.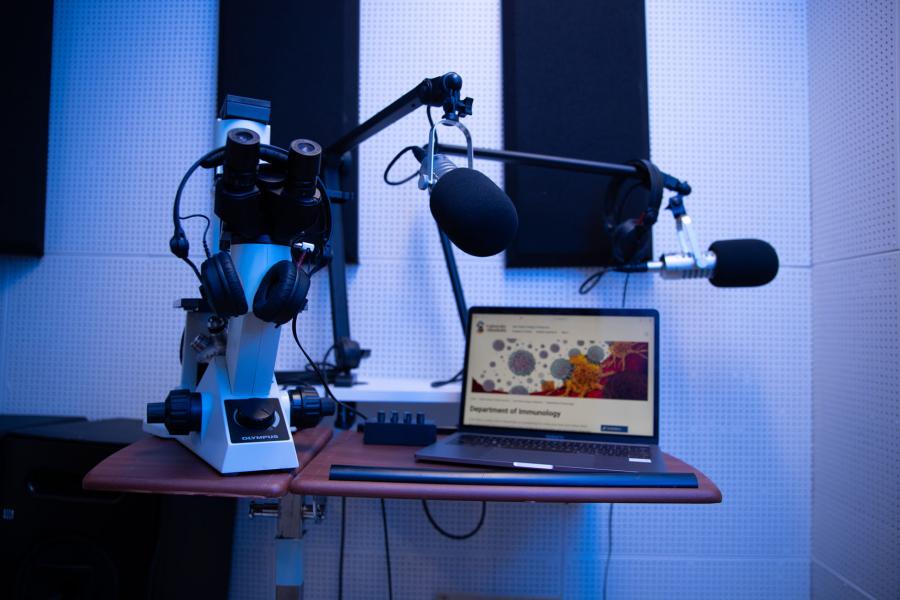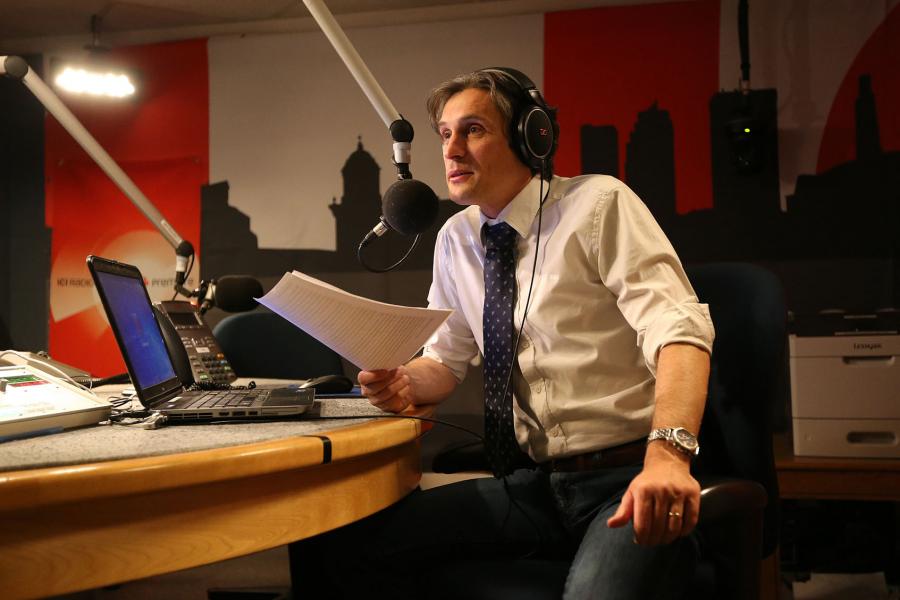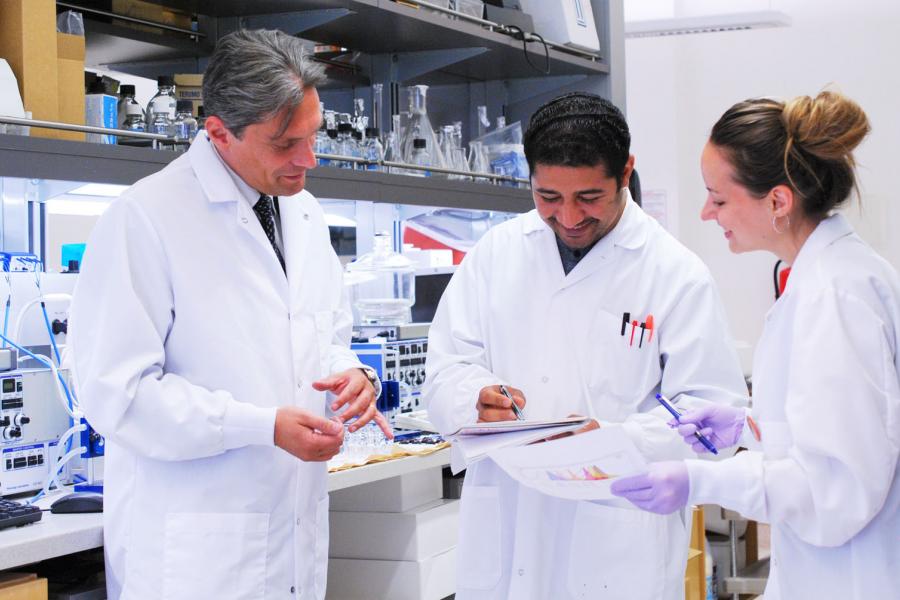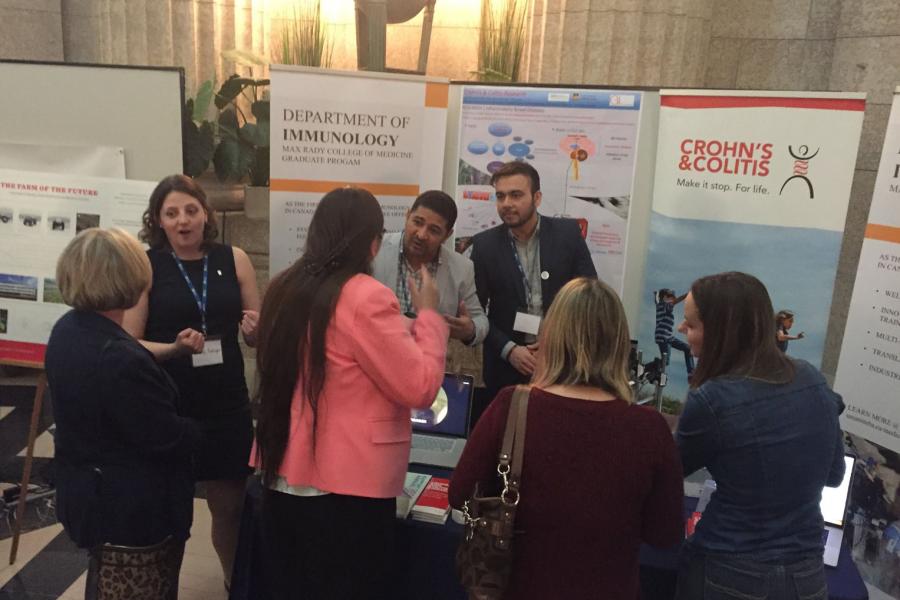 Program details
The micro-diploma consists of two courses for a total of 6 credit hours.
Students who successfully complete the following courses with a minimum grade of Bin both courses will qualify for this credential: 
IMMU 7000: Science Communication: Foundations & Writing Methodologies
IMMU 7010: Science Communication: Audio-Video Methodologies
Admission requirements
The Micro-Diploma in Science Communication is only open to those who are currently registered in the Faculty of Graduate Studies at the University of Manitoba in one of the graduate programs listed in the tab below.
Applicants must be in good standing and achieved a minimum GPA of 3.0 over a 4.5 scale in the last two full years of study.
Eligible graduate programs
Below is a list of eligible graduate programs. Other programs would be considered upon request.
Agribusiness and Agricultural Economics
Animal Science
Anthropology
Applied Health Sciences
Architecture
Biochemistry and Medical Genetics
Biological Sciences
Biomedical Engineering
Biosystems Engineering
Chemistry
Collaborative PhD
Community Health Sciences
Computer Science
Design and Planning (Architecture)
Disability Studies
Entomology
Environment and Geography
Food Science
Genetic Counseling
Human Anatomy and Cell Science
Human Nutritional Sciences
Immunology
Interdisciplinary Graduate Programs
Kinesiology and Recreation Management
Medical Microbiology and Infectious Diseases
Microbiology
Native Studies
Natural Resources and Environment
Natural Resources Institute
Nursing
Occupational Therapy
Oral and Maxillofacial Surgery
Oral Biology
Orthodontics
Pathology
Pediatric Dentistry
Periodontics
Pharmacology and Therapeutics
Pharmacy
Physical Therapy
Physician Assistant Studies
Physics and Astronomy
Physiology and Pathophysiology
Plant Science
Prosthodontics
Psychology
Rehabilitation Sciences
School Psychology
Social Work
Social Work - Indigenous Knowledges
Soil Science
Surgery
How to apply
The program is currently admitting for the Fall term only. Applications must be completed online and include the following components:
$100 non-refundable application fee
a 250-word writing sample
OR
a 120 second video on their area of interest
Applications open up to 18 months prior to start term.
Canadian, US and international applicants

| Term | Annual application deadlines |
| --- | --- |
| Fall (September) | June 1 |
Applicants must submit their online application with supporting documentation and application fee by the deadline date indicated.
Contact us
Admission and application inquiries
Faculty of Graduate Studies
Room 500 UMSU University Centre
65 Chancellors Circle
University of Manitoba (Fort Garry campus)
Winnipeg, MB R3T 2N2 Canada
graduate.admissions@umanitoba.ca
Phone: 204-474-9377
Monday to Friday
8:30 a.m. to 4:30 p.m.
Program inquiries
Micro-Diploma in Science Communications
Max Rady College of Medicine, Rady Faculty of Health Sciences
Room 471 Apotex Centre, 750 McDermot Avenue
University of Manitoba
Winnipeg, Manitoba R3E 0T5 Canada