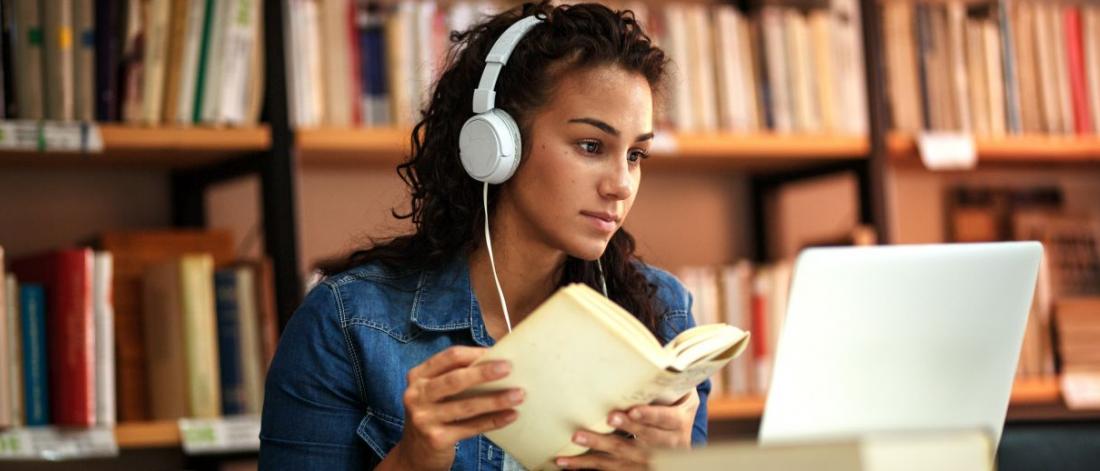 Program details
The Department of Linguistics offers programs of study leading to a Master of Arts degree in Linguistics and a Pre-Master's option.
Master of Arts in Linguistics
Expected duration: 2 years
The MA program consists of a combination of coursework and a thesis component. Find sample theses and explore areas of specialization within the Linguistics Department's graduate student resources section.
Tuition and fees: Program fees are assessed in the first two terms of study, followed by a continuing fee in the third and any subsequent terms. (refer to Graduate tuition and fees)
In addition to the minimum course requirements of the Faculty of Graduate Studies, found in the Graduate Studies Regulations Section, students must:
Complete 18 credit hours of coursework at the graduate level, including:

LING 7650, LING 7550 and LING 7630
9 credit hours in either linguistics or related disciplines, subject to approval by the department's graduate committee
Demonstrate proficiency in a second language
Complete and successfully defend a thesis
In certain cases, the graduate committee may require the student to take additional courses. Students are encouraged to complete their coursework by the end of the first year of the program.
Sample course offerings
LING 7500: Linguistic Variation and Change (3 credit hours)
LING 7510: Linguistic Typology (3 credit hours)
LING 7550: Phonology (3 credit hours)
LING 7570: Semantic Theory (3 credit hours)
LING 7630: Syntax (3 credit hours)
LING 7650 Field Methods (3 credit hours)
LING 7920: Special Problems in Linguistic Research (3 credit hours)
LING 7940: Graduate Reading and Research 1 (3 credit hours)
For full course descriptions, please visit the Academic Calendar.
Pre-master's option
Expected duration: 1 year
Tuition and fees: Varies (refer to the pre-master's section in Graduate tuition and fees)
Pre-master's study is offered to students whose undergraduate degrees are not in linguistics or a closely related area with significant linguistics related courses; or whose degrees are not equivalent to a four-year degree.
The pre-master's program consists of coursework determined on a case-by-case basis by the committee, and includes up to 30 credit hours of undergraduate coursework with particular attention paid to core areas of linguistics.
Admission requirements
The following are minimum requirements to be considered for entry into the program. Meeting these requirements does not guarantee acceptance into the program.
Admission decisions are based on the qualifications of the applicant as well as the ability of the Department of Linguistics and the University of Manitoba to serve the applicant's intended program of study and area of specialization.
In addition to the admission requirements described here, all applicants must meet the minimum admission and English language proficiency requirements of the Faculty of Graduate Studies.
To be considered for admission to the Linguistics (MA) program, you must have a minimum of a four-year undergraduate degree in linguistics (or equivalent).
This program is strongly research-oriented; admission decisions are, therefore, based only in part on the applicant's academic record; the department's resources and interests also play an important role.
How to apply
The Master of Arts in Linguistics program accepts applications for Fall entry only. Applications must be completed online and include several parts:
$100 application fee (non-refundable)
Unofficial copies of transcripts and degree certificates
CV/resume
Statement of intent
Publication/writing sample
Two letters of recommendation (must be requested from within the application)
Proof of English language proficiency, if required
Please read the Faculty of Graduate Studies online application instructions before beginning your application.
Application deadlines
Applications open up to 18 months prior to start term.
Canadian, US and international applicants

| Term | Annual application deadline |
| --- | --- |
| Fall (September) | January 15 |
Applicants must submit their online application with supporting documentation and application fee by the deadline date indicated.
Contact us
Admission and application inquiries
Faculty of Graduate Studies
Room 500 UMSU University Centre
65 Chancellors Circle
University of Manitoba (Fort Garry campus)
Winnipeg, MB R3T 2N2 Canada
graduate.admissions@umanitoba.ca
Phone: 204-474-9377
Monday to Friday
8:30 a.m. to 4:30 p.m.