Student experience
The Faculty of Education offers more than just what's in the classroom. Through our programs, students build a community that lasts a lifetime. Take advantage of scholarships, resources and spaces specifically designed for education students. 
Our facilities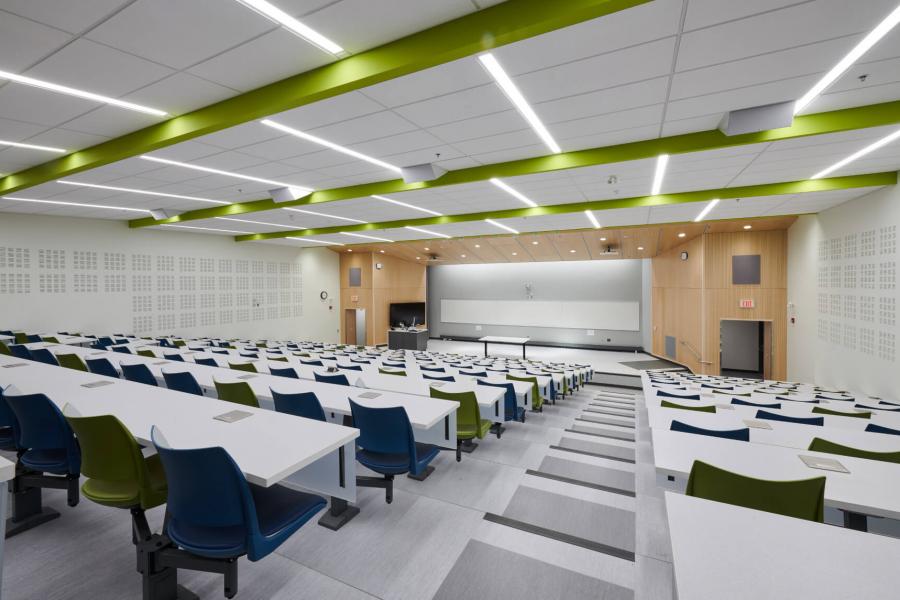 The Faculty of Education is home to a number of shared spaces used by students, faculty and staff. Our computer lab has both Windows and Macintosh computers for daily use and offers photocopying and printing services. 
Students can take advantage of our new Indigenous student centre and shared theatre space. Our new art space and learning commons will open later in 2020.
Financial aid and awards
Undergraduate financial aid and awards
The faculty offers a number of scholarships, bursaries and awards to eligible students. Funding is available to education students at all levels, in all programs, and in all years.
Graduate student awards
Every year, graduate students in the Faculty of Education are considered for the following awards:
Manitoba Teachers' Society Scholarship in Educational Leadership
Betty A. Nicks Fellowship
Delta Kappa Gamma Manitoba Mary E. Lamont Fellowship
Ruthlee Teskey Memorial Fellowship
Any other applicable award for which the applicant fits the criteria
The faculty also provides students with awards for research and conference travel. These awards have rolling deadlines:
More details about each graduate student award can be found in the application form.
Education Graduate Awards application form (PDF) (available soon)
University of Manitoba's Queen Elizabeth II Diamond Jubilee Scholarship: Engaging Indigenous Languages, Knowledges, Learning and the Land
The program is intended to develop global citizens, activate a new generation of global leaders, enhance collaborative capacity and relationship building and enable scholars to pursue and amplify community development across the Commonwealth. Thanks to funding provided by the Waugh Family Foundation, QES 2021 supports projects in Latin America and the Caribbean that focus on education, social services and health.
The Canadian Queen Elizabeth II Diamond Jubilee Scholarship Program (QES) is a joint initiative of the Rideau Hall Foundation, Community Foundations of Canada and Universities Canada.  The program was created through contributions from the Government of Canada, provincial governments, the private sector and individuals.
Scholarship recipients, called "Queen Elizabeth Scholars", engage with communities, learn about cultures and create projects and actions that impact the world.  They are part of a global network of Queen Elizabeth Scholars who share knowledge, exchange ideas, and collaborate on meaningful initiatives.  
For more information about QES including information about the various training opportunities and experiences, please check out their webpage at:  www.queenelizabethscholars.ca