Student experience
Students at the School of Art are part of a vibrant and culturally diverse community. Our students are actively engaged in organizing exhibitions, attending visiting artists' talks and social events and meeting with student groups. Many of these activities extend beyond the campus, including pop up projects and student exhibitions in artist run centres, as well as volunteer opportunities and internships. These are often transformative experiences that bridge the gap between academic and professional life.
Student resources
From funding opportunities to safety guidelines, we're here to make sure you have what you need to thrive as a SOA student.
Get involved
Join a community of likeminded students, show off your work in the Student Gallery and follow us on Instagram to stay connected.
Become a student monitor!
The School of Art is looking for Fall 2021 Student Monitors in the following areas: 
Ceramics
Digital
Printmaking
Foundation
Sculpture,
Photography
Office
Gallery
Please read through the job description below carefully. If you think you are a suitable candidate please submit your resume and cover letter to Sarah.Rout@umanitoba.ca   
*Please make sure you indicate which position(s) you would like to be considered for in your cover letter. 
Student Monitor: Job Description
Maintenance/Set up:
Prepare classroom, clean up the classroom, i.e., take out/put away supplies, inventory supplies, end of term clean up
Monitor studio environment, safe use of tools/equipment
Clean sinks and counters
Organize storage closets and lockup cabinets/cupboards
Report situations that may violate fire or EHSO regulations to the general office.
Other duties as assigned
Qualifications:
Must be a full-time student
Must be able to implement and carry out studio procedures
Must be organized and punctual
Strong communication skills
Supervision:
Detailed verbal/written instruction
Requirements: 
Requires some physical effort such as lifting and moving materials
Knowledge/ability to use studio materials
Ability to make informed choices on behalf of students about the use of materials/tools
Hours of work 0 – 10
Interested? Submit your cover letter and resume outlining your qualifications for the job!
SOA Student Gallery 
Exhibition proposals
Solo, group, and curated shows are all welcome in any medium ranging from painting to performance, audio to animation, and everything in-between, including traditional and expanded practices, and interdisciplinary works. Exhibitions will typically run for one or two weeks, but we welcome proposals for exhibitions, events, performances, and/or happenings for shorter lengths of time. Please contact David Foster for more information.
Visiting Speaker Series
The SoA Visiting Speaker Series offers students and faculty the opportunity to engage with professional Canadian and international artists, curators, critics, designers, and art historians.
2021 Proposals
The Visiting Speakers Committee accepts proposals each academic term for guest lectures, artist talks, workshops, and studio visits. In accordance with Covid-19 health guidelines, visiting artists will participate through Zoom or other forms of virtual communications. 
Visiting speaker application form   |    Winter 2021 academic term application period: CLOSED
School of art facilities
The School of Art offers wide-ranging facilities to support students' creative output, many of which are accessible 24/7
Large-format digital print shop
Large new darkroom and wet lab spaces
Extensive sculpture fabrication facilities
Comprehensive ceramics area with newly built wood-fired kiln
MAC lab and private editing suites
Sound stage
Print media studio equipped for a broad range of print and papermaking processes
 
ARTlab
The new hub of the School of Art, this award-winning structure houses studios for drawing, painting, studio photography, video and print media, the MAC lab, smart classrooms for art history and studio lectures, the School of Art Gallery, the School's administrative offices.
 
Art Barn
The Art Barn provides vast spaces for painting and ceramic classes, as well as private studios for advanced students.
Taché Hall and Media Crib
Creators and Scholars in Visual Art, Music, and Theatre share space in this dynamic building. 
Sculpture and Ceramics building
This purpose-built facility houses three-dimensional media, ceramics, and sculpture courses.
Learn more about our facilities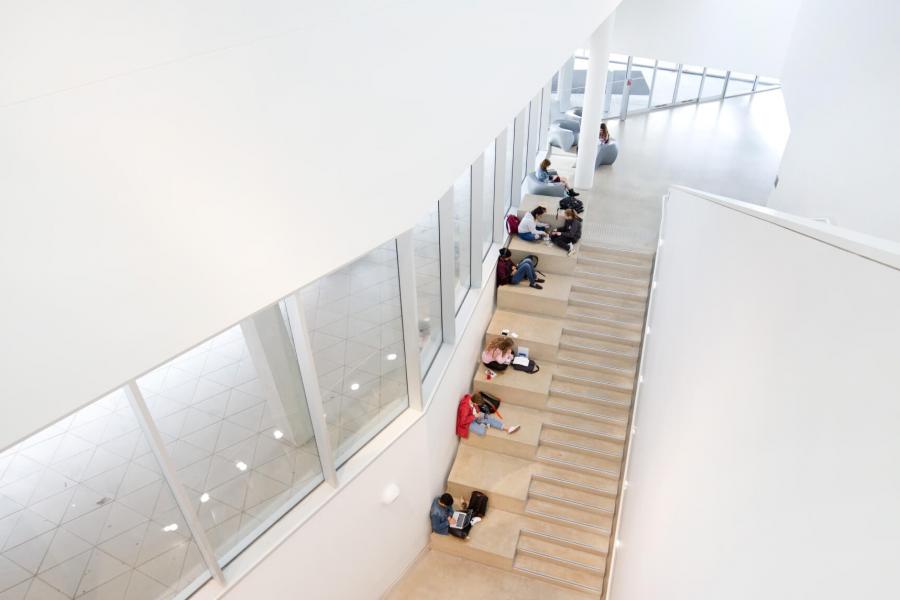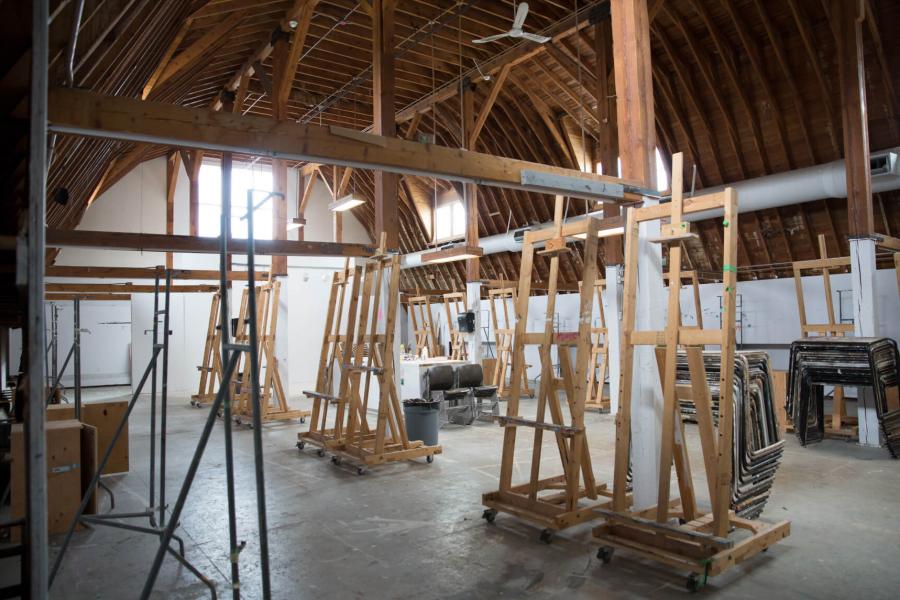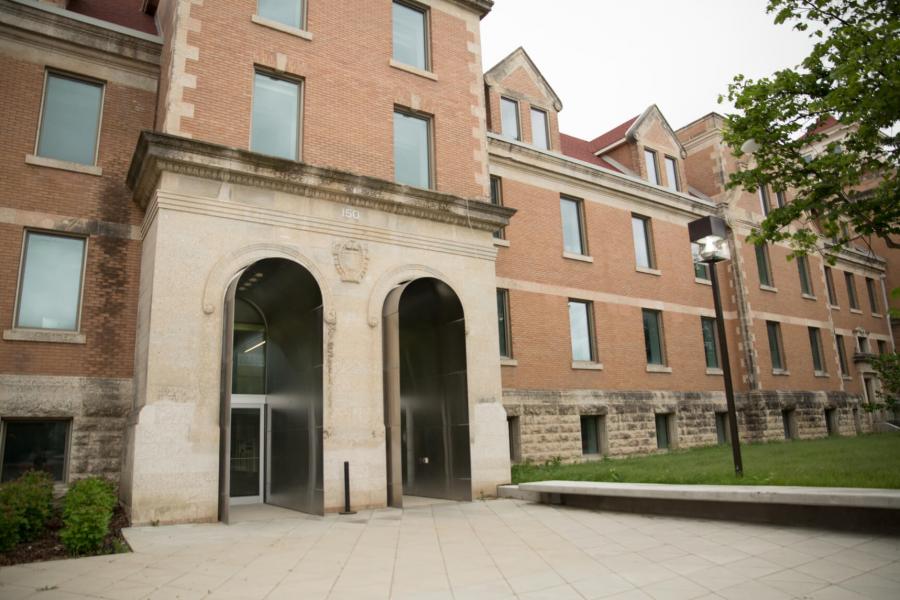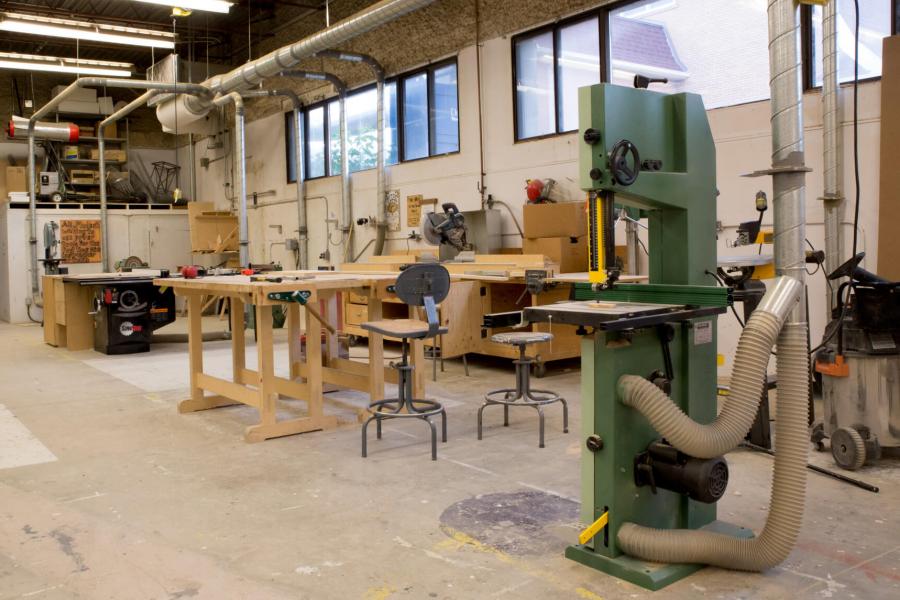 You may also be looking for
Contact us
School of Art
Room 313 ARTlab Building
180 Dafoe Road
University of Manitoba (Fort Garry campus)
Winnipeg, MB  R3T 2N2
204-474-9367
Toll free: 1-800-432-1960