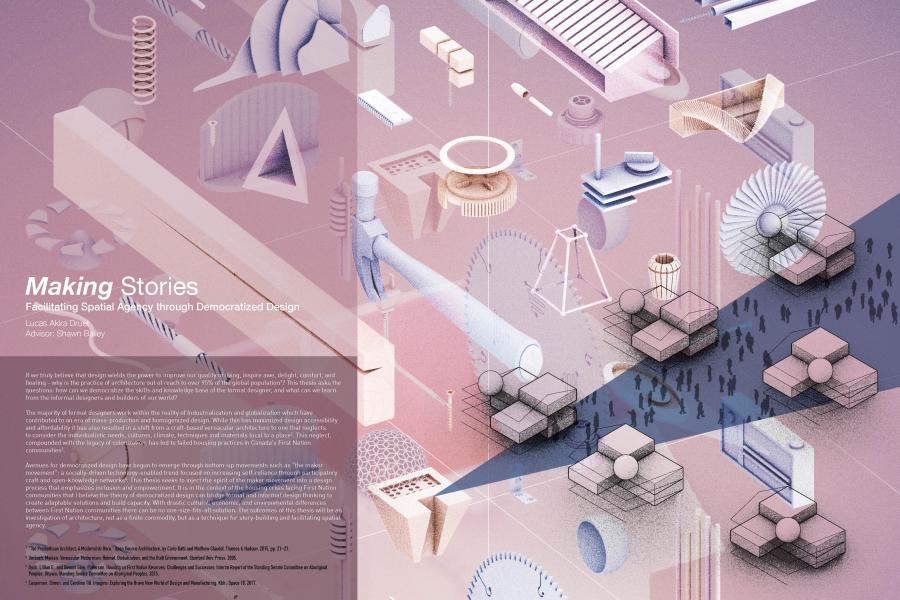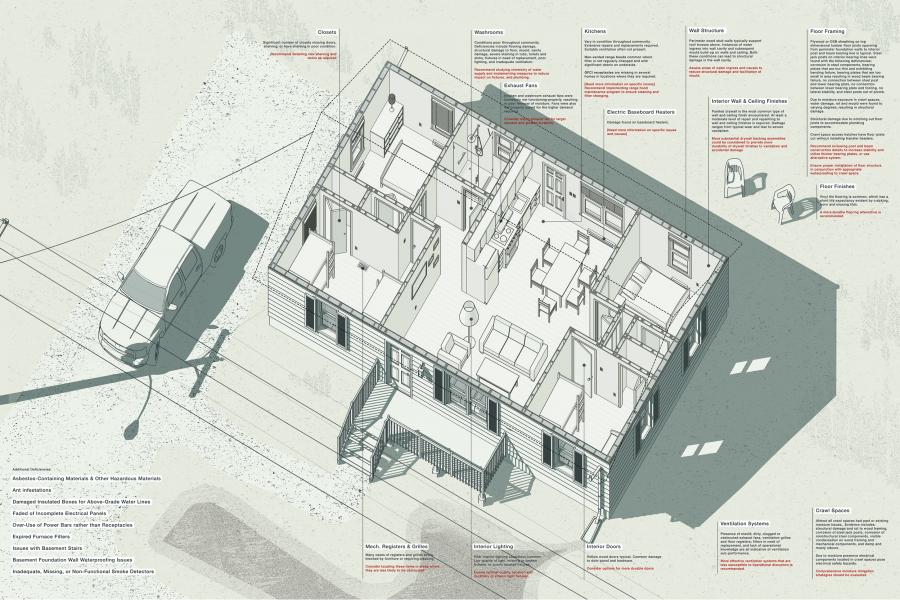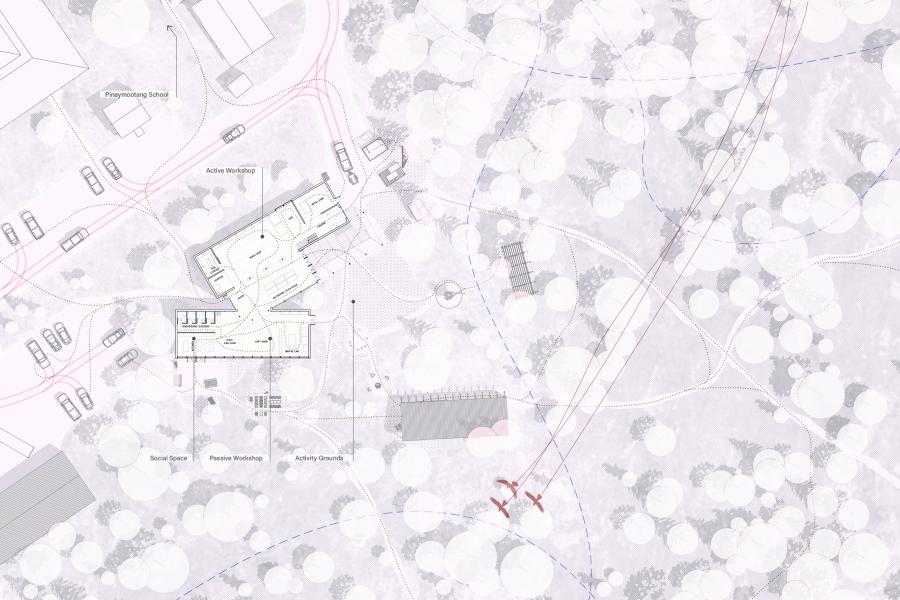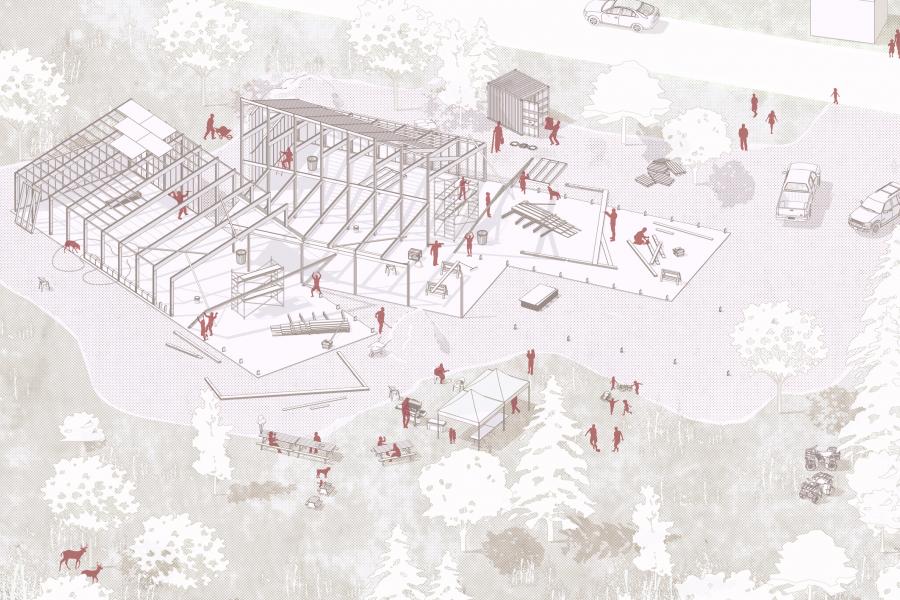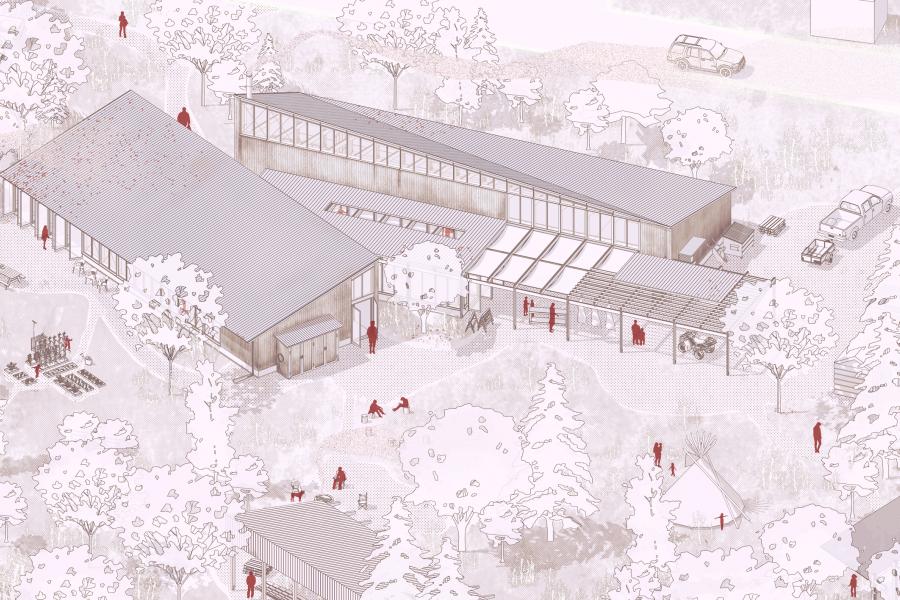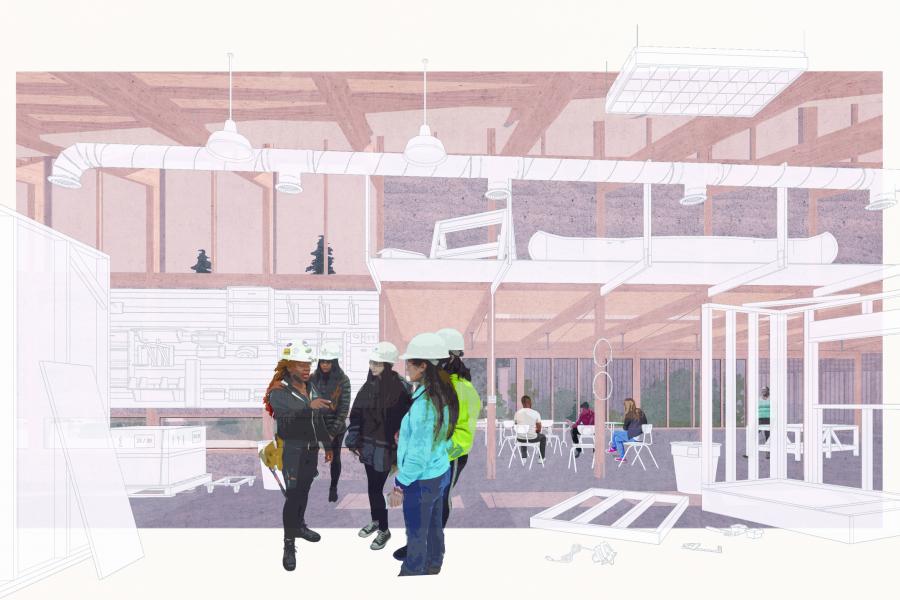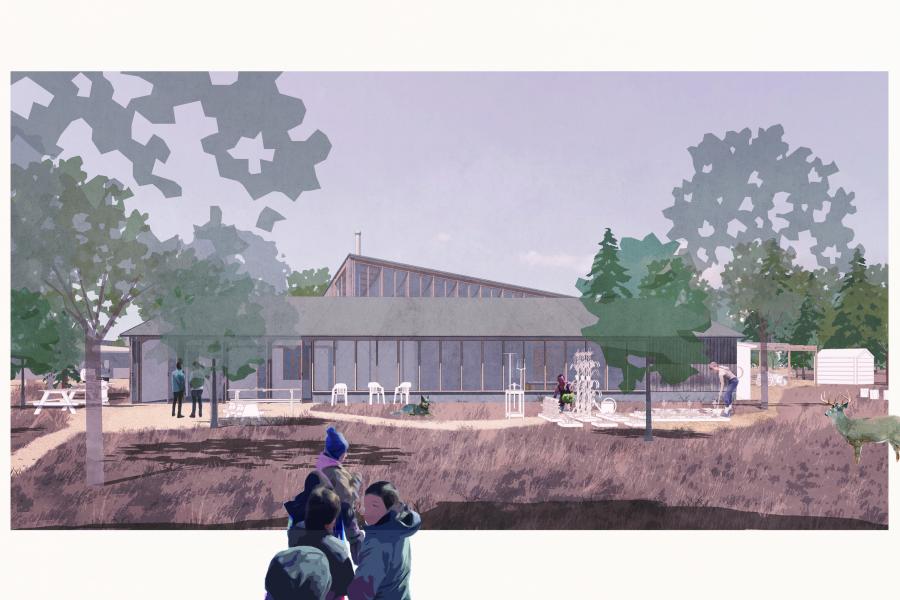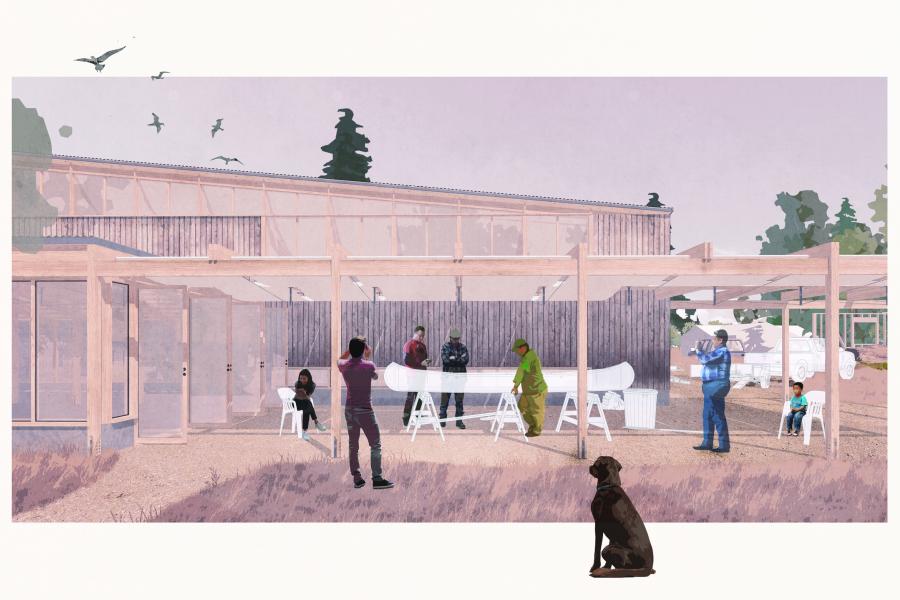 Making Stories:
Facilitating Spatial Agency through Democratized Design
 
If we truly believe that design wields the power to improve our quality of living, inspire awe, delight, comfort, and healing - why is the practice of architecture out of reach to over 95% of the global population1? This thesis asks the questions: how can we democratize the skills and knowledge base of the formal designer, and what can we learn from the informal designers and builders of our world?
The majority of formal designers work within the reality of Industrialization and globalization which have contributed to an era of mass-production and homogenized design. While this has maximized design accessibility and affordability it has also resulted in a shift from a craft-based vernacular architecture to one that neglects to consider the individualistic needs, cultures, climate, techniques and materials local to a place2. This neglect, compounded with the legacy of colonization, has led to failed housing practices in Canada's First Nation communities3.
Avenues for democratized design have begun to emerge through bottom-up movements such as "the maker movement": a socially-driven technology-enabled trend focused on increasing self-reliance through participatory craft and open-knowledge networks. This thesis seeks to harness the spirit of the maker movement as a strategy for capacity building. It is in the context of the housing crisis facing First Nation communities that I believe the theory of democratized design can bridge formal and informal design thinking to enable a community-led process for home-building. With drastic cultural, economic, and environmental differences between First Nation communities there can be no one-size-fits-all solution. Through a housing initiative program with the University of Manitoba, I was connected with Pinaymootang First nation of the Fairford Reserve, signatory to treaty 2. Through conversations and research, I learned about the unique challenges, needs, and strengths of the community.
The outcome of this thesis is an investigation of architecture, not as a finite commodity, but as a technique for story-building and facilitating spatial agency. This thesis explores how a community workshop facility could, host training programs, engage youth, strengthen cultural identity, and plant-a-seed that could one day enable a community-led process for home-building.
 
---
1 "The Promethean Architect: A Modern(Ist) Hero." Open Source Architecture, by Carlo Ratti and Matthew Claudel, Thames & Hudson, 2015, pp. 21–21.

2 Umbach, Maiken. Vernacular Modernism: Heimat, Globalization, and the Built Environment. Stanford Univ. Press, 2005.

3 Dyck, Lillian E., and Dennis Glen. Patterson. Housing on First Nation Reserves: Challenges and Successes: Interim Report of the Standing Senate Committee on Aboriginal Peoples. Ottawa: Standing Senate Committee on Aboriginal Peoples, 2015.