Next Steps: Accept your offer and explore your first year
So, you've hit 'submit' on your UM application or you've already received an offer of admission - congratulations! If you're wondering what happens next, we have you covered. Watch our Next Steps for New Students series for all the info you need.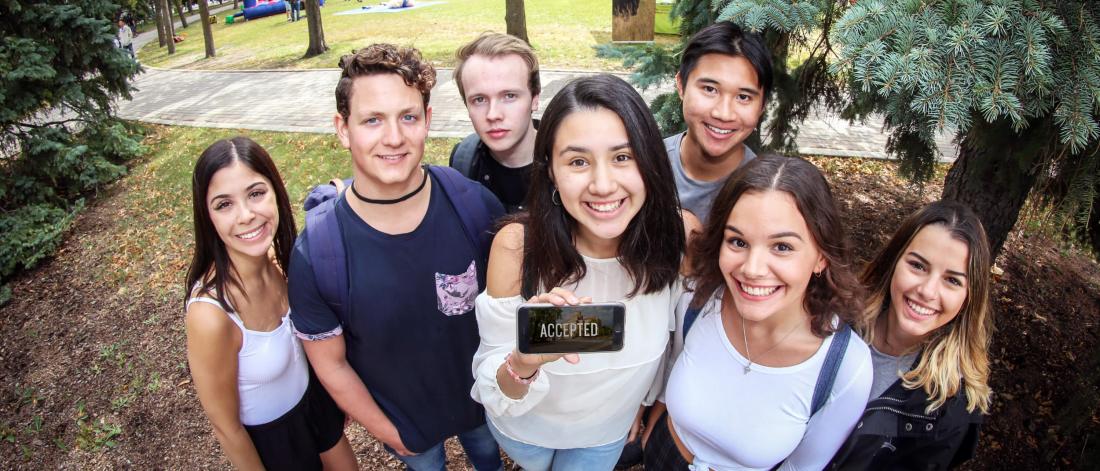 Congratulations! You've applied to UM!
Step 1: Accept your offer
You will be notified by email when the University has made an official admission decision about your application.
To check your application status or accept or decline an offer, log into your application portal.
If you have received an admission offer, your letter of offer will be available within the online application portal. Follow the steps in that letter to accept your offer.
Make sure you accept your offer by the deadline provided before you claim your UMnetID and register for classes.
You can check the status of your application or review for any outstanding documents by logging in to your application portal.
Claim an entrance scholarship
Scholarship offers will be emailed to eligible students after an admission decision is made.
Follow the steps in that email to claim your scholarship.
Request transfer credits for AP or IB results
Your AP (Advanced Placement) and IB (International Baccalaureate) coursework may be eligible for university transfer credit.
Students are encouraged to submit their request as early as possible to facilitate the transfer credit process and registration of university classes.
Step 2: Plan your first year courses
Step 3: Explore first year resources
Step 4: Attend UM Orientation