Parking at the University of Manitoba
With nearly 8,000 parking spaces on our campuses, we're committed to providing environmentally sustainable, innovative and professionally-managed parking options for our students, faculty, staff and visitors.
Due to the COVID-19 situation, Parking Services located at the Welcome Centre will not be open for in person inquiries at this time.
Contractors
Effective June 15th, contractors working on campus will require a permit or to park and pay in a metered location. Please visit Contractor Parking for full details.
Permit Holders
August 2020 parking fees will be waived for staff parking permit holders. If you are a current permit holder, you may park in any staff or student parking lot located closest to your building. No action is required by permit holders, and staff permit holders will retain their space in their original lot.
For full details or should you wish to cancel your parking permit please visit the staff parking webpage.
Staff or Students without Permits 
Free parking is available in U Lot West for active staff and students who register their licence plate with Parking Services at parking@umanitoba.ca, or by calling 204-474-9483. 
Casual Parkers
Should you require parking on campus, please contact Parking Services at parking@umanitoba.ca or 204-474-9483 for parking options. Alternatively, you may park at one of the reduced rate meters located in lots L, Q, D and U. The reduced rates are $1.50/hour, $6.00/day and are subject to change. For a campus map, all other lots and rates visit our Short-term Parking Page.
Emails and voicemails are being monitored and our goal is to respond the same day or within 1 business day. Parking Services thanks you for your consideration at this time. Please continue to check back here for updates.
Stay informed about COVID-19 measures at the University of Manitoba.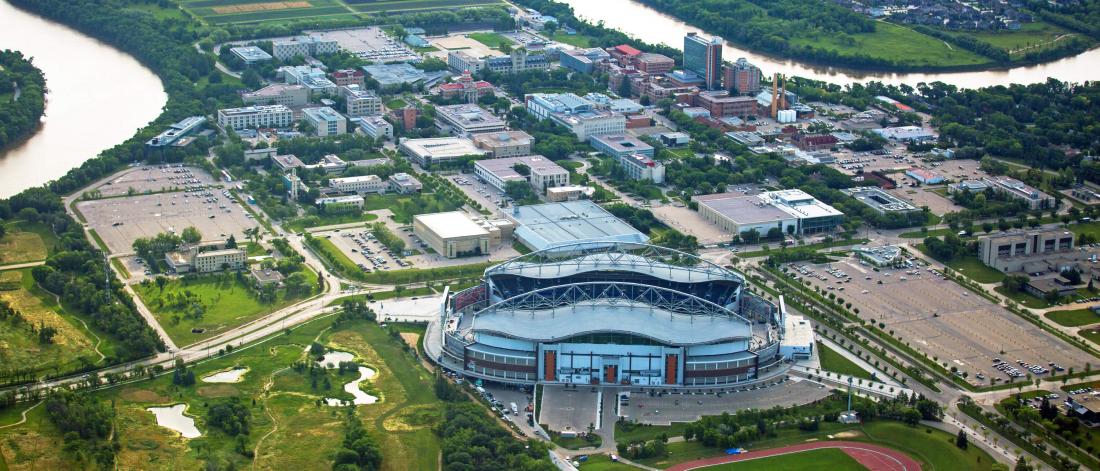 Parking at the University of Manitoba
Carpool parking
Carpooling to campus is a great way to save money, reduce your environmental footprint and meet new people. Designated carpool stalls are available in U, Q and B lots on Fort Garry campus, and E lot on Bannatyne campus.
Parking citations and violations
Contact us
Parking Services
Welcome Centre
423 University Crescent
University of Manitoba (Fort Garry campus)
Winnipeg, MB R3T 2N2 Canada
You may also be looking for