Study with us
Study at one of the oldest law schools in Western Canada. A Faculty of Law education is a passport to accomplishing ground-breaking legal work anywhere in the world.
Build relationships with practicing professionals
As the only law school in Manitoba, Faculty of Law enjoys strong, exclusive relationships with practicing lawyers and judges in the community who teach and mentor students throughout their studies.
David T. Sgayias Centre
Faculty of Law provides graduate students with a quiet study space at the David T. Sgayias Centre and full access to the E.K. Williams Law Library. Both facilities are located on the Research and Graduate Studies floor of Faculty of Law.
Student activities
Faculty of Law fosters a dynamic, intellectual environment with workshops, seminars and roundtables all graduate students are encouraged to attend.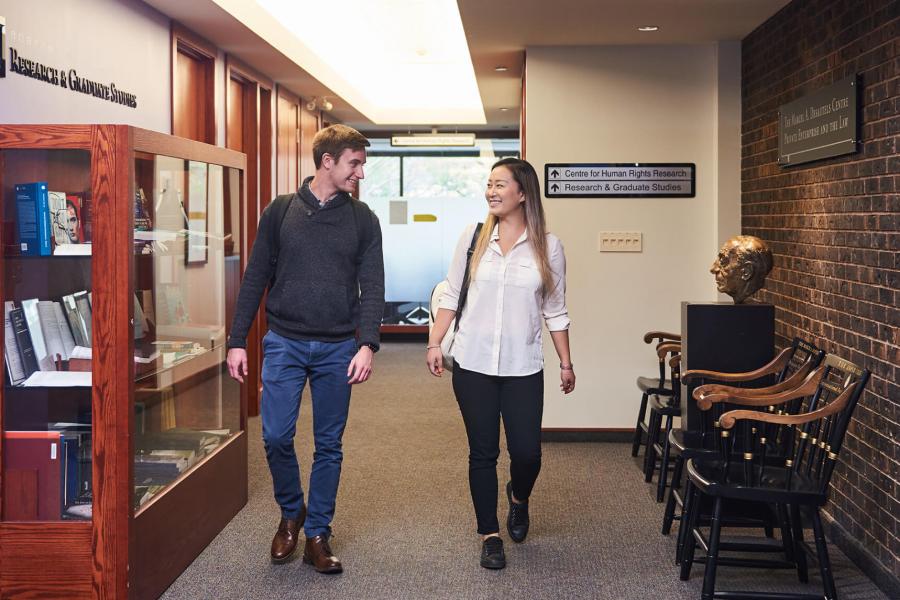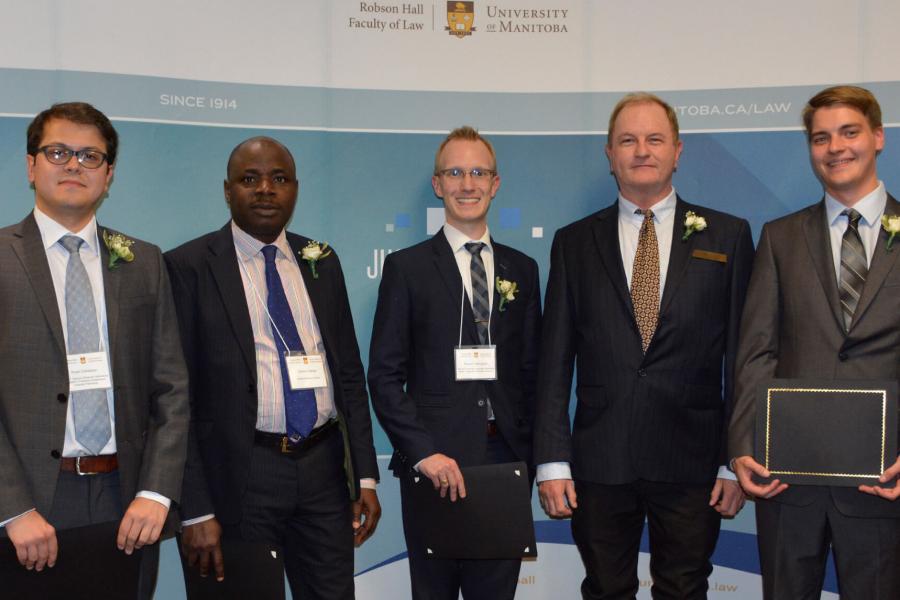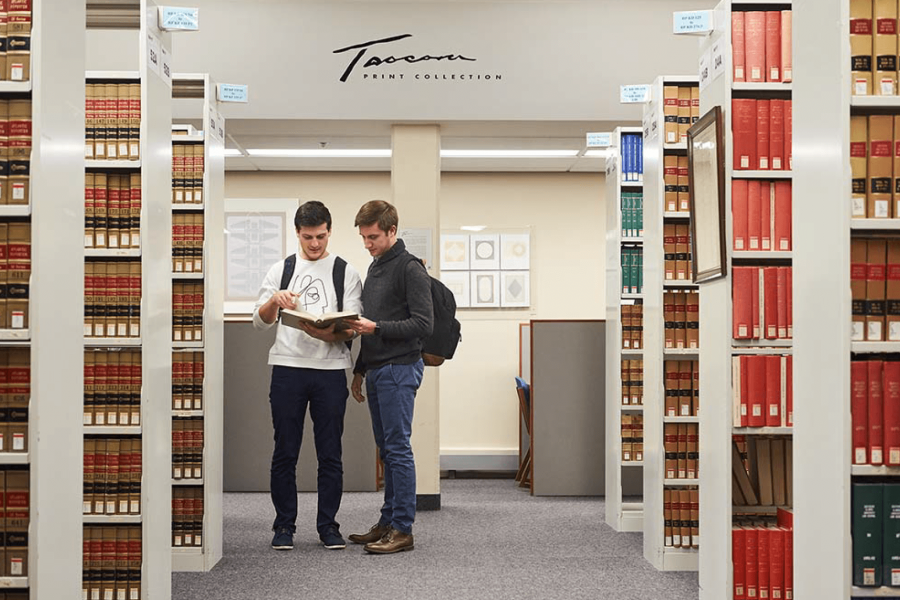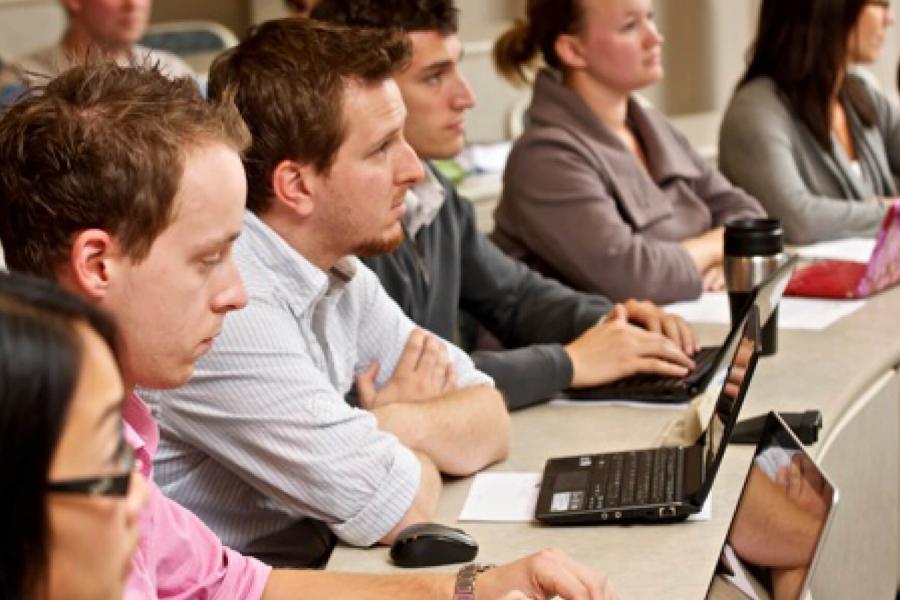 Program details
The Master of Laws is a full-time research degree focused on faculty-supervised research leading to a thesis, ideal for students who wish to deepen their legal knowledge and research skills and for those who are considering advancing to a PhD or undertaking careers in research, policy work or legal practice.
Master of Laws
Expected duration: One year
Tuition and fees: one year tuition, then continuing fees in subsequent years (refer to Graduate tuition and fees)
All students in the LLM must complete:
Graduate Seminar: Legal Research & Theory (LAW 7110)
Two elective courses
Major written research thesis
Sample course offerings:
LAW 3018: Human Rights Law (3 credit hours)
LAW 3050: Commercial Law (3 credit hours)
LAW 3070: Gender and Law (3 credit hours)
LAW 3520: Taxation of Trusts and Estates (3 credit hours)
LAW 3530: Administrative Law (3 credit hours)
LAW 3336: Law and Popular Culture (3 credit hours)
LAW 3980: Law and Religion (3 credit hours)  
LAW 7120: Research Paper in Law (3 credit hours)
For full course descriptions, please visit the Faculty of Law website.
Admission requirements
The following are minimum requirements to be considered for entry into the Master of Laws program. Meeting these requirements does not guarantee acceptance into the program.
In addition to the admission requirements of the Faculty of Graduate Studies, you must have a minimum of:
A Juris Doctor, Bachelor of Laws or equivalent degree in law with a first or high upper second B+
Applicants normally hold a common law or Canadian civil law degree, but applications from those whose legal education has been in another legal system will be given full consideration.
In addition to the admission requirements described here, all applicants must meet the minimum admission and English language proficiency requirements of the Faculty of Graduate Studies.
Applicants that are required to submit proof of English proficiency may do so by achieving one of the following:
Test of English as a Foreign Language (TOEFL) Internet based -iBT (100)
International English Language Testing System (IELTS™) (minimum overall band of 7.0 in the Academic Module with a reading and writing band minimum of 7.0)
Applicants may be required to demonstrate proficiency based upon the submission of written work.
Meeting these requirements does not guarantee acceptance into the program.
How to apply
The Master of Laws program has only one application deadline per year, and applications are accepted for September entry only. Applications must be completed online and include several parts:
$100 application fee (non-refundable)
CV/Resumé
Research proposal
Statement of Intent
Three letters of recommendation
Contact us
Admission and application inquiries
Faculty of Graduate Studies
Room 500 UMSU University Centre
65 Chancellors Circle
University of Manitoba (Fort Garry campus)
Winnipeg, MB R3T 2N2 Canada
graduate.admissions@umanitoba.ca
Phone: 204-474-9377
Monday to Friday
8:30 a.m. to 4:30 p.m.
Program inquiries
Faculty of Law
306B Robson Hall
224 Dysart Road
University of Manitoba (Fort Garry campus)
Winnipeg, MB R3T 2N2
lawinfo@umanitoba.ca
Phone: 204-474-6130
Fax: 204-474-7580