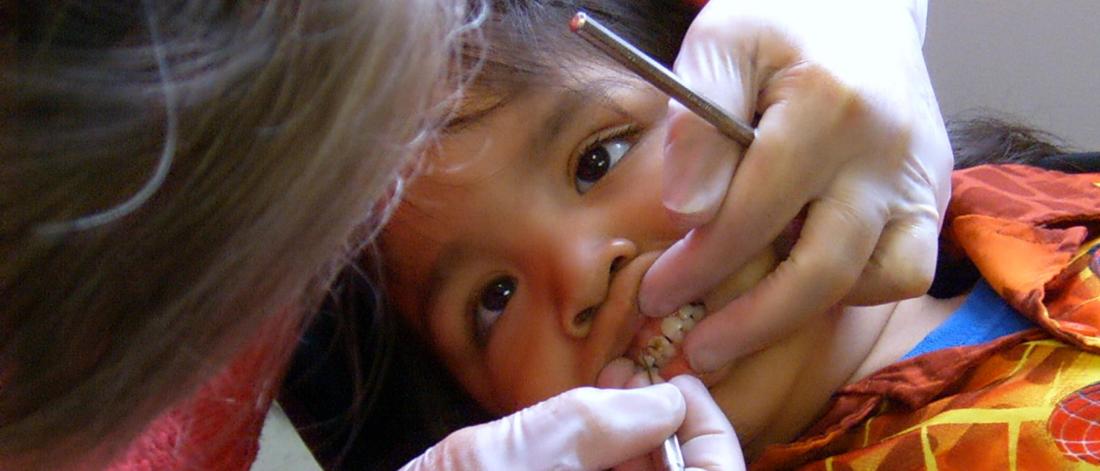 Our specialty clinics

Divisions

Community dentistry / Dental public health
Orthodontics
Pediatric dentistry

Department researchers
Undergraduate programs Dental education
To teach dental and dental hygiene students about prevention and interception of dental disease and malocclusion as well as train dental students in orthodontic and pediatric dentistry procedures required by the practicing dentist.
Our enhanced training experience is presented in several different formats: class lectures, reading assignments, self-directed study as well as pre-clinical and clinic sessions.
Undergraduate courses
Second Year
PDSD 2400 Orthodontics 2
PDSD 2410 Pediatric Dentistry 1
PDSD 2420 Dental Public Health
PDSD 2430 Introduction to Orthodontics
Third Year
PDSD 3402 Orthodontics 3
PDSD 3404 Dental Public Health 2
PDSD 3412 Pediatric Dentistry 2
Fourth Year
PDSD 4402 Orthodontics 4
PDSD 4412 Pediatric Dentistry 3
PDSD 4422 Community Dentistry Externship
residency Clinical specialty programs
Master of Science in Orthodontics
The Master of Science in Orthodontics program provides a background in the basic sciences underlying orthodontic treatment and instills a critical, independent, problem-solving approach toward clinical practice.
Learn more about Orthodontics (MSc)
Master of Dentistry in Pediatric Dentistry
The Master of Dentistry in Pediatric Dentistry program provides an opportunity for dentists to pursue higher education and research in the field of pediatric dentistry with a focus on prevention and public health in underserved and disadvantaged communities (Indigenous, rural and urban poor).
department Research
Members of the Preventive Dental Science department are active in various areas of research, including:
orthodontic biomaterials
epidemiology of malocclusion
public health orthodontics
preventive and interceptive orthodontics
the biology of tooth movement
epidemiology of early childhood caries
prevention of early childhood caries
early childhood oral health promotion
nutrition and early childhood oral health
educational research
silver diamine fluoride to manage early childhood caries
qualitative research
Indigenous oral health research
health services research
oral health of seniors
You may also be looking for
Contact us
Preventive Dental Science
Room P131, Pathology Building
790 Bannatyne Avenue
University of Manitoba
Winnipeg, MB R3E 0W2 Canada