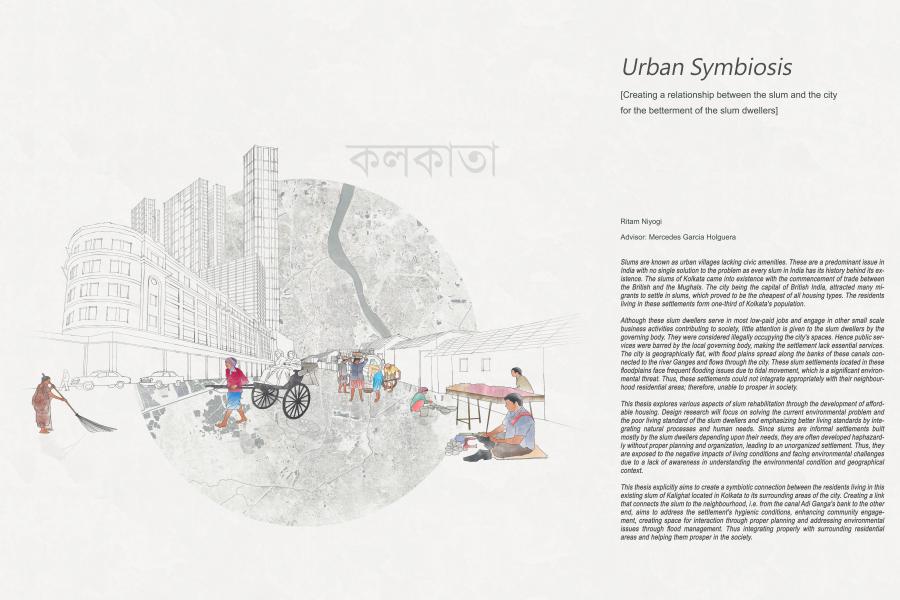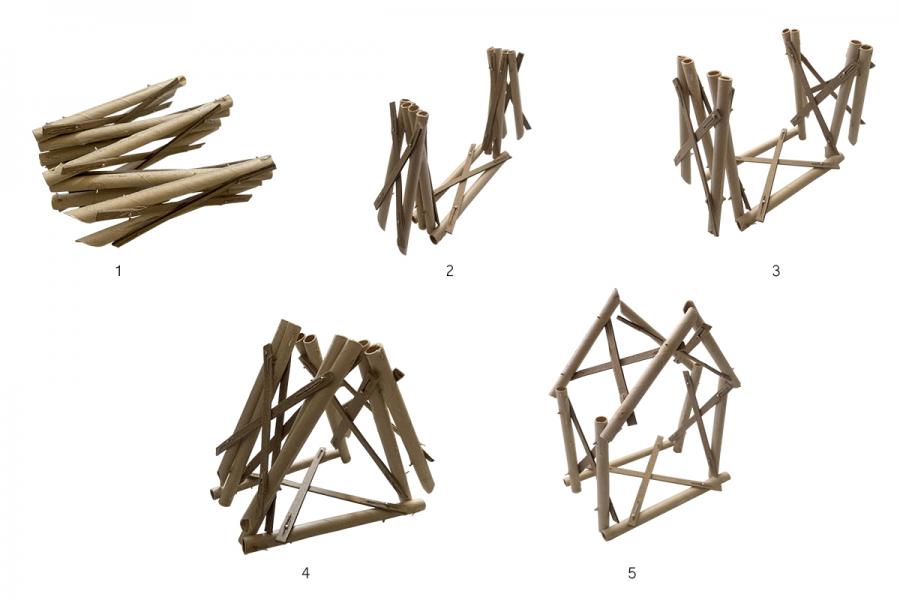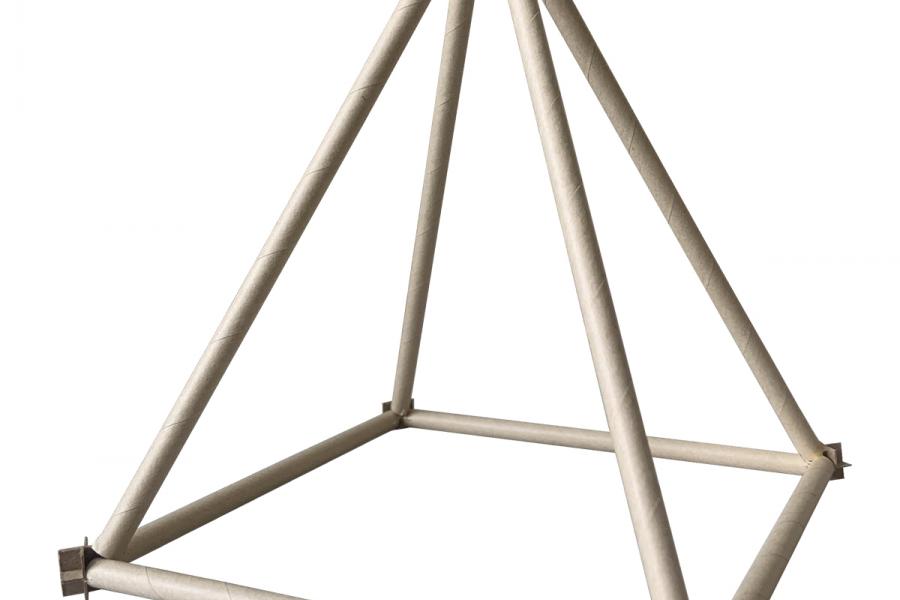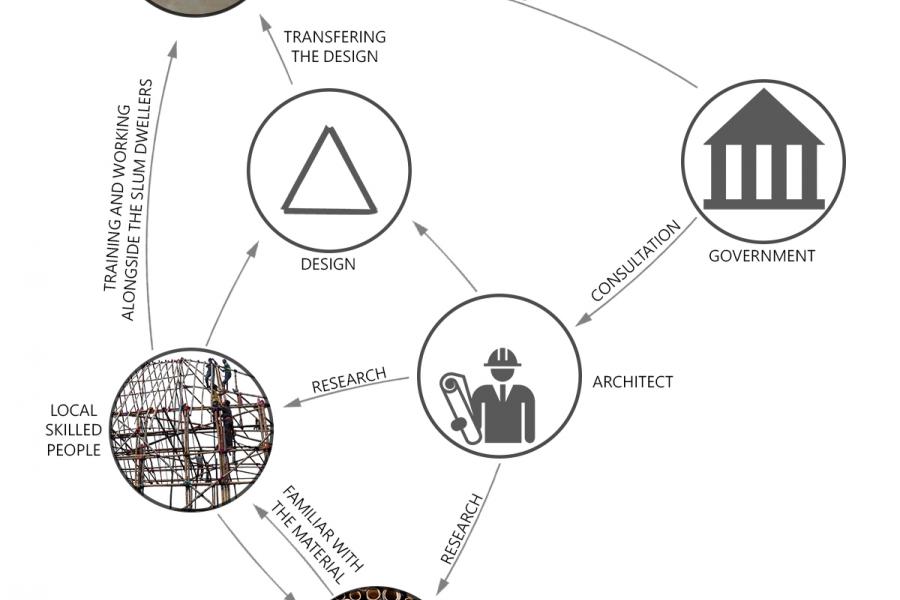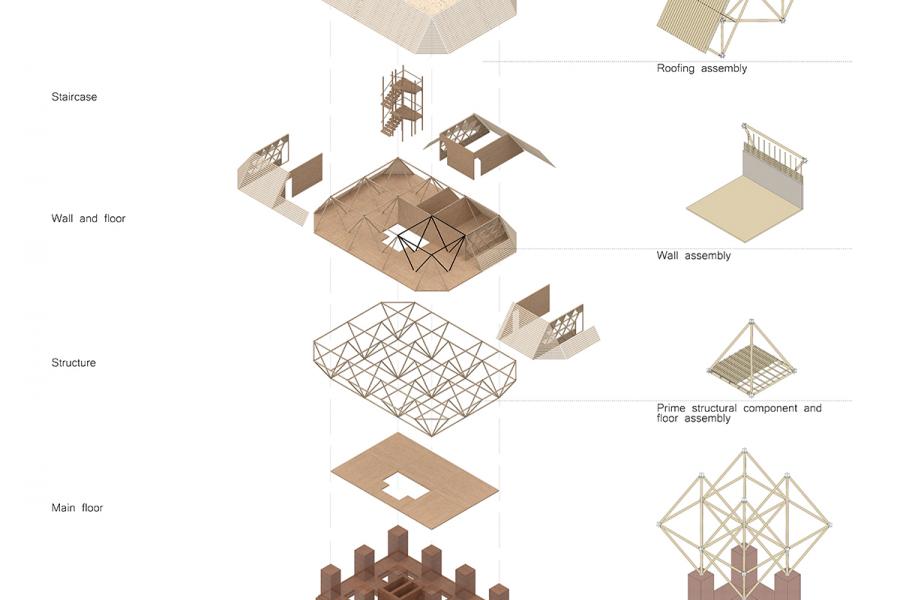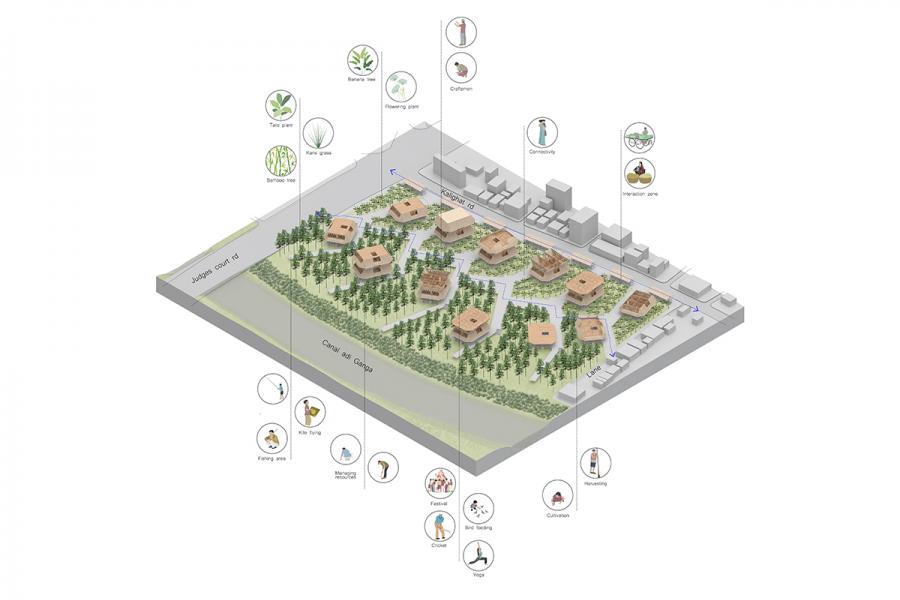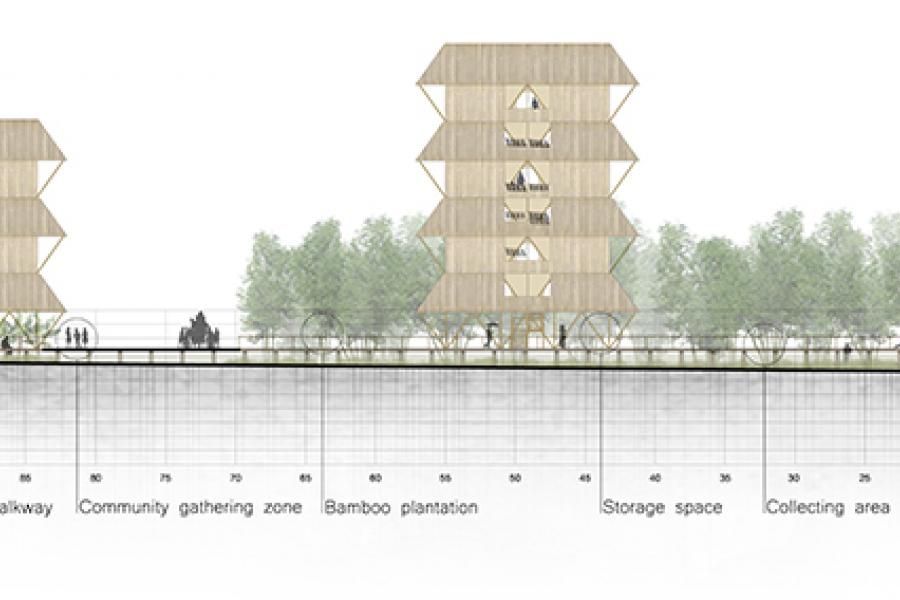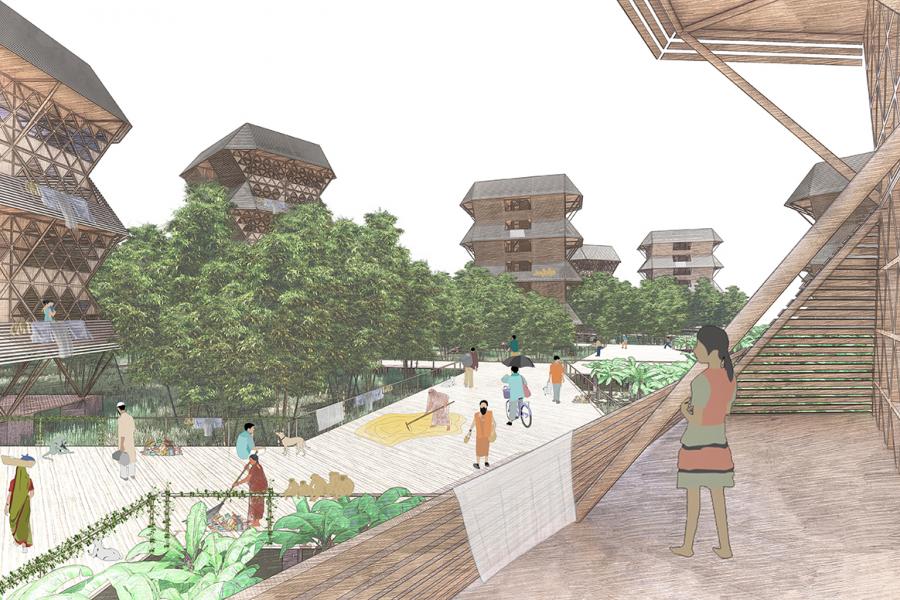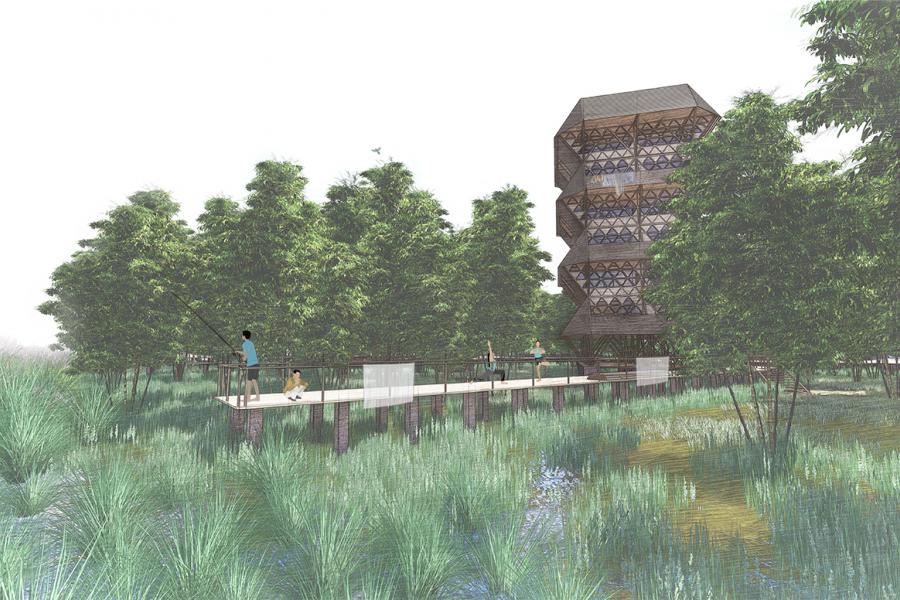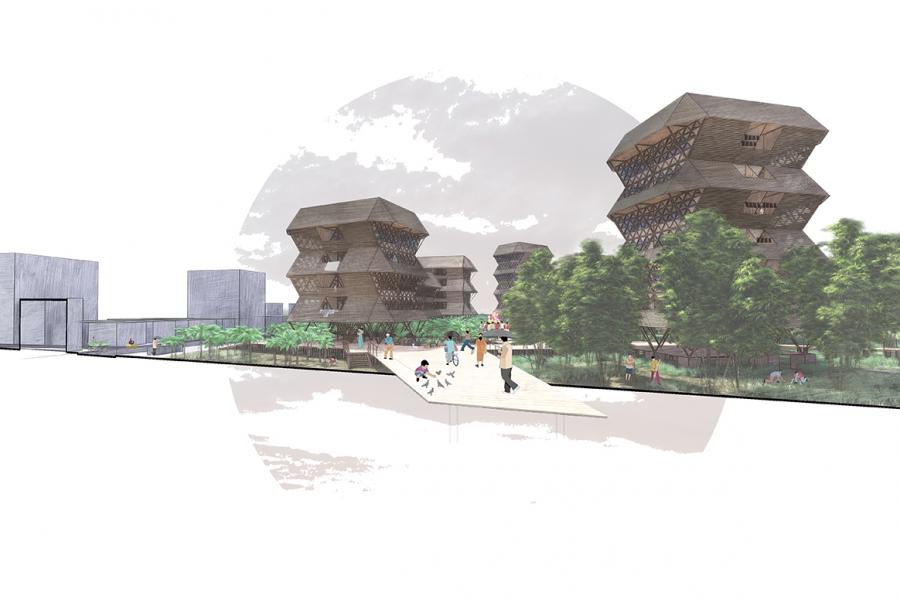 Urban Symbiosis
[Creating a relationship between the slum and the city for the betterment of the slum dwellers]
Slums are known as urban villages lacking civic amenities. These are a predominant issue in India with no single solution to the problem as every slum in India has its history behind its existence. The slums of Kolkata came into existence with the commencement of trade between the British and the Mughals. The city being the capital of British India, attracted many migrants to settle in slums, which proved to be the cheapest of all housing types. The residents living in these settlements form one-third of Kolkata's population.
 Although these slum dwellers serve in most low-paid jobs and engage in other small scale business activities contributing to society, little attention is given to the slum dwellers by the governing body. They were considered illegally occupying the city's spaces. Hence public services were barred by the local governing body, making the settlement lack essential services. Moreover, the city is geographically flat, with flood plains spread along the banks of these canals connected to the river Ganges and flows through the city. These slum settlements located in these floodplains face frequent flooding issues due to tidal movement, which is a significant environmental threat. Thus, these settlements could not integrate appropriately with their neighbourhood residential areas; therefore, unable to prosper in society.  
This thesis explores various aspects of slum rehabilitation through the development of affordable housing. Design research will focus on solving the current environmental problem and the poor living standard of the slum dwellers and emphasizing better living standards by integrating natural processes and human needs. Since slums are informal settlements built mostly by the slum dwellers depending upon their needs, they are often developed haphazardly without proper planning and organization, leading to an unorganized settlement. Thus, they are exposed to the negative impacts of living conditions and facing environmental challenges due to a lack of awareness in understanding the environmental condition and geographical context.  
This thesis explicitly aims to create a symbiotic connection between the residents living in this existing slum of Kalighat located in Kolkata to its surrounding areas of the city. Creating a link that connects the slum to the neighbourhood, i.e. from the canal Adi Ganga's bank to the other end, aims to address the settlement's hygienic conditions, enhancing community engagement, creating space for interaction through proper planning and addresses environmental issues through flood management. Thus integrating properly with surrounding residential areas and helping them prosper in the society.