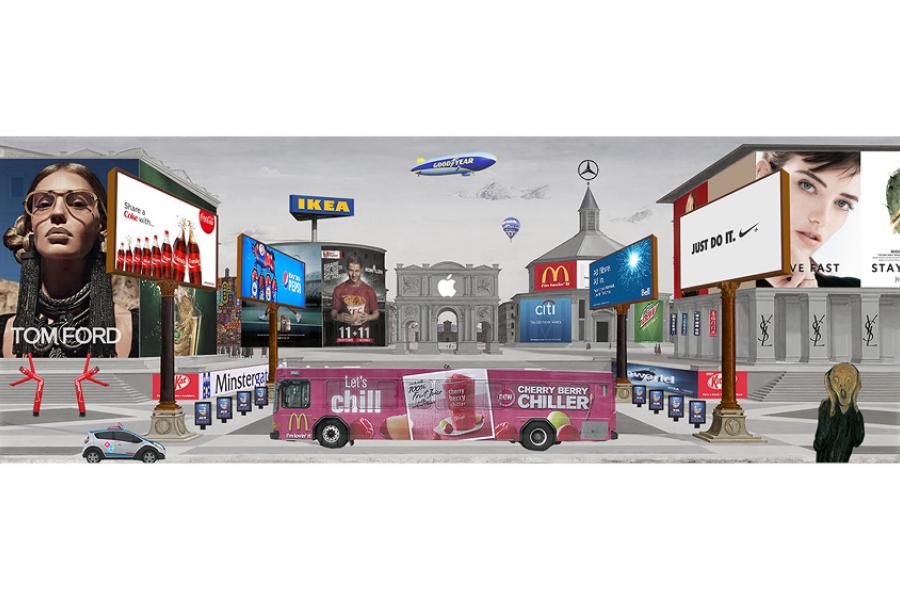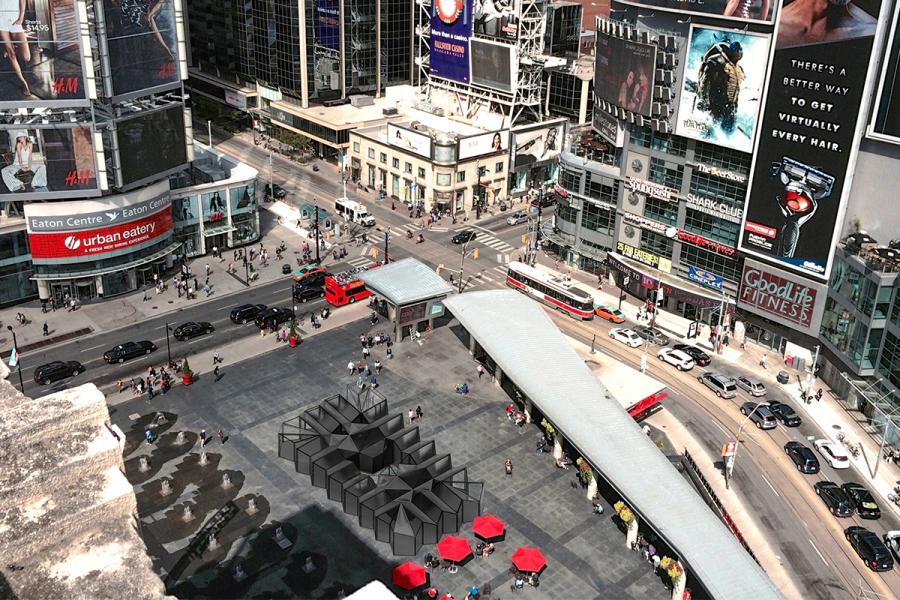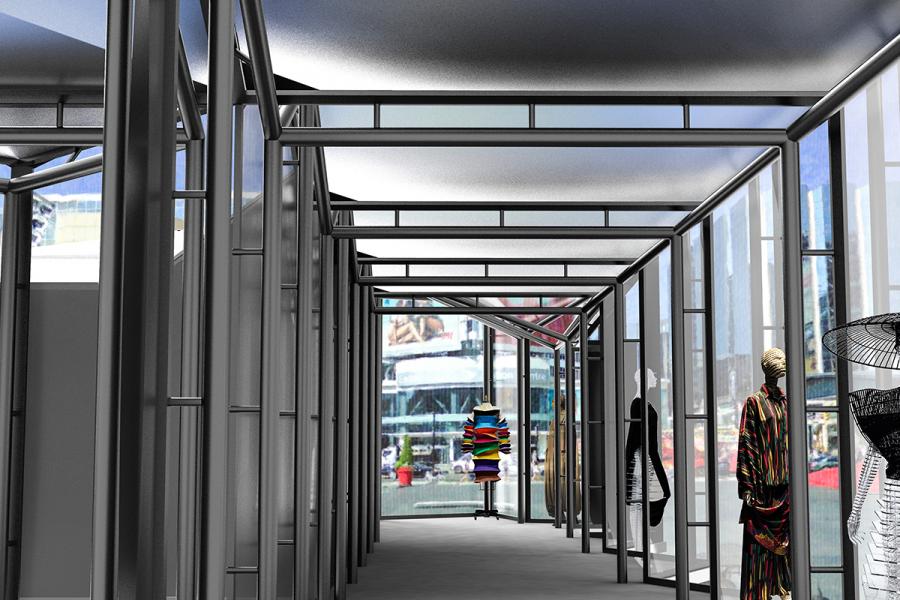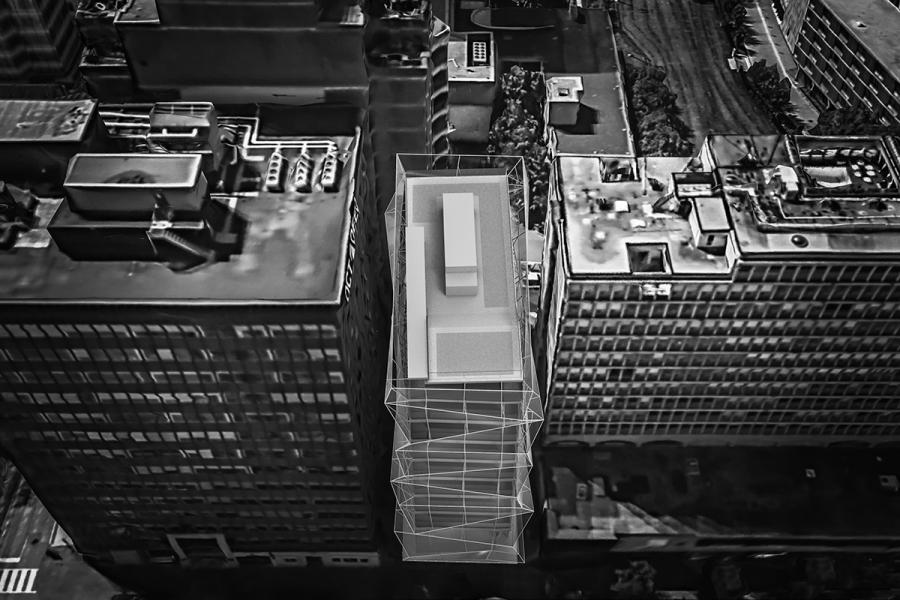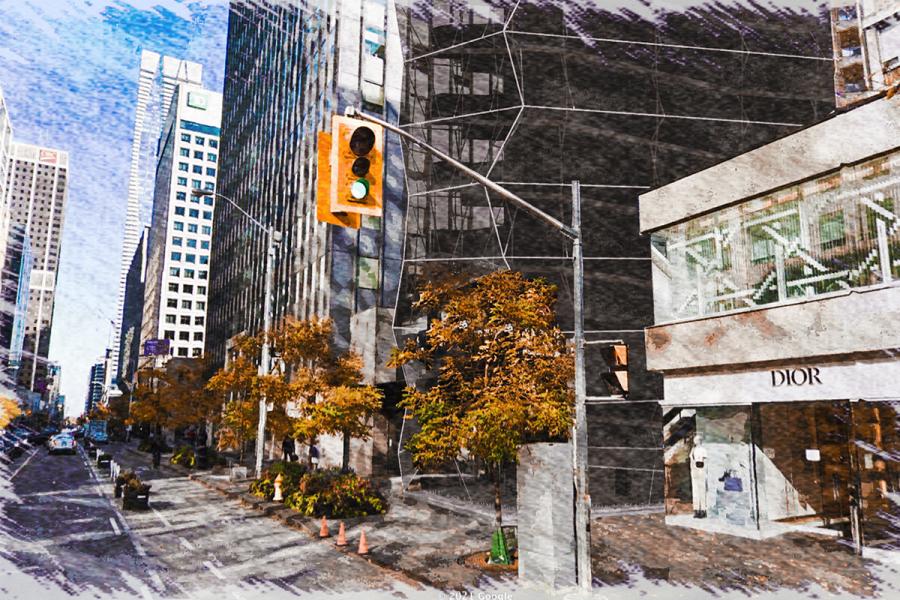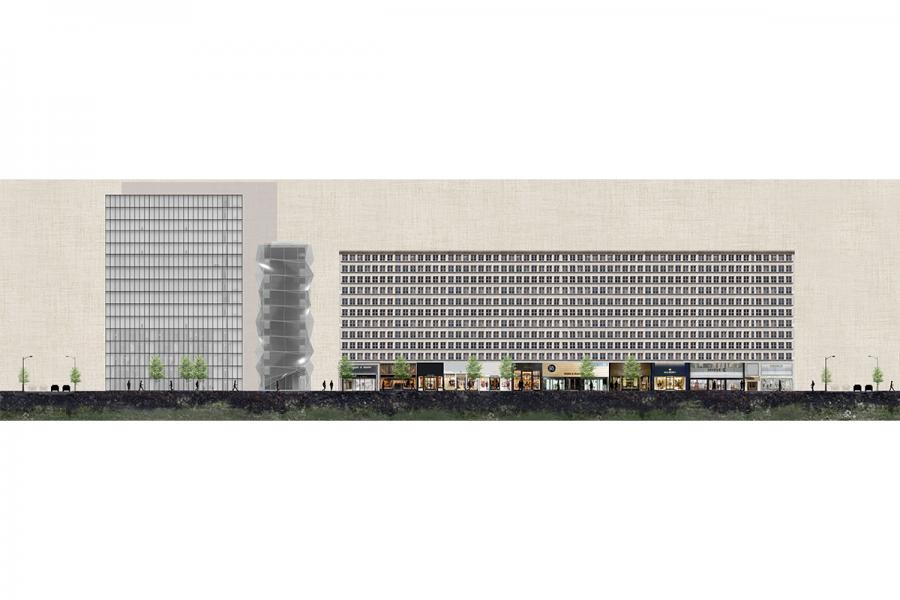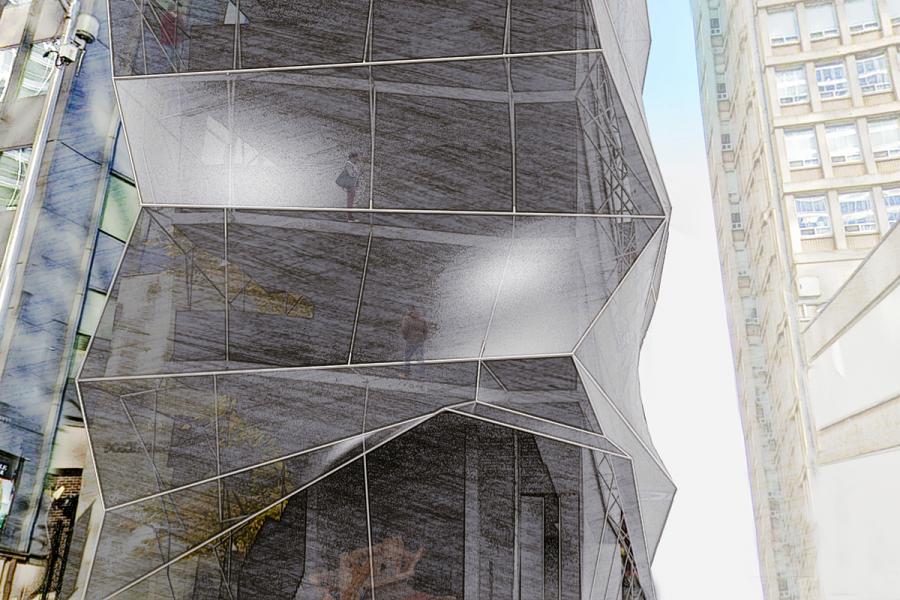 The Building Tells Everything -- The critical relationship between architecture and advertising
 
The question I focused on is "what is the role of architecture in advertising". Starting learning from the expression ways of advertising in ancient China such as the different forms of advertising in Chinese drawings, to nowadays expression in different cities, and through the research of different related precedents, these all help me to explore more embodied ways that integrating advertising and architecture. 
Beginning with the fashion brand of "Issey Miyake", I analyze and look into the feasibility of designing a small experience store for "Issey Miyake" in Toronto Yonge-Dundas Square. Basing on the brand's history, features, and audience, the design of this small experience store should not only accommodate the selling of products but also is a different form of advertising expression and communication. The brand and architecture become integrated during this process. Each of them does not exist in isolation from another, hence architecture is an abstract indication of advertising.
Through the design of a small experience store for the brand "Issey Miyake", it is necessary to extract the essence and features from it and then put me into a larger scale architecture design -- Issey Miyake flagship store. In this flagship store, I want to show to people that: What advertisements bring to them is no longer dirty and messy blocks or heady and smothered billboards, but information areas that can exist in harmony with buildings and even cities. Through people's subconsciousness and feel of brands or product itself, the function of advertising is reflected in architecture in an unintuitive but obvious way.