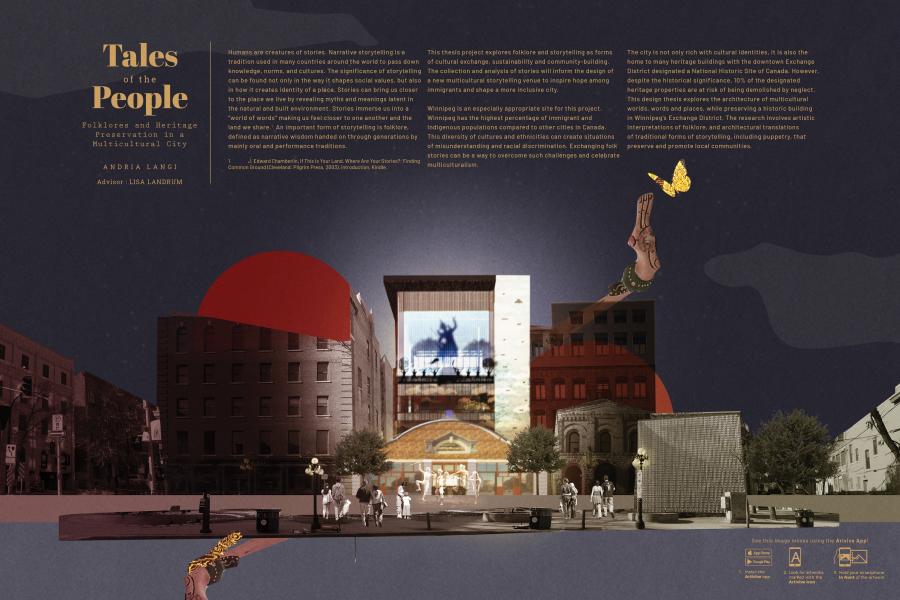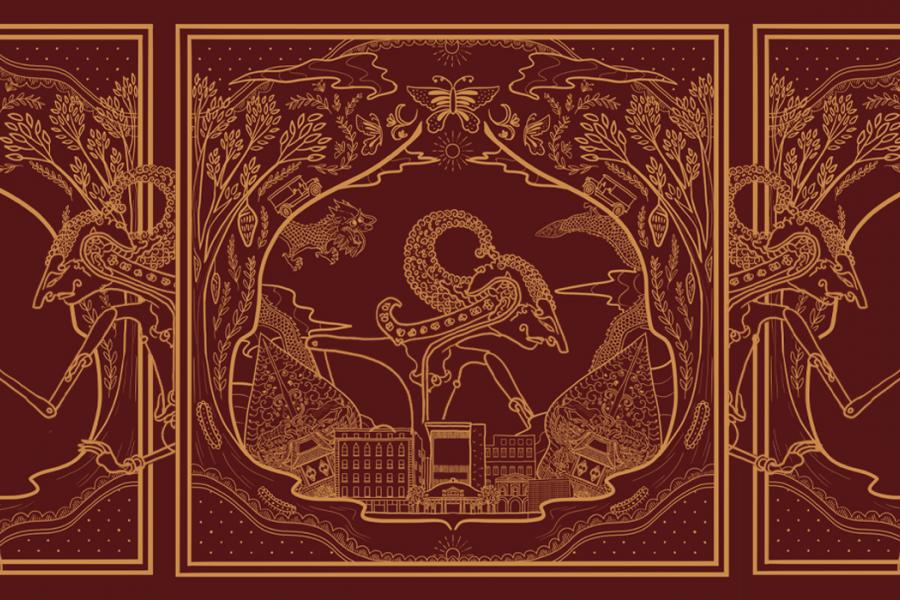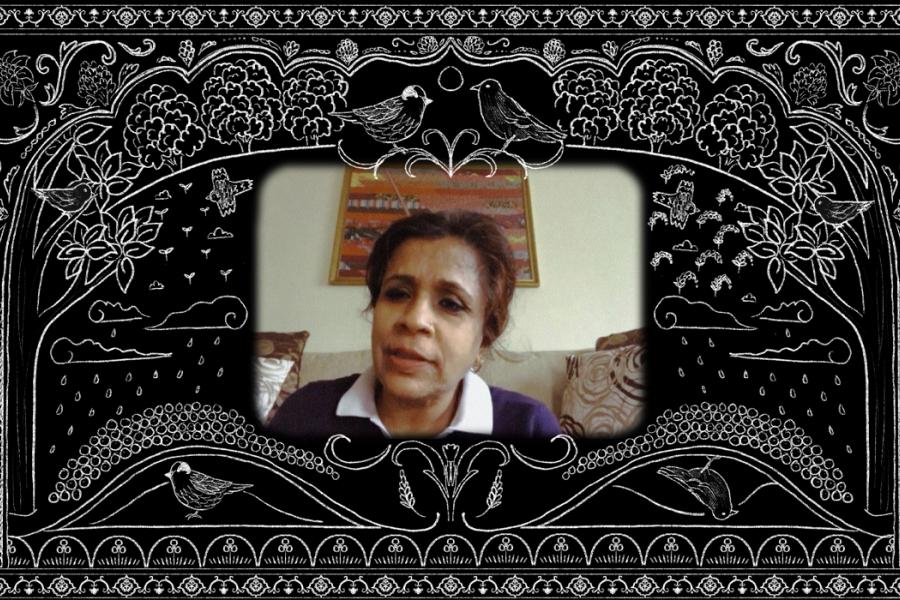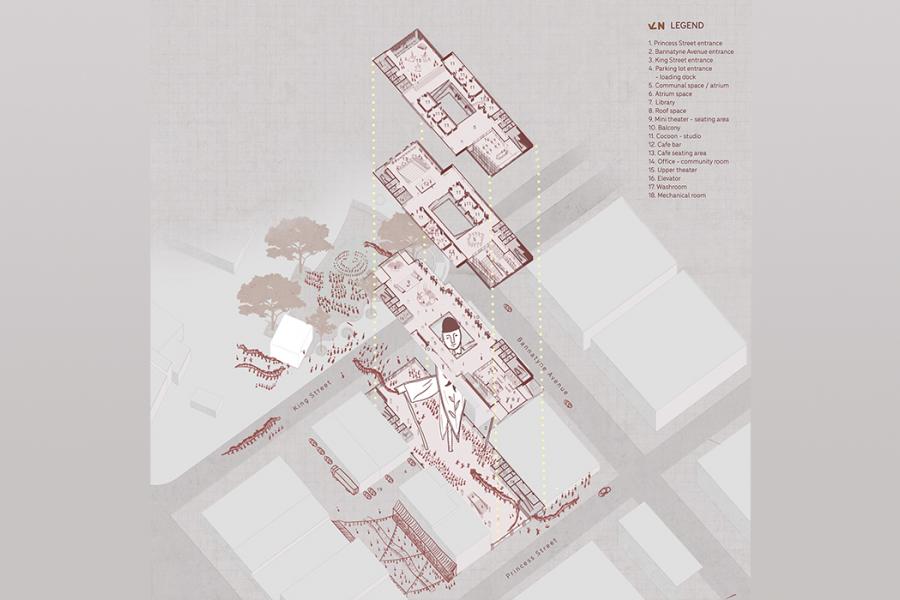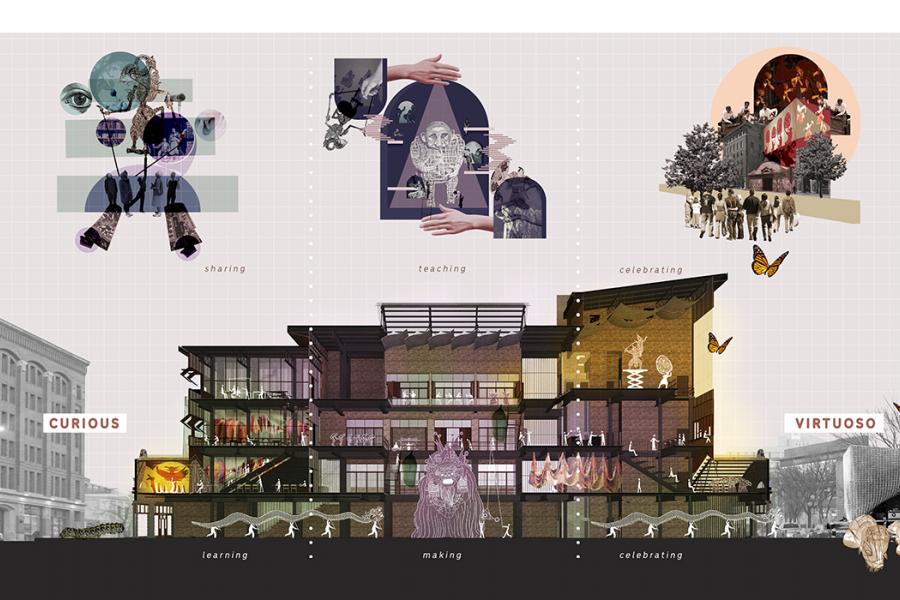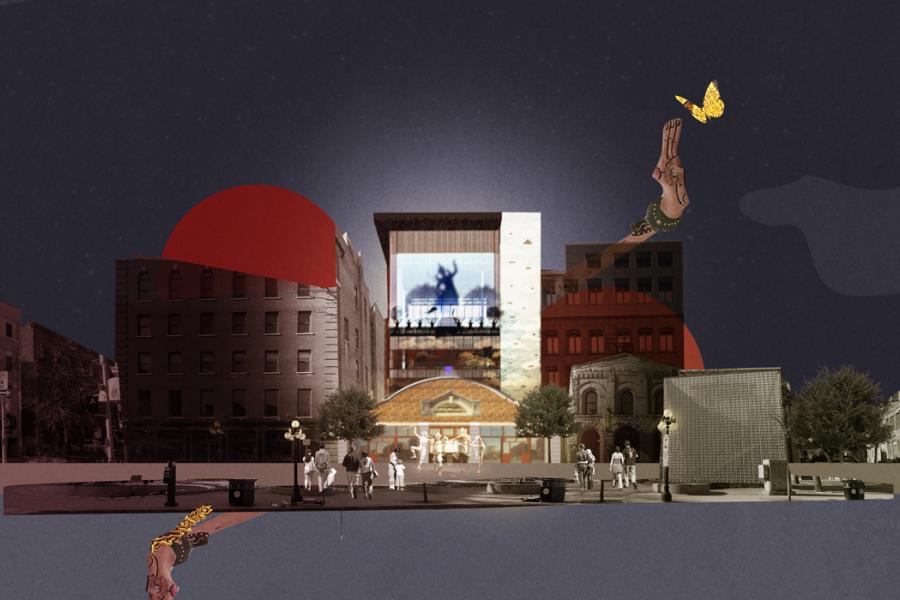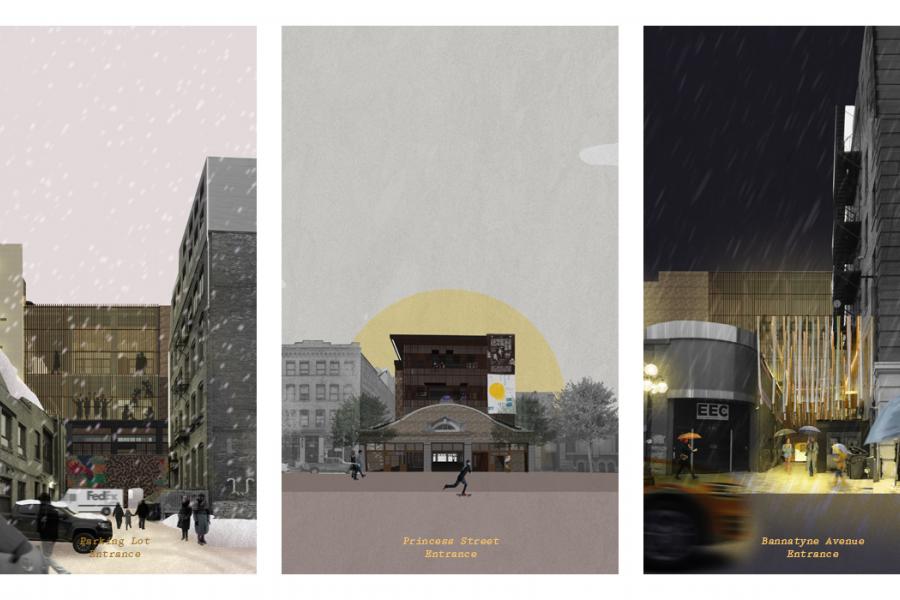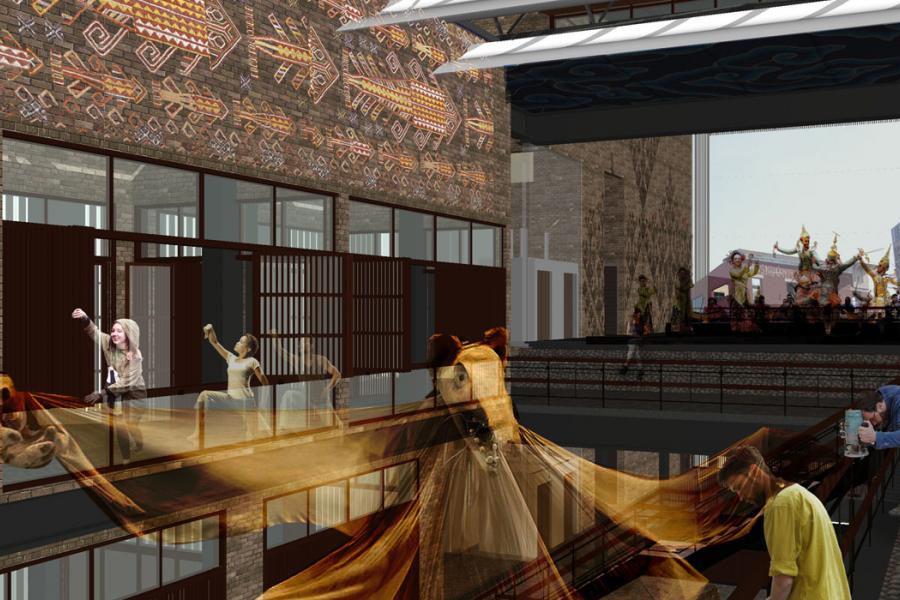 Tales of the People: Folklores and Heritage Preservation in a Multicultural City
 
Humans are creatures of stories. Narrative storytelling is a tradition used in many countries around the world to pass down knowledge, norms, and cultures. The significance of storytelling can be found not only in the way it shapes social values, but also in how it creates identity of a place. Stories can bring us closer to the place we live by revealing myths and meanings latent in the natural and built environment. Stories immerse us into a "world of words" making us feel closer to one another and the land we share.1 An important form of storytelling is folklore, defined as narrative wisdom handed on through generations by mainly oral and performance traditions.

This thesis project explores folklore and storytelling as forms of cultural exchange, sustainability and community-building. The collection and analysis of stories will inform the design of a new multicultural storytelling venue to inspire hope among immigrants and shape a more inclusive city.

Winnipeg is an especially appropriate site for this project. Winnipeg has the highest percentage of immigrant and Indigenous populations compared to other cities in Canada. This diversity of cultures and ethnicities can create situations of misunderstanding and racial discrimination. Exchanging folk stories can be a way to overcome such challenges and celebrate multiculturalism.

The city is not only rich with cultural identities, it is also the home to many heritage buildings with the downtown Exchange District designated a National Historic Site of Canada. However, despite the historical significance, 10% of the designated heritage properties are at risk of being demolished by neglect. This design thesis explores the architecture of multicultural worlds, words and places, while preserving a historic building in Winnipeg's Exchange District. The research involves artistic interpretations of folklore, and architectural translations of traditional forms of storytelling, including puppetry, that preserve and promote local communities.
See the Tales of the People interview project
---
1 J. Edward Chamberlin, If This Is Your Land, Where Are Your Stories?: Finding Common Ground (Cleveland: Pilgrim Press, 2003), introduction, Kindle.