Science Rendezvous
Science Rendezvous is Manitoba's largest hands-on science and engineering festival!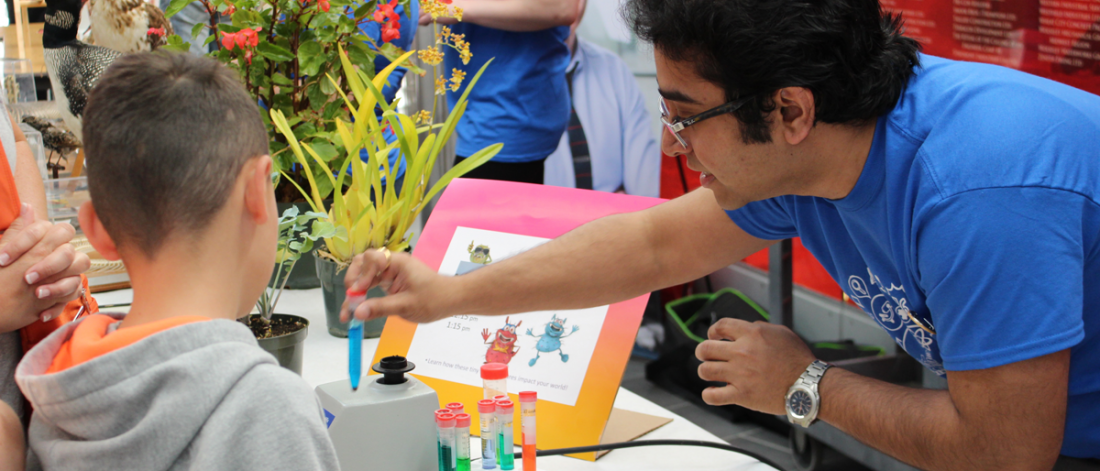 Science Rendezvous
Free public event at the University of Manitoba, Fort Garry Campus
We are back in-person!
Hosted by the University of Manitoba and the University of Winnipeg, our science and engineering festival at UM is usually a messy and magical event. In 2019, over 800 university student volunteers put on the festival that attracted over 7000 participants! It featured live shows and over 60+ hands-on science activities!
After two years of virtual Science Rendezvous, we are excited to once again welcome everyone to the University of Manitoba, Fort Garry Campus for Science Rendezvous on May 13th, 2023!
Get involved
Are you a UM Faculty of Science staff, student, or alumni interested in volunteering for Science Rendezvous? Sign up now!
Our school version of Science Rendezvous, Discover Days, will be held on May 11th and 12th. If you are a Grade 3-5 teacher interested in possibly having your class attend Discover Days, please fill out the Discover Days 2023 application. Spots are extremely limited and selected schools will be contacted in spring.
Masks are mandatory in indoor spaces at the University of Manitoba. Learn more about mask use on campus.
Please check back for more details and we look forward to greeting thousands of curious scientists in spring!
Featured events in the previous years