Our story
Watch a brief video to learn more about our department and what we offer.
What we offer
We are proud to offer education at the undergraduate and postgraduate level, training the province's next generation of emergency medicine physicians.
Our department is committed to providing excellent patient care and promoting staff and learner safety by advancing equity, celebrating diversity, and integrating inclusion in academic and clinical emergency medicine spaces in Manitoba.
Continuing education and professional development
Ultrasound (postgraduate and CEPD ultrasound programs)
With the growing demand for bedside ultrasound utilization for both postgraduate and undergraduate trainees as well as for continuing professional development among staff physicians, the ultrasound section within the department of emergency medicine (DEM), led by Dr. Chau Pham, is an integral part of the academic curriculum for emergency residents and staff physicians.
Objectives
The ultrasound objectives and training modules are consistent with the Royal College in-training objectives, the national Canadian Point-of-Care Ultrasound Society (CPoCUS) guidelines, as well as the Canadian Association of Emergency Physician's (CAEP) position statement. 
Curriculum
From the implementation of a formal postgraduate ultrasound curriculum in 2011, training in point-of-care-ultrasound (POCUS) continues to be a mandatory skill required for Royal College certification as well as a critical skill for Emergency Physicians to possess in order to improve patient care. The ultrasound curriculum has been designed to include two tracks, core and advanced. 
Modules
The postgraduate residency ultrasound curriculum has been designed to include two tracks, core and advanced.
The core ultrasound modules are delivered to incoming junior residents (R1/2/CCFP-EMs/PEM fellows) to prepare residents to obtain their IP-core status in eFAST/Cardiac/Aorta/1st Trimester OBs. At the end of the academic year, the junior residents participate in a directly supervised 50 scans & IP exams course for certification with standardized patients while ensuring that at least 1/3 of the scans contain pathology patients. 
The advanced modules delivered to the senior residents (R3/4/5s), include new focused POCUS applications for:
Diagnosis (renal/bladder, gallbladder, DVT, ocular) 
Resuscitation (advanced cardiac, pulmonary, IVC, EGLS/RUSH protocols)
MSK (soft tissue, bones/joints)
Needle guidance (ortho procedures, nerve blocks, foreign body, lumbar puncture, thoracentesis, paracentesis, peripheral & central lines)
The advanced curriculum runs on a two-year cycle. R3/4 residents also obtain their CPoCUS IP-Resus certification biennially.
The ultrasound modules based on the flip-classroom model, run on a horizontal curriculum embedded within the residents' academic day sessions.
Each module contains a didactic portion with both online and live lectures followed by hands-on practice scanning on both pathology and standardized models. For quality assurance and for the advanced applications of POCUS, the ultrasound training modules continue to be proctored by ERPs who have obtained their IP/TI/MI status, fellowship-trained, or are specialists with a focused niche. Bi-Monthly clinical POCUS vignettes are incorporated into the ultrasound curriculum with real patient cases to deliver teaching pearls with EBM and stimulate group discussion.
Apprentice-Instructorship program
After obtaining their IP status, residents are expected to participate in the Apprentice-Instructorship (AI) program. AIs team-teach and are directly observed by Faculty instructors as they take on leadership roles to proctor junior learners to consolidate their knowledge and skills. This ensures the department creates a strong cohort of POCUS instructors who deliver high quality teaching. Interested residents are also encouraged to take part in an advanced ultrasound elective to enhance their skillset as well as ultrasound research and present their findings at Resident Research Day and national conferences. 
In addition to creating a strong postgraduate ultrasound training program, the ultrasound section consisting of high caliber POCUS faculty instructors continues to offer quality continuing professional development workshops and courses for staff physicians. The POCUS CPD courses at UM has been superbly ranked by staff physicians for its organization, high instructor to learner ratio, and the incorporation of pathology patients to simulate the real clinical world. The emergency medicine department at the UM is a key leader on the national stage for POCUS education. CPD courses that have been offered by the section of ultrasound include the following:
IP-core certification course
IP-resuscitation certification course
IP-diagnostic certification course
IP-MSK certification course
EGLS course
Palliative/oncology course
Soft tissue and foreign body workshop
Peripheral and central line workshop
The ultrasound program continues to expand on the multitude of POCUS applications offered through CEPD.
The ultrasound section continues to expand in the areas of knowledge and skill training, research and scholarly work, as well as continuing professional development. Residents and staff physicians report that the ultrasound training has increased their confidence levels with image generation and with their ability to safely apply POCUS to improve standard of care for their patients.
Professional sustainability and wellness
Within the emergency medicine department, the High Performance Physician (HPP) course and the FRCP Mentorship have played complimentary roles in the professional sustainability and wellness program of our staff and residents. 
 
High Performance Physician (HPP) course
The primary objectives of the HPP course are to provide medical trainees and staff with mental skills and strategies that have been demonstrated to minimize the impact of human factors in performance, optimize psychological preparedness to perform, and lead to enhanced well-being. HPP, which was initiated in 2012 within the emergency medicine department, has been offered to the departments of family medicine, surgery, internal medicine, pediatrics, anesthesia, obstetrics/gynecology, radiology and the cardiac sciences. HPP is tailored to help learners meet the demands of their residency programs and addresses the need for applicable strategies to help physicians perform and cope moreeffectively in their professional and personal lives.
HPP lead instructors, Drs. Jason Brooks and Aman Hussain, are experts in their field. In addition, the rewards of a rich mentoring relationship from the mentorship program benefits mentors and mentees, and also their department, institution, the organization, and the specialty. 
 
Professional sustainability and wellness
The goal of the Professional Sustainability and Wellness Committee is to support the department's vision of long-term professional sustainability and wellness for emergency medicine faculty and residents. The ultimate reward is improved team function, better management of conflict, better care for patients, and quality enhancement. Gratitude and wellness initiatives to improve workplace civility is invaluable. It creates solidarity, psychological resilience and sustainability of a healthy work moral for the team. A team that functions in solidarity provides better patient care from a shared vision and mission.
Department Research
The Department of Emergency Medicine is committed to fostering and developing emergency medicine research locally, provincially and through both national and international collaborations.
Strengths
Directed by Dr. Murdoch Leeies, the Department of Emergency Medicine is developing particular strengths in the fields of COVID-19, health equity, pre-hospital emergency medicine, geriatric emergency medicine, ultrasound and critical care research. Our efforts have resulted in a multitude of peer-reviewed publications, poster presentations and funding awards. 
Please consider a charitable donation to support innovative emergency medicine research at the University of Manitoba.
Achievements
Our achievements include:
Our growing emergency medicine research program has produced over 100 publications in the last three years.
A novel evidence-based medicine curriculum for EM trainees featuring enhanced critical appraisal and structured literature searching skills, quality improvement and implementation science modules as well as educational scholarship and knowledge translation content.
A burgeoning department of collaborative clinician investigators working with national and international research networks, including CAEP and the Canadian COVID-19 Emergency Department Rapid Response Network.
Critical care medicine
Many of our faculty members have sub-specialty training in critical care medicine.
These intensivists leverage their unique positions to explore the management and care of critically ill patients as they transition from the pre-hospital setting, through the emergency department and on to the intensive care unit.
Emergency medicine's critical care medicine subspecialty committee actively meets to identify gaps in our current knowledge and practices. They also facilitates both research and quality improvement initiatives in these areas.
Equity, diversity and inclusion
Our department recognizes the importance of supporting research that enhances equity, diversity and inclusion in emergency medicine.
The Disrupting Racism in Emergency Medicine (DRiEM) research program is one way we are working to improve Manitoba's emergency departments, by understanding and then designing evidence-based strategies to mitigate racism in emergency medicine.
Additional research includes examining the impact of enhanced data collection of equity-relevant sociodemographic variables as a part of the emergency medicine medical record.
We are also proud to support an interdisciplinary Equity, Diversity & Inclusion committee led by Dr. Murdoch Leeies and Dr. Carmen Hrymak. The committee works to identify gaps in knowledge and service, followed by recommendations for best practices, lecture series and educational modules to enhance health equity, diversity and inclusion in emergency medicine.
Geriatric emergency medicine
Emergency departments are frequently used by Canada's frail, elderly population without adequate support or discharge planning. This means they often experience ongoing complications that result in repeat visits to the emergency department and unplanned hospitalizations.
Dr. Alecs Chochinov and Dr. Malcolm Doupe have an international program of research exploring the ways in which acute health care facilities, allied services and community-based care options can be aligned more effectively to help older adults live successfully in the community.
Patient and stakeholder engagement activities have been designed to help ensure that transitions from the emergency department to home are meaningful to patients. They are also planned to consider their biomedical, mental and social needs, along with those of their informal caregivers. Combined, these efforts help ensure a positive impact on older people's health and wellness.
Patient and community engagement
Understanding the lived experience of individuals and their communities is critical to informing the services available and how they are delivered.
We are currently seeking participants for patient advisory teams to act as partners in the development of research questions that are important to you as well as the design of research studies to answer those questions.
To take part as either a patient or a community partner, please contact us.
Pediatric emergency medicine
The department has strong ties with the department of pediatrics and child health through both co-education and research.
Cross-appointed to the department, Dr. Terry Klassen is a national leader in pediatric emergency medicine.
He has mobilized many efforts in improving clinical outcomes in knowledge translation and in advancing innovative approaches to randomized controlled trials. Dr. Klassen co-founded Pediatric Emergency Research Canada (PERC) in 1995 and the Pediatric Emergency Research Network (PERN) in 2009. These networks promote collaborative research through multicentre studies.
Dr. Klassen also built the first-of-its-kind national knowledge mobilization network in pediatric emergency medicine, TRanslating Emergency Knowledge for Kids (TREKK). This network seeks to bring the most up-to-date information in pediatric medicine to general emergency departments across Canada, where the majority of acutely ill children are seen.
In 2021, Dr. Klassen was awarded a Tier 1 Canada Research Chair in Clinical Trials.
Pre-hospital emergency medical systems
The department is proud to support international leaders in pre-hospital emergency medicine services like Dr. Rob Grierson, Dr. Erin Weldon and Dr. Doug Martin.
Emergency medicine research in pre-hospital care has led to the implementation of novel protocols helping Manitobans beat national benchmarks in access to definitive care for heart attacks as well as deliver life-saving interventions to patients sooner in their course of illness, whether they are accessing emergency services in cities or remote resource-limited settings.
Trauma
Our department is home to emergency medicine specialists with expertise in trauma care who work at the provincial trauma referral centre, the Health Sciences Centre, as trauma team leaders and in referring locations across Manitoba.
Emergency medicine researchers collaborate with other interdisciplinary members of the trauma team to investigate important questions relevant to trauma care.
Many emergency medicine specialists also contribute to the implementation of best practices in trauma care and ongoing critical appraisal and knowledge mobilization through committee work and an interdisciplinary Trauma Journal Club.
Toxicology
Dr. Wesley Palatnick is one of the forebearers of emergency medicine in Manitoba and is internationally recognized for his work in the field of toxicology. He has contributed numerous articles, book chapters, lectures and significant publications that have changed the way we all practice today.
Dr. Palatnick serves as one of two clinical toxicologists providing on-call consultations for the entire province of Manitoba. Thousands of patients have benefitted from his remarkable clinical expertise, compassionate care and tireless efforts.
Ultrasound
Our department is home to an innovative emergency medicine ultrasound program with national leaders in ultrasound education.
Subspecialty-trained experts in emergency medicine ultrasound lead research, which encompasses both the clinical use of ultrasound as well as novel educational methods to ensure expertise and access to cutting-edge diagnostics, exist in emergency medicine settings across Manitoba.
Manitoba Emergency Medicine Research, Educational Scholarship & Quality Improvement Symposium
The annual Manitoba Emergency Medicine Research, Educational Scholarship & Quality Improvement Symposium (MB EM RESQI Symposium) is an opportunity to share and celebrate the scholarly work produced by staff, trainees and collaborators in the Department of Emergency Medicine.
RESQI Symposium
The symposium was held on Tuesday, June 13, 2023. Thank you to all who participated!
Explore the tabs to learn more about this important annual event.
Program at a glance
Tuesday, June 13, 2023
09:00 AM
Opening remarks
Dr. Murdoch Leeies
Director of Research, Department of Emergency Medicine
09:05 AM
Keynote address: Failing Better"
Dr. Sara Gray, MD FRCPC MPH

10:05 AM
"Brain-based Definition of Death and Evidence based Criteria for its Determination after Arrest of Circulation or Neurologic Function in Canada"
Presented by: Dr. Owen Mooney, MD FRCPC
10:20 AM
"AIRMAN 2, A prospective observational study comparing outcomes before and after the introduction of an intubation protocol during the COVID‐19 pandemic"
Presented by Dr. Holly Black, MD FRCPC
10:35 AM
BREAK
10:50 AM
"Patterns of Change in Prehospital Spinal Motion Restriction"
Presented by: Neil MacDonald, MPhil, ACP

11:05 AM
"Inequities in organ and tissue donation and transplantation for sexual orientation and gender identity diverse people: A scoping review" Presented by: Dr. Carmen Hrymak, MD FRCPC
Resident podium presentation
11:20 AM
"Intubation practices and outcomes for patients with suspected or confirmed COVID-19: a national observational study by the Canadian COVID-19 Emergency Department Rapid Response Network"
Presented by Dr. Muzeen Ismath, PGY-4 FRCPC EM Resident
Supervisor: Dr. Murdoch Leeies
11:35 AM
"The Impact of a Novel National, Vertical Mentorship Program on Personal and Professional Perspectives of Women in Emergency Medicine: A Qualitative Survey"
Presented by: Dr. Isabella Menchetti,PGY-2 FRCPC EM Resident (Ottawa)
Supervisor: Dr. Chau Pham
11:50 AM
"A survey of a novel procedural palliative medicine point-of-care ultrasound course"
Presented by: Dr. Darla Palmer, PGY-5 FRCPC EM Resident
Supervisor: Dr. Chau Pham
12:05 PM
BREAK
Poster presentations to follow
Poster presentations
"Intravenous Diltiazem for Supraventricular Tachycardia: Success of CCBs versus adenosine for chemical conversion of supraventricular tachycardia"
Presented by: Dr. Marissa Antoniuk PGY-1 FRCPC EM Resident
View poster (.pdf)
"Reduced-dose vs. 10-unit insulin dosing in hyperkalemic ED patients"
Presented by: Dr. Chris Dutka PGY-1 FRCPC EM Resident
View poster (.pptx)
"The (Perceived) Structural Barriers to Opioid Agonist Therapy"
Presented by: Dr. Christie McLaren PGY-1 FRCPC EM Resident
View poster (.pdf)
"Acetazolamide as an Adjunct for Volume Control: To pee, or not to pee"
Presented by: Dr. Juan Mohadeb PGY-1 FRCPC EM Resident
View poster (.pdf)
"Inhaled Isopropyl Alcohol in the Emergency Department: A non-invasive therapy for the management of nausea and vomiting"
Presented by: Dr. Dakoda Herman PGY-1 FRCPC EM Resident
View poster (.pdf)
"Improving Flow in the Emergency Department by Giving ERPs Direct Access to RR4 Booking Software for Plastic Surgery Consults"
Presented by: Dr. Christian Palaschuk PGY-2 FRCPC EM Resident
View poster (.pptx)
"Fentanyl Test Strip Distribution in the Emergency Department: Expanding access to harm reduction with a take-home drug testing tool"
Presented by: Dr. Stephen Kesselman PGY-2 FRCPC EM Resident
View poster (.pptx)
"Nurse Initiated Naloxone in the Emergency Department"
Presented by: Dr. Luke Brueton-Campbell PGY-2 FRCPC EM Resident
View poster (.pptx)
"Insulin Sliding Scale Standard Order Sheet for Non-Critically Ill Patients at HSC"
Presented by: Dr. Devon Johnstone PGY-2 FRCPC EM Resident
View poster (.pptx)
"Personal amplification devices for older people; Addressing hearing-based communication barriers in the Emergency Department"
Presented by: Dr. Kerri Onotera PGY-2 FRCPC EM Resident
View poster (.pptx)
"Improving ACP Status Documentation in LAU Patients: How the development of an ACP Status LAU Order Set could improve patient care"
Presented by: Dr. Emily Stoneham PGY-2 FRCPC EM Resident
View poster (.pptx)
Acknowledgements
The Department of Emergency Medicine gratefully acknowledges the participation following :
Dr. Mona Hegdekar
Dr. Mona Hegdekar is an Assistant Professor with the University of Manitoba and and Emergency Physician at St. Boniface Hospital. She completed medical school at the University of Manitoba, and then residency at Dalhousie University.

Initially practising both rural family practice and emergency across the country, she returned to Manitoba to practice emergency medicine exclusively.
During her 5 years as DEM undergraduate director, she was involved in bringing simulation and ultrasound to the medical student curriculum. She remains actively involved in undergrad as well as postgraduate teaching and mentorship.
She also has an interest in quality improvement for patientcare and is currently co-lead for the provincial PERT protocol initiative.
Finally, for the last several years, she has been the research site director for the National Canadian Syncope Risk Score Trials.
---
Dr. Aman Hussain
Dr. Hussain's research program attempts to fulfill his research mission which is, to serve those who serve.
Spanning prehospital emergency medical services, high risk/high stress occupations, workplace learning, health professions education, and kinesiology, his research is qualitative, focusing on ongoing professional development.
He has completed research projects on adult learning in high performance coaching contexts, the process of 'becoming' emergency medicine physicians, and prehospital ongoing professional development of emergency medical services (EMS) personnel.
---
Dr. Holly Black
Dr. Holly Black is a recent graduate of the Manitoba FRCPC residency program with interests in research, medical education, health administration.
She is currently completing a masters degree in Health Administration to understand the complex social, political and finical factors affecting health outcomes and how to better contribute to meaningful change as a clinician.
She is an emergency physician at HSC and St Boniface Hospital, and is also a STARS transport physician and VECTRS physician. In her free time she loves to hang out with her cat Kenny, garden and travel.
---
Special Thanks to Dr. Murdoch Leeies, Department of Emergency Medicine director of research.
Awards
Best Staff Research, Educational Scholarship and/or Quality Improvement project
Dr. Carmen Hrymak
Best Resident Research, Educational Scholarship and/or Quality Improvement project
Dr. Muzeen Ismath

Best Critical Appraisal Project
Dr. Dakoda Herman

Best Quality Improvement Project Proposal
Dr. Kerri Onotera
Manitoba Emergency Medicine Research Advancement Fund
In the emergency department, every second counts.
That's why we're working hard to stay at the leading edge of research that can help save lives and keep Manitobans healthy and active.
You can help.
In 2021, the Manitoba Emergency Medicine Research Advancement Fund was created to support the development of novel research in emergency medicine conceived of, designed by and conducted with Manitoban emergency medicine investigators.
Your generosity will directly support University of Manitoba Emergency Medicine students, educators and researchers to develop new work to better care for Manitobans in need of emergency medical care.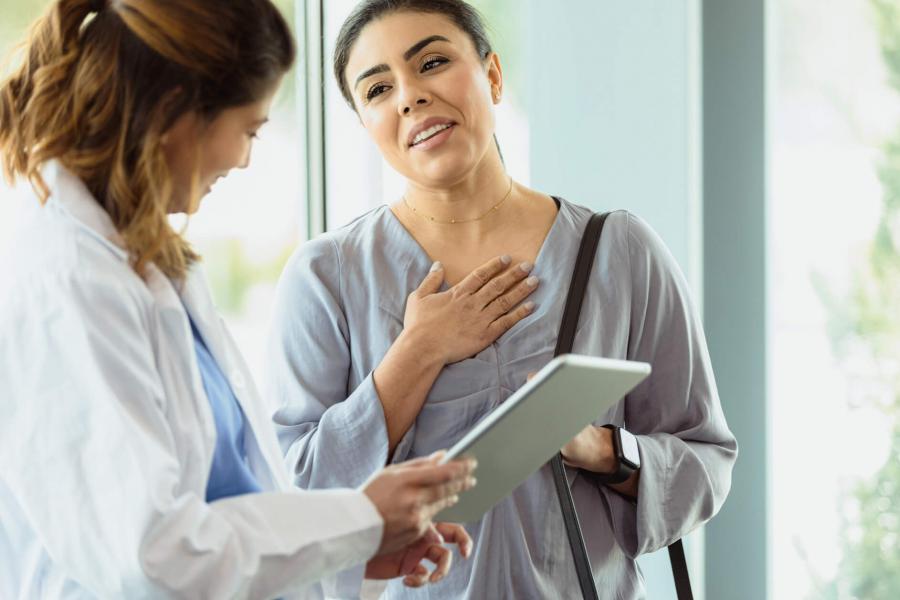 Contact us
Emergency Medicine
S203 Medical Services Building
750 Bannatyne Avenue 
University of Manitoba (Bannatyne campus)
Winnipeg, MB R3E 0W2 Canada