Flow cytometry
We offer sample preparation and acquisition, data analysis and cell sorting services. With our hands-on training program, you can also learn to perform flow cytometry techniques on your own using our flow cytometry instruments and specialized analytical software.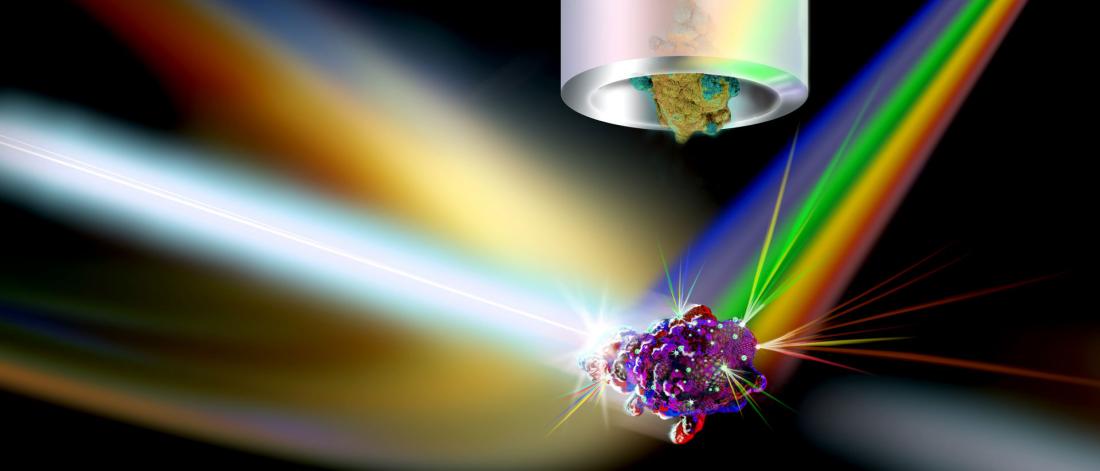 Training
To receive access to equipment, you must first become familiar with the basic operational procedures within the facility and complete a training session.
The University of Manitoba Flow Cytometry Core Facility is a multi-user facility that provides a wide range of flow cytometry-based services. Our state-of-the-art flow cytometry analyzers and sorter offer researchers the capability to design and perform multicolour assays that best suits your needs with high efficiency and high quality.
Flow cytometry training
We provide individual one-on-one training that is specifically designed to the needs of your project on our flow cytometry analyzers. By taking our training course, you will not only gain a better understanding of flow cytometry in general but also perform sample acquisition and data analysis on your own shortly after the training.
New users
Training for new users consists of two introductory sessions.
Session 1 (two hours)
Presentation on the basics of flow cytometry, including:
compensation
experimental setup
fluorescence basics and excitation/emission spectra
multicolor panel design
plots and gating
sample isolation and preparation
Session 2 (two hours)
Hands-on practice, with supervision. This will include instrumental setup and calibration, sample acquisition and data analysis on the flow cytometry analyzer on your own cell samples.
Prepared samples are required.
Experienced users
Training for experienced users consists of one two-hour session, consisting of:
Presentation on the basics of flow cytometry, including: fluorescence spectral overlap, instrument review and data analysis. (30 minutes)
Hands-on practice, with supervision. This will include instrumental setup and calibration, sample acquisition and data analysis on the flow cytometry analyzer on your own cell samples. (60 – 90 minutes)
Prepared samples are required.
Prepared samples
To complete the training, both new and experienced users must bring prepared samples. Using your own samples will allow you to quickly learn how to acquire data in future experiments.
Samples generally consist of:
One or two tubes of unstained samples
Single stained controls of all the fluorochrome you are using if you are doing multi-colour staining
Four to 10 experimental samples
There should be minimal 0.5 million cells in 200-300μL of PBS in standard flow tubes (12x75mm, 5mL Polystyrene tube).
We recommend you to prepare your own cell samples that will be used in your project in order for you to perform acquisition/analysis on your own as quickly as possible.
You are advised to develop clear project objectives involving flow cytometry prior to training in order obtain the greatest benefit from the course.
Support
We continue to provide support and assistance to the users of our facility after training on an as-needed basis.
Upon request, we can also provide assisted sample acquisition/data analysis during real experiments to show competency in independent flow cytometry acquisition capability.
Equipment
The following equipment is available for use within our facility:
Guidelines
Acknowledgments
If research supported by the University of Manitoba Flow Cytometry Core Facility results in publication, we would appreciate the following acknowledgment in your publication(s):
"We thank the Flow Cytometry Core Facility at the University of Manitoba in Winnipeg, MB, for providing __________ service."
Biosafety
All flow cytometry instruments in the facility are housed at bio-safety level 2 (BSL2) labs. Therefore, only live samples with BSL no higher than level 2 are allowed to enter the facility. Samples from risk group BSL3 or higher must be pre-treated with paraformaldehyde before accessing the facility and the facility manager must be informed in advance. The user need to ensure that enough bleach is present in the waste tank of the instrument during acquisition when using the flow cytometry analyzers (FACSCanto and LSR-II).
The users must have their formal bio-safety training completed and lab permits available before using the facility. The facility manager reserves the rights to:
request for clarifications and BSL documents from the facility users when necessary, and/or
reject the entrance of certain samples from the users if bio-safety regulations are not adhered to.
The FACSAria-III is housed in a Class II type A2 bio-safety cabinet to ensure proper aerosol management of the sample during sorting.
Contact Dr. Christine Zhang for details if you have further questions or concerns.
Data management
Good data management practice is vital to keeping facility instruments running and problem-free. You are strongly advised to back up your data onto a flash drives as data left on facility workstations will be deleted regularly.
Notices will be sent out to remind users about this practise and to provide a date on which the deletions will take place. The facility is not responsible for loss of data due to failure to back up information by the stated deadline.
Follow these steps to back up your data:
Export your files on under the "Browser" tab of the Diva software as FCS files into "BD export folder" in D: drive.
Then back up your files into your own USB stick or external hard drive H: drive (make sure your USB drive is virus-free).
Finally, delete your files in "D:\BD export"
Delete your experimental files under the "Browser" tab in the Diva software.
Resources
BD Fluorescence Spectrum Viewer
This is an online tool that you can use to visualize the excitation/emission wavelength range of multiple fluorochromes of your choice in comparison to the bandpass filter settings of your instruments.
You will be able to get answers to questions such as:
Is my instrument optimal for detecting certain fluorochrome(s) of my choice?
Will there be a significant signal cross-talk between the two fluorochromes of my choice?
Java is required to access this tool.
Fluorescence Protein Spectrum Viewer
Many spectrum viewers do not include fluorescence protein in their list, but this one does! It is interactive and you will be able to scroll around the excitation and emission spectra to see the exact excitation rate at any given laser wavelength.
Java is required to access this tool.
You may also be looking for
Contact us
Flow Cytometry
413 Apotex Center, 750 McDermot Avenue
University of Manitoba
Winnipeg, MB, R3E 0T5, Canada