Career planning
At UM, you'll gain the skills and expertise that employers are looking for. In addition to your classroom knowledge, you'll develop abilities like leadership, communication and time management, which are essential for any career. Whether you have a dream job in mind or you're not sure which path to follow, we can help guide your university experience to set you up for success after graduation.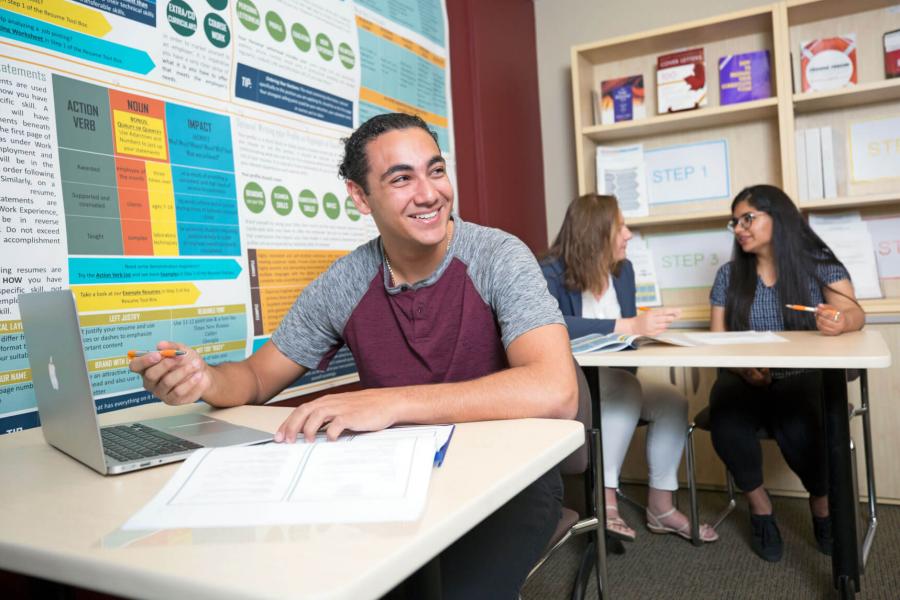 Career Services
The Career Services office at UM provides lots of resources to support your job search and career planning both while you're a student and after you finish your degree. Take advantage of online and in-person resources, meet with a career consultant or connect with a career mentor to find the path that's right for you.
Career Compass
Ensure your time at UM prepares you effectively for your future career by using Career Compass. Career Compass is a guide for developing a strong connection between your studies and your occupational choices. You can read about current student experiences and find career tips, volunteer opportunities and recommended course selections for each year of your program.
Career fairs
Career fairs, also called a job fairs or career expos, are large virtual or in-person events where you can connect with employers and investigate potential job opportunities. The UM Annual Career Fair often hosts more than 100 exhibitors, and several smaller faculty-specific events also take place each year. By attending, you can expand your understanding of industries, companies and how your education and experience connects to opportunities in your chosen field.
Work-Study program
The Work-Study program offers part-time, on-campus employment for students with financial need during the school year. By applying to the program, you could gain valuable work experience and skills related to your field while earning money working right on campus.
Co-ops, internships and work opportunities
Get involved in the broader UM community across Manitoba by taking part in the the largest co-op program in the province! Complement your academic studies with paid co-op work experience in your chosen field.
You'll build skills, begin to develop a professional network and build confidence while earning a competitive wage. By the time you graduate, you'll be ready to enter the workforce confidently, with the ability to transition quickly into a chosen occupation.
Past co-op students have worked at organizations like these and many more: Canada Life, Canadian Grain Commission, Cross Cancer Institute, EQ3 Ltd, IG Wealth Management, Magellan Aerospace, Manitoba Hydro, Manitobah Mukluks, National Microbiology Laboratory, Number TEN Architectural Group, Payworks, RBC Royal Bank, Sport Manitoba, Wawanesa Insurance and Women's Enterprise Centre of Manitoba.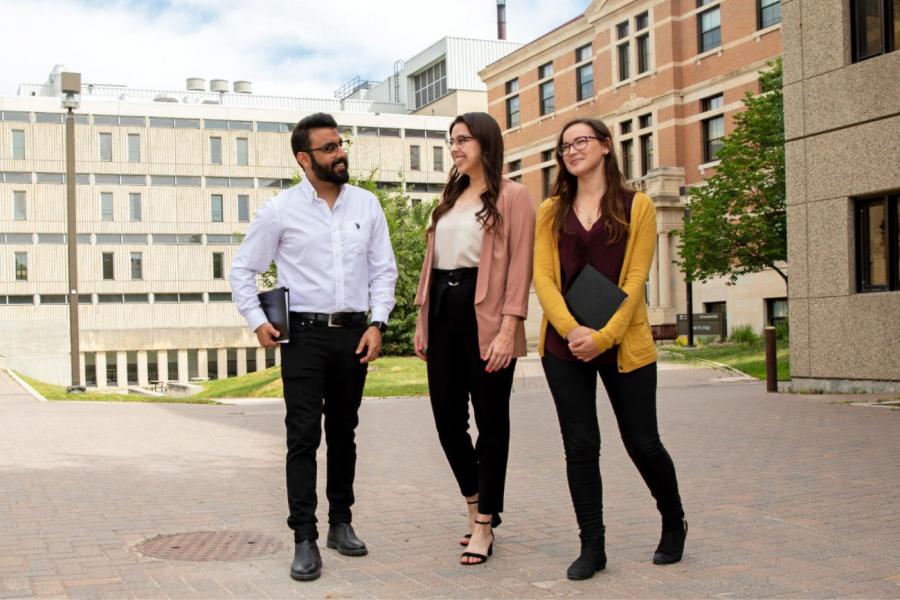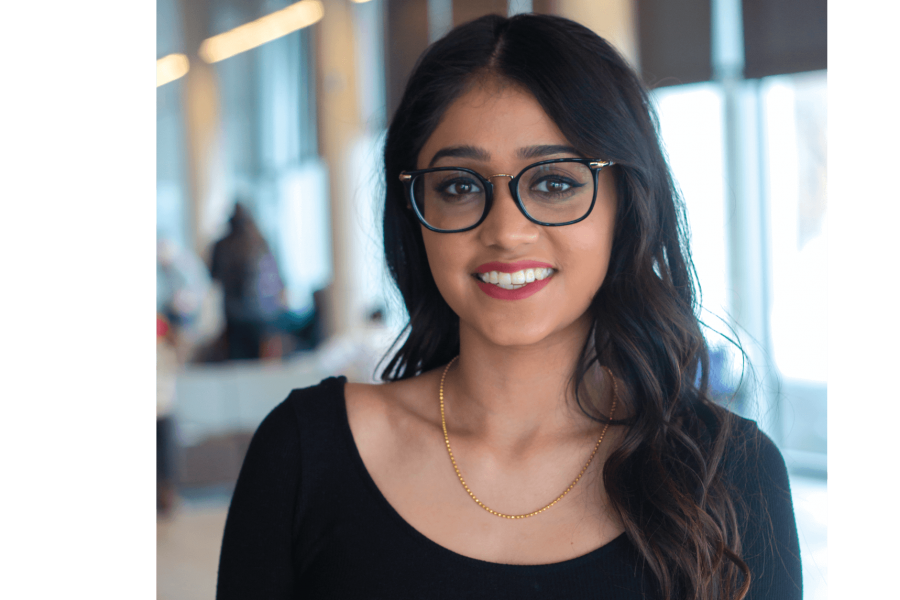 Student profile:
Saranjit Dhaliwal
During her fieldwork placement at St. Boniface Hospital, Saranjit Dhaliwal put theory into practice, learning how to best care for the mental health of geriatric patients.
She wants to enhance a patient's well-being on many levels—from physical to cognitive to spiritual. Saranjit hopes to work with diverse communities, raising awareness about how recreation improves quality of life—and should be available to all.
Keep exploring your viewbook
Contact us
Undergraduate Student Recruitment
4th floor UMSU University Centre
University of Manitoba (Fort Garry Campus)
Winnipeg, Manitoba Canada
204-474-8808
Toll free: 1-800-224-7713 ext:8808