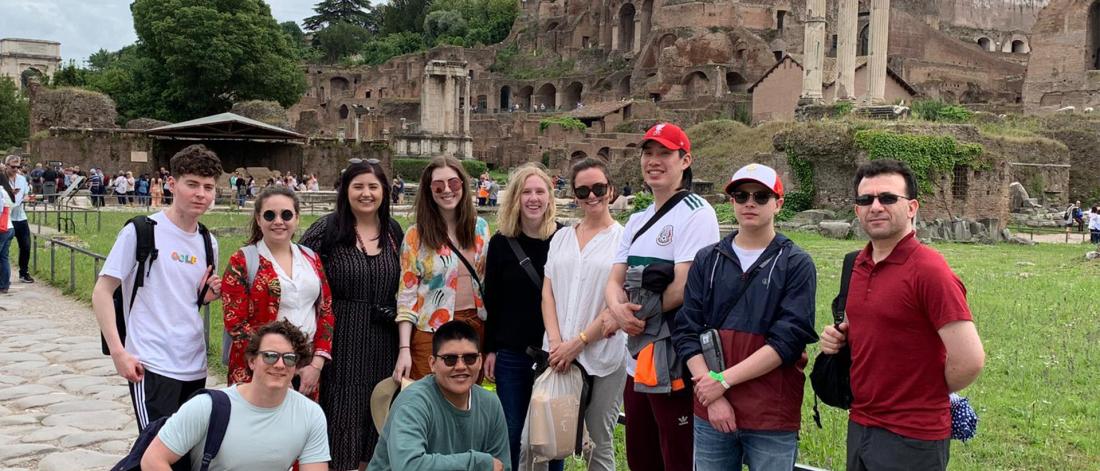 Study with us
The Catholic Studies program in the Faculty of Arts is the largest in Canada and offers a range of opportunities for students.
Courses are drawn from departments such as History, Philosophy, Religion and the Fine Arts. In the summers, travel study courses may be offered. Financial awards are available as scholarships, bursaries and essay prizes.
The goal is not to proselytize or to defend, but to study, explore, understand and engage students in the culture that is Catholicism.
Travel Studies
In the summer, unique travel studies courses have been offered to locations such as Spain, Ireland, Scotland, the Holy Land and China. The courses explore local sites integral to the history and culture of the Roman Catholic Church and students gain an understanding of the history, art, monuments, people and landscapes central to Catholic history.
The Jesuit Centre for Catholic Studies
The Catholic Studies program grew out of the Jesuit Centre for Catholic Studies which is a research, service and teaching facility located in St. Paul's College. The Centre conducts research on a variety of topics relevant to the Catholic and Ignatian traditions. Each year the Centre hosts several public lectures, lunch-hour talks and other scholarly events that examine the historical and contemporary relevance of the Catholic Church, the Society of Jesus and Christianity more generally.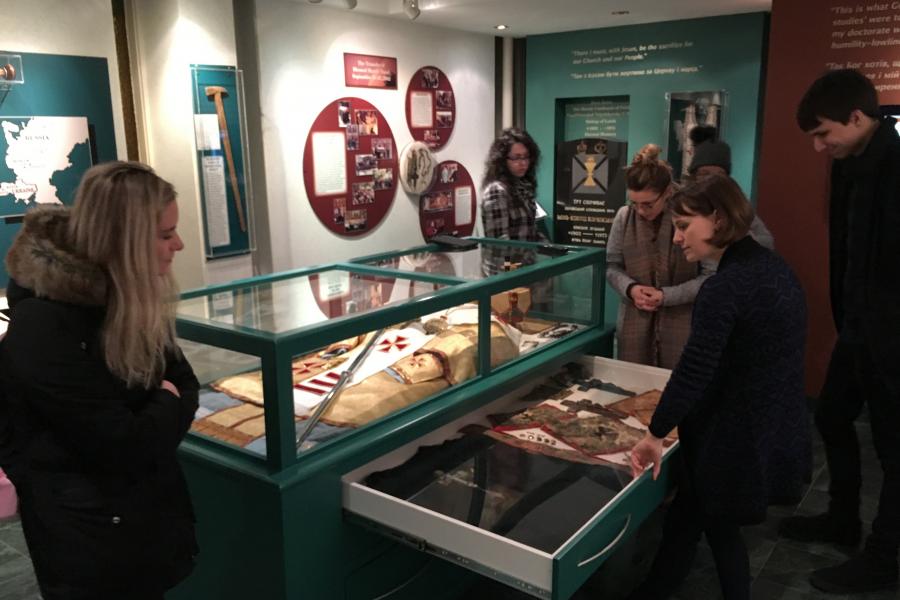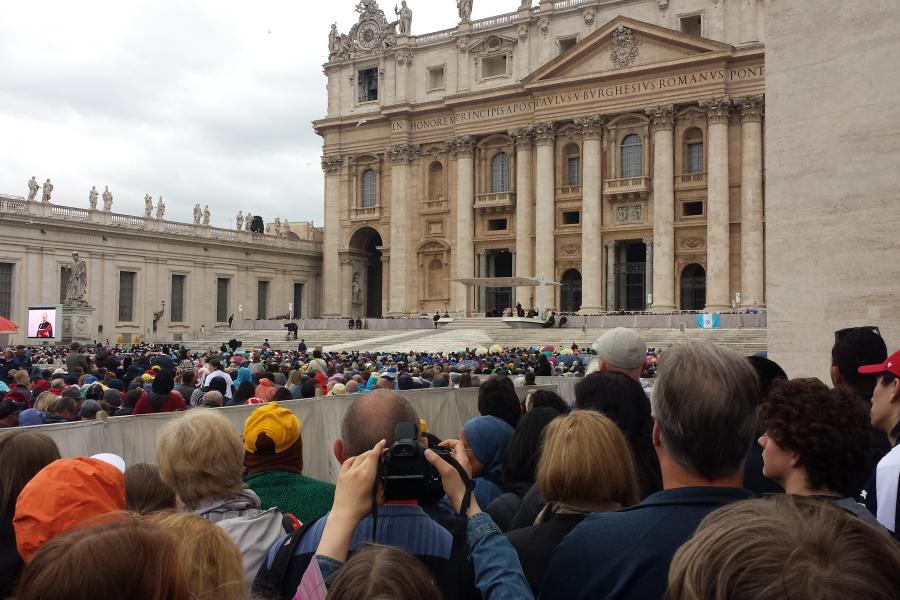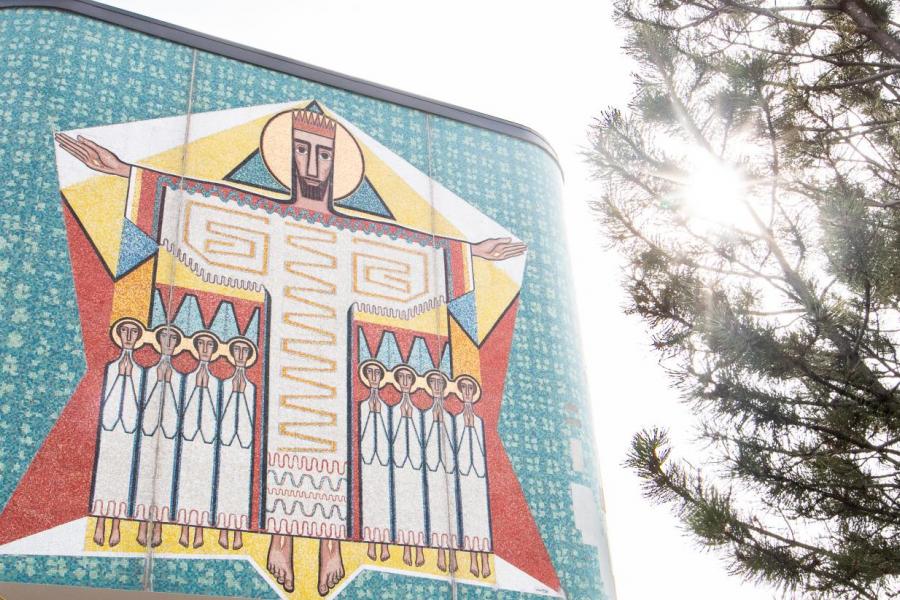 Program details
The Faculty of Arts offers a minor option in Catholic Studies.
Earning a minor in Arts
A minor is comprised of 18 credit hours which are in a subject field that is different from a declared major. To earn a minor in a subject field as part of a Bachelor of Arts degree, a student must successfully complete 18 credit hours in a subject field approved by the Faculty of Arts as a minor.
 
Minors offered by the Faculty of Arts are listed under each area of study's section of the Academic Calendar. Arts students may complete minor programs offered by other Faculties/Schools providing the minor program consists of a minimum of 18 credit hours and all other degree requirements are satisfied.
Degree requirements for all BA degrees
Students in the BA General, BA Advanced and BA Honours degree must complete the following requirements as part of their degree:
6 credit hours of humanities
6 credit hours of social sciences
6 credit hours of sciences
3 credit hours of written English (W)
3 credit hours of mathematics (M)
3 credit hours of Indigenous course content (students entering as of fall 2021)
6 credit hours in each of 5 different subject fields
The 3 credit hours of written English and 3 credit hours of mathematics are to satisfy the written English and mathematics requirement.
For full details on these requirements, refer to the Academic Calendar.
Sample course offerings
CATH 1190: Introduction to Catholic Studies (3 credit hours)
CATH 2010: Literature and Catholic Culture 1 (3 credit hours)
CATH 2100: Field Studies in Catholic Culture (6 credit hours)
CATH 2200: Catholicism and Human Sexuality (3 credit hours)
CATH 2300: The Jesuits: Their Legacy and Influence (3 credit hours)
CATH 2400: Mystics, Saints, and Sinners: The Quest for Holiness in the Catholic Church (3 credit hours)
CATH 2500: Reshaping the Catholic Landscape in Canada (3 credit hours)
CATH 2700: Catholicism and the Paranormal (3 credit hours)
CATH 3900: Catholic Social Teaching (3 credit hours)
For full course descriptions, please visit the Academic Calendar.
Admission requirements
The following are minimum requirements for entry into the Catholic Studies minor. Meeting these requirements does not guarantee acceptance into the program.
For entry to the Catholic Studies minor, you must have:
Please check with your faculty for details on how to declare Catholic studies as your minor program of study.
Contact us
Admission and application inquiries
Mailing address
Attn: Undergraduate Admissions
University of Manitoba
66 Chancellors Circle
Winnipeg, MB R3T 2N2 Canada

Office location
Room 424 UMSU University Centre
65 Chancellors Circle
University of Manitoba (Fort Garry campus)
admissions@umanitoba.ca
Phone: 204-474-8808
Toll-free: 1-800-224-7713 ext. 8808
Fax: 204-474-7554
Monday, Tuesday, Thursday, Friday: 8:30 a.m. to 4:30 p.m.
Wednesday: 9:30 a.m. to 4:30 p.m.
Program inquiries
Catholic Studies
St. Paul's College
University of Manitoba (Fort Garry campus)
Winnipeg, MB R3T 2N2
catholic@umanitoba.ca
Phone: 204-474-9165