Community Projects
Dates: Jan 19 to Apr 6, 2021
Location: Online 
Fee: Free
Sign up by: January 11
What is Community Projects?
With the mentorship of Community Engaged Learning coordinators, participants in this stream will engage with local community organizations to design and implement project that support community work in Winnipeg.  
Participants in this stream will learn how to:
1) Engage and collaborate with local community agencies and organizations. 
2) Write a successful funding proposal for a community-based project.
3) Create a detailed project plan to organize their work. 
4) Manage a project from planning to evaluation. 
5) Create an outreach and communications plan to market and promote their projects. 
Community Placement 
Participants in Community Projects - Winter 2021 will complete a 5-day volunteer placement with a local organization. Volunteer placements might be remote or in-person, depending on the needs of our community partners and UM and provincial guidelines regarding social distancing.
Past Partner Organizations 
Art City
Big Brothers Big Sisters of Winnipeg
Circle of Life Thunderbird House
D'Arcy's Animal Rescue Centre (D'Arcy's ARC)
Ma Mawi Wi Chi Itata Centre
Manitoba Association for Rights and Liberties (MARL)
Mount Carmel Clinic
Newcomer Employment and Education Development Services (N.E.E.D.S. Inc.)
North Point Douglas Women's Centre
Norwest Co-op Community Food Centre
Two-Spirited Peoples of Manitoba
Wahbung Abinoonjiiag
West Broadway Youth Outreach
Winnipeg Harves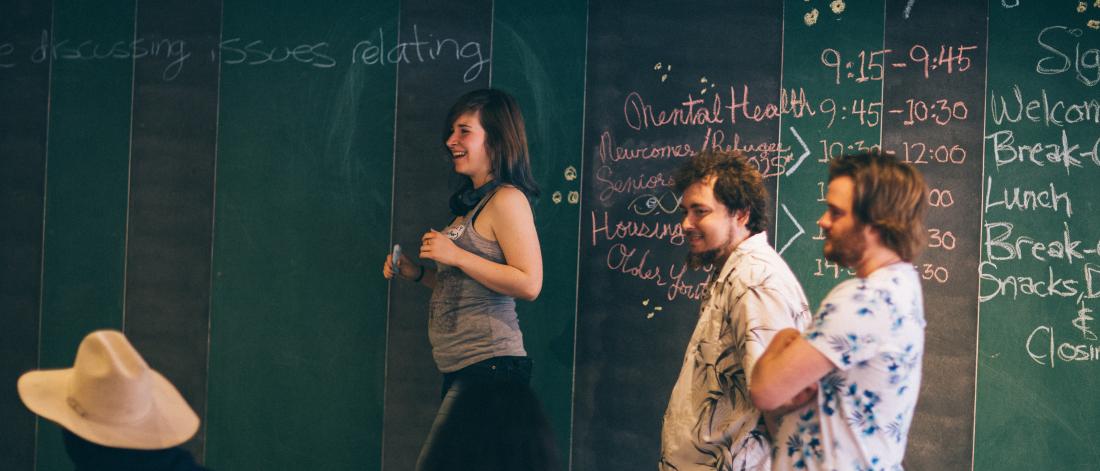 Applying to the Praxis program:
Who can apply?
Everyone is welcome in Praxis! All UM students are encouraged to join--international, domestic, full-time, part-time, graduate or undergraduate. Non-UM students are welcome to join Praxis too! 
Are there any fees and requirements?
Praxis is a free program. There may be some upfront costs if you are working with children or other vulnerable populations, such as acquiring a record check. However, this cost can be built into your #RisingYouth grant for reimbursement or may be covered by partnering community organizations. 
UM students: to join Praxis, you must have a minimum GPA of 2.5 (or have a plan to improve your GPA while participating in Praxis). 
Community Projects Winter 2020: Anyone intending to engage directly with community organizations or community members may need to submit a Police Information Check from Winnipeg Police Services and/or Child Abuse Registry Check. 
What will be expected from me as a member of Praxis? (Program expectations)
1) Attend all mandatory online program meetings:
Fall 2020
Mutual Aid 

Thursdays, 6:00 - 8:30pm
October 15, 22 and 29 

Community Projects

Tuesdays, 6:00 - 8:30pm
October 20, 27, November 3, 10, 17 and December 8

.

Community Advocacy

Thursdays, 6:00 - 8:30pm
November 5, 12, 19, 25, December 3 and 10.
Winter 2021
Community Projects

Tuesdays, 6:00 - 8:30pm
January 19, 26, February 2, 9 15-19 (Winter Break Community Placements) April 6.
2) Uphold the values and ways of working of the office of Community Engaged Learning, including our zero-tolerance approach to race, gender and class-based violence and discrimination. 
What happens after I submit an application?
A program coordinator will email you with the meeting link and additional program information.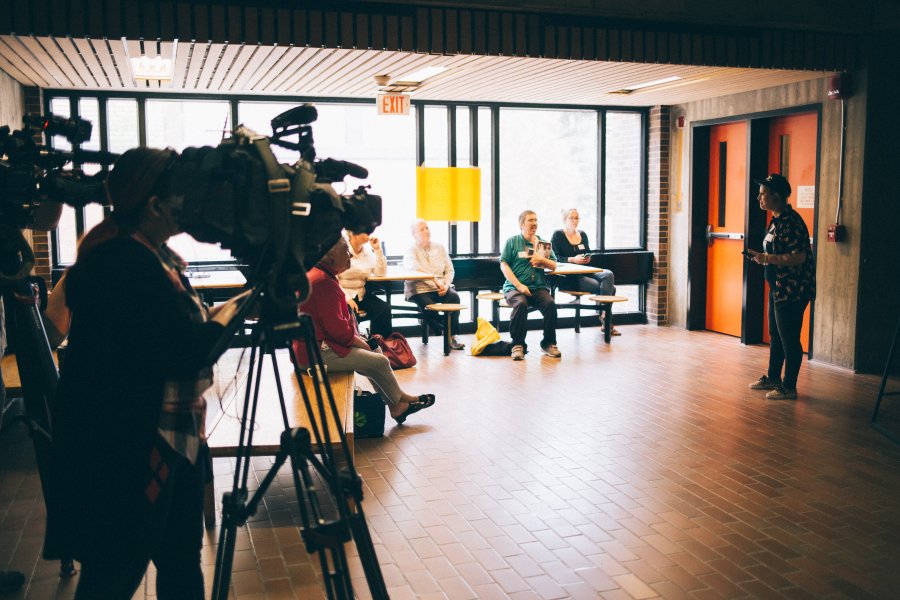 Application Form
You may also be interested in