Community Leadership Development Program
Dates: October to March 
Location: Online, Fort Garry campus, and various community sites in Winnipeg
Apply by October 15
Program overview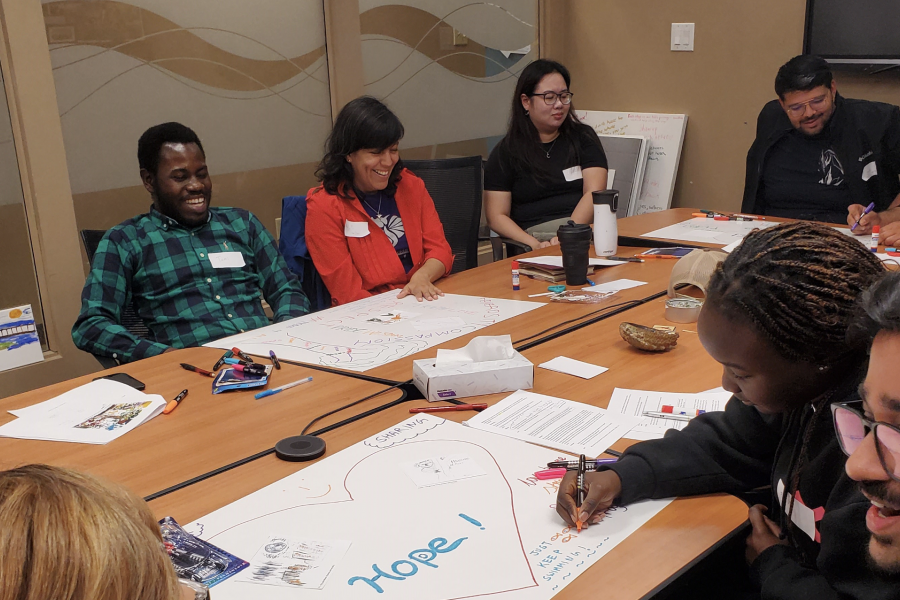 Interested in working with local community organizations? Join the Community Leadership Development Program to develop your community engagement skills and support UM students in getting involved in our city!
CLDP participants will receive training in how to work in good ways with community and will work in teams to organize monthly opportunities for UM students to learn about and volunteer with local community organizations. This is a great opportunity for students interested in social justice and who want to use a critical approach in their community work.
CLDP meets weekly in the Fall Term on Thursday evenings from 6-9pm, starting October 26. In the Winter Term, student leaders will continue to meet regularly to plan and facilitate monthly community engagement opportunities for UM students, in partnership with local community organizations.
This program is open to all UM students, including part-time, international, and graduate students. There is no cost to participate, and student leaders will have access to program funds to support their planning. This is a non-competitive process, so all students who apply are welcome to join the program.
You may also be interested in