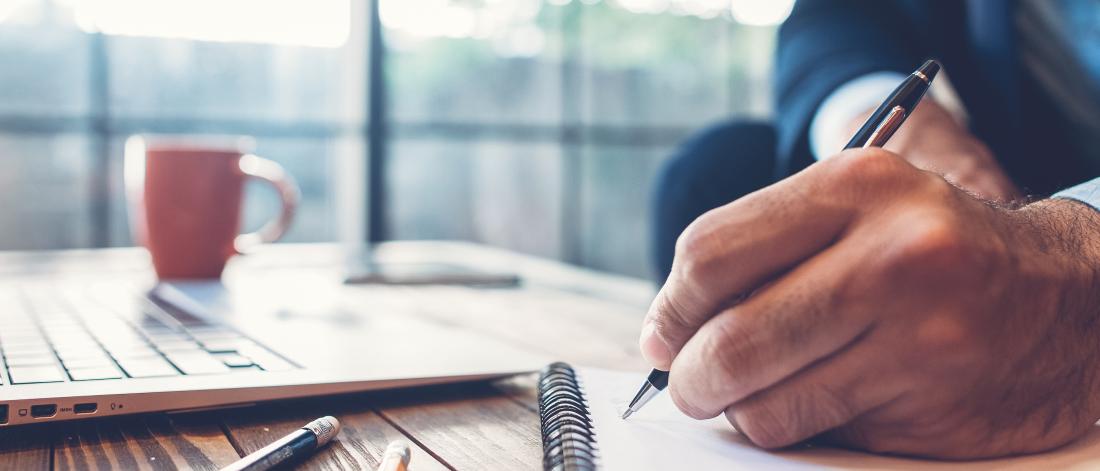 Why this program?
Written communication is a critical part of every workplace. From emails and memos, to proposals, reports and briefings, every form of communication is an opportunity to impress, engage, motivate and connect with your audience.
Whether your professional communications are primarily email-based, or you are responsible for writing complex reports, winning proposals or engaging content, this program will provide you with proven and practical techniques to write clearly and persuasively in any format.
Benefits
Through hands-on exercises and lectures based on extensive research and experience, you will learn to:
Present your ideas clearly and persuasively
Create compelling content that moves your audience to action
Overcome writer's block
Be more reader-focused
Use storytelling to make a lasting impact
Write using a voice that is authentically your own
Break bad news boldly
Who should attend?
This program is ideal for leaders from any industry who would like to enhance their business writing skills.
Instructor
John Danakas, BA (Honours), MA 
Past Executive Director, Public Affairs, University of Manitoba (Retired)
Now enjoying his third decade in the communications field, John Danakas has written in almost every imaginable medium and form, from journalism to public relations, fiction to fantasy. He has had seven books published, all for young readers, and earned numerous writing awards locally and nationally.
More recently, he retired from his role as Executive Director of public affairs for the University of Manitoba. He continues to be enthusiastic about teaching communications to higher education professionals. His passion is promoting the dynamic interplay between clear thinking and effective writing. Leadership skills, he believes, benefit from the principles of powerful writing.
Upcoming sessions
Fall 2022 session
PROGRAM SCHEDULE
Date: November 22, 2022
Time: 8:30am-4:30pm (CST)
LOCATION
PROGRAM COST
Have questions?
Our team is happy to help! Contact us for more details.

You can also find additional details, including our cancellation policy, on our frequently asked questions (FAQ) page.
Custom program
Do you have 10 or more team members who would benefit from taking this program? Many of our open enrolment programs can be customized for your team and delivered exclusively to your organization. Find out more about our custom programs by contacting us today at 204-946-0232 or via email at ExecEdInfo@umanitoba.ca.
Contact us
Sign up for our email newsletter and be the first to hear about program updates from the James W. Burns Executive Education Centre.
James W. Burns Executive Education Centre
2nd floor
177 Lombard Avenue
Winnipeg, Manitoba  R3B 0W5