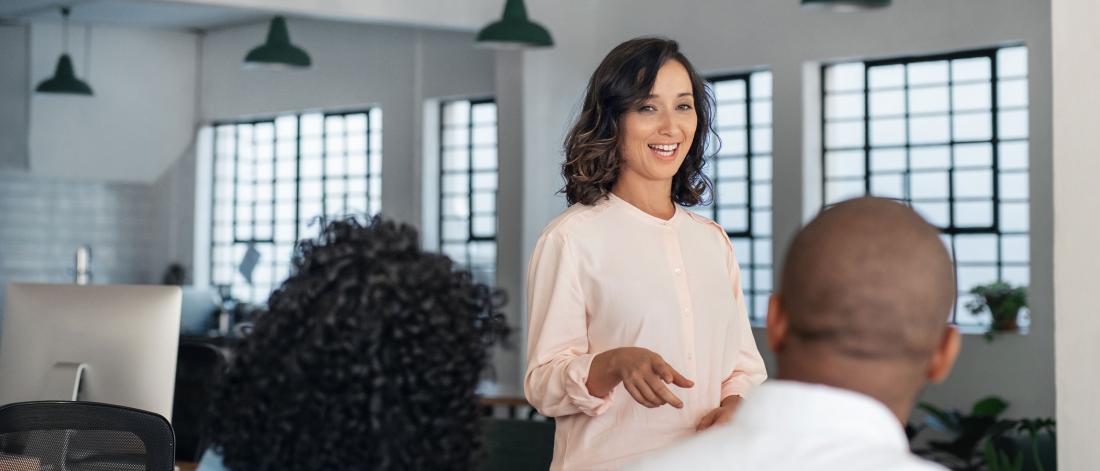 Why this program?
As companies seek to gain a competitive edge in today's changing business environment, they are looking to coaching tools to help leaders be more adaptable, effective and succeed in achieving their goals. Adopting a coaching mindset can facilitate stronger relationships and create teams that feel more engaged, empowered and inspired to forward action.
You will learn how coaching can be applied as a powerful leadership tool – and bring back the skills to apply the coach-approach in your workplace immediately. This development program focuses on enhancing the coaching, communication and feedback, and change leadership skills with people at all levels. These are the skills used in everyday communications with staff, colleagues, customers, and any personal communication.
Benefits
Through this program, you will:
Discover coaching as a learning tool to facilitate thinking, creativity and problem solving
Develop a coaching mindset
Distinguish between coaching for "development" and managing for "performance"
Build trusting relationships
Create the conditions for coaching
Develop foundational coaching skills (Intentional Listening and Questioning)
Learn and apply the 5-Step GUIDE Coaching® Model
Develop enhanced feedback skills (Intentional Language, Developmental Feedback and Acknowledging Feedback)
Apply the DIRECT Feedback™ Model (Performance Feedback)
Gain awareness of workplace styles
Apply the coach-approach to managing change and transition in the workplace
Who should attend?
Managers or executives who are in a leadership position and want to bring coaching as an effective developmental tool into their workplace.
Instructor
Shana Ring, President, Destination Leadership,
Founder of Developing a Coaching Mindset in the Workplace

Shana is the President of Destination Leadership and founder of Developing a Coaching Mindset in the Workplace – a leadership program focused on enhancing coaching, communication and change skills of leaders at all levels in today's workplace.

Prior to starting her business in 2007, she spent over 13 years in SaskPower successfully designing and leading leadership development initiatives. Shana is a Professional Certified Coach (PCC) and accredited by the International Coach Federation (ICF).
Upcoming sessions
Fall 2022 session
PROGRAM SCHEDULE
Date: October 12-13, 2022
Time: 8:30am-4:30pm (CST)
LOCATION
PROGRAM COST
Have questions?
Our team is happy to help! Contact us for more details.

You can also find additional details, including our cancellation policy, on our frequently asked questions (FAQ) page.
Custom program
Do you have 10 or more team members who would benefit from taking this program? Many of our open enrolment programs can be customized for your team and delivered exclusively to your organization. Find out more about our custom programs by contacting us today at 204-946-0232 or via email at ExecEdInfo@umanitoba.ca.
Contact us
Sign up for our email newsletter and be the first to hear about program updates from the James W. Burns Executive Education Centre.
James W. Burns Executive Education Centre
2nd floor
177 Lombard Avenue
Winnipeg, Manitoba  R3B 0W5