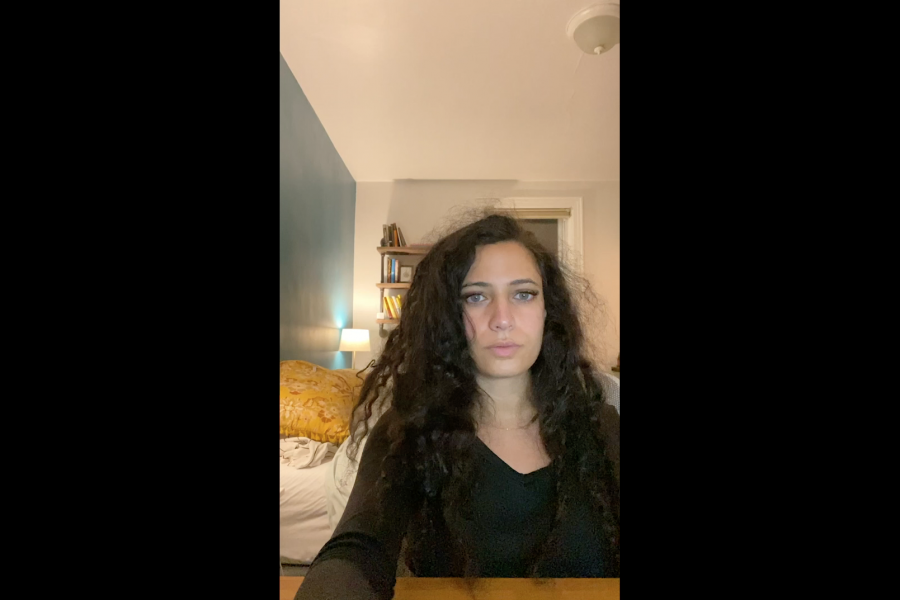 "Sleep Study No. 3"
Opening poem by Hala Alyan

Hala Alyan is a Palestinian American writer and clinical psychologist whose work has appeared in The New Yorker, in The New York Times, Guernica and elsewhere. Her poetry collections have won the Arab American Book Award and the Crab Orchard Series. Her second novel, THE ARSONIST'S CITY, will be published by Houghton Mifflin Harcourt in March 2021.
Content advisory: heteronormative descriptions of womanhood; war, military, bombing, death, dead body (dramatization), PTSD.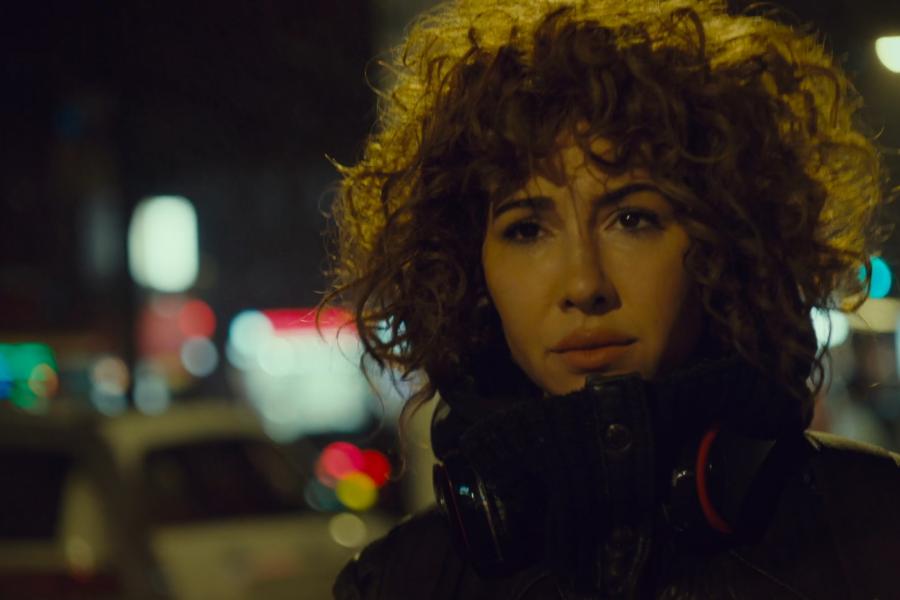 Rosa
dir. Suha Araj
2020 | United States | English, Arabic, Spanish | 23 mins
Operating out of her aunt's flower shop, Rosa has made it her side job to ship undocumented bodies home for burial. To avoid any paperwork, red tape and also jail time, her operation is well-intentioned yet completely illegal. Time works against her as Ali, an Iraqi man desperately wants to get his recently deceased father's body home where he is a respected member of his community. Rosa is Ali's only hope.
Suha Araj creates films that explore the displacement of immigrant communities. The Cup Reader, shot in Palestine, screened at the Tribeca Film Festival and awarded The Next Great Filmmaker Award at the Berkshire International Film Festival and Baghdad International Film Festival. Araj followed with Pioneer High. She is the 2018 recipient of Tribeca/Chanel Through Her Lens grant for Rosa which premiered at the Blackstar Festival in 2020. Rosa won the Best Short Narrative and the Lionsgate/Starz short film award at Blackstar and won the Best Short Narrative Award at Woodstock Film Festival.
The Wall
dir. Odette Makhlouf
2012 | Lebanon | Arabic | 24 mins
In Beirut suburbs, during civil war, my family and neighbors used to hide in Mary's house, known to be the safest in the neighborhood thanks to the salon wall that was built with reinforced concrete. 20 years later, Mary's son decides to destroy the wall. This decision leads me to make some interviews with the families who used to live there back then and let them talk about their memories, the wall and the war experience. The wall is about to fall, unveiling a lot of emotions. This film is a tribute to one of the last heroes of my childhood.
Born in 1978 in Jounieh Lebanon, Odette Makhlouf obtained a diploma in cinema from USEK Kaslik in 2000 and her Masters Degree in Cinema studies from Paris 8 Saint Denis in 2004. The Wall, written and directed in 2012, has participated in several festivals around the world and won a Jury Special Mention at The Bird's Eye View Film Festival in the U.K. in 2013 and The Best First Film award at The Lebanese Film Festival in Beirut in 2014. She is currently working on the script of her feature film.
Though I am Silent, I Shake 
dir. Sophie Sabet
2017 | Canada | Farsi + English | 10 mins
Though I am Silent, I Shake explores the complexity of the diasporic queer female body. In the video, Sabet has asked her mother to revisit the story of a controversial painting exhibition she was part of in 1990 in Tehran, Iran, ten years after the Islamic Revolution. The video employs long-take fixed frames that encourage slow-looking and contemplation. Sabet captures an intimate conversation between mother and daughter regarding diverging and overlapping ideas of womanhood, the body and familial relationships.
Sophie Sabet is a Toronto based visual artist working predominantly in video. Her practice is often autobiographical and intimately traces the complexities and fluidity of the domestic sphere. She is interested in different forms of communication, creating space for empathy and the process of working through heterogeneous cultural and personal perspectives.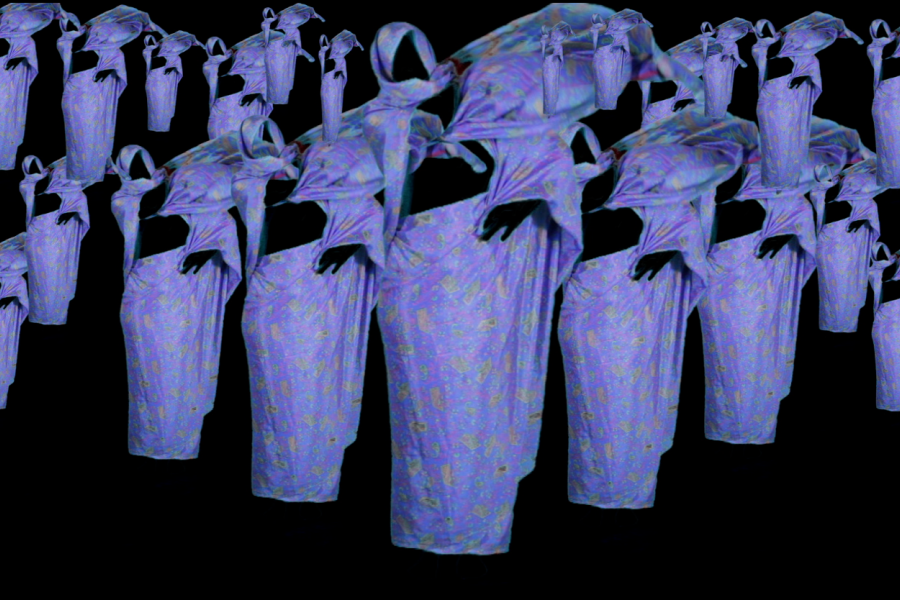 Nora's Cloth
dir. Issraa Elkogali Häggström
2021 | Sudan/Norway/Sweden | English + Arabic | 8 mins
Originally shot In 2012, Nora's Cloth is an Ibsen Scholarship awarded project. Inspired by passages in Henrik Ibsen's A Doll's House, Nora's Cloth features young women from Khartoum, Sudan living at home or in Nordic countries. This film looks at the presence or absence of hijab and the toub, with the backdrop of political Islam. It showcases contemporary Sudanese women's perspectives as a way of reintroducing audiences to the feminine.
Issraa Elkogali Häggström is a writer, filmmaker, and actress. Her award winning short films have been on the festival circuit since 2011. As the first Sudanese student at the Swedish Royal Academy of Art in 2012 she developed Nora's Cloth, a multi-media installation which toured until 2014. In 2018 she produced two performance pieces for the launch of the National Black Theatre of Sweden, the country's first black-led theatre company. Issraa recently completed Sweden's National Theatre Residency for Playwrights.