SWANA Film Festival / Week 1: Our Longing Extends
Friday, February 5, 7:00 p.m. CT to Thursday, February 11, 11:59 p.m. CT 
Short films on diaspora, identity, and dis/connection
+ poetry by Safia Elhillo
62 mins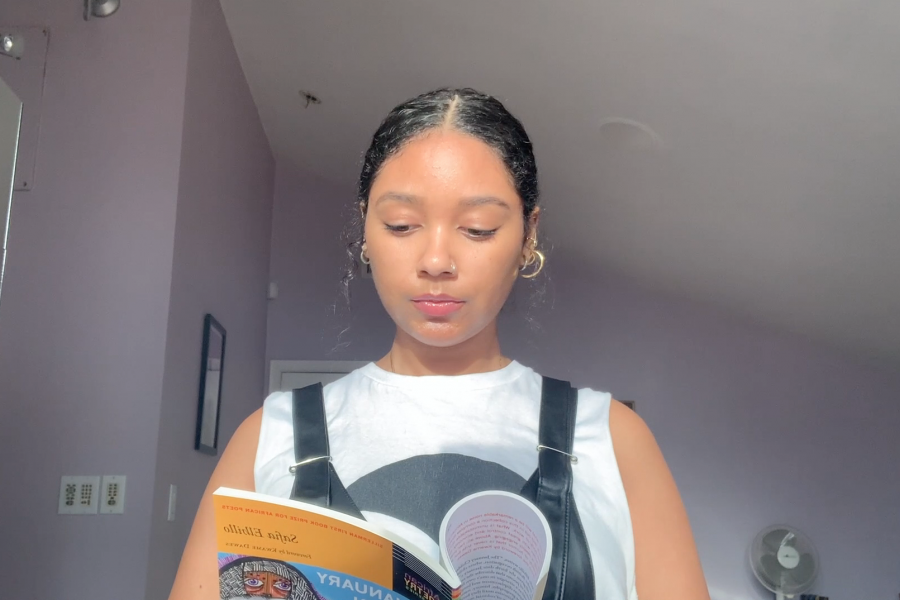 "Girls That Never Die" (excerpt), "Self-Portrait With No Flag," and "Self-Portrait as Map" 
Opening poems by Safia Elhillo
Safia Elhillo is the author of The January Children (University of Nebraska Press, 2017), which received the the Sillerman First Book Prize for African Poets and an Arab American Book Award, Girls That Never Die (One World/Random House 2021), and the novel in verse Home Is Not A Country (Make Me A World/Random House, 2021). With Fatimah Asghar, she is co-editor of the anthology Halal If You Hear Me (Haymarket Books, 2019). She is currently a Wallace Stegner Fellow at Stanford University and lives in Oakland. 
Content advisory: cisnormative & heteronormative descriptions of gender; nudity, war, bombing, glass, birthing, grief, suicidal ideation, ableist use of the word "insane."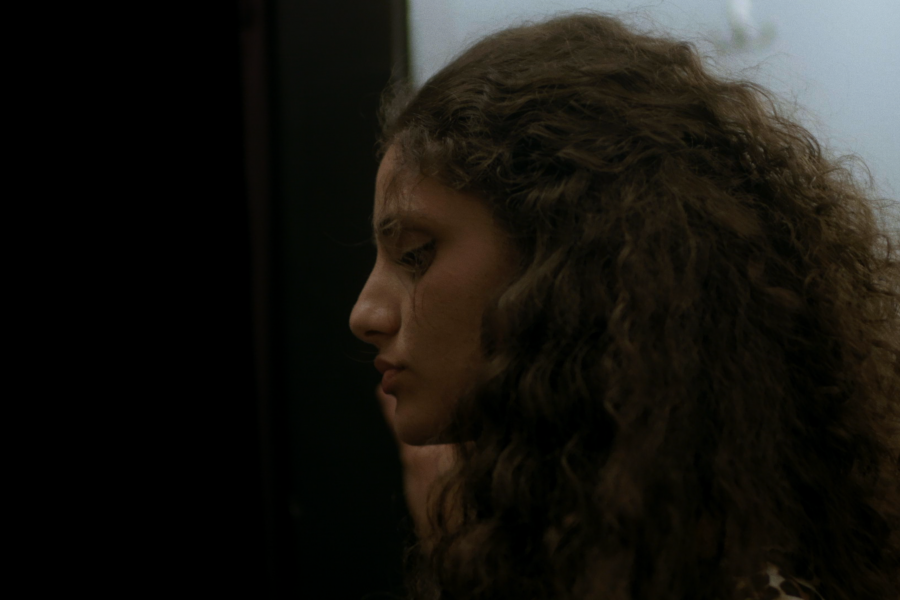 Immigrant at Home
dir. Sufian Abulohom
2020 | United States | English + Arabic | 20 mins
Years after a family trauma, the daughter of Yemeni-Palestinian Immigrants struggles with finding independence as an entertainer and maintaining her culture at home. Immigrant at Home is a late coming of age story about Safa, a 29-year-old Arab-American aspiring comedian. Living in Anaheim, CA Safa still shares a bedroom with her mother. Despite her efforts to gain independence, she is consistently drawn back to the safety of her mother's home because of her cultural ties. The film captured through vérité style follows Safa and her mother as they try to navigate day to day life, as Safa yearns to become something more than her labels.
Sufian Abulohom is a Yemeni filmmaker living in Los Angeles, California. He grew up in Sana'a, Yemen, and moved to Falls Church, Virginia when he was 15-years-old. He received a BA in Film-and-Media from American University and an MFA in Film Production from the University of Southern California, School of Cinematic Arts. His films have played in festivals around the world including AFI Fest, Hollyshorts, St. Louis International Film Festival, Short of the Week, Woodstock, and shortlisted for the BAFTA student-awards. Sufian aspires to humanize and shed light on Yemeni, Yemeni-American, and immigrant stories.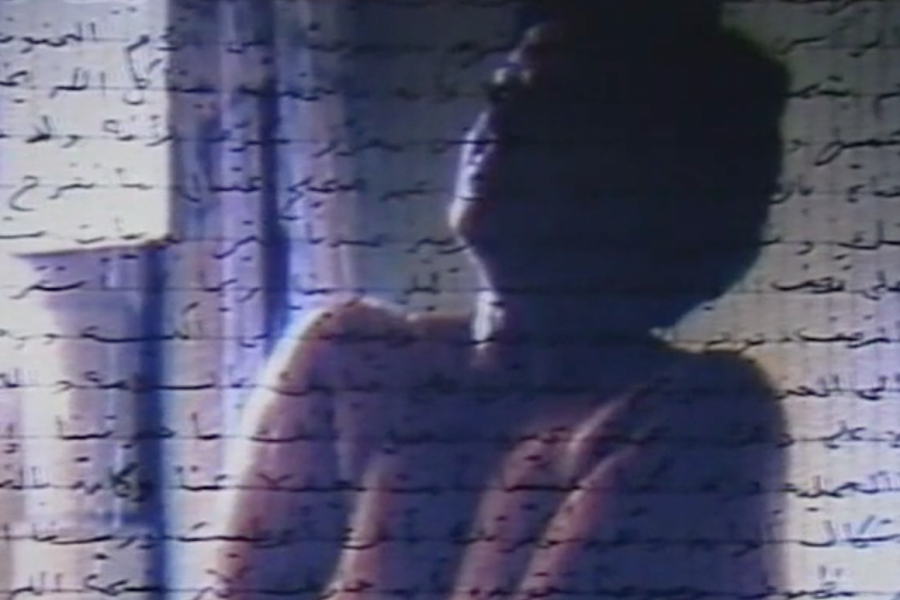 Measures of Distance
dir. Mona Hatoum
1988 | United Kingdom | Arabic + English | 16 mins
In this resonant work, Palestinian-born video and performance artist Mona Hatoum explores the renewal of friendship between mother and daughter during a brief family reunion in war-torn Lebanon in 1981. Through letters read in voice-over and Arabic script overlaying the images, the viewer experiences the silence and isolation imposed by war. The politics of the family and the exile of the Palestinian people are inseparable in this forceful, moving film.
Mona Hatoum's poetic and political oeuvre is realized in a diverse and often unconventional range of media, including installations, sculpture, video, photography and works on paper. Mona Hatoum was born into a Palestinian family in Beirut, Lebanon in 1952 and now lives and works in London and Berlin.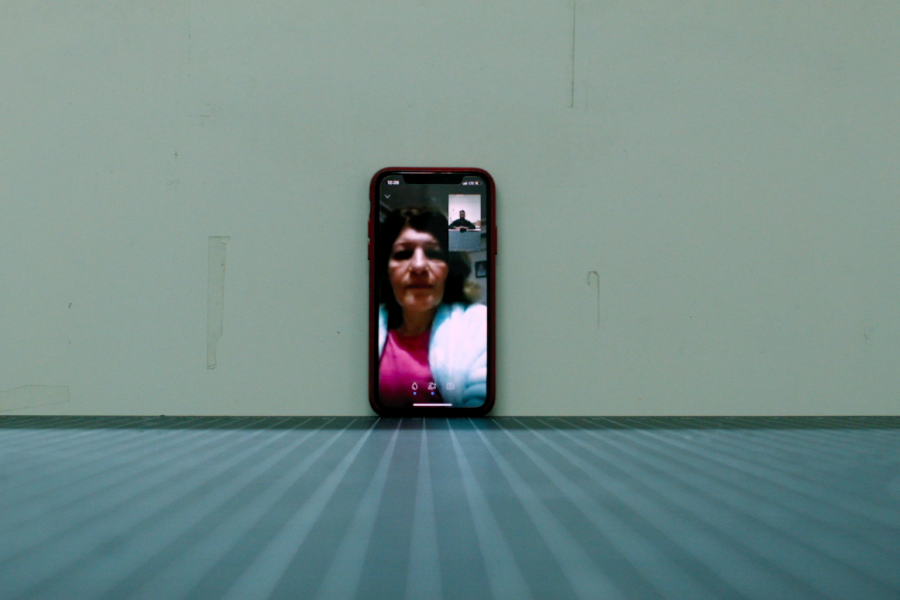 1991
dir. Saif Alsaegh
2018 | United States | Arabic + English | 12 mins
Through poetic juxtaposition of the virtual landscape of the phone, the calm landscape of the cabin, and the chaotic landscape of memory, 1991 paints a cruel image of the horror of war and separation.
Saif Alsaegh is a United States-based filmmaker from Baghdad. Much of Saif's work deals with the contrast between the landscape of his youth in Baghdad growing up as part of the Chaldean minority in the nineties and early 2000s, and the U.S. landscape where he currently lives. His films have screened in many festivals including Cinema du Reel, Kruzfilm Festival Hamburg, Kassel Dokfest, and in galleries and museums including the Wisconsin Triennial at the Madison Museum of Contemporary Art and Rochester Contemporary Art Center. He received his MFA in film from the University of Wisconsin-Milwaukee.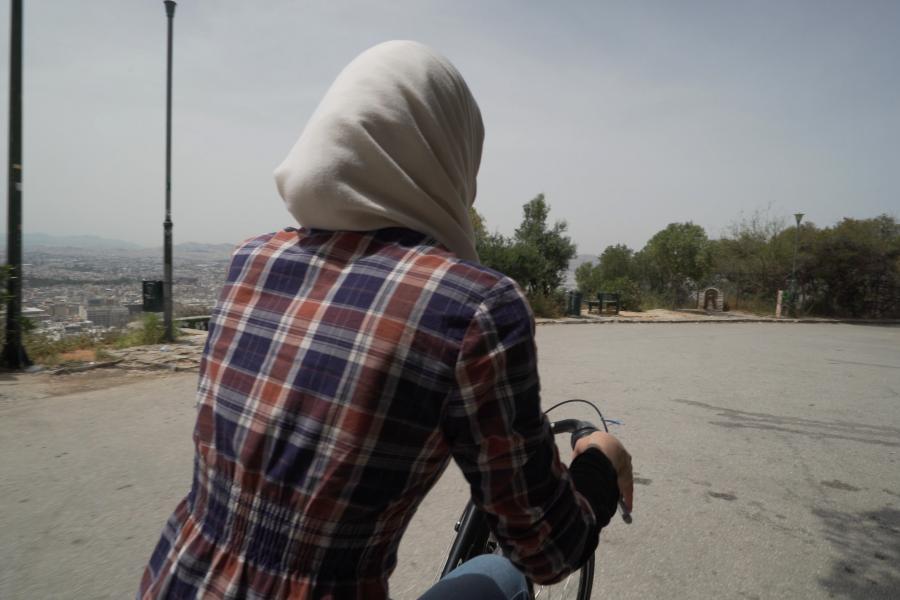 Only My Voice
dir. Myriam Rey
2017 | Greece | Arabic | 12 mins
In an ode to freedom migrant women share their ambitions and dreams of a new life.
Myriam Rey won the Inspiration award in 2015 from the Arts and Humanities Research Council film awards in London for her first short documentary called This Island's Mine. She then filmed and directed a short film for the Institute of Neuroscience in London funded by the University College London in 2016. Her most recent documentary, Only My Voice, was selected for the Bridging the Gap scheme organized by the Scottish Documentary Institute. This film was funded by Creative England and produced by Banyak Films. It premiered at the Edinburgh International Film Festival in June 2017.