Autopsy of the Remains
Ashkan Nejadebrahimi  |  MFA Thesis Exhibition
May 23 to June 23, 2023
Reception: Friday, May 26, 5:00 to 8:00 pm
Main Gallery, ARTlab, 180 Dafoe Road, University of Manitoba
Ashkan Nejadebrahimi makes abstract drawings on 2D surfaces and sometimes the lines he draws move to three-dimensional space and take on sculptural forms. Drawing for him is an act of probing what is going on inside and around him. He employs Surrealism Automatism which allows him to suppress conscious control over the creative process and lets the unknown part of his mind do the job.
Ashkan's work searches the interactions between Self and Other in psychological and social courses, and in his studio, subjects such as Monsters, the Unconscious, and the quality of unfinishedness, meet at the ground of drawing.
Born and raised in Tehran, Iran, and with a BFA in sculpture from the University of Tehran, Ashkan Nejadebrahimi moved to Canada to pursue his Master's degree at the University of Manitoba focused on abstract drawing and sculpture. During his career as a multidisciplinary artist, he has participated in group exhibitions both in Tehran and Winnipeg, in addition to collaborating with filmmakers and other artists as a movie and video editor.
The subjects of Ashkan's artistic practice vary on each project including intersections of fantasy and reality, and currently, he is interested in the concept of monsters and how they have been created in each era to define moral and existential challenges faced by societies.
Visit the Gallery:
255 ARTlab, 180 Dafoe Road
Monday to Friday, 9:00 am – 5:00 pm
Free parking on campus after 4:30 pm and on weekends.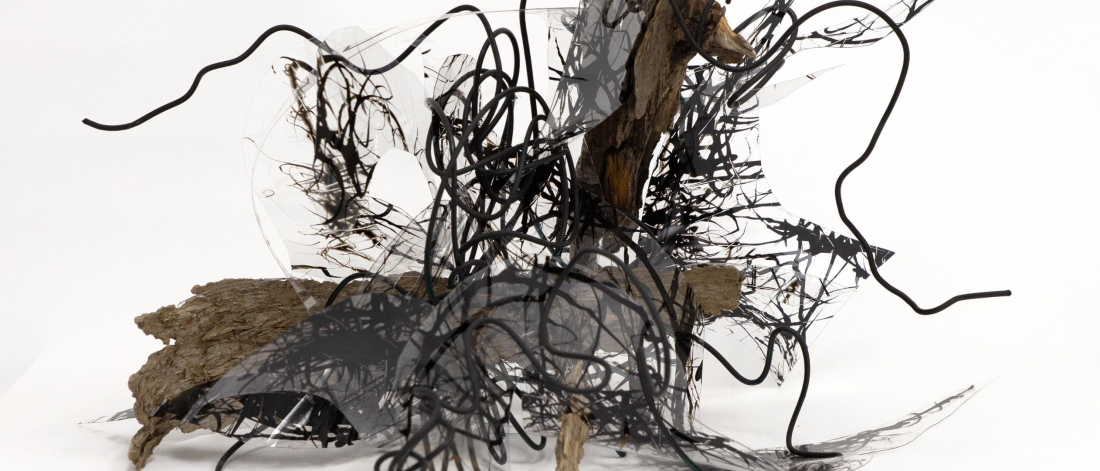 Oral Exam
Wednesday, May 24, 1:30 pm
Main Gallery, ARTlab, 180 Dafoe Road, University of Manitoba
You may also be looking for
Visit the gallery
School of Art Gallery
255 ARTlab
180 Dafoe Road
University of Manitoba (Fort Garry campus)
Winnipeg, MB R3T 2N2
Monday to Friday, 9:00 am – 5:00 pm
CLOSED all statutory holidays