Dichotomy as a mirror
Mahsa Merci
MFA Thesis Exhibition
May 30 to June 25, 2021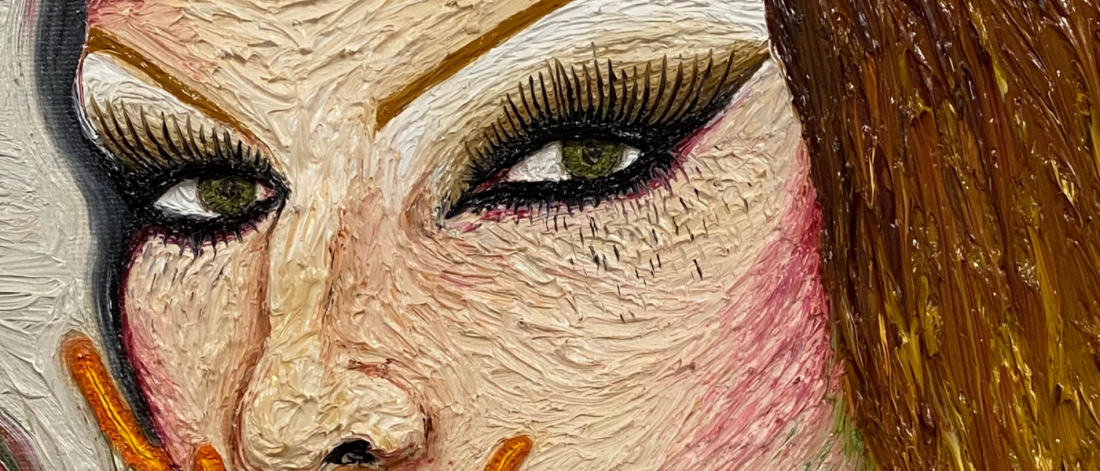 About the artist
Mahsa Merci is an experimental artist who is seeking new forms of expression by using various mediums such as painting, sculpture, assemblage, and video. Her work reflects a focus on gender, sexuality, identity, and redefining the meaning of beauty. She aspires to raise awareness of the hidden facets people may carry within all aspects of their identities. Mahsa reimagines and reformulates the voice of the self to offer an articulate LGBTQIA+ language, despite roots and culture.
Mahsa, born in 1990 in Tehran, Iran, holds a Bachelor's degree in Graphic Design from Tehran University of Art and a Master of Painting from Azad University in Iran. Currently, she is enrolled in the Master of Fine Art program at the University of Manitoba, Canada. Mahsa Merci has exhibited her works in over fifty solo and group exhibitions in the United States, Italy, Belgium, United Arab Emirates, India, Cyprus, Canada, United Kingdom, and Iran. Her works are published in various magazines internationally, in Iran, the UK, United States, and Norway. In June, her works will be exhibited in The Other Art Fair in Los Angles, USA.
Visit the gallery
School of Art Gallery
255 ARTlab
180 Dafoe Road
University of Manitoba (Fort Garry campus)
Winnipeg, MB R3T 2N2
Monday-Wednesday, Friday, 10:00 a.m. to 4:00 p.m.
Thursday, 10:00 a.m. to 8:00 p.m.
Visitors must provide proof of COVID-19 vaccination and government photo ID to access the galleries.
Visitors must wear a 3-ply mask and maintain physical distancing in all spaces.