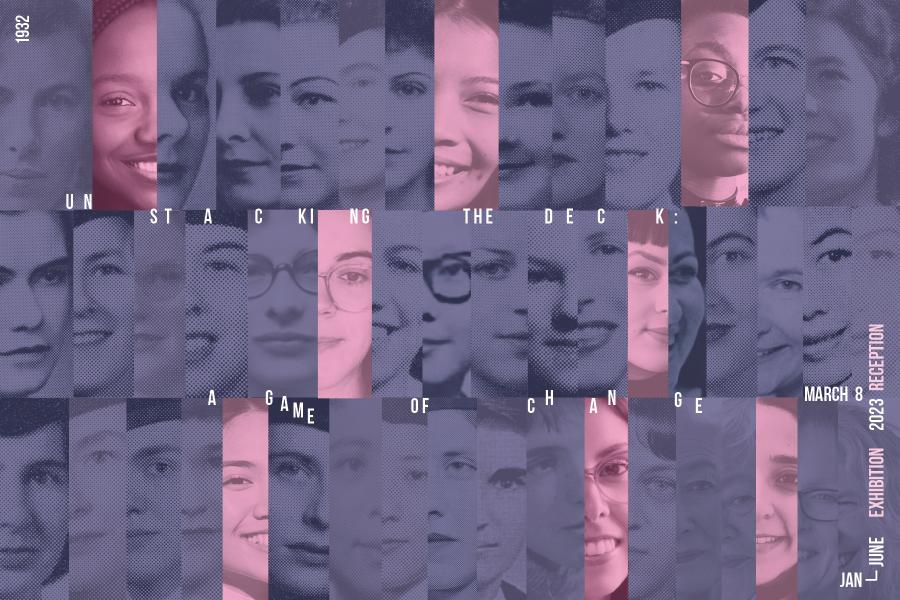 Unstacking the Deck
Who were the first women architecture graduates from the University of Manitoba? What were their designs and accomplishments? And how are their actions toward diversity and inclusion being continued by a new generation of students?
This exhibition features enlarged prints of a double deck of playing cards celebrating early women architects who studied and worked in Manitoba (from the first woman B.Arch graduate in 1932 to those forging careers in the 1970s), together with related archival documents and drawings from the University of Manitoba Archives & Special Collections, and the original 'Breath of Life' painting by Jackie Traverse.
Unstacking the Deck builds awareness of gender bias in design and calls for further action and inclusion ♥: beyond binaries, beyond borders & toward Indigenous sovereignty. 
Supported by the Faculty of Architecture Student Innovation and Enrichment Fund, this exhibition and ongoing research also celebrates the present and future of diversity in design, with examples of work and advocacy by current students.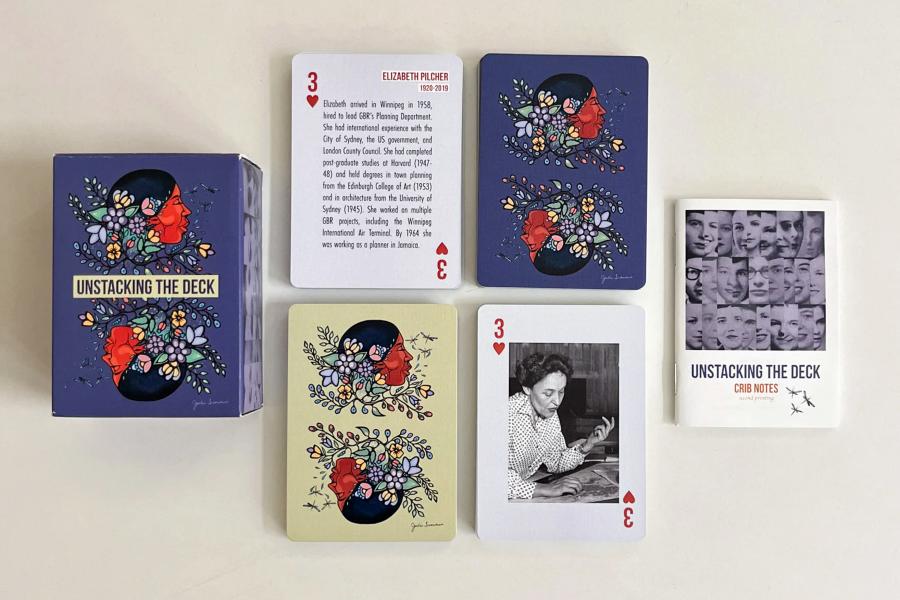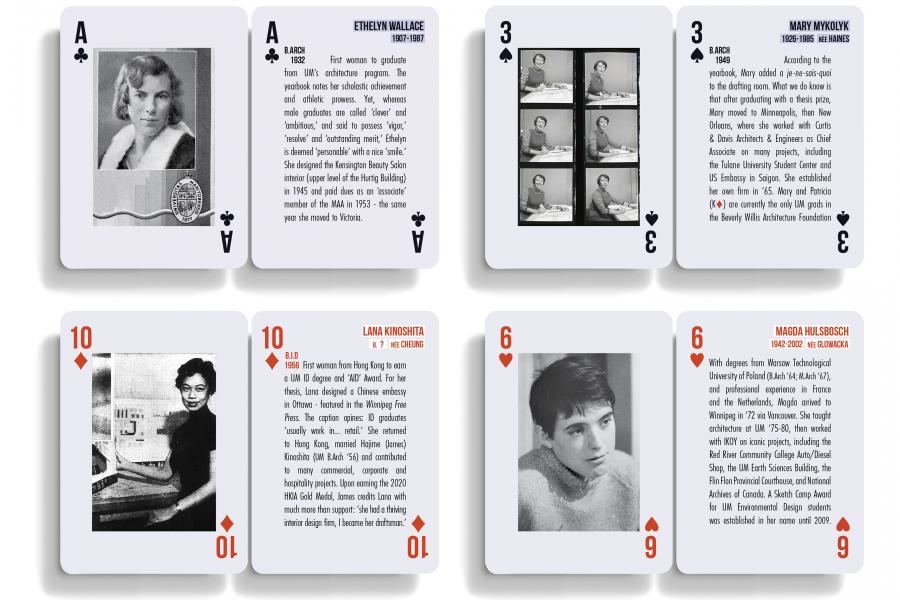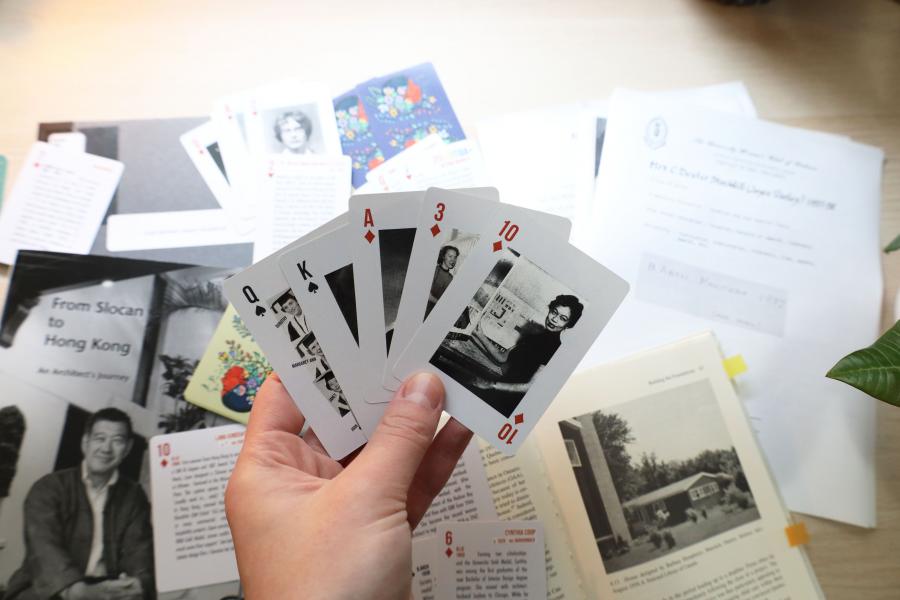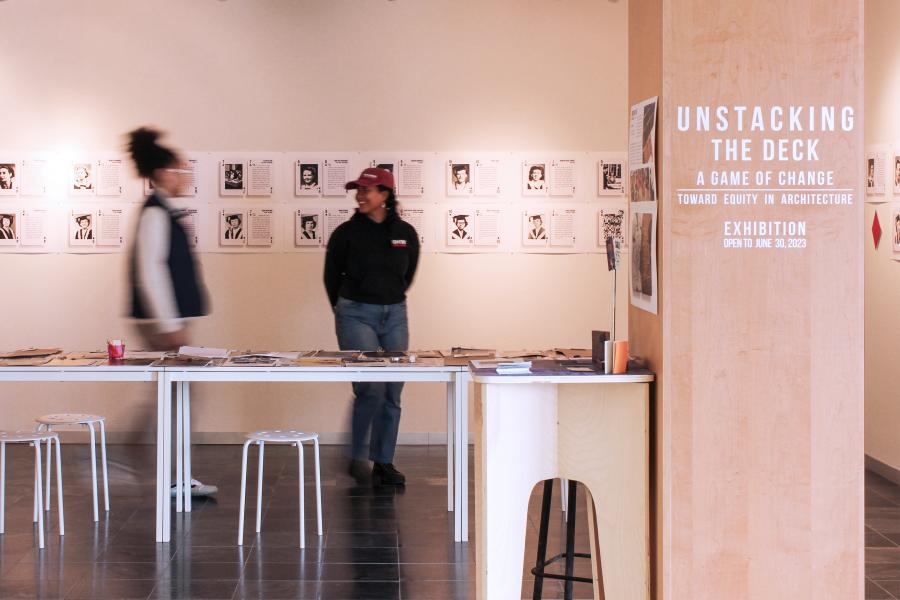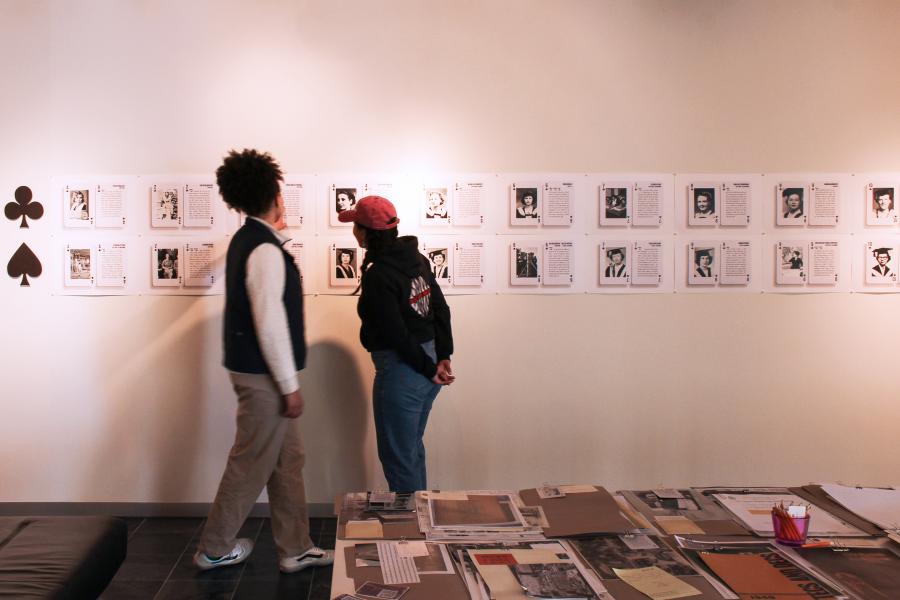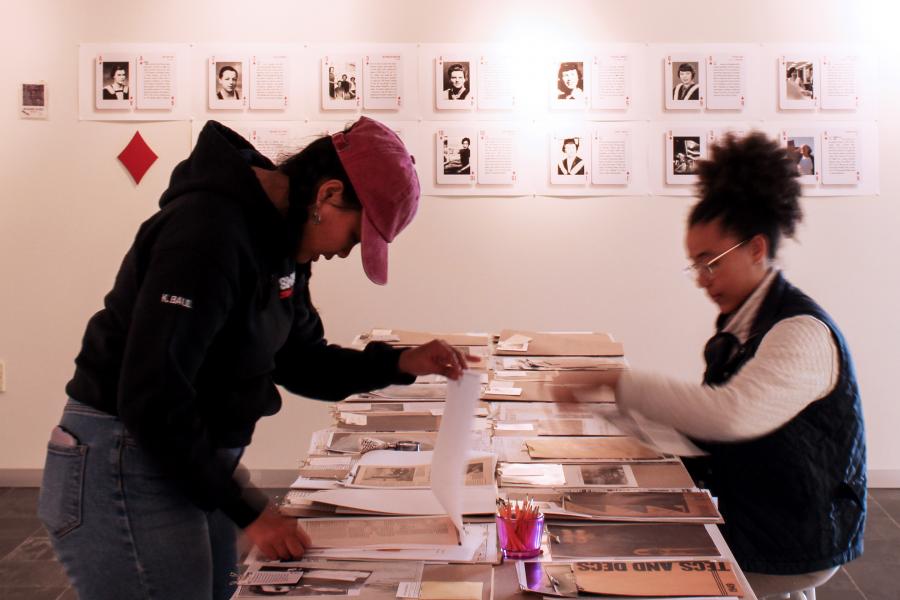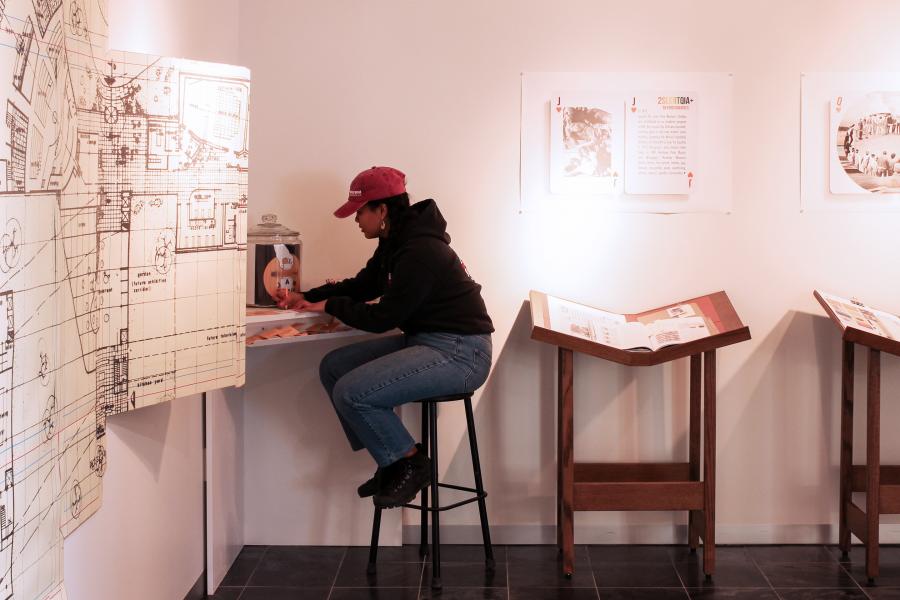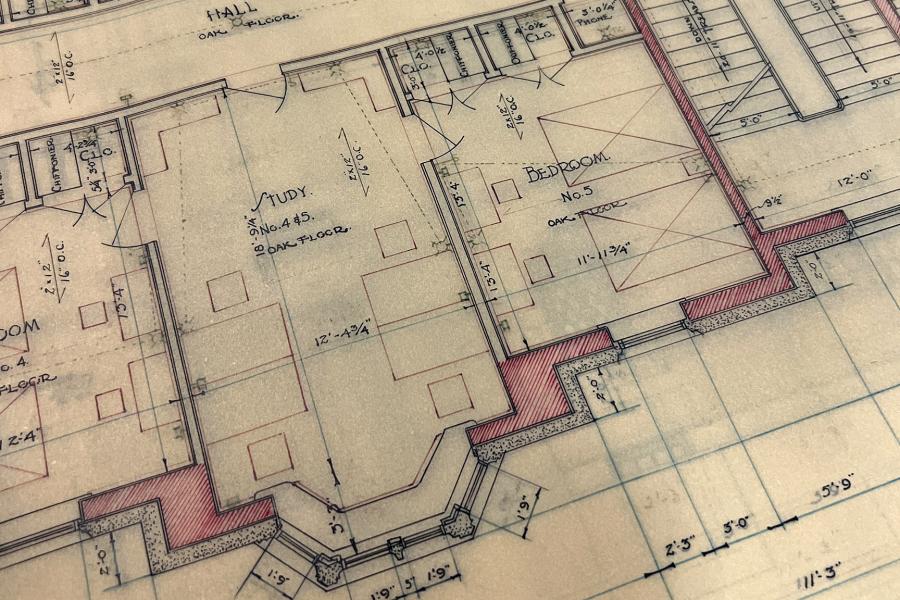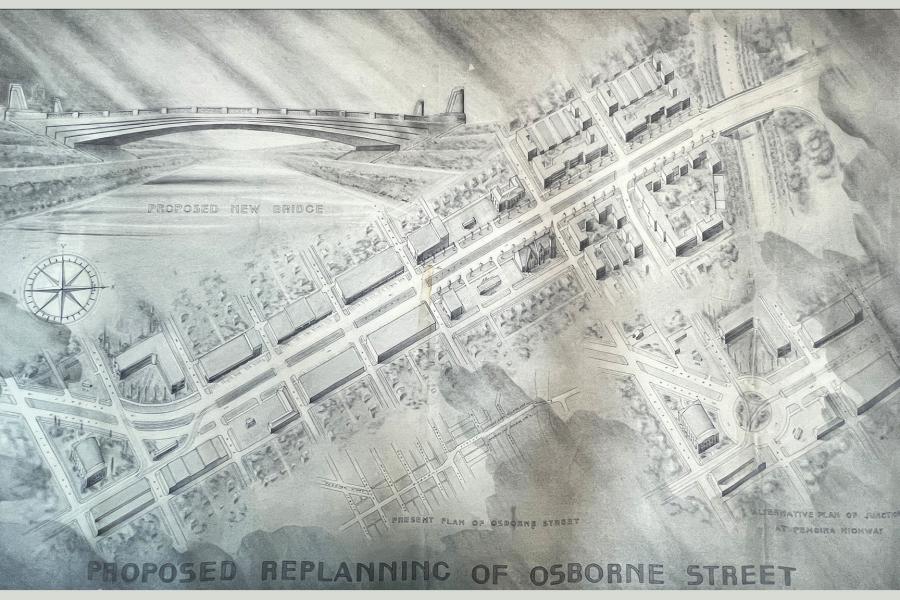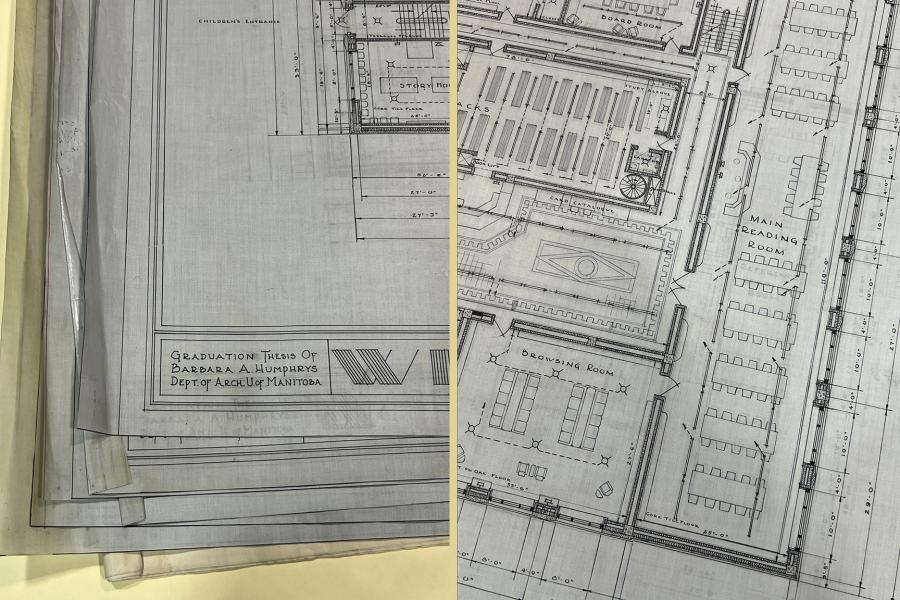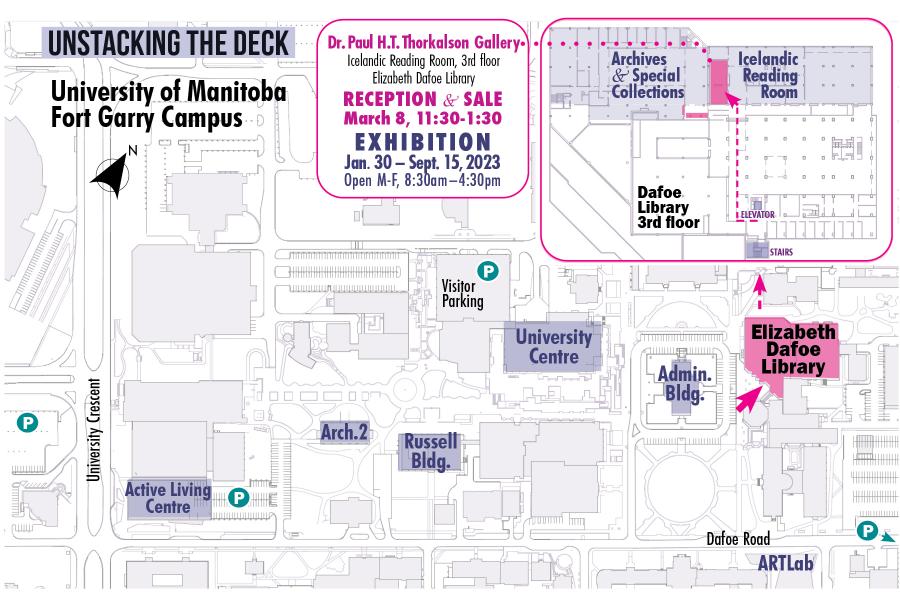 Created by Dr. Lisa Landrum, with support from: architecture students Alina Bilonozhko (archival folders and overall research phase 2), Eva Rodriguez and Florence Parent-Beaudin (2023 exhibition), Alixa Lacerna and Raik Laird (preliminary research and card design 2021-2022).
In research collaboration with Marieke Gruwel, the Winnipeg Architecture Foundation, Heather Bidzinski, Head of the University of Manitoba Archives & Special Collections, and Katrin Nielsdottir.
Supported by a University of Manitoba Creative Works Grant and Undergraduate Research Award; the Faculty of Architecture's Partners Program, Endowment Fund, and Student Innovation and Enrichment Fund (SIEF), the Manitoba Association of Architects (MAA), and BEA-Prairies
For more information on this ongoing research project contact lisa.landrum@umanitoba.ca and see:
UMToday April 2022
UMToday Sept. 2022
Canadian Architect
Winnipeg Free Press
Winnipeg Architecture Foundation